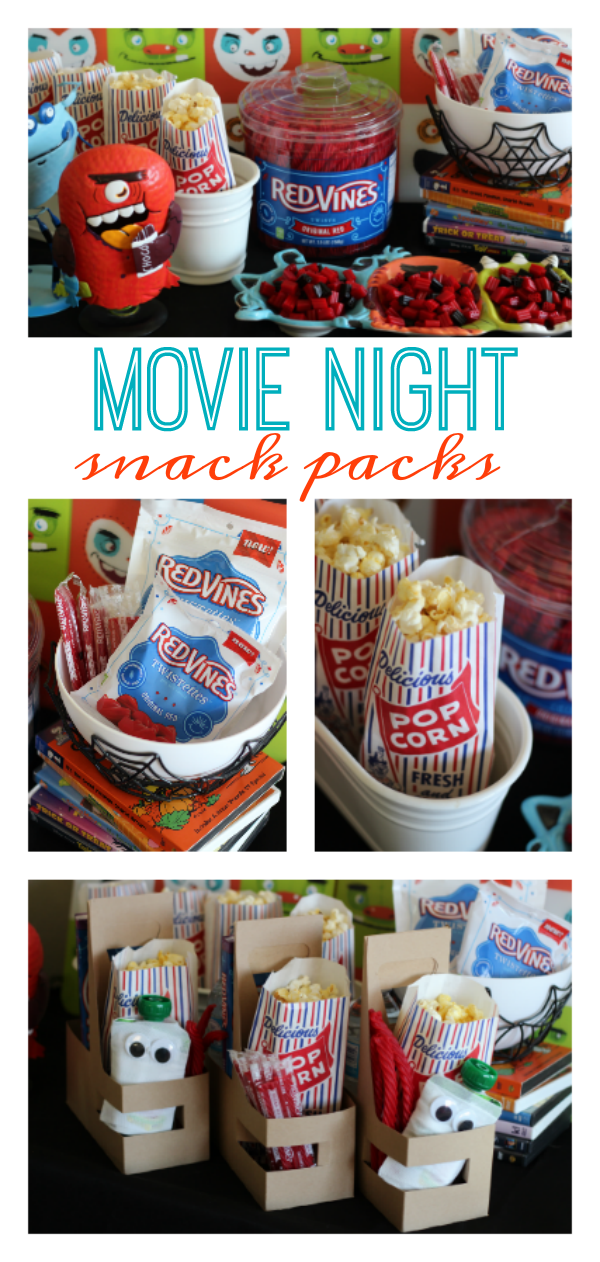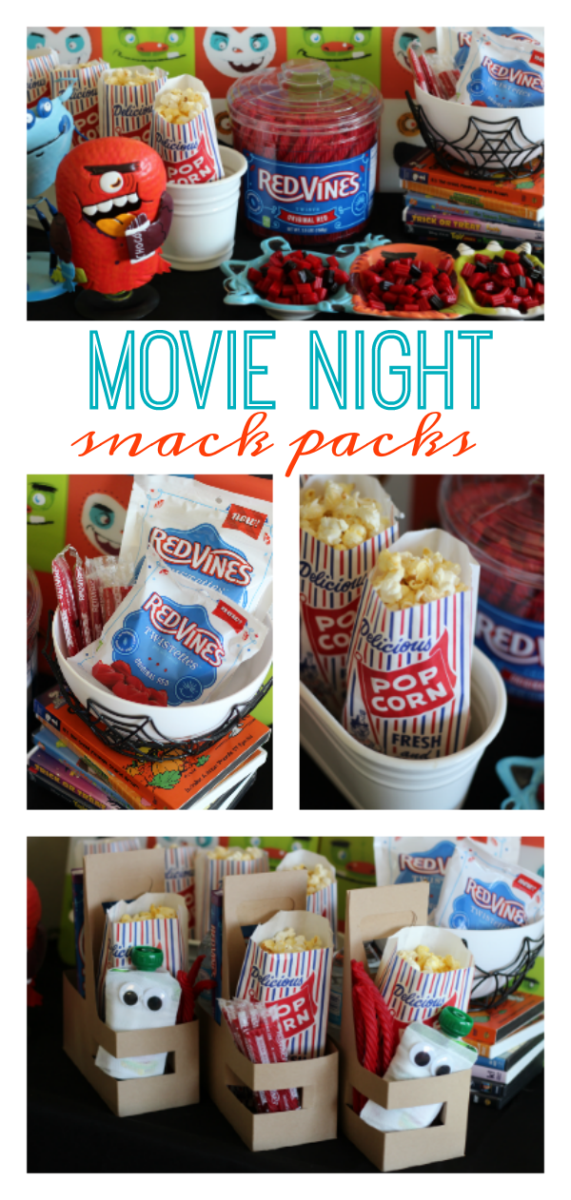 Have the kids make their own snack packs for a fun family movie night! Disposable drink carriers work perfectly for holding popcorn, a drink, Red Vines, and an applesauce pouch!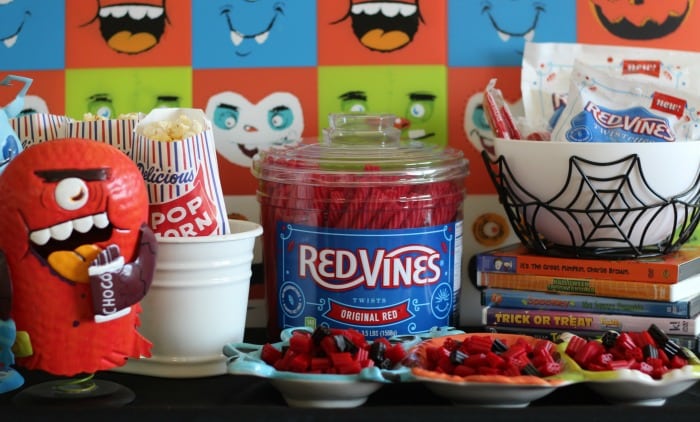 We all know that the best part about going to the movies are the snacks! My kids love the snack packs that the theater sells, but we have only purchased them a couple of times because they are so pricey! Multiply that by 4 kids and we usually just get a large popcorn to share.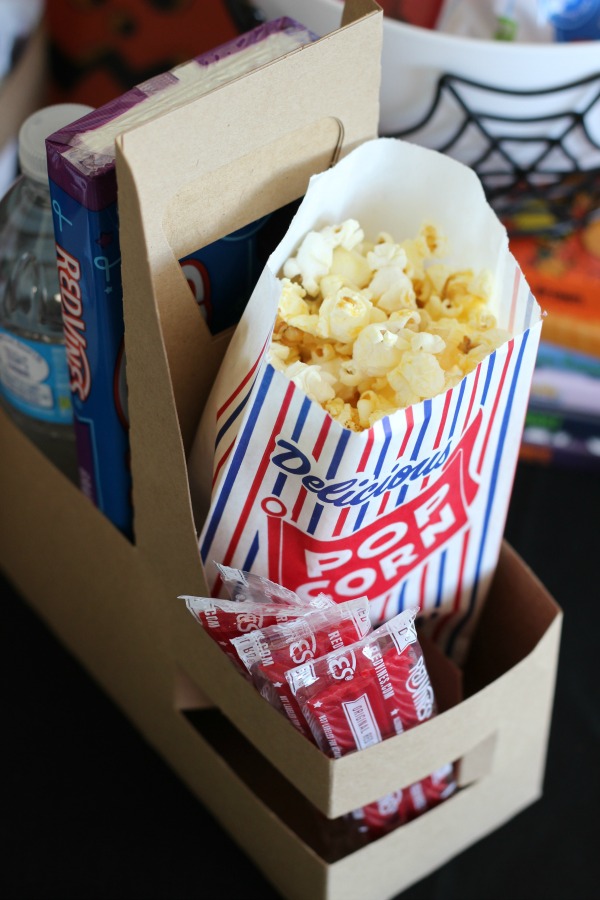 I found a package of cardboard beverage carriers and knew they'd be perfect for an in-home movie night with the kids. And the best part? They are completely customizable! The kids had fun deciding on the items to add to their snack packs!
I threw a black table cloth over the sofa table in the living room, added a few plastic placemats for a background and popped a few batches of popcorn in our movie theater popcorn popper (we are HUGE popcorn fans over here).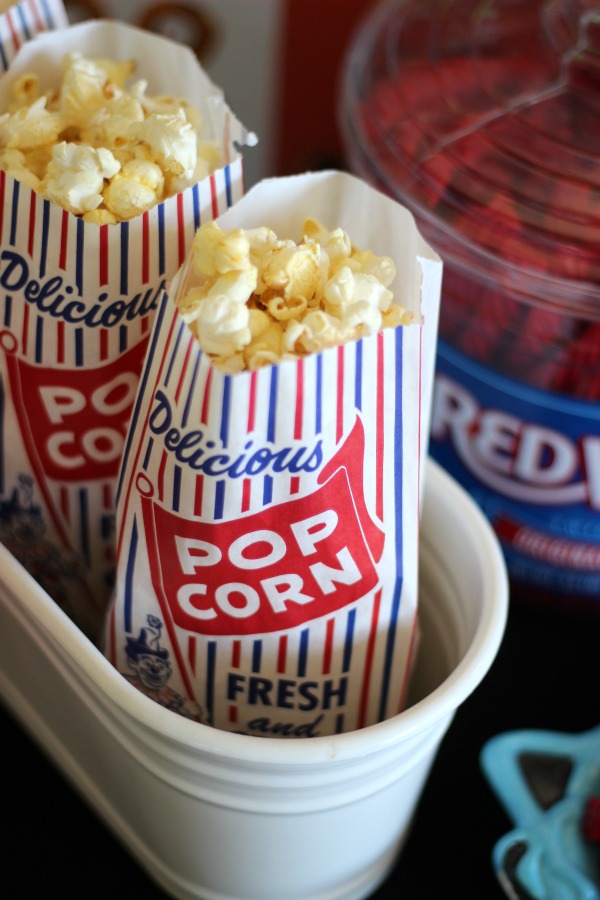 Small
popcorn bags
work great for portion control and fit into the snack pack carriers perfectly.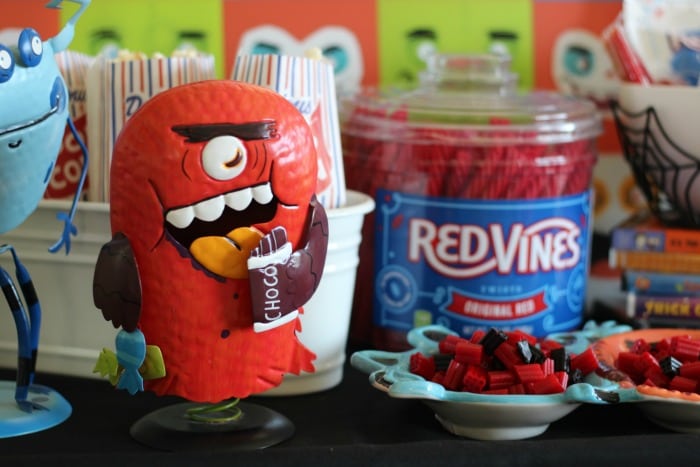 No movie is complete without a few sweets. We are a
Red Vines
family and like buying the big bucket. This time, I added a few other kinds for variety.
Kaylee likes the black ones and my husband likes the mini  bite sized ones.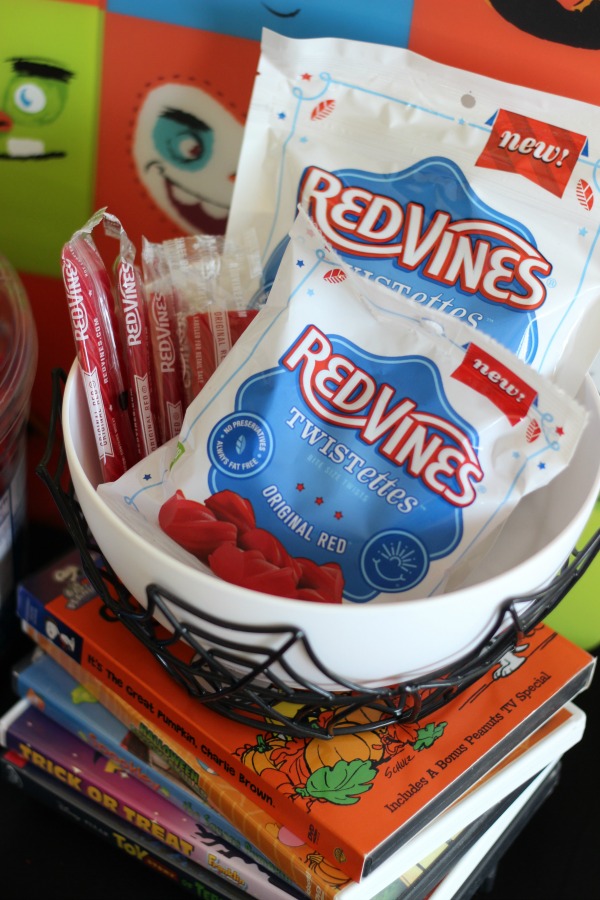 I went through our Halloween movies and stacked up a bunch for the kids to choose from.
"It's the Great Pumpkin, Charlie Brown"
was the winner.
I set out a few mummy wrapped applesauce pouches as well. I make them every year and they are always a hit! The store was out of crepe paper to I used a roll of gauze—I think it actually worked better!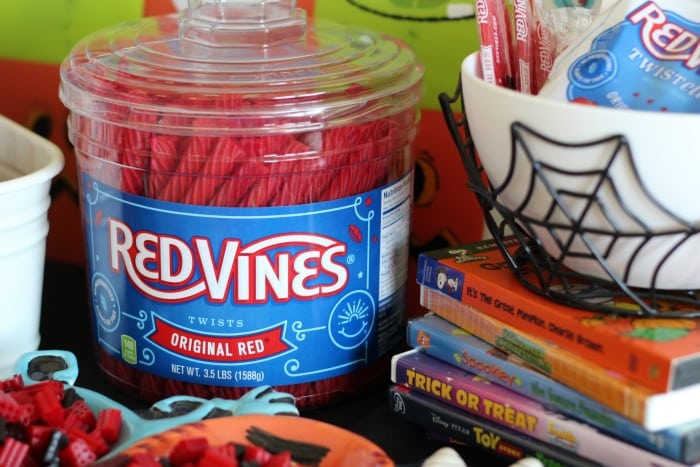 What is your family's favorite Halloween movie? Comment below so that I can add it to our collection!
Thank you, #RedVines for teaming up with us for our family movie night!