"The world is a brighter place because YOU are in it!" Bright and colorful nail polish birthday tags for Young Women, teens, friends, and students. Free printable!
You might also like our "We Grow When Things Are Hard" succulent tags, or our "When Life Gives You Lemons" tags and youth group activity!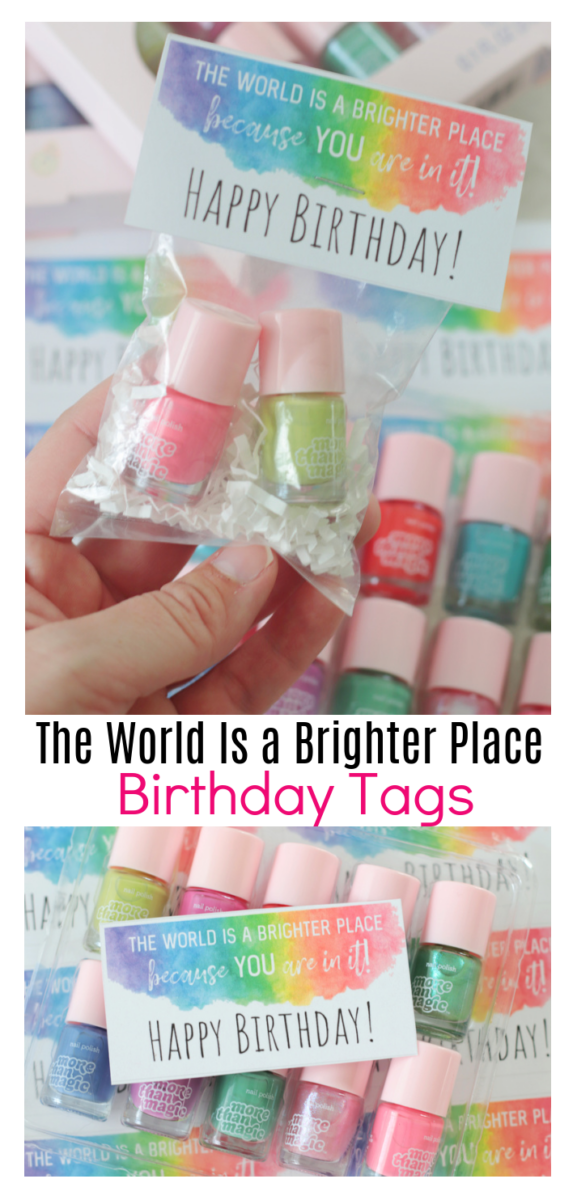 Nail Polish Birthday Tags
I have the amazing opportunity to work with the girls in our church's youth group. We wanted to give them each a little something for their birthday and came up with these mini nail polish gift sets with printable tag.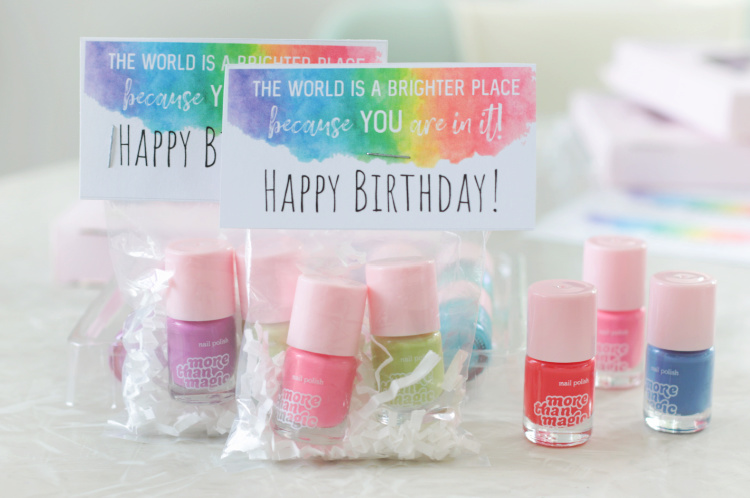 "The World Is a Brighter Place Because YOU Are In It"
The world is such a brutal place for teens. So many challenges. We have quite a few who are struggling with HARD things. I wanted to give them another little reminder that they are loved, wanted, and of great worth. The world simply wouldn't be the same without them.
I made a simple little printable to add to each gift bag. We used nail polish, but this would be cute to give with a package of skittles, a small tube of lip gloss, colorful socks or a package of markers!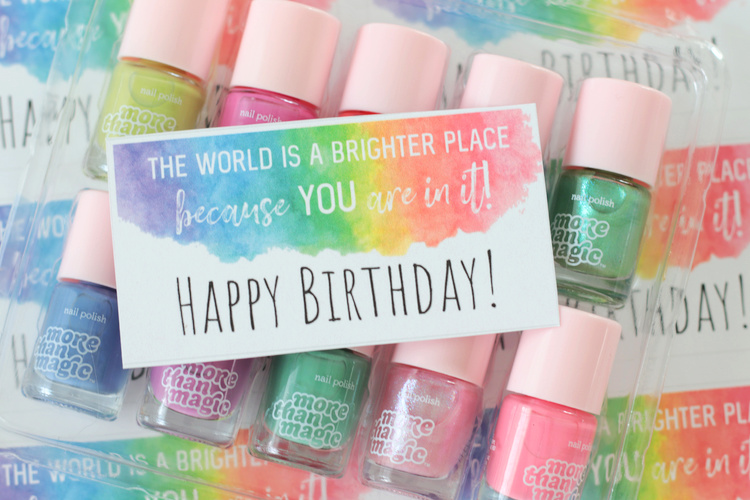 These little bags were so easy to put together and are perfect to store in a closet and have on hand each time one of our young women has a birthday.
Nail Polish Printable Birthday Tags
Supplies
Nail Polish (I found these ones at Target)
Small Bags (I used small sucker bags)
Paper Shred (Dollar Store)
Stapler
*NOTE: If you are a member of the Church of Jesus Christ of Latter Day Saints, and would like a printable that also says, "Love, The YW Presidency" click here.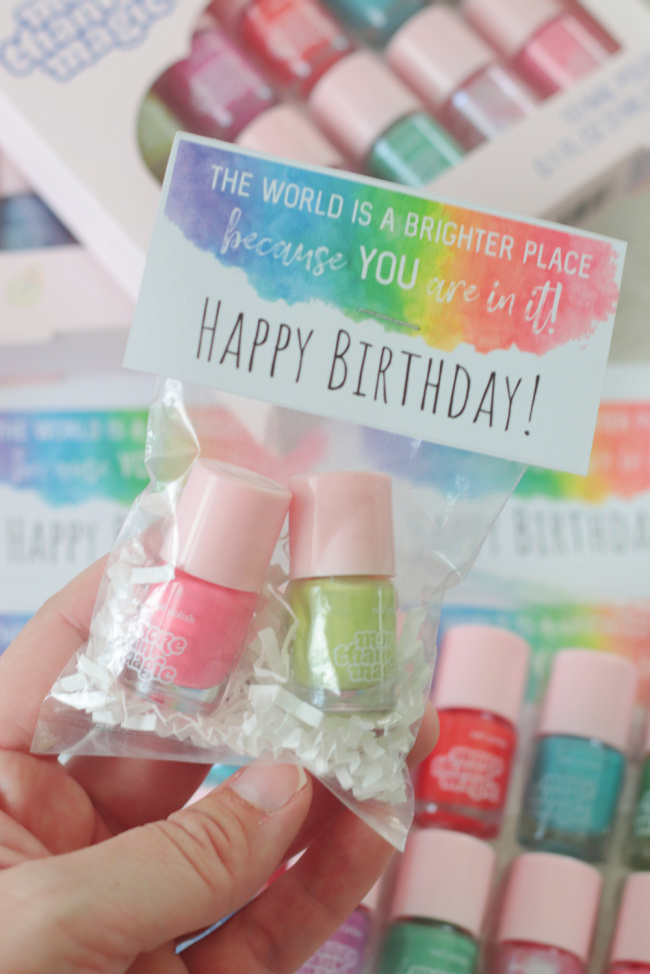 I used a small amount of paper shred in each sucker bag, added two mini bottles of nail polish then folded down the top of the bag. I placed the tag on top, to cover the fold, then stapled the tag into place!