These nail polish washer necklaces are such a unique craft to make! Simply paint a metal washer with nail polish and let dry. Use different colors to create patterns. A great camp project for teens!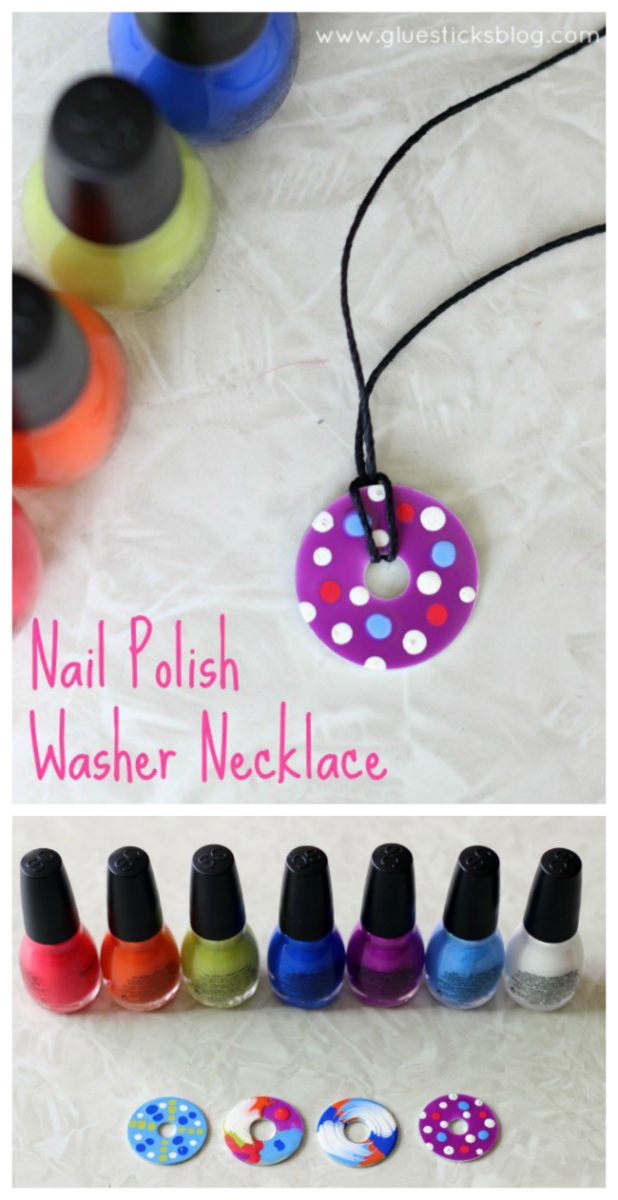 My girls and I had fun making these washer necklaces this week. They are so easy and the fact that the
nail polish
dries nice and shiny is pretty neat too! Just think of all the fun way to customize them. A $.12 washer from Home Depot, inexpensive nail polish, and something to string it on is all you need!
Nail Polish Washer Necklaces
You can paint layers, letting them dry in between, or if you are impatient like us, paint it all while it is wet. We added dots to some, blobs to others, and also made some swirly ones. Those were fun. To get the swirly affect, use a toothpick and drag through all of your colors. For the one above I used alternating colors of white, but, and orange in stripes, then swirled through all of them in a circular motion.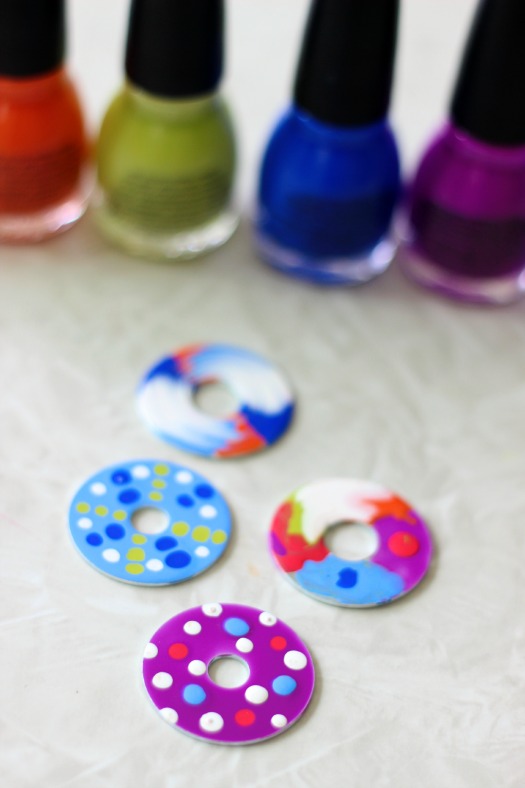 I made 30 kits to send to our church summer camp for girls. I am not able to attend this year so I made a quick how to video to show them before they leave. I hope they have fun making these cute washer necklaces!
You might also like: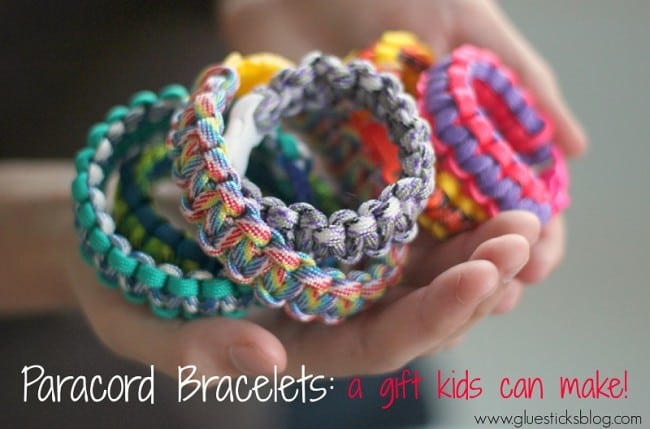 Paracord Bracelets
My son made these for the entire family for Christmas one year. He found a great youtube tutorial and my husband helped him get started. He did a great job and these made such a cool AND practical gift for both kids and adults!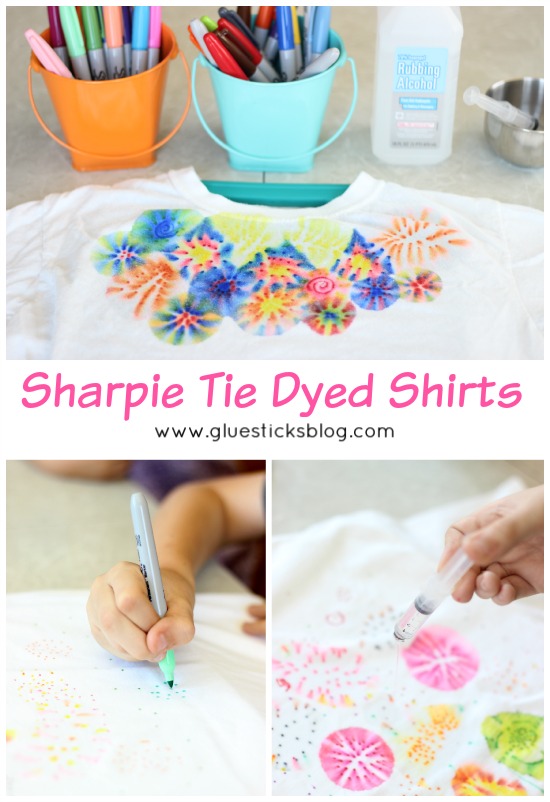 Sharpie Tie Dyed Shirts
This quick and easy tutorial will show you
how to tie dye
a shirt with Sharpie markers. (Mock tie dye) Such a fun activity to make with kids and he best part is watching the ink bleed and transform into so many neat designs!