This quick and easy Sharpie tie dye tutorial will show you how to tie dye a shirt with Sharpie markers. (Mock tie dye) Such a fun activity to make with kids and the best part is watching the ink bleed and transform into so many neat designs!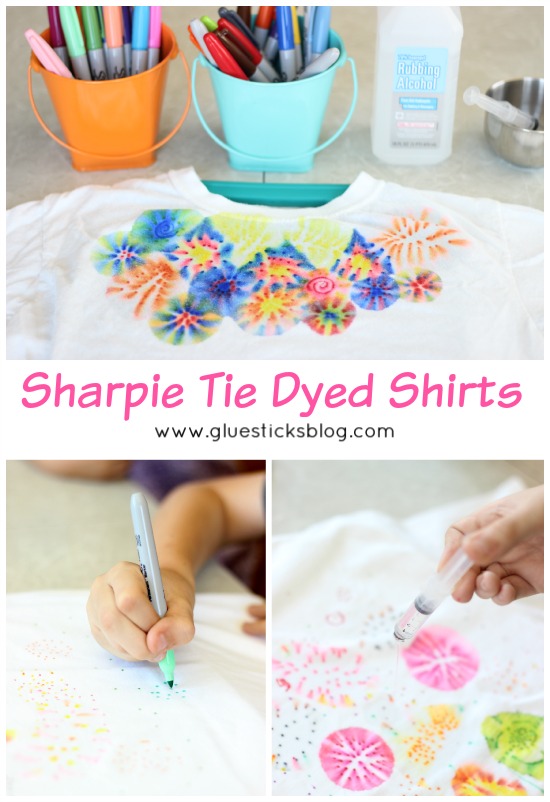 Watch our step by step video!
We tie dye shirts every summer and the kids love seeing how their designs turn out. This year we had fun trying a new spin on getting those vibrant and funky colors on our shirts. We used Sharpie pens! The kids had fun designing their shirts and there was virtually no mess involved. That's always a bonus. Here is how to tie dye a shirt using Sharpie pens—although there's no tying involved. So we'll call it a "mock" tie dyed activity 😉
3 More Fun Summer Activities for Kids: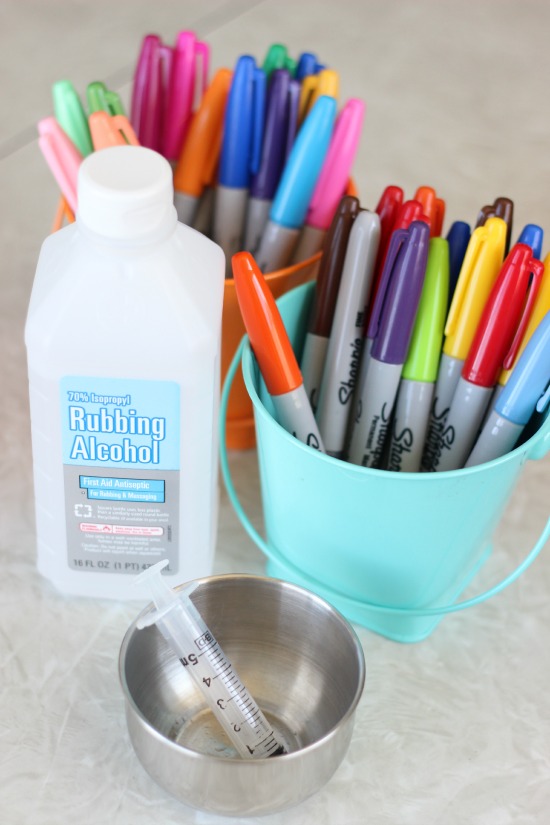 Sharpie Tie Dye: How To Tie Dye a Shirt With Sharpie Markers
Supplies:
Rubbing Alcohol
100% Cotton White T-shirt (pre-washed without fabric softener)
Iron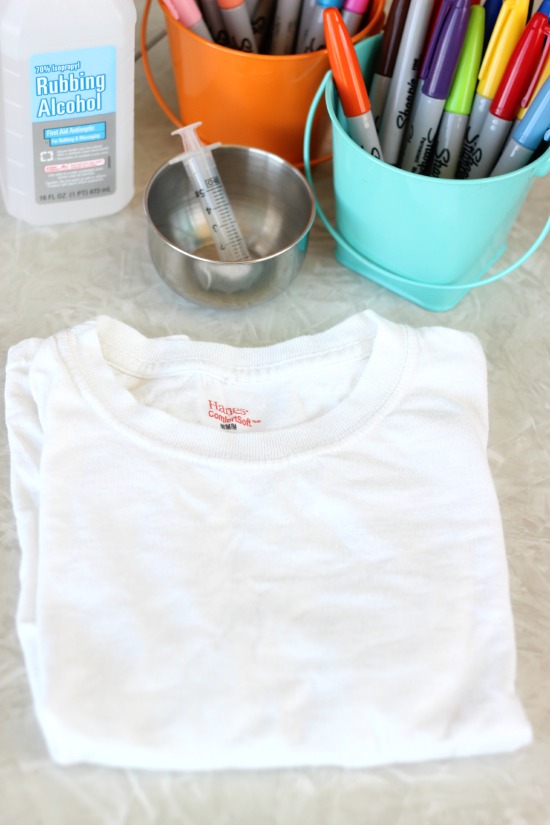 We liked the firework look of doing dots in a  circular motion. I got my inspiration for this project from Pinterest and saw many designs that would look awesome. Like bolder strokes and geometric shapes. 
Here are just some that I saw!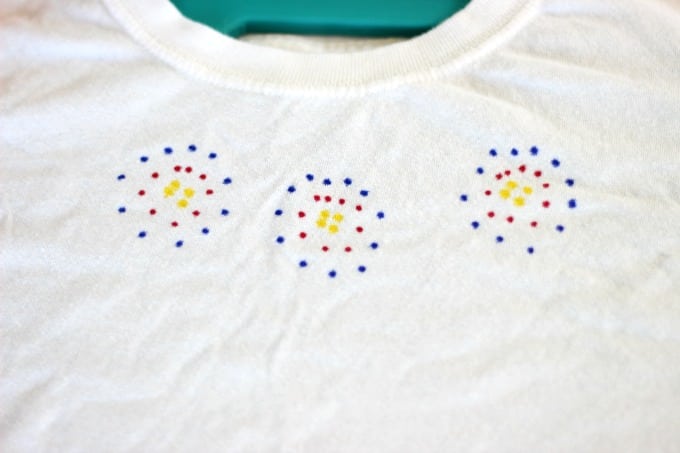 After you have filled up your shirt with as many designs as you'd like you simply use the eye dropper or syringe with rubbing alcohol and drip it onto the shirt. We started in the center of each design and the rubbing alcohol worked its way out from there. The more alcohol you drop, the more the color will spread across the shirt. It's fun to play around and see what each design turns out like!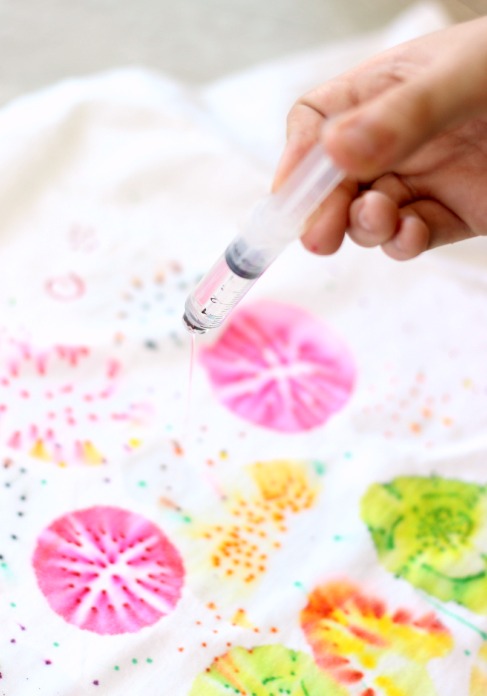 The ink bleeds and spreads into these beautiful shapes!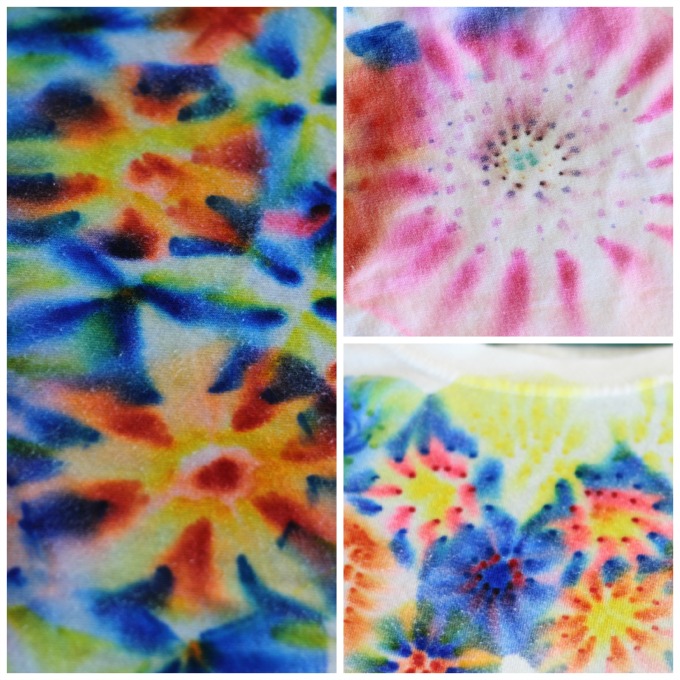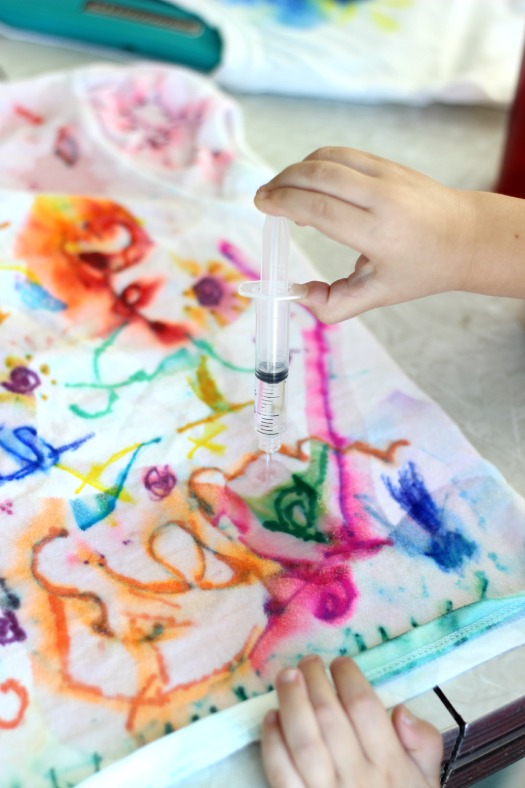 We aired our shirts outside after we finished designing them. The hot sun dried them quickly, and the rubbing alcohol aired out quickly as well.
It is VERY important to heat set the shirts so that the dye stays in them. There is usually a tiny bit of fading, but if you just toss this in the wash without any sort of heat, most will probably wash away. Here is a quick guide for heat setting Sharpies into fabric.
I used an iron (set to the highest setting) and ironed over the shirts, going over every area that was colored a few minutes for each shirt. The next day I washed them in cold water and dried it in the dryer as normal.
Update: 2016- Our shirts held up to washings for a few months before fading considerably. Would we make them again? Absolutely. These are such a fun summertime activity and they can wear their shirts all summer, but our experience has been that Sharpies will eventually fade. Full disclosure!
You might also like…