If you've been intimidated by sewing with knit fabric you will love the simplicity of The Bellamy nightgown pattern from Sew Much Ado. An easy one hour sewing project for little girls (18 months -12 years old) that comes together to create a soft and feminine little nightgown. Make one for every season with the 4 customizable sleeve and hem lengths! This post contains affiliate links.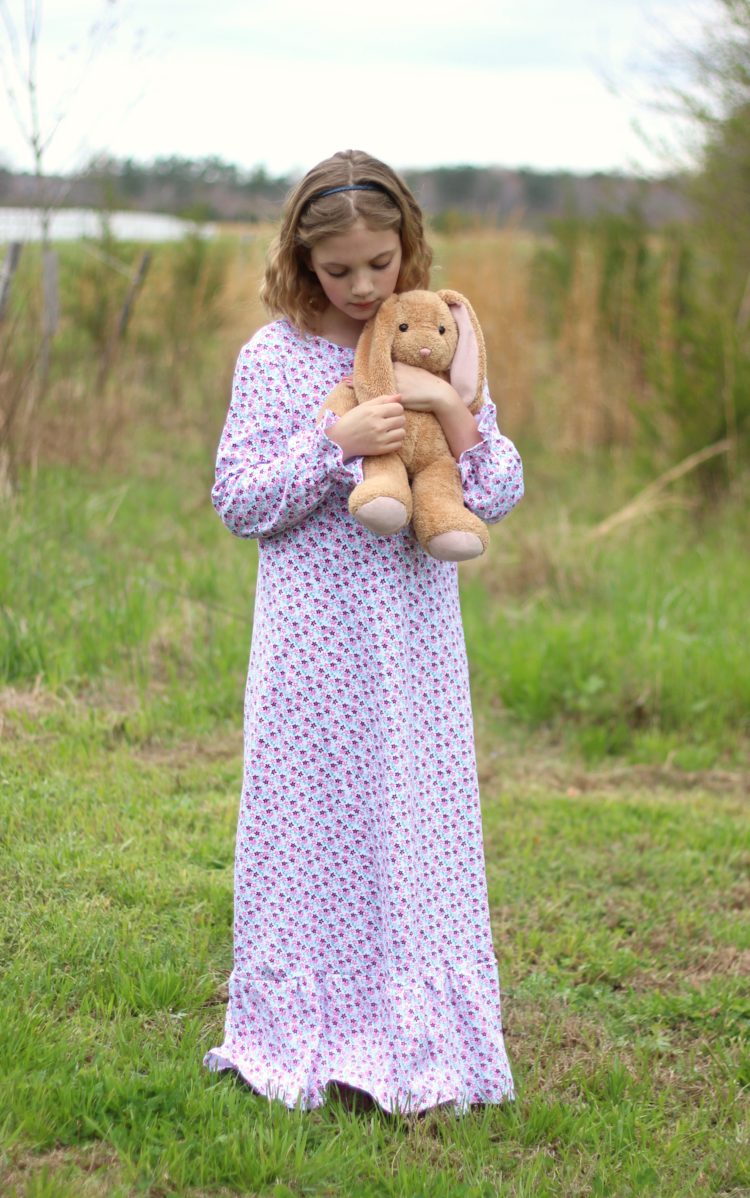 I love sewing for my girls, but generally work with quilting fabrics. I like sewing with knits, but don't have near as much experience with them. And I don't own a serger.
When Abby, from Sew Much Ado, was looking for pattern testers for her brand new Bellamy nightgown pattern I put my hesitation aside and dove right in.
Now I want to sew with ALL THE KNITS. This darling nightgown came together in a little over an hour. It is so soft and stretchy and Kaylee absolutely loves it. She likes the longer length and sleeves, but you can actually make this nightgown in a variety of length and sleeve styles. No sleeves, short sleeves, floor length, etc. This makes it a very versatile pattern for year around use.
Here are 5 tips for sewing with knit fabrics that I found very helpful when working with this nightgown pattern.
Use a ball point needle. A ball point needle has a round tip and won't pierce or tear your fabric. This is important when working with stretchy fabrics.
Use a long zig zag stitch. I made mine about as long as my machine would let me. It almost looked like a straight stitch, but if you looked closely you'd see a zig every few stitches, giving the seam a bit of stretch. I've learned this by experience. I made myself a maxi skirt YEARS ago and used a regular straight stitch. One stretch of the skirt and the entire seam broke and came apart. So, always use a zig zag or stretch stitch.
Press every seam and use the steam function on your iron. The steam really makes for a nice finished look and helps the knit maintain its shape.
Do not stretch your fabric as you sew (unless the pattern tells you to).  Let your machine guide the knit fabric through to avoid stretching and bunching. Again, something I've learned years ago by experience.
ALWAYS pre-wash knit fabrics. ALWAYS. I used a 2-way stretch that I purchased at Joann's. I bought an extra yard just to make sure that I'd have enough because knit fabric will usually shrink up a bit during the first wash. It definitely did, about a half a yard's worth.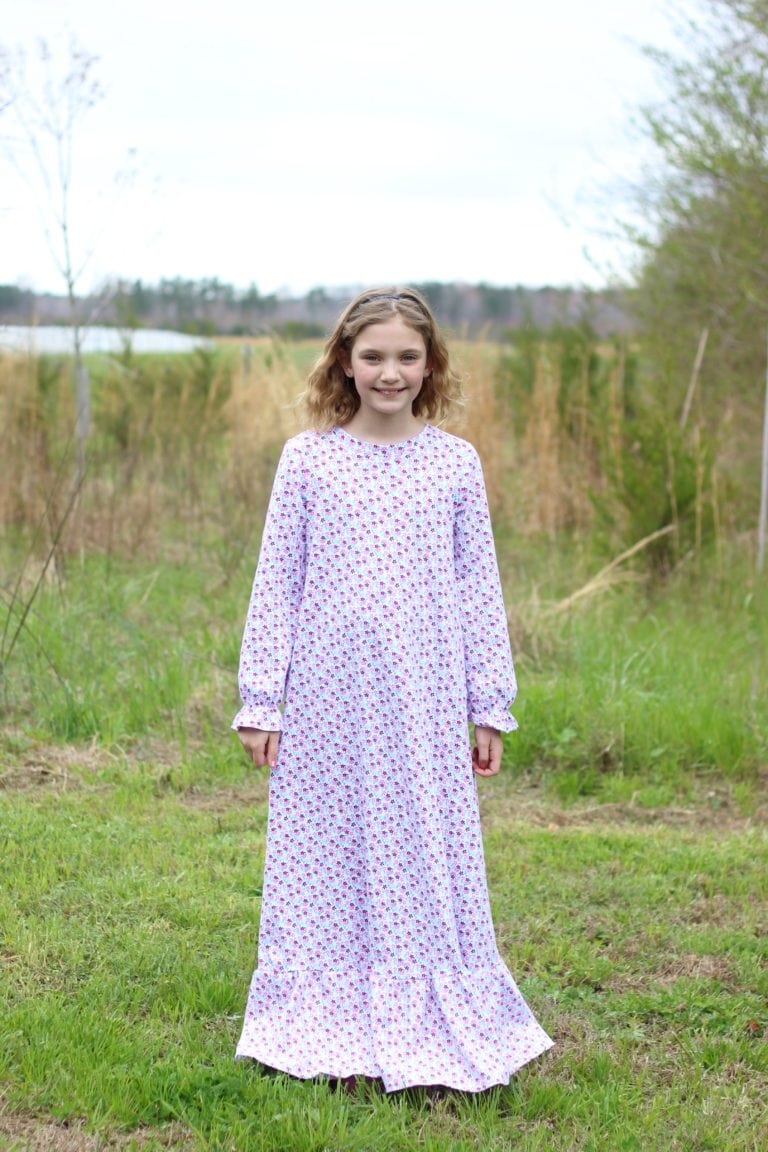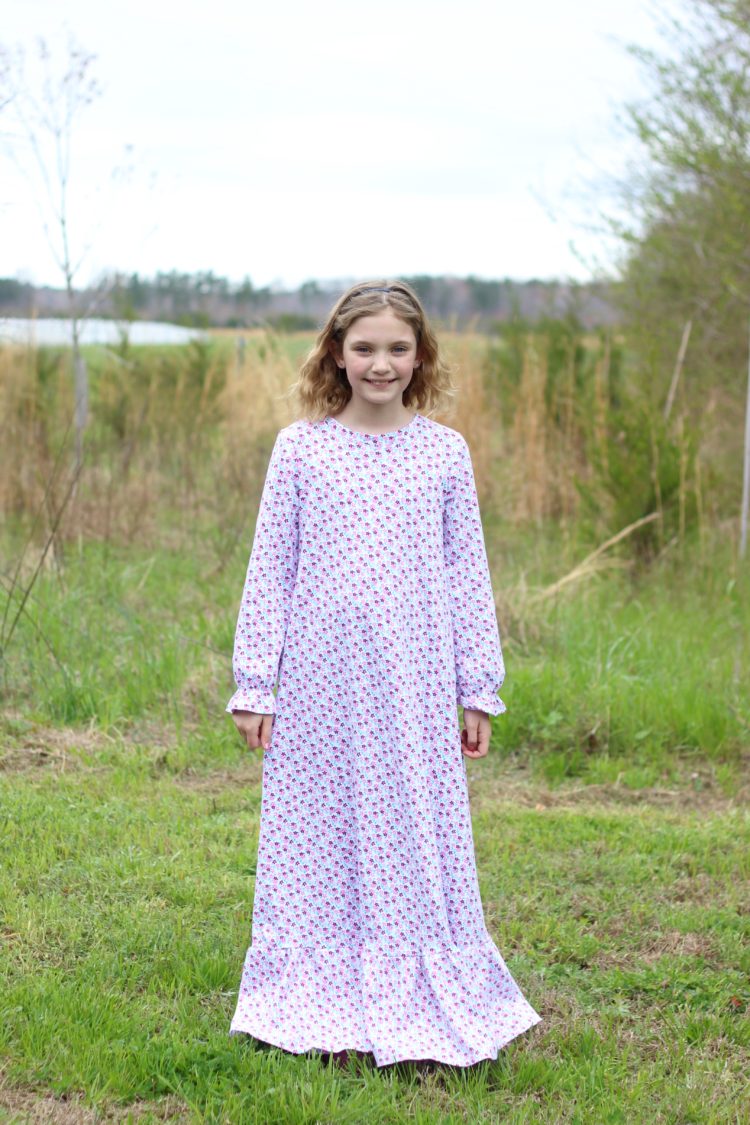 I've purchased and used many pdf sewing patterns over the years and this one, by far, was the easiest to follow.  Abby outdid herself and was very thorough in drafting this easy-to-follow nightgown pattern.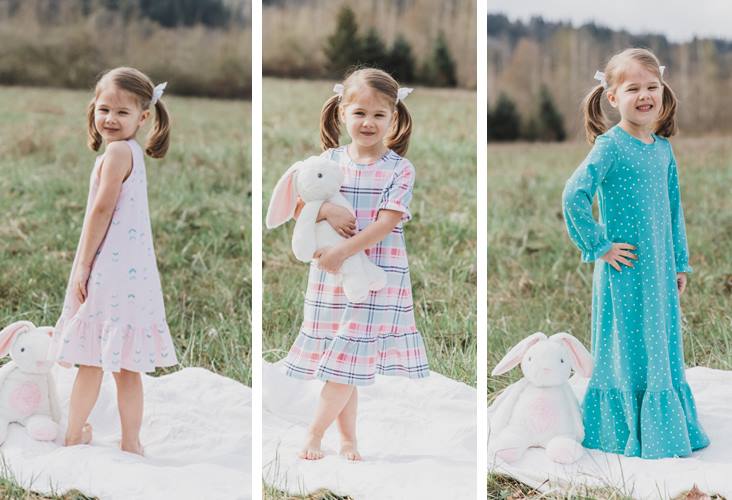 Photo Courtesy of Sew Much Ado
It isn't very often that you find pretty nightgown for girls in the store these days. So many of them are plastered with licensed characters on the front. I can't wait to make more nightgowns for my little ladies!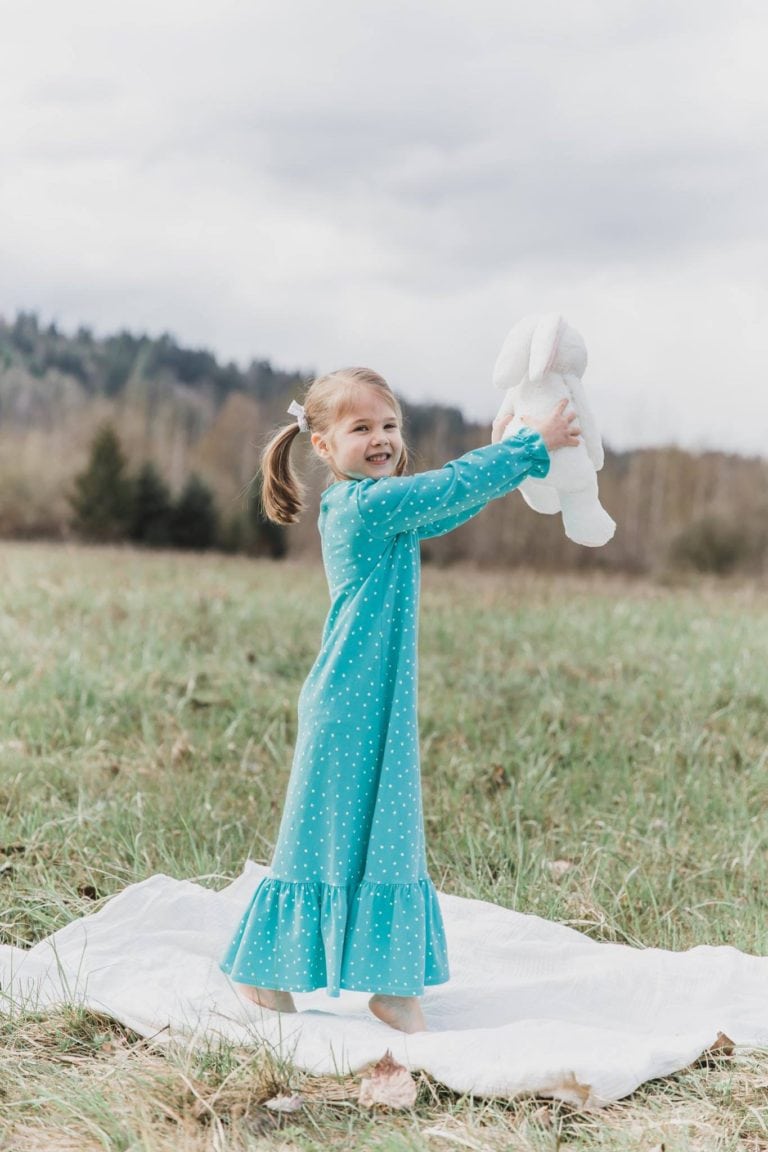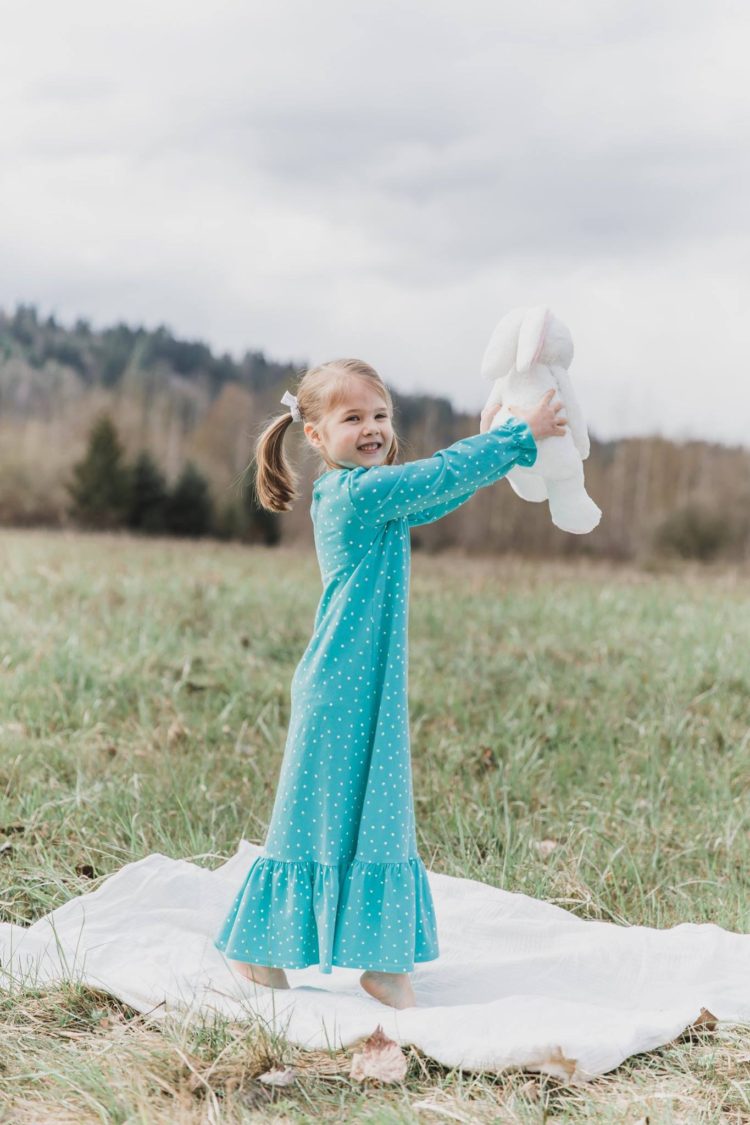 Photo Courtesy of Sew Much Ado
You'll definitely want to pick up a copy of the Bellamy Nightgown pattern for summer sewing!
Right now it is on sale for $8—no coupon code needed!
You might also like…