Cake batter ice cream is absolutely delicious and this no churn variety comes together in just minutes. Loaded with sprinkles it is the perfect ice cream for any celebration!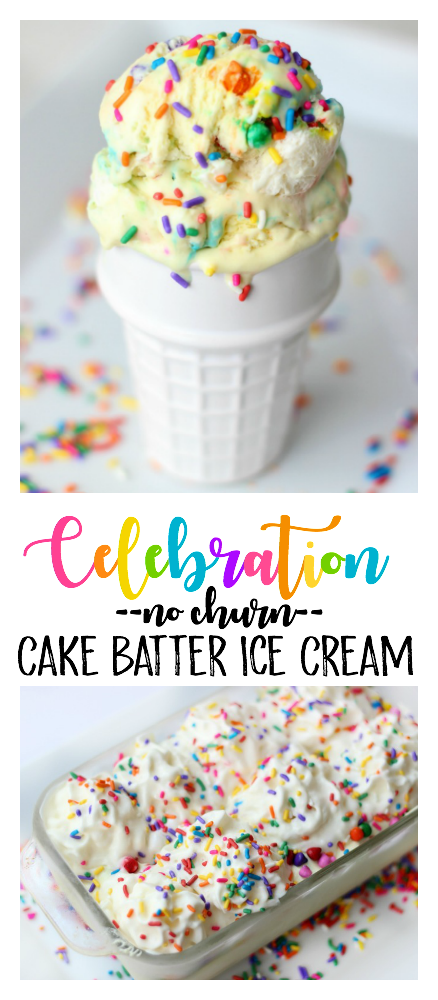 School ended this week and we all felt like celebrating! The weather is hot and humid and ice cream is constantly in our thoughts. I surprised the kids with a batch of celebration cake batter ice cream when they got home from their last day of school. That, and a bucket of water balloons. Both were a hit!
Cake batter ice cream is exactly what is sounds like: cake batter (cake mix) + ice cream. My kids LOVE it. I was hesitant to try it, but it is actually very delicious! It's creamy, vanilla-y, and such a fun treat. It's one of our favorite homemade ice creams to make. This no churn variety comes together in just minutes, no ice cream machine required.
You can make it in the morning and it will be ready to eat mid-afternoon. You can also serve it earlier for a soft-serve texture.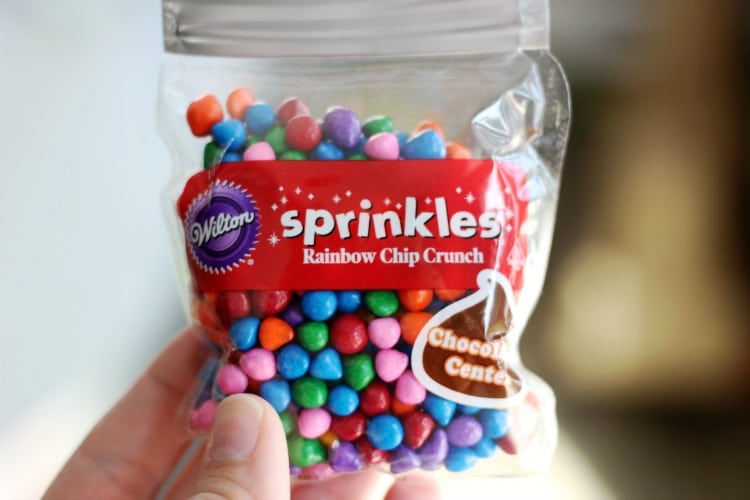 I like using chocolate covered sprinkles and adding whipped cream from a can to top it off before putting it in the freezer, but that is totally optional! These are the sprinkles that I used. They taste like Sixlets.
No Churn Cake Batter Ice Cream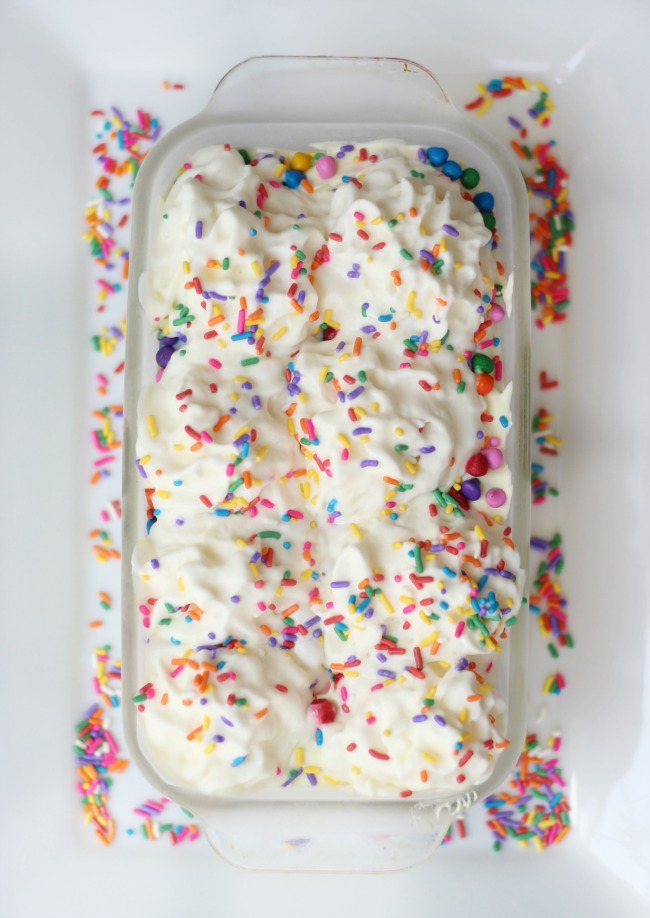 Ingredients:
2 c. heavy whipping cream
1 can sweetened condensed milk
5 drops yellow food coloring
1/2 c. Funfetti cake mix (dry)
chocolate covered sprinkles
sprinkles
1 small can of whipped cream, optional
Directions:
Beat whipping cream with an electric mixer until stiff peaks form. Fold in condensed milk and food coloring. Stir in cake mix and chocolate covered sprinkles.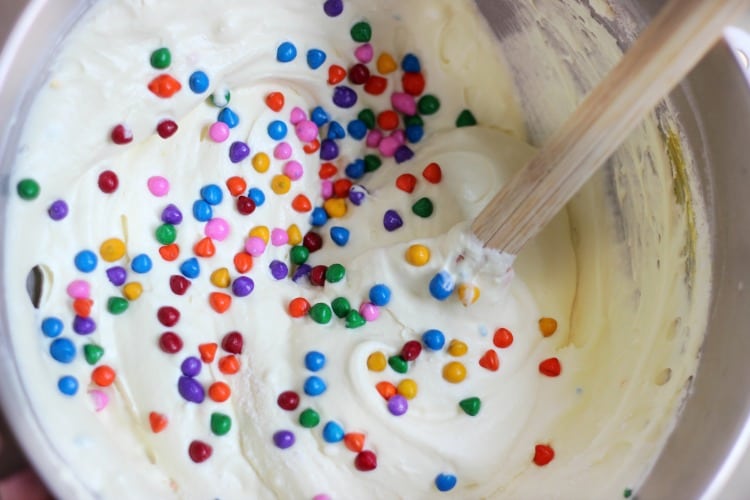 Spoon into a loaf pan. 
Add whipped cream dollops all over the top. Cover with sprinkles.
Freeze 6-8 hours.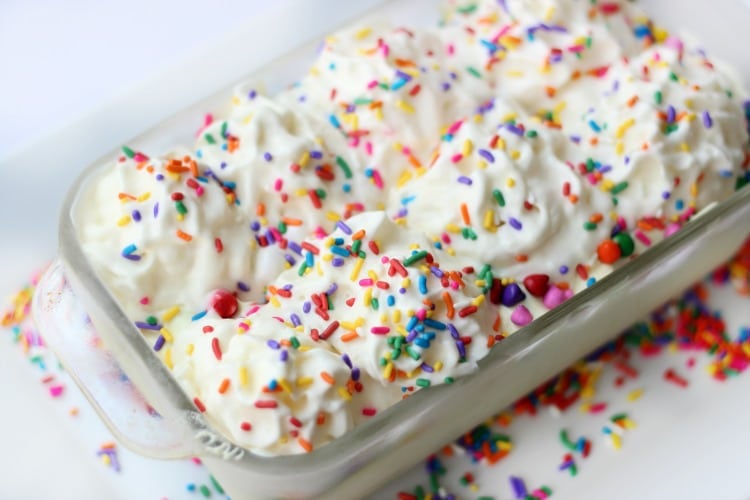 Wouldn't this be perfect for a birthday party?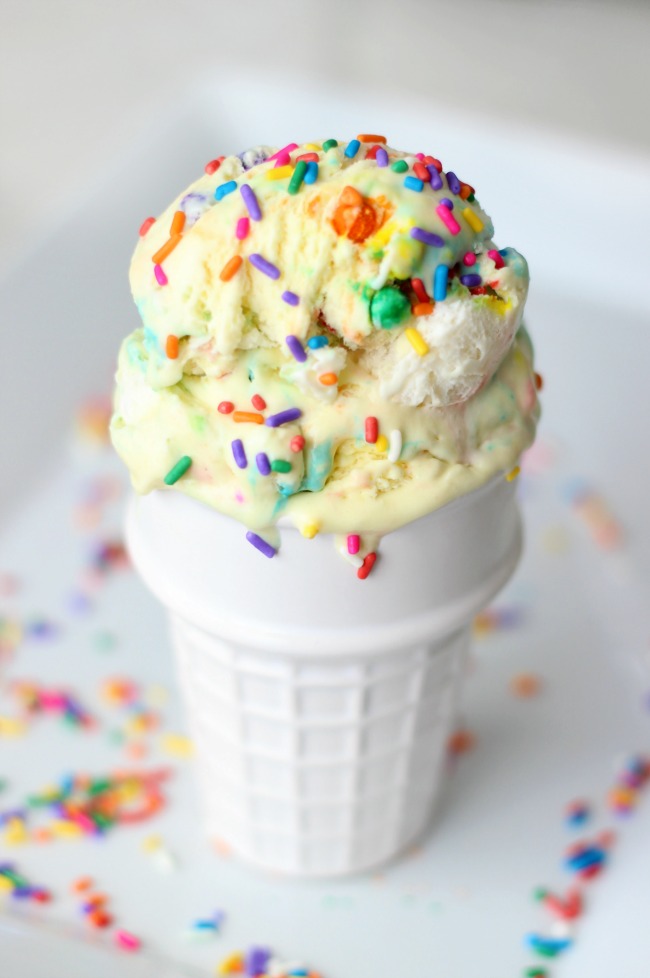 You might also like…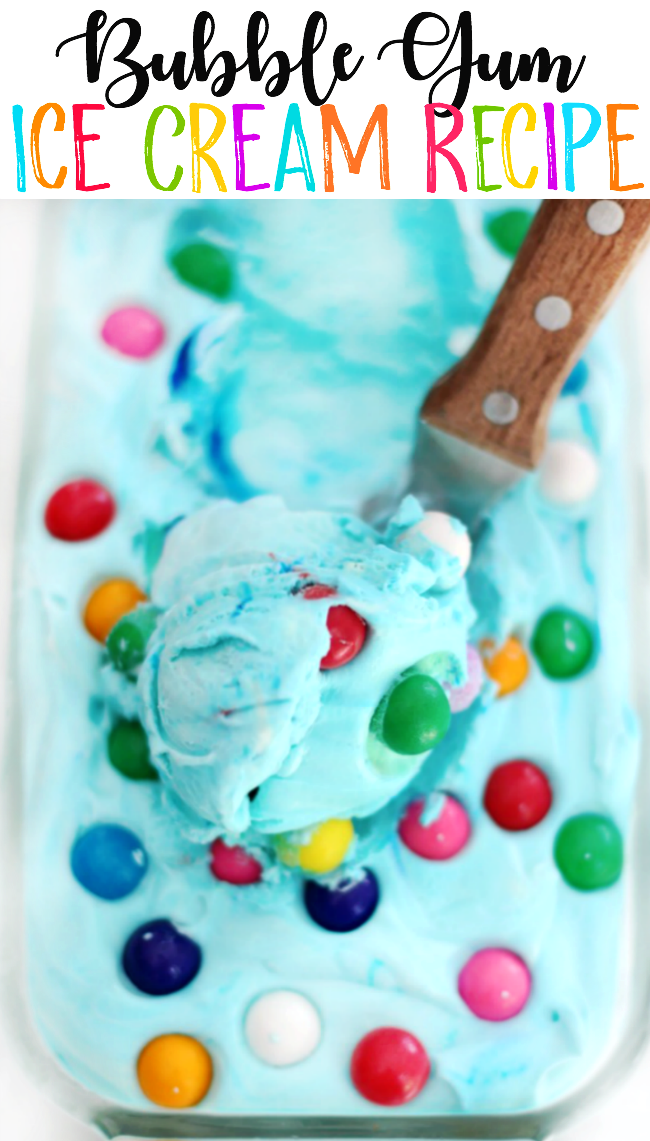 Bubblegum Ice cream (No Churn)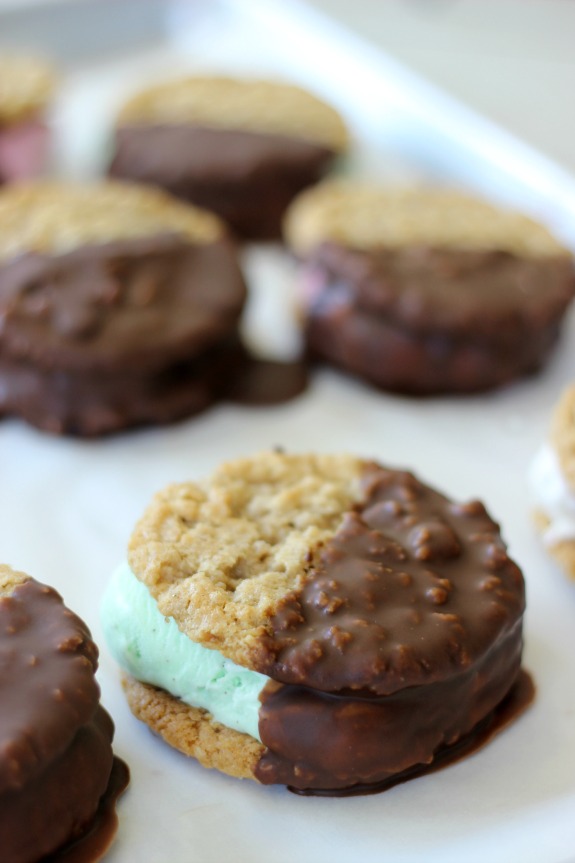 Copycat It's It Ice Cream Sandwiches