Make a beautiful northern lights watercolor craft! A watercolor  project for kids when learning about the beautiful state of Alaska! 
You might also like our Olympic Flag craft, our paper Christmas lantern (parol) or our gelatin birdseed feeders! All educational crafts for kids.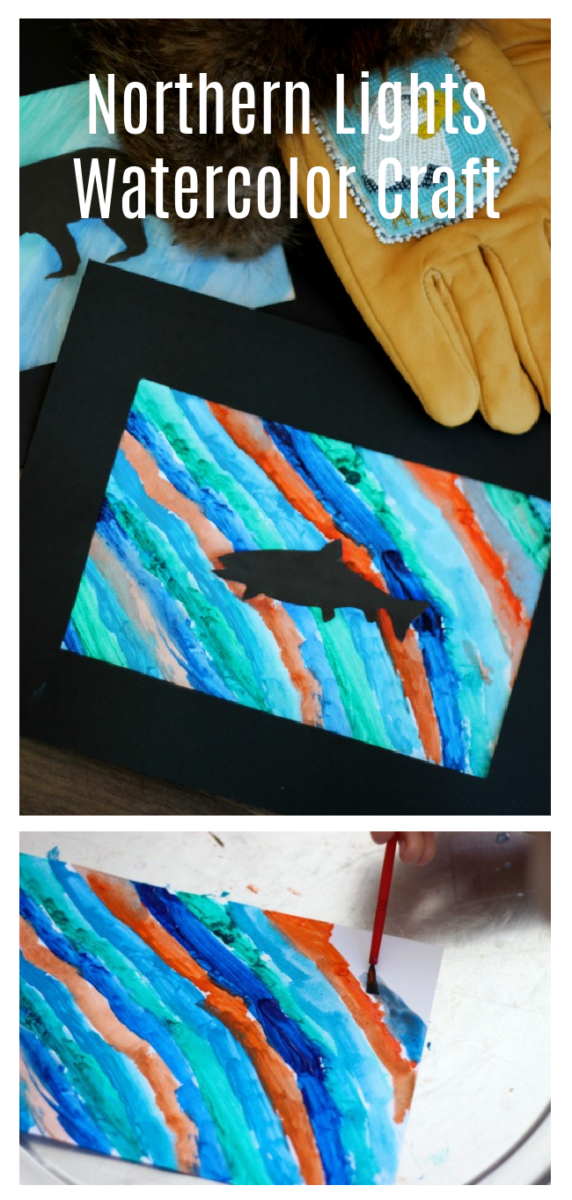 Alaska Northern Lights
When I think of winter, I think of Alaska. Long winters, cold temps, snow, but a beauty that is truly found nowhere else in the United States. While Alaska is part of the United States, it is truly set apart by location and culture.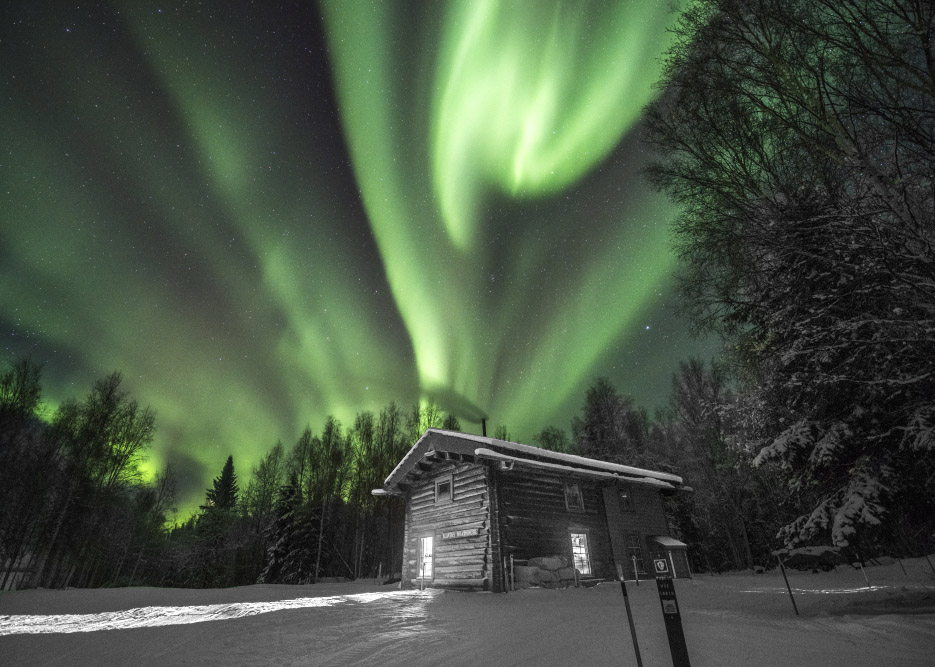 Northern Lights in Yukon-Charley Rivers via National Parks Service
The northern lights, or the aurora borealis, are a magnificent sight to see! I don't know the science behind it, but if you are lucky enough to see it in person it is a gift! The northern lights are visible across the world in places like Norway, Iceland, Greenland and Yukon (Canada). My husband is from the Yukon Territory just across the Canadian border in Alaska. He was born and raised in a tiny town on the Alaska-Canada border called Eagle. Population: 100.
A Few Facts About Alaska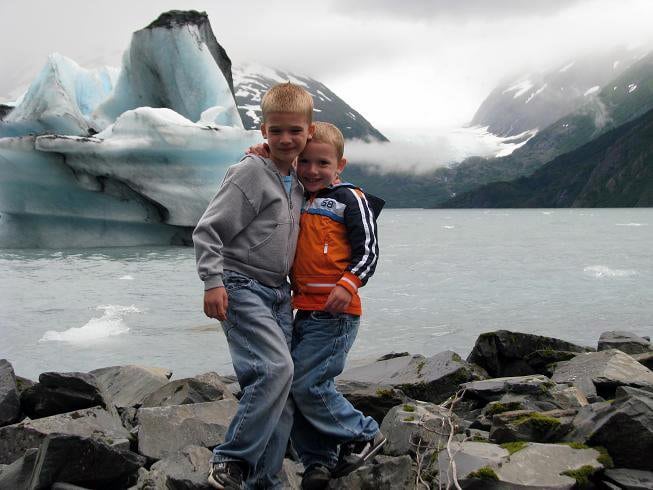 Portage Glacier in 2010
We lived in Kodiak, Alaska as a family for four years and enjoyed the scenery, small town atmosphere, and animals that we grew to love. It has been almost 8 years since we've lived there, but we've gone back to visit a few times and will continue to do so forever.
Aaron was our only child born in Alaska. He is very proud of that and talks about it frequently. It is truly a fascinating place. Did you know that if Alaska was placed on top of the lower 48 states that it would span from Florida to California?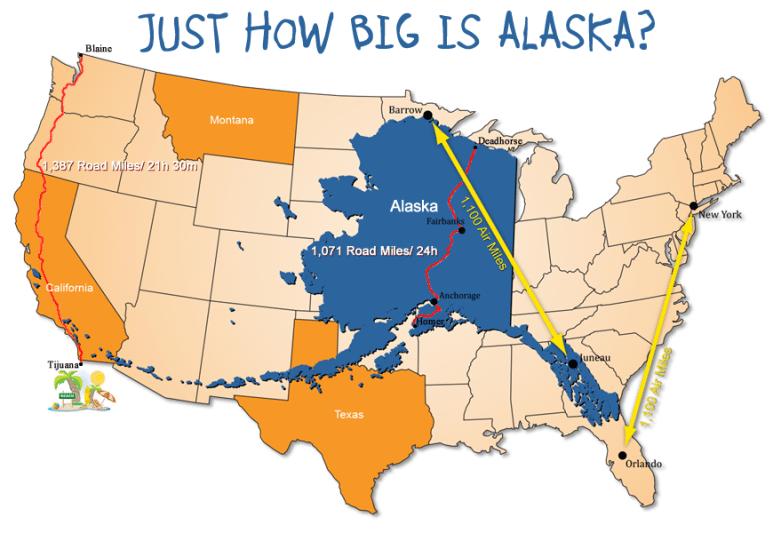 Photo Credit: Alaska Bureau of Land Management
Alaska has more coastline than the rest of the U.S. With over 3 million lakes, the tallest mountains, 730,000 residents, and more caribou than people, it truly is the last frontier.
We decided to combine some of the wonders of Alaska into a fun craft for kids to make and shared it with our friends at Little Passports blog many years ago! The links to the silhouettes no longer work on their site so you can find them here, as well as the step by step instructions.
Northern Lights Watercolor Silhouette Tutorial
Now it's time to make your own northern lights! This craft is the perfect activity to incorporate some of the animals you'd likely encounter in Alaska. Ones that we saw in person quite a few times are bears, moose and salmon. You could even cut out a silhouette of a mountain range and glue that over the watercolor project at the end instead of an animal silhouette! Create snowy mountains using a piece of chalk, white pastel or a white crayon on the mountain shape!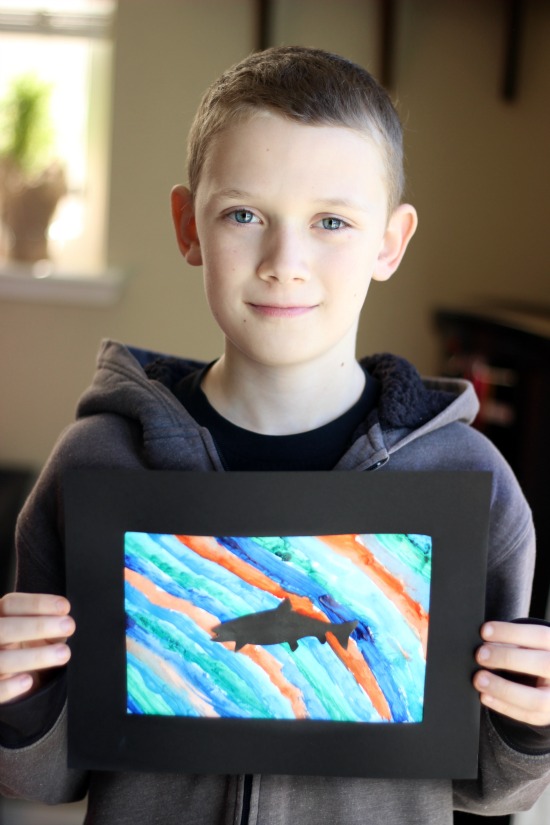 Northern Lights Art Project Supplies
white paper (copy paper or cardstock)
watercolor paints in a variety of different colors

paint brush

 

Alaska animals printable

(or create your own silhouettes)

 

scissors

 

craft glue

 

black paper (construction or cardstock)
How To Make a Northern Lights Watercolor Craft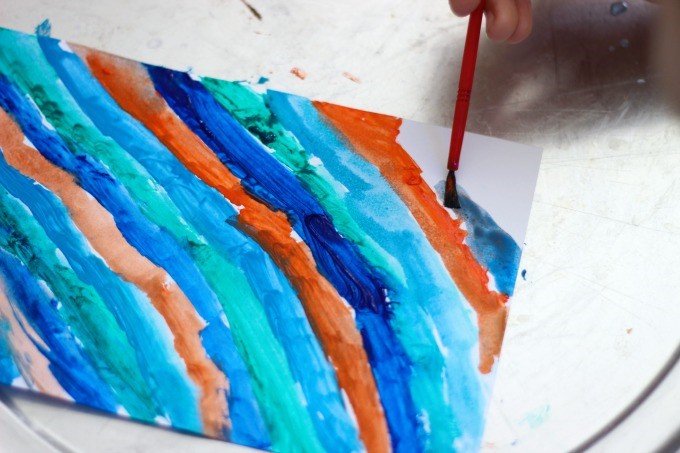 Step 1: Have the kids paint a piece of white paper with watercolors in beautiful hues and designs. Cover the entire page in wavy lines of paint.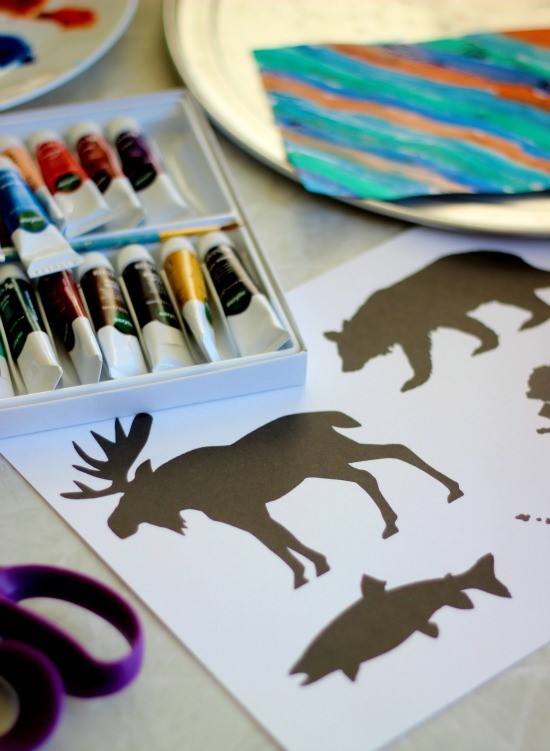 Step 2: Choose your favorite Alaska silhouette and glue it to the painting once it has dried.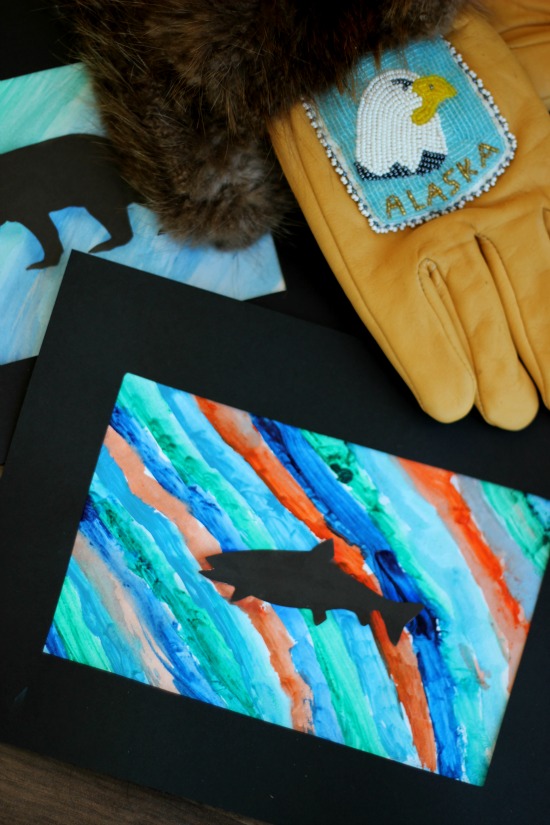 Step 3: Glue to a black frame made out of black construction paper or cardstock and hang!
There are so many neat things to share and discover about this magnificent state. Take some time and study it for yourself with the kids!