Make a Filipino Parol lantern out of paper and a few basic craft supplies!  Use the free start template to make a 3-D star. Making a Filipino Christmas lantern is an expression of shared faith and hope. 
You might also like our paper Santa craft for kids, our snowman Christmas countdown (made from a paper plate!) or our baking soda ornaments.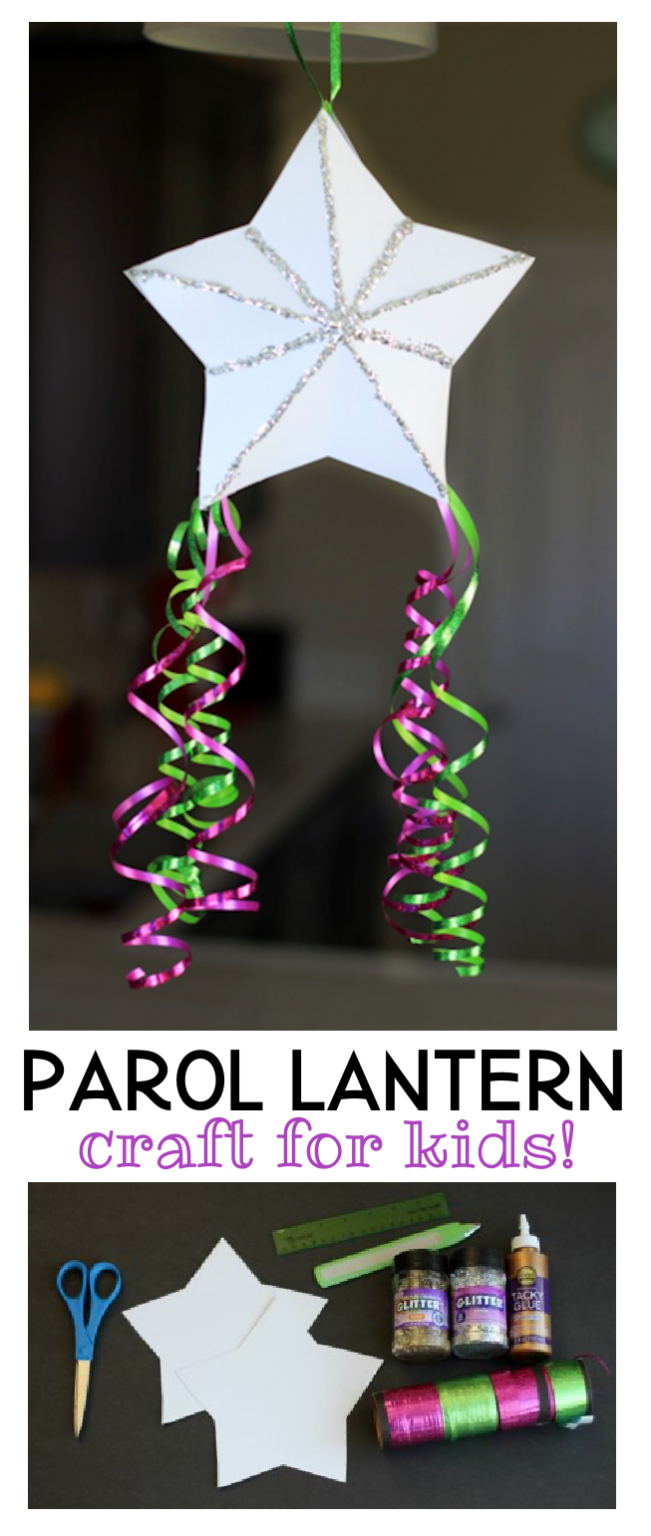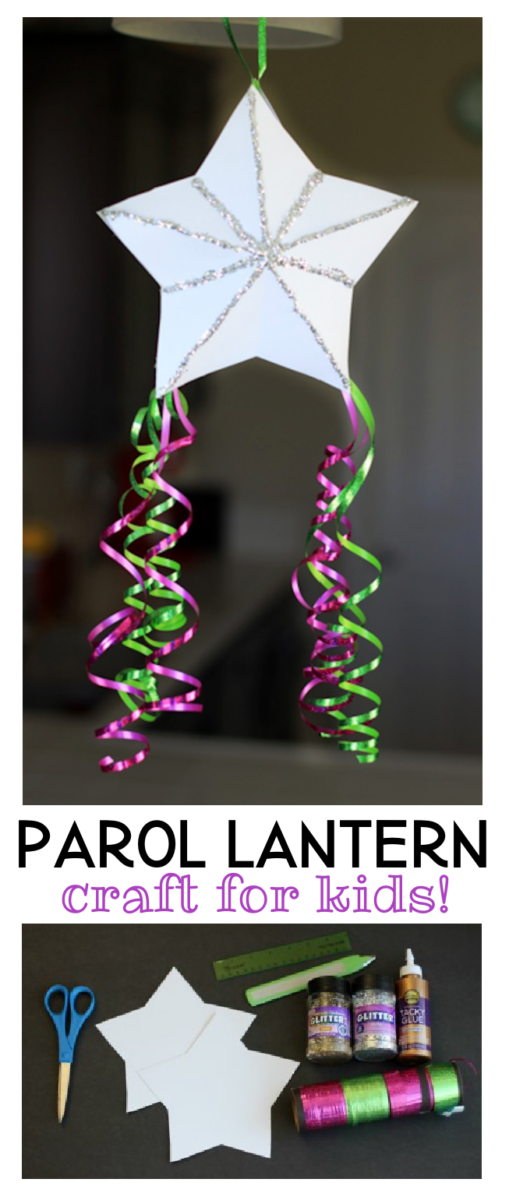 I shared this darling craft with my friends at the Little Passports website in 2016 and am excited to share it with you guys today! Parols are so bright and a sweet reminder of the holiday season. 
Filipino Parol Lantern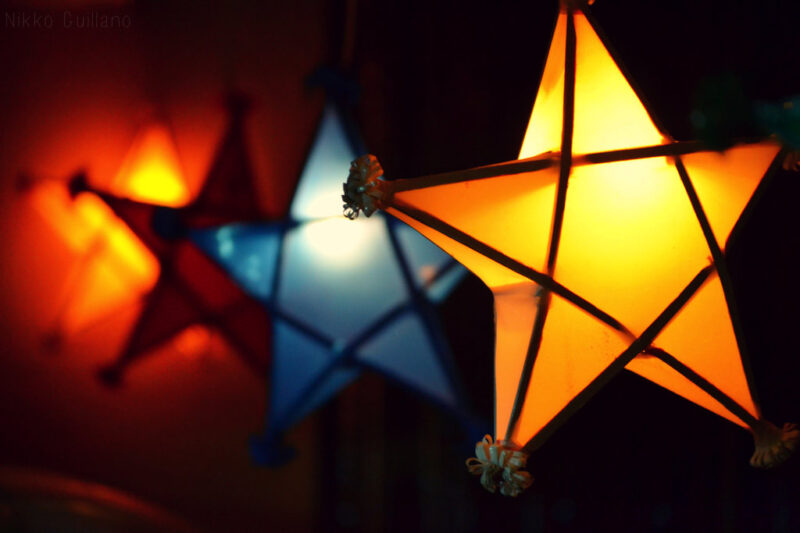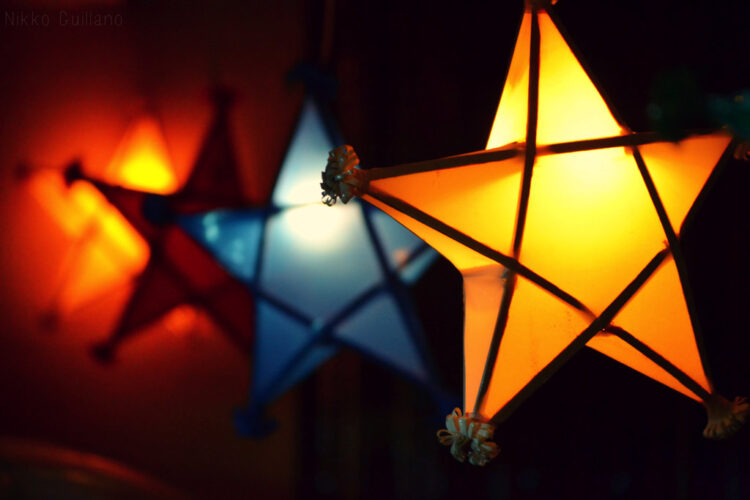 "In the Filipino language, a Christmas lantern is called a parol. There's no greater symbol of the Filipino Christmas spirit than the parol. All through the Christmas season, star-shaped lanterns can be found hanging outside homes and along the streets of cities and small provincial towns, farms and fishing villages. For Filipinos, making a parol, decorating one, and lighting a parol is an expression of shared faith and hope." —SOURCE: Sa Ngalan Ng Gobyerno
A parol represents a light in the darkest of night, just like the star of Bethlehem that guided the three wise men (three kings) on that Christmas Eve night. I am not Filipino, but love what the parol stands for. We could all use more light and reminders of goodwill this time of year, and shiny Christmas stars are full of holiday spirit.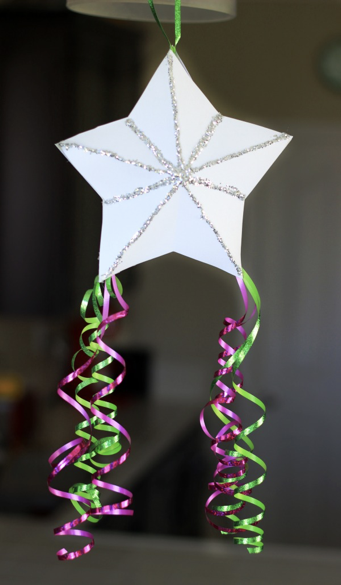 Parols have a star shape and are traditionally made out of bamboo sticks and Japanese paper (or cellophane) and have a lighting feature. Our parol lantern craft does not light up, but you can add battery lights to it if you'd like. It's just a simple craft for kids to make when learning about Filipino culture. You can add lots of glitter to make it sparkly and shiny.
You might also like these patriotic star wreaths that we made using the same 3-D stars!
Parol Craft Supplies
You can make your own to hang this holiday season!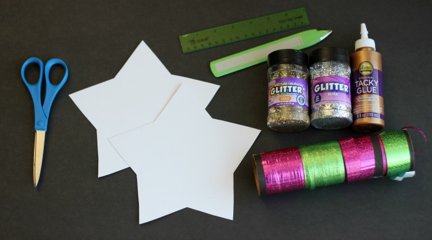 Parol Craft Supplies:
Cardstock
Scissors
Scoring tool
Craft glue
Glitter
Decorative ribbon
Hot glue gun
How To Make a Filipino Parol Lantern (Kids Version)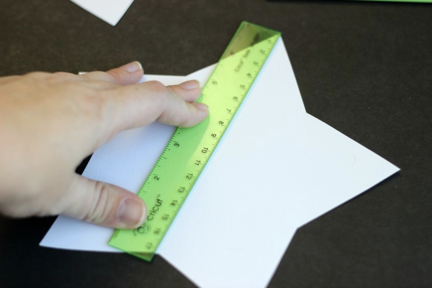 Step 1: Cut out two stars from the template.
Step 2: Score the stars by starting in the middle of each point and going directly down to the bottom. Rotate to the next point and repeat.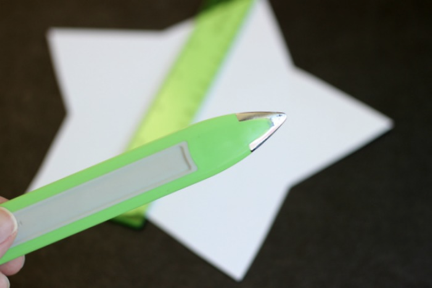 I use a scoring tool, but you can also use a pen cap or any blunt tip.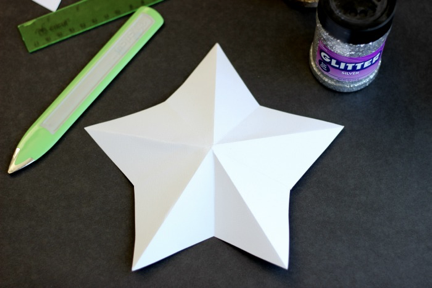 Step 3: Fold each score mark and your stars will become 3-D!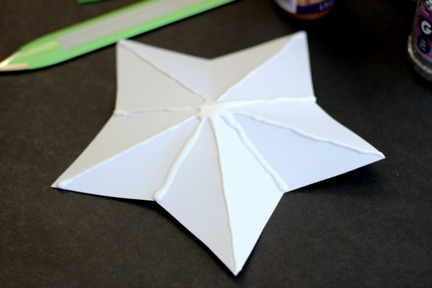 Step 4: Decorate however you'd like. You can even have the kids use stamps, markers, or crayons to create fun designs. We used glitter. To do this, run glue along each fold.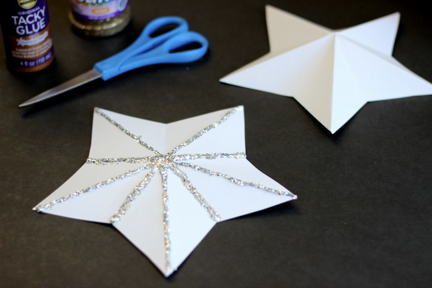 Step 5: Sprinkle in glitter and let dry.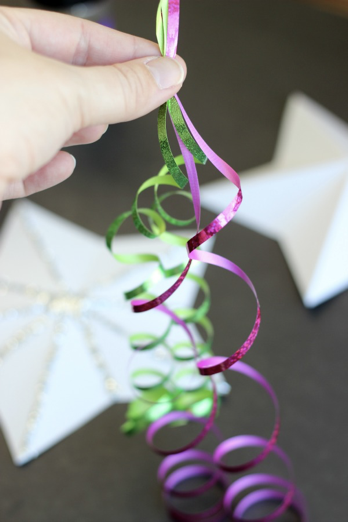 Step 6: Cut 4 pieces of curling ribbon and tie a knot at the top.  Repeat so that you have two ribbon tassels.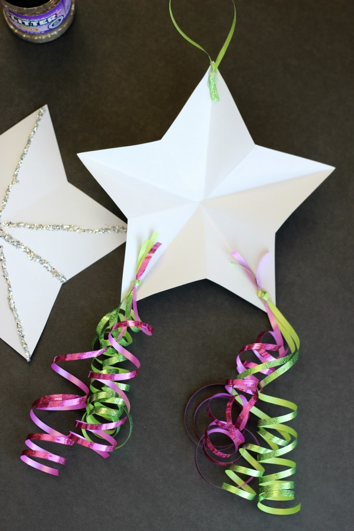 Step 7: Cut another piece of ribbon to hang the star from. Hot glue ribbon to the back of the other star.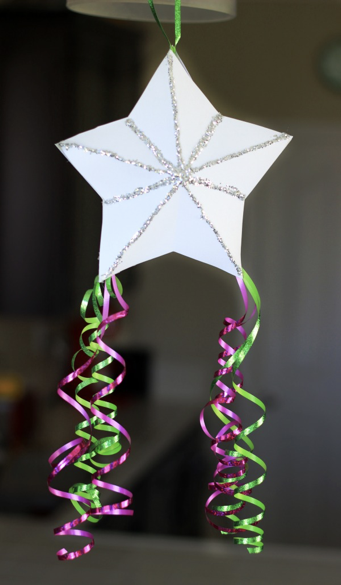 Step 8: Hot glue the first star onto the second star. I just did a small dot of hot glue on each corner and matched the corners up.
Here's a Short Video About The History of the Parol!
Here is a source for information on the Parol Lantern Festival at the Yerba Buena Center in San Francisco. I'd love to go to a Festival of Lights someday to see the giant lanterns!