Here's fun little Winter games Olympics craft to make with the kiddos before the opening ceremonies. Do you know what the colored rings represent? When the symbol was created in 1913, the 6 colors (including the white background) represented the colors of every nation's flag!
You might also like these crafty ideas: tissues paper globe craft, our gelatin birdseed feeders or our northern lights watercolor craft!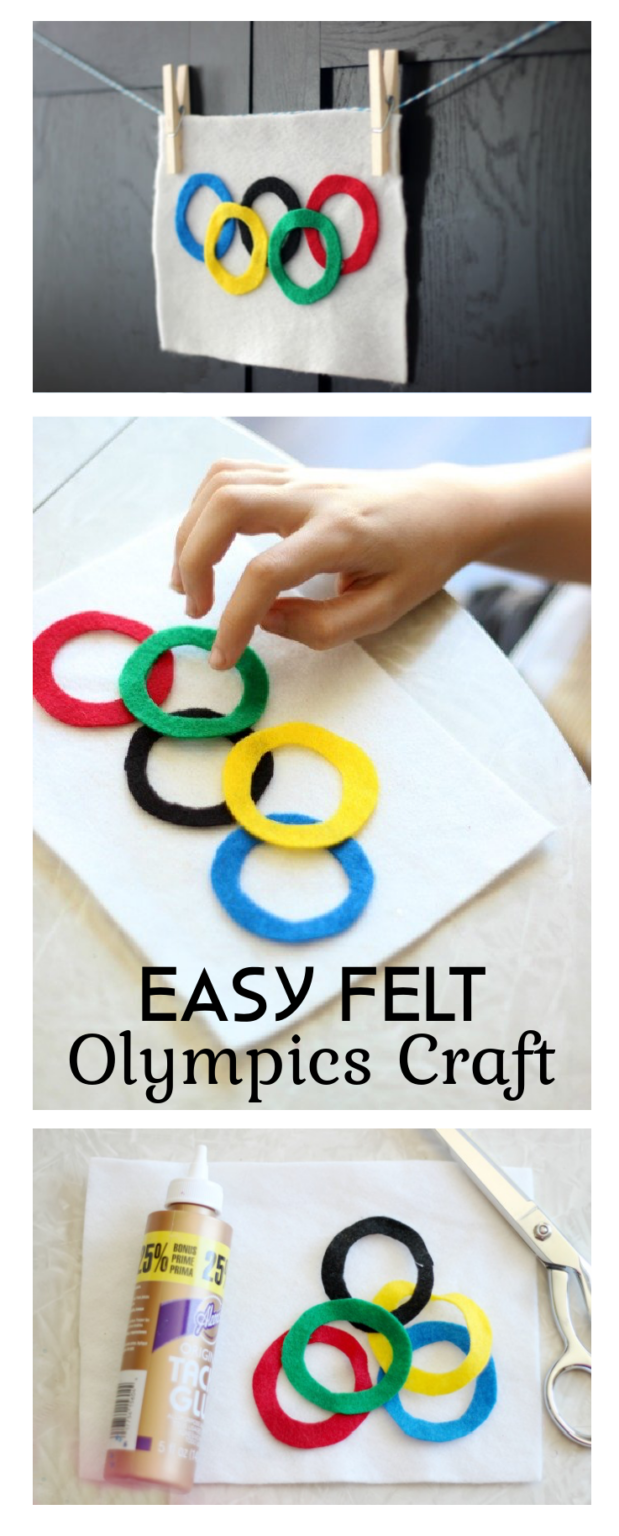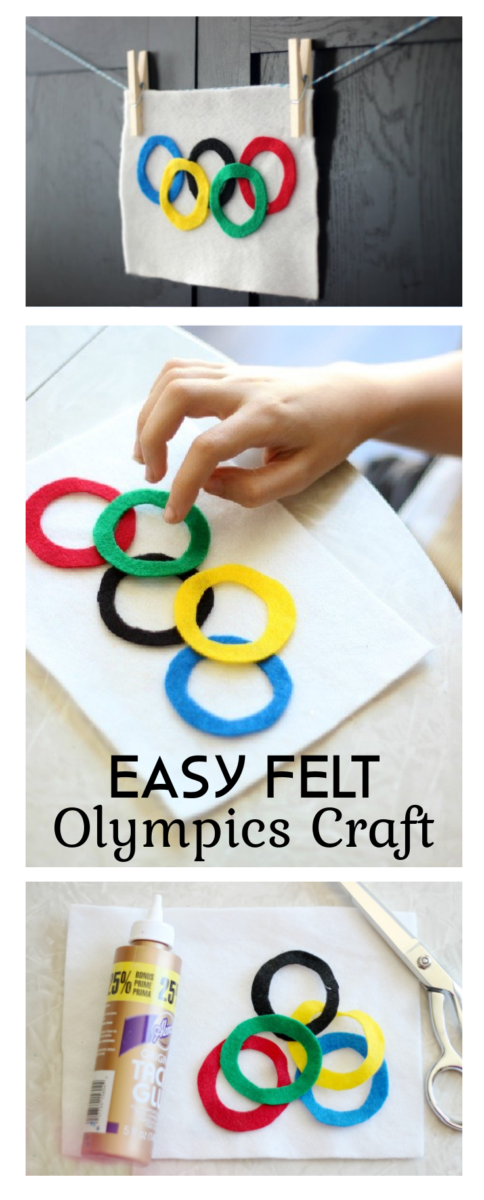 Olympic GAMES Flag Craft
The Winter Olympics are just about here! We can't wait to watch some snowboarding and bob sled racing over here! I remember looking forward to watching the olympics as a child, and enjoy watching with my own children as we cheer on the USA. I always look forward to the inspiring stories behind the athletes too, those who beat all odds to be able to represent their country.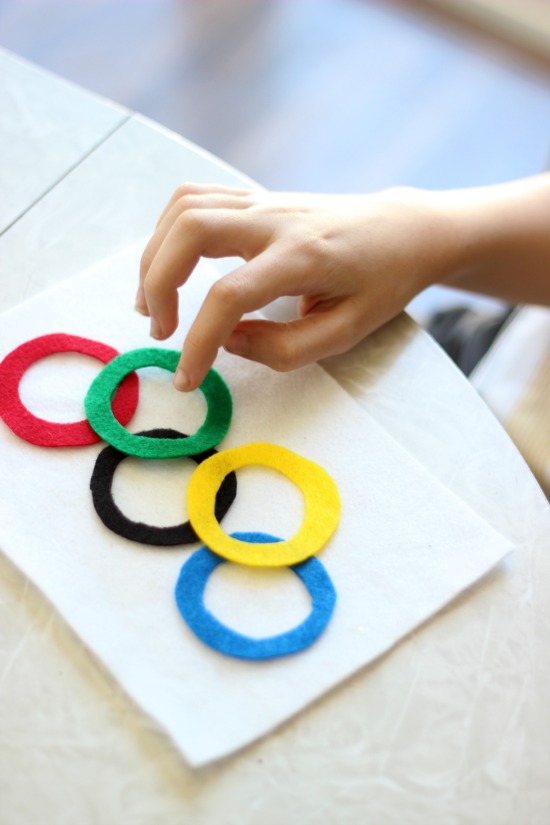 Here is a simple felt Olympic rings flag activity that kids can use over and over (perfect for little hands and preschoolers), arranging the rings in order, or glue together for a festive decoration come August!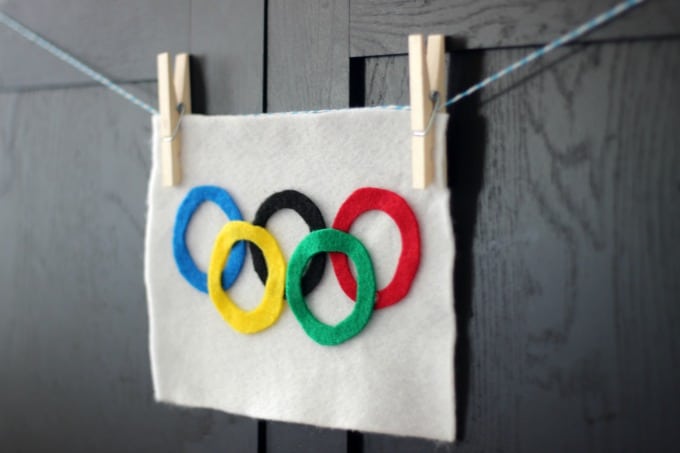 What Do The Colors In The Olympic Flag Represent? 
The Olympic flag, with its colorful rings, are an iconic symbol when the Olympics comes around, but do you know what the colored rings represent? 
It's really simple, actually! The 6 colors (including the white background) represent the colors of EVERY nation, without exception! In the flag you'll find red, white, and blue for America and England, blue and white for Greece, red and white for Japan, and yellow and red for China! What other colors do you recognize for different nations?
You can create an Olympic flag of your own to show off your olympic spirit and have the kids call out the countries as they recognize them while watching the Olympics.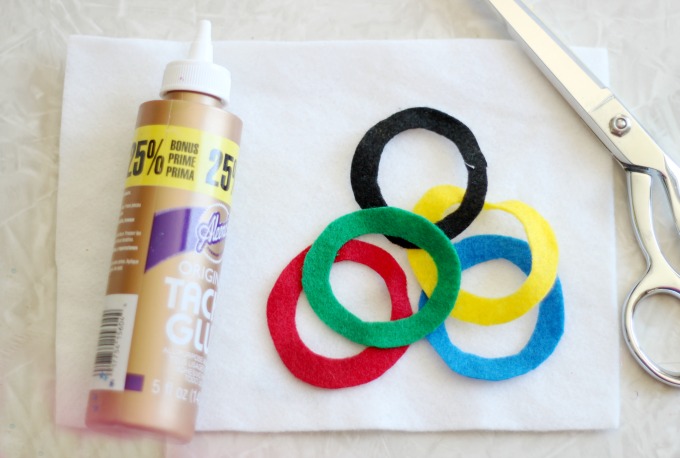 Felt Olympics Craft Supplies
Felt scraps
Craft glue
scissors
How To Make A DIY Felt Olympic Flag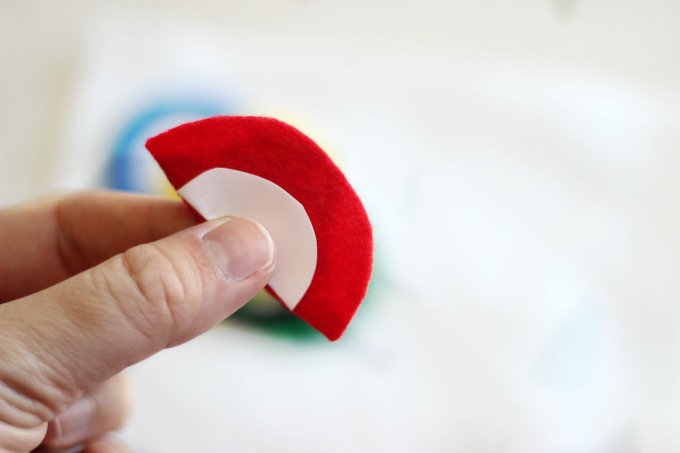 Cutting out the rings may seem daunting, but it's actually pretty simple! I used a toilet paper roll for the pattern for the larger circle. Then I folded each circle in half and cut out a smaller semi circle in each one. When I unfolded the felt, I had a perfect ring!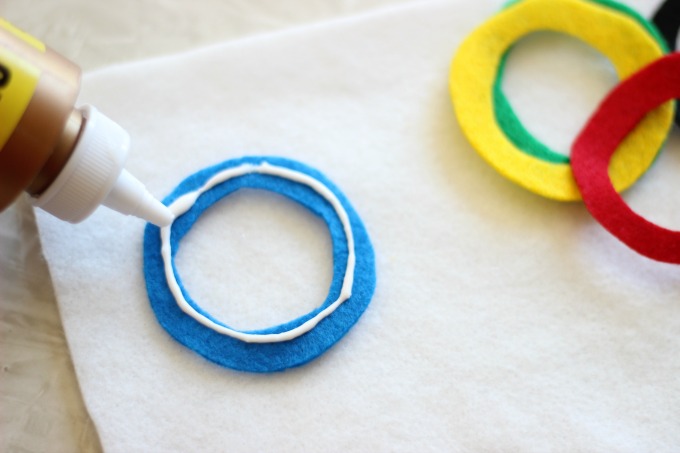 Glue the rings on in order. Blue, black, red, yellow, and green. 
What are you looking forward to watching most? We love ice skating and bobsled racing! In the summer it's all about swimming and watching our favorite gymnasts and track and field athletes! Go team USA!
Looking for more craft ideas with an olympic twist? How about making gold medal, silver or bronze medal Olympic medal cookies (here is our favorite recipe!), an Olympics paper chain countdown or baking soda or salt dough olympic medals?
Here are some fun olympic themed party games and ideas!
I created and shared this project on the Little Passports craft site in 2016.