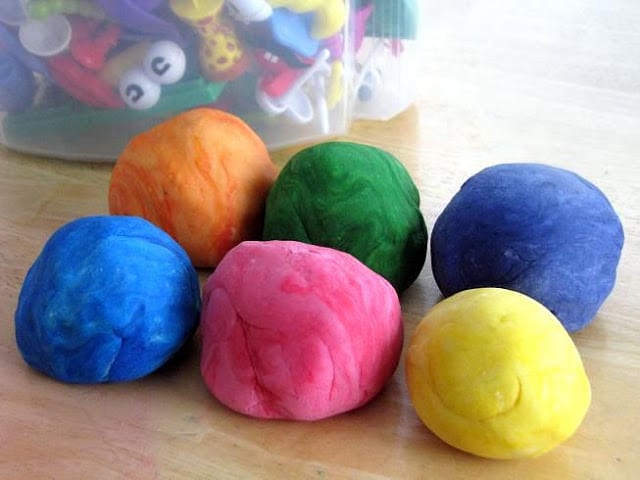 Our play dough was needing to be replaced, so we made some more to re-stock. This is our favorite recipe. If kept in a air tight container, it will keep just as long as the store bought stuff. You can even tint it with kool aid packets instead of food coloring and it will smell too!
Heat all ingredients in sauce pan on med heat*. Stir until dough forms and pulls off the sides of the pan. The dough might be a little sticky still, but should be hard to stir. Remove from heat and let cool slightly. Knead 4 or 5 times, then play! Store in air tight container.
*If making several colors, don't put the food coloring in with the other ingredients. Knead it into each ball individually after the dough is finished.