Cinnamon pumpkin muffins filled with the flavors of fall and made with applesauce instead of oil. Perfect for school lunches, quick breakfasts, or an afternoon snack. This is a sponsored conversation written by me on behalf of Mott's.
My kids get bored with sandwiches in their lunch so I often find myself baking a batch of muffins in the evening to add to lunches the next day. We love all varieties; blueberry, apple spice, and poppyseed, but their FAVORITE is pumpkin. Today I'm sharing our cinnamon pumpkin muffins that are packed with of the flavors of fall. Cinnamon, nutmeg, cloves, walnuts for crunch, and sprinkled in a cinnamon and sugar topping.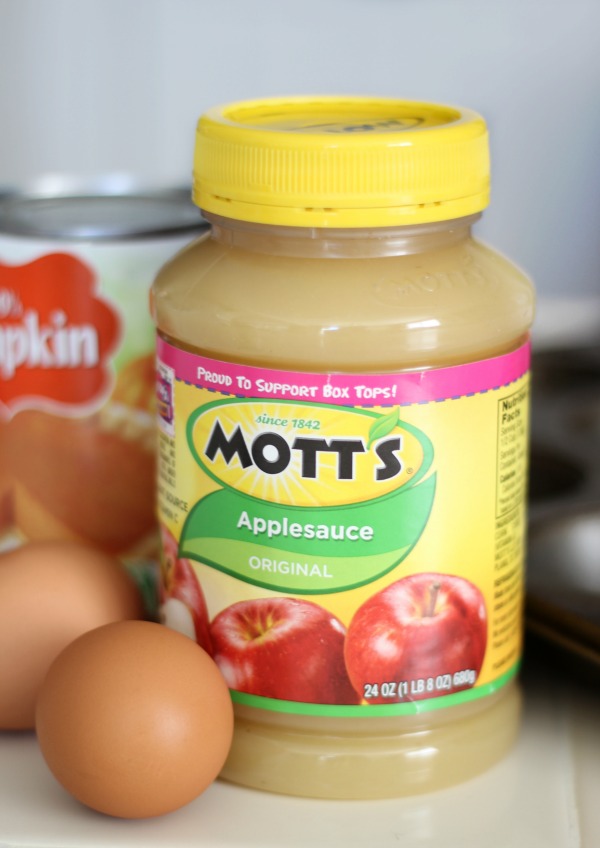 You can use oil in this recipe, but I really like substituting Mott's® Original Applesauce for the health benefits (1/2 cup Mott's® Applesauce = 110 calories. 1/2 cup vegetable oil = 960 calories). It adds moisture to the recipe and cuts out calories, fat, sodium, and cholesterol at the same time, and you can pick it up at Walmart!
Cinnamon Pumpkin Muffins
Makes 12.
1 1/2 c. flour
1 tsp. baking powder
1/2 tsp. baking soda
1/2 tsp. salt
1/2 tsp. nutmeg
1/4 tsp. cloves
2 tsp. cinnamon
1 c. sugar
1 c. pureed pumpkin
1/3 c. Mott's® Original Applesauce
2 eggs
1 tsp. vanilla
1 c. chopped walnuts, optional
Topping: 2 T. sugar + 2 tsp. cinnamon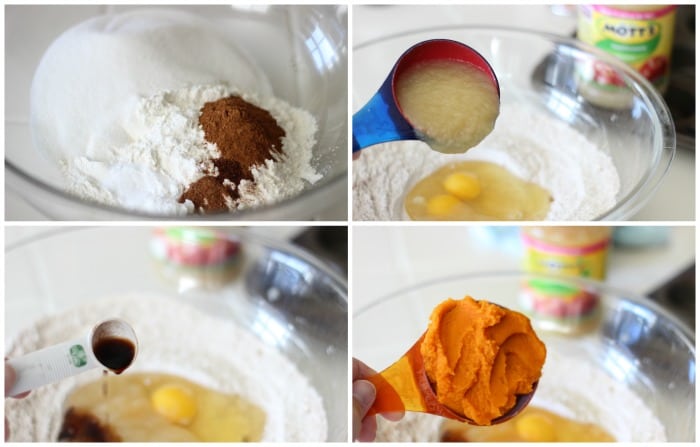 In a large bowl, mix dry ingredients (flour, sugar, spices, baking soda, baking powder, salt).
Add eggs, Mott's® Applesauce, vanilla, and pumpkin.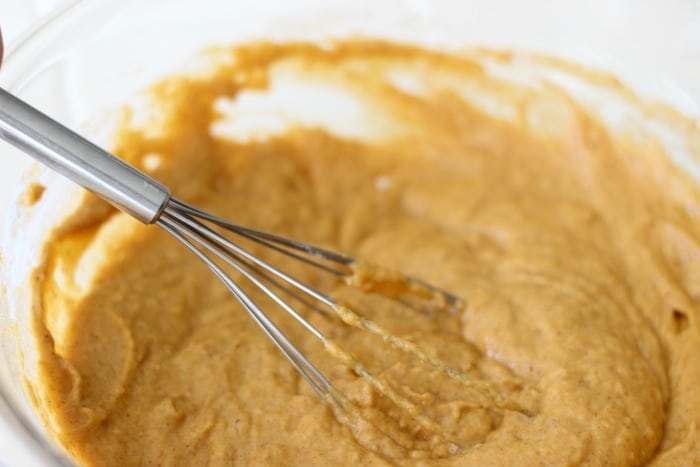 Give batter a nice stir.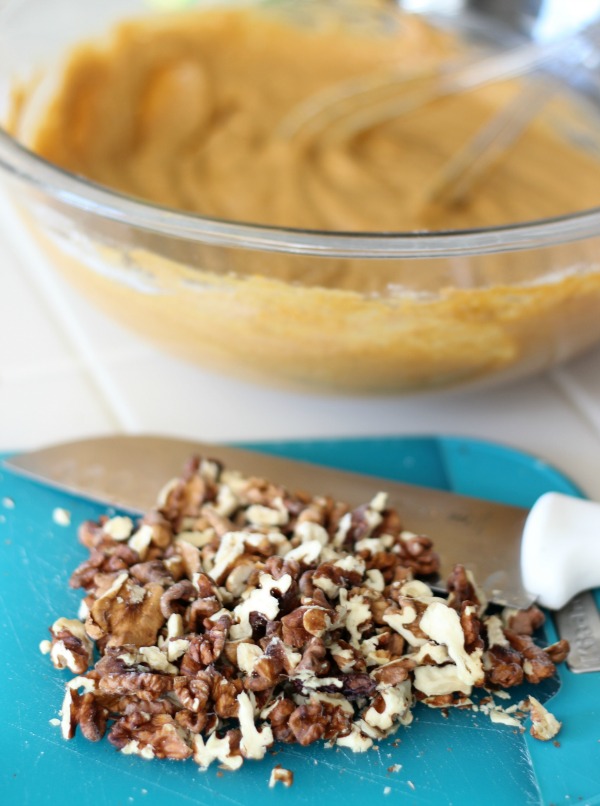 Walnuts are completely optional, but you'd be crazy not to add them 😉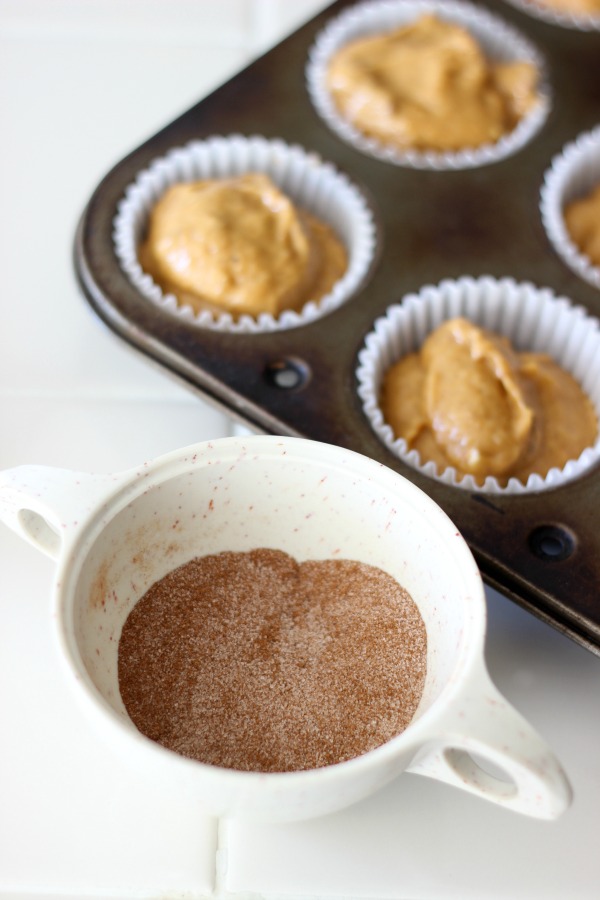 Line a muffin pan with 12 baking liners. Divide batter into 12 muffin liners. Sprinkled with cinnamon and sugar mixture.
Bake at 350 degrees for 20-25 minutes (or until a toothpick inserted comes out clean).
Nothing smells better than fall baking. My house smelled like I was burning all sorts of amazingly scented candles while these were in the oven.
You can substitute Mott's® Original Applesauce from Walmart for oil in any baking recipe. Cookies, quick breads, muffins, you name it! What fall recipe will you make the swap in this year? Here is another healthier pumpkin recipe to try.
You might also like…
This apple cinnamon bread is a delicious light, pull apart bread with diced apples, a buttery cinnamon filling, chopped walnuts. Drizzled with a sugary glaze it's a family tradition for us— make it one for your too.
Don't you love when those overripe bananas go on sale at the grocery store? I grabbed a bag for $1.99 the other day, brimming with brown speckled bananas. Lots of them. And I had big plans for those nasty looking bananas and it is this banana bread recipe.
These mini pumpkin chocolate chip loaves are fun to snack on and quick to make. Mini chocolate chips, pumpkin, walnuts, nutmeg, and a burst of cinnamon combine to bring together the flavors of fall.