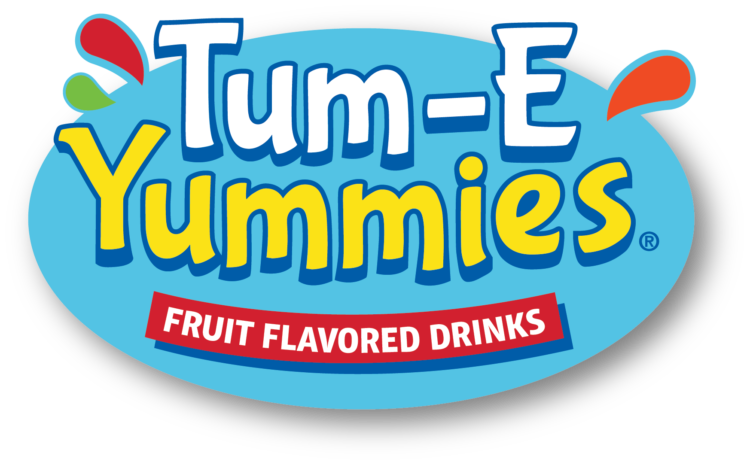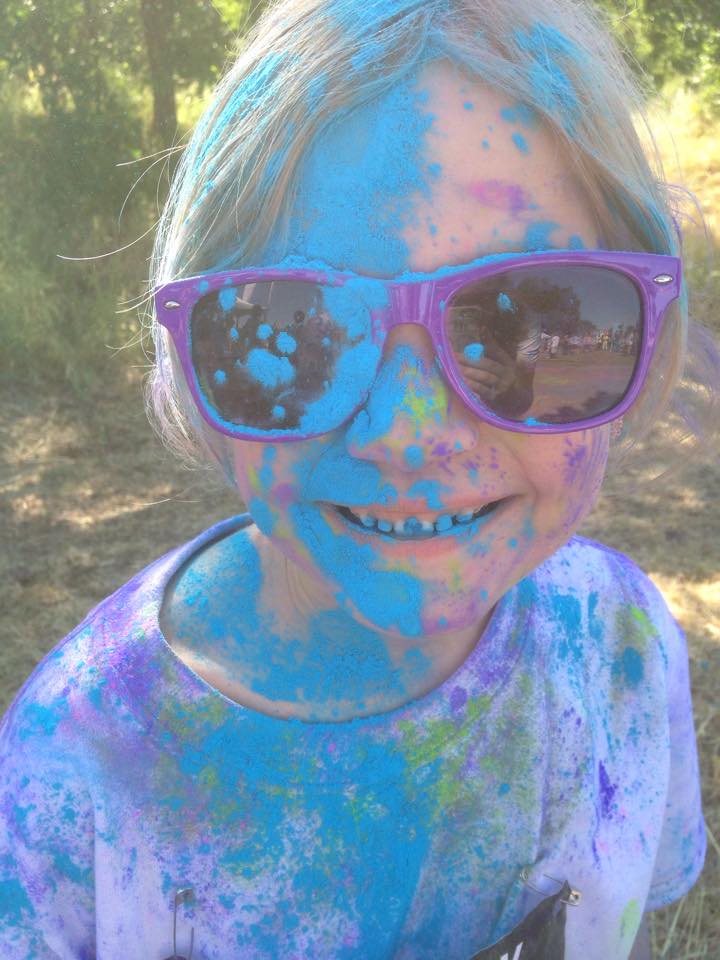 Chalk anyone?
Remember last week when I shared our kit for the Color Vibe 5k in Sacramento? Well, we put it to good use on Saturday! This was our first color run and it was such a blast. We are already looking forward to the next one. If you are looking for a way to get the whole family up and moving, in a great family-friendly atmosphere and community setting I would definitely suggest a run like this!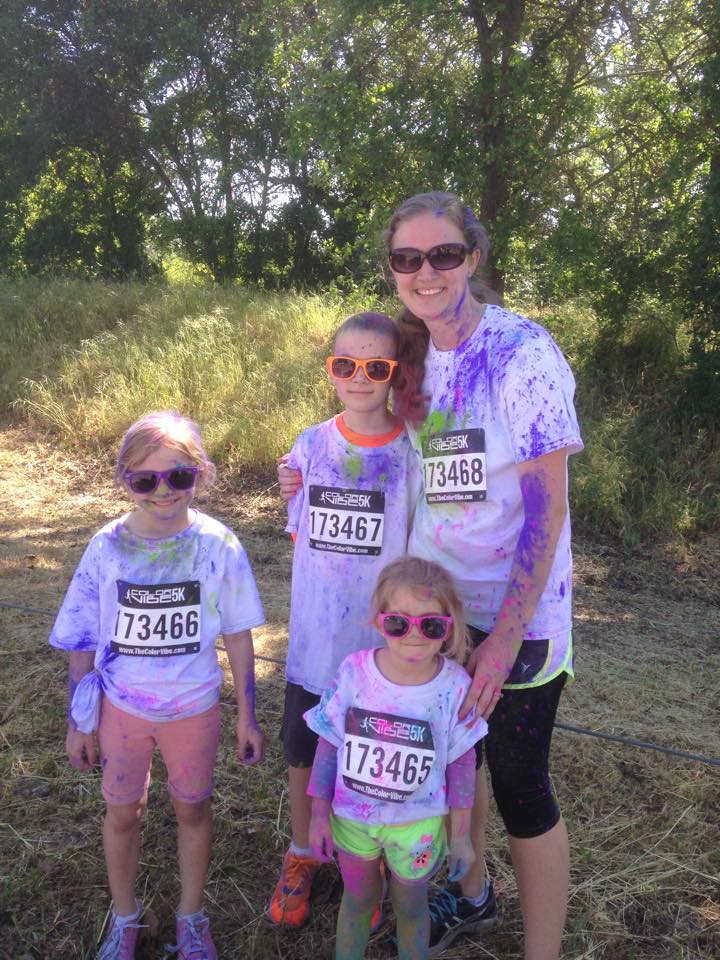 I was happy to see that so many families were there and the majority of people were walking like us! We had originally planned to have the whole family there so that one of us could push the stroller and the other could run with the kids that wanted to run, but Derrick and Dallin ended up not being able to come so I took the younger 3 kids. We were happy that a friend and her daughter decided to come with us. It's always more fun with friends to visit with….and throw colored chalk at! We walked very fast to keep our heart rates up and keep up with the kids who had so much energy!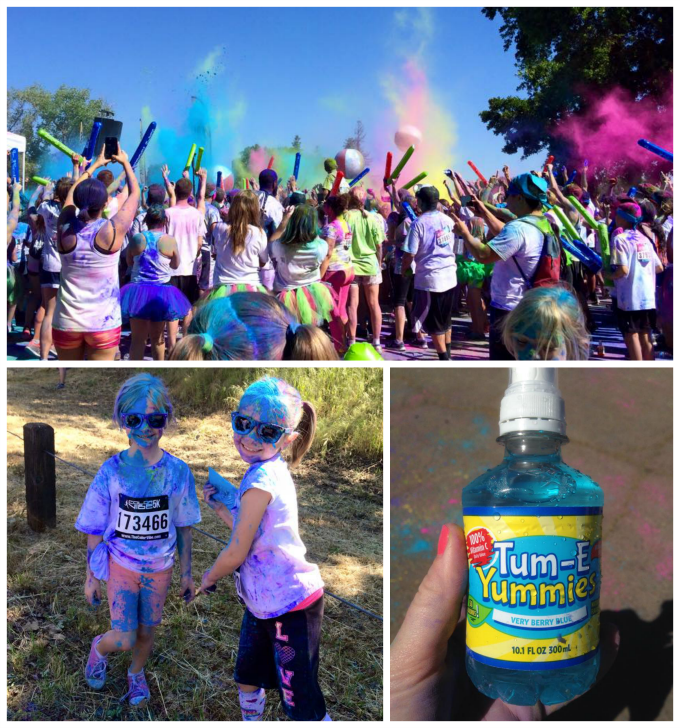 The event was located at one of my favorite parks in the Sacramento area, Gibson Ranch. We walked along cow pastures and saw horses too. It is such a beautiful place out in the country!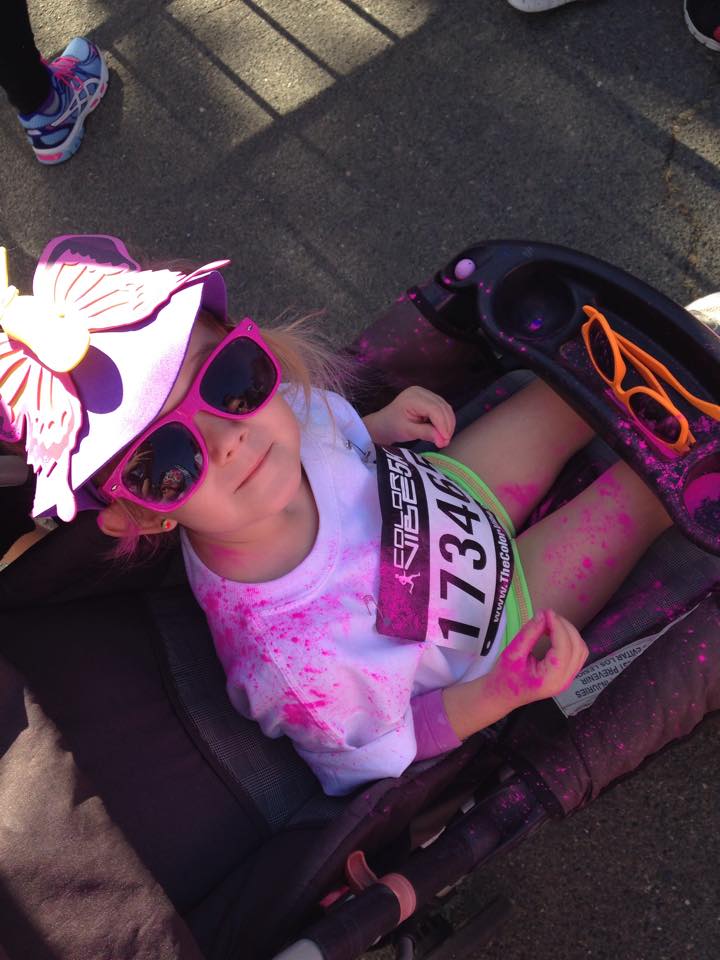 Ruby wasn't sure about the chalk at first. She just sat in the stroller, frozen in shock when she first got hit. It didn't take long for her to embrace it. Everyone thought she was so cute riding in the stroller and would throw extra chalk her way. She ended up with plenty to spare in the stroller cupholders too and had fun tossing it at the other kids. We were always excited to look ahead on the course and see the colored flags because that meant a color station was coming up!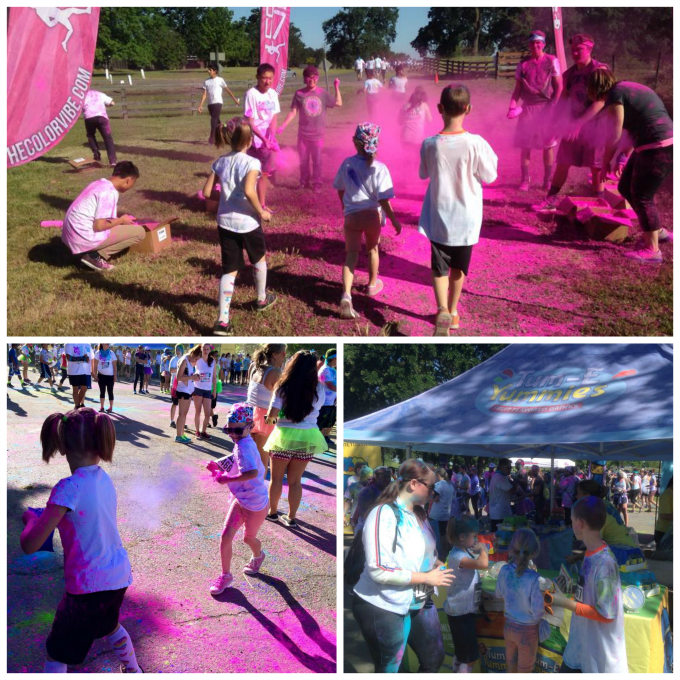 We made sure to stop by the Tum-E Yummies booth for free drinks, bam bams (balloons to dance and sword fight with) and temporary tattoos. They also had a fun photo booth too! The kids love Tum-E Yummies and took an extra bottle for the road.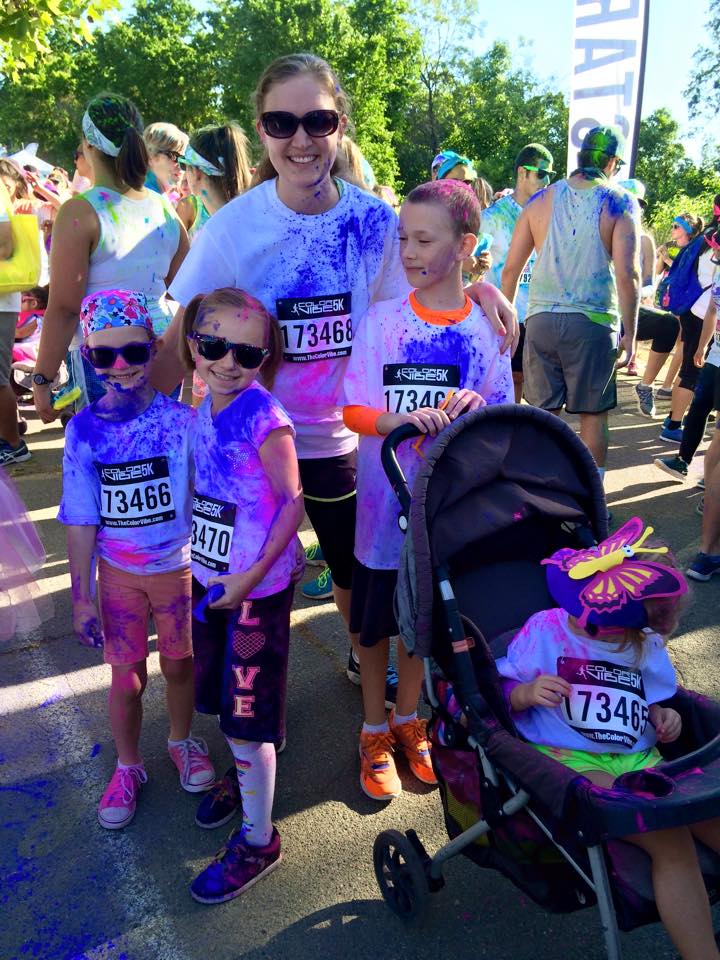 What a fun, family-friendly event. I really hope that it returns next year so that we can participate again. We'd been looking for a run for the whole family and are so happy that we found this one.  Thank you
Tum-E Yummies
for such a fun event!