My husband is amazing. AMAZING I tell you! When it comes to home improvement, he is the MAN 🙂
We moved into our home 2 years ago. It was a brand new with an unfinished basement. Derrick started making plans right away for what he wanted to build down there. He worked on the plans, researched what it would cost, and decided what he would hire out for and what he would do himself. This past winter was all about the BASEMENT.
He took time off of work to work on it. He'd go downstairs and work on it for several hours after he got off work on other nights. And he FINISHED it.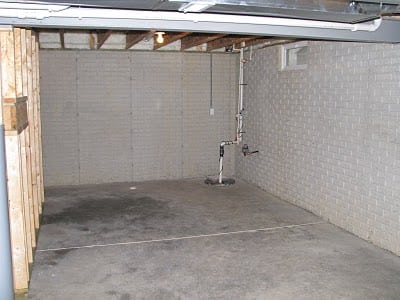 It was an awkward U shape as most basements are as they wrap around the water heater and stairway.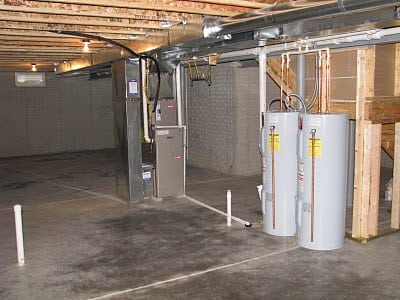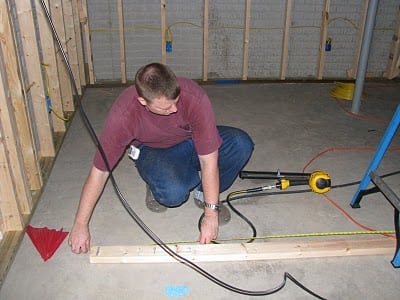 Framing, Electrical, Plumbing, Paint, Trim…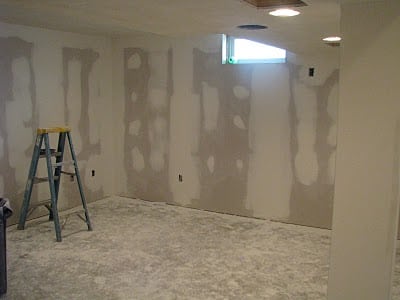 He hired out a crew to hang and tape the drywall. He also hired Lowe's to install the carpet.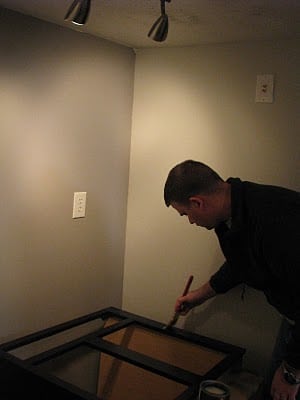 Finishing touches!
And here it is! A Toy Room, 4 closets, a 3/4 bathroom, a Home Theater with refrigerator and a Storeroom. It has been done for 2 months now and We LOVE it. We have spent many hours as a family down there and have had some fun movie nights with friends.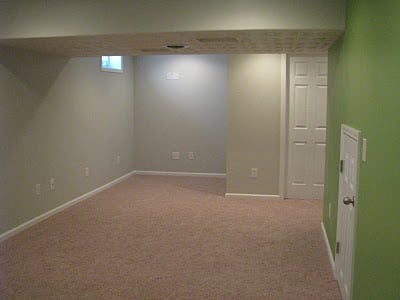 Toy Room.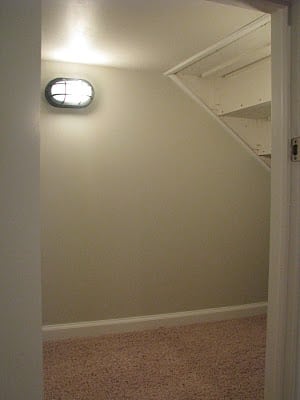 Dress up Closet under the stairs.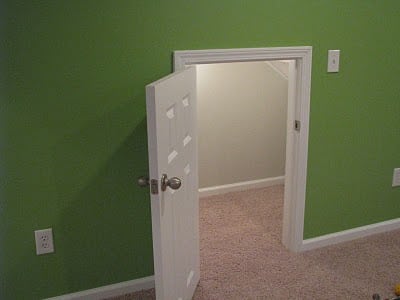 Another shot of the Toy Room.
***The toy storage bins are homemade. Derrick made these 4 years ago and they work great. He made a pvc pipe frame and bought the buckets at walmart. He removed the handles and they pop right into the frame squares nice and snug. I've had several people ask and post questions about this.***