This post was most recently updated on May 13th, 2023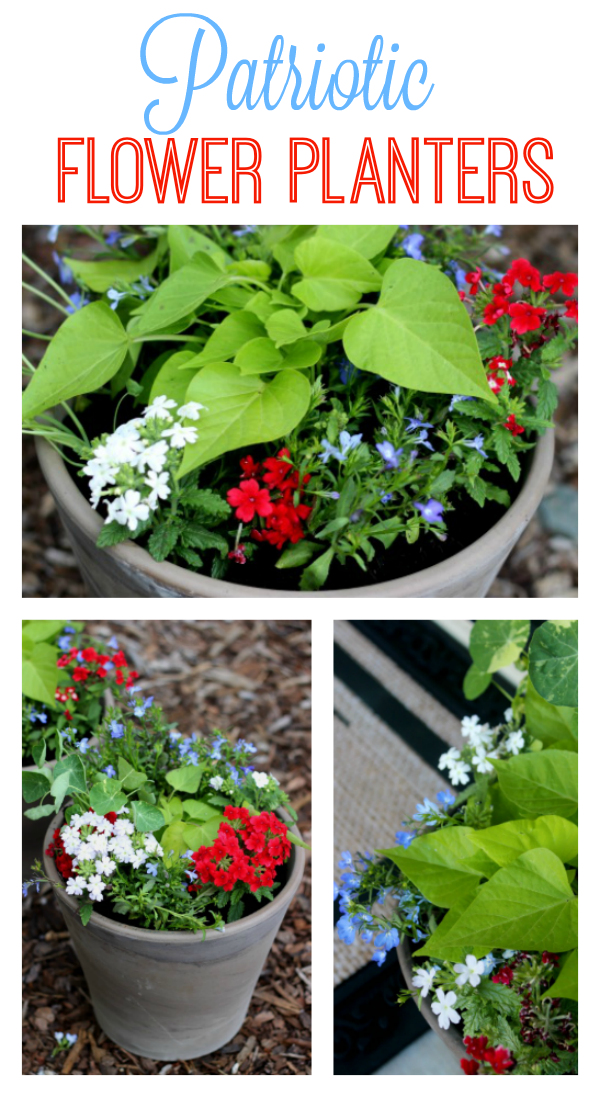 With Memorial Day, the 4th of July, and Labor Day all happening just a few months apart, I decided to create flower pots for my front porch to last the entire patriotic season!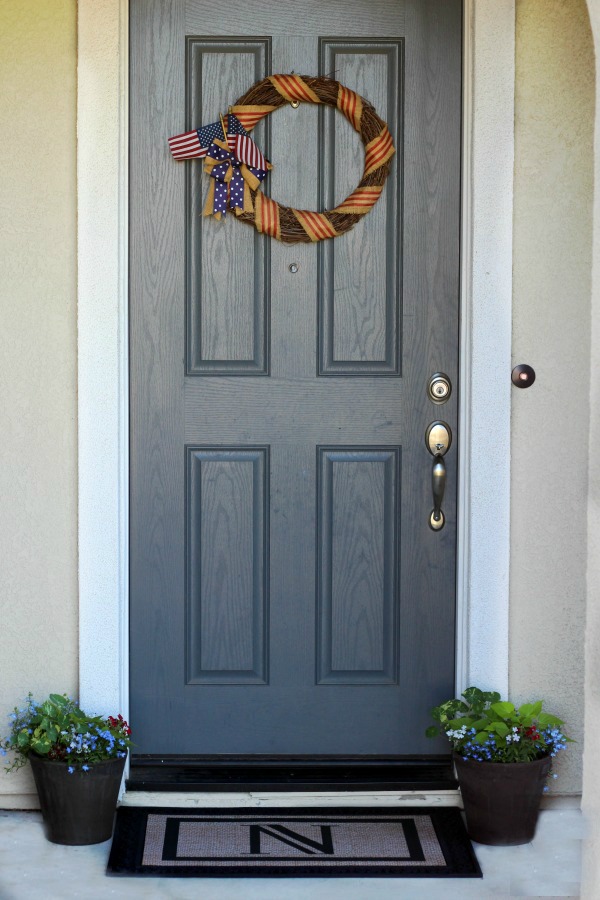 I recently updated my
welcome mat
to one that had a monogram initial of our last name. I love how clean and simple it looks and the bright pops of color from the flowers and the
patriotic wreath
that I made last year.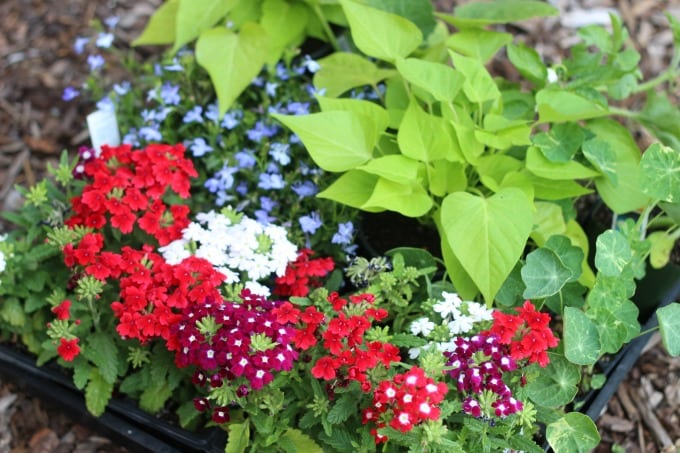 I'm like a kid in the candy store at my local nursery and always purchase too many plants for whatever project I need. Whatever is left goes into my planter boxes in the backyard which further affirms my belief that there is no such thing as too many flowers!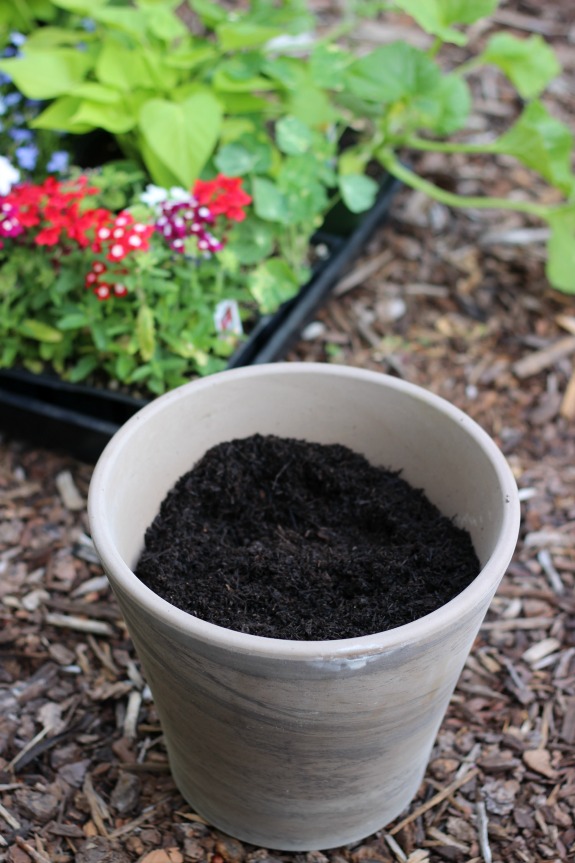 When I plant arrangements like these I break all of the rules. I crowd my flowers together leaving them very little room to spread out. I don't anticipate these lasting more than a few months since the majority are annuals so to me they are more of a flower arrangement than a garden planter.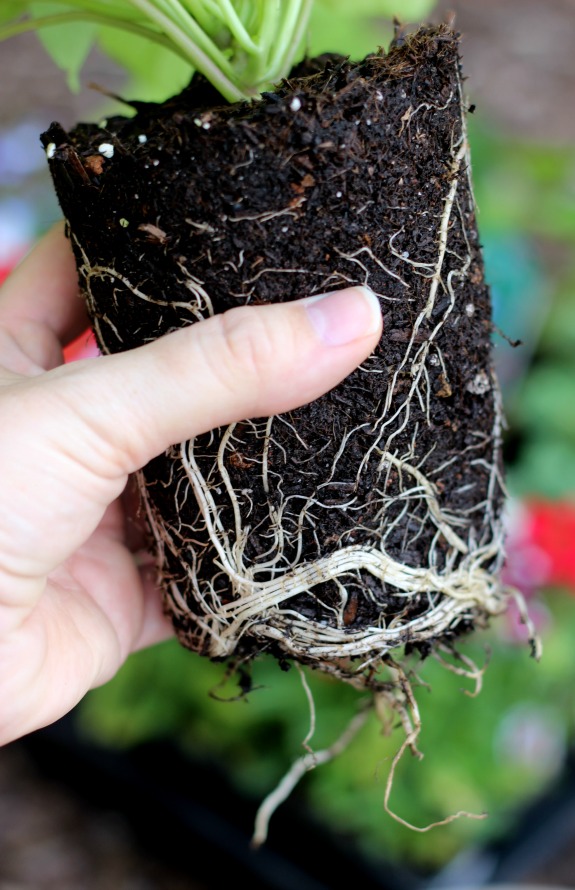 I start out by breaking up the root membrane on each plant, then begin arranging them in my pot.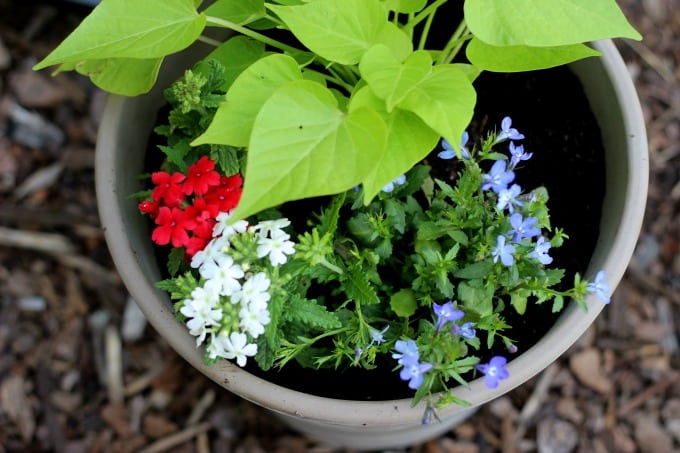 Alternating between red, white, and blue flowers with pops of greenery.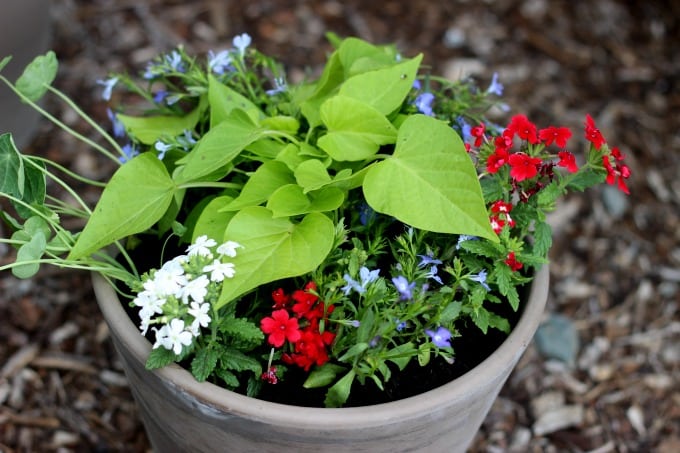 I added a few nasturtiums to trail along the edges and then gave them each a good watering!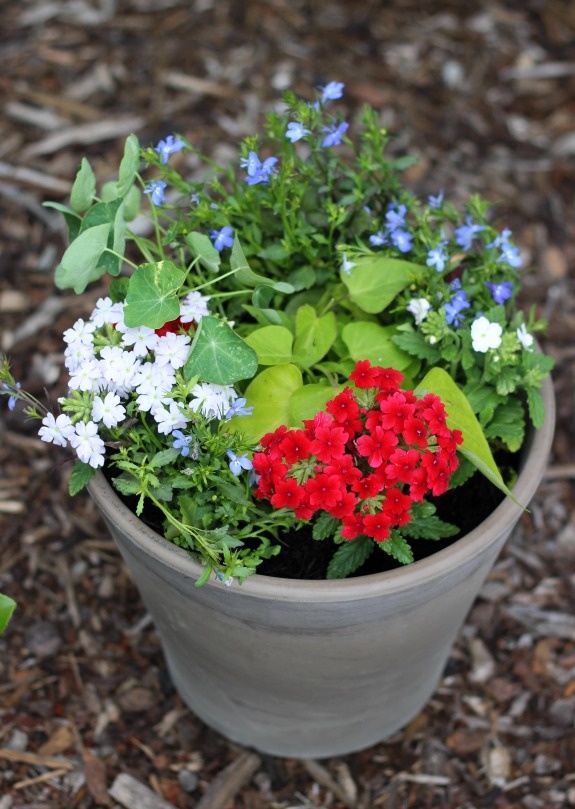 What patriotic colored flowers would you?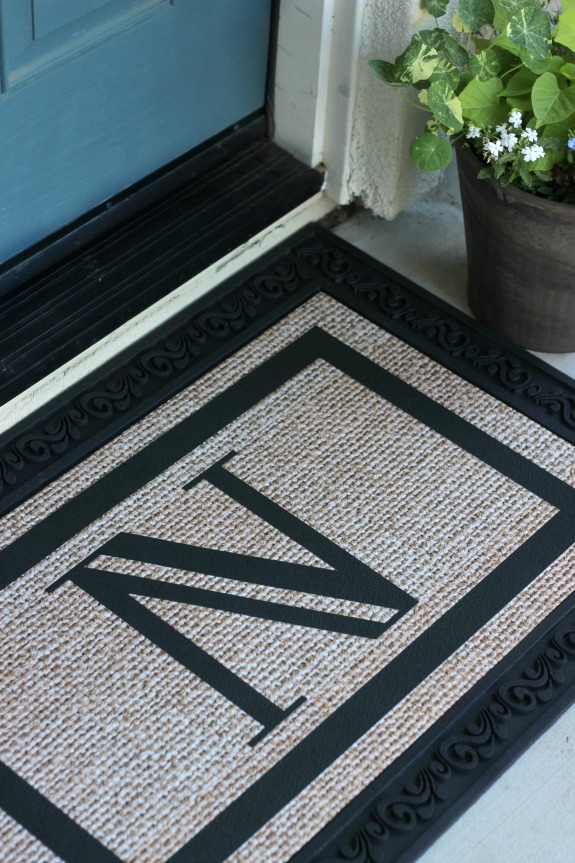 I mentioned previously that I recently updated our welcome mat! I actually customized this online and had it shipped to me. With
Flagology
there is no end to the creativity that you can add to your curb appeal. They specialize in welcome mats, specialty flags, garden flags and more!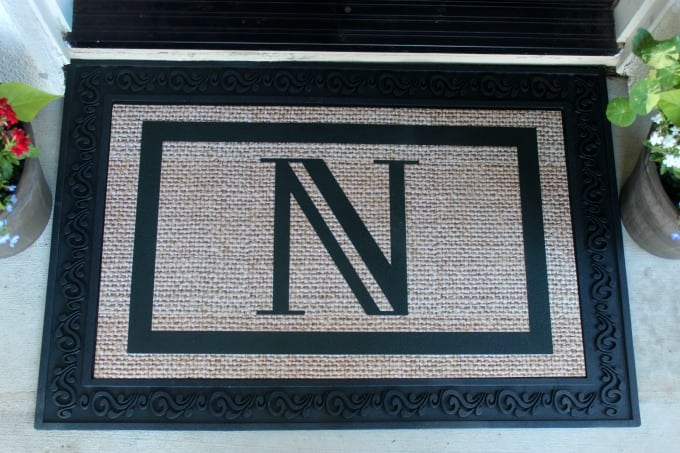 You are free to add your own text or photos to every project making it a one of a kind piece.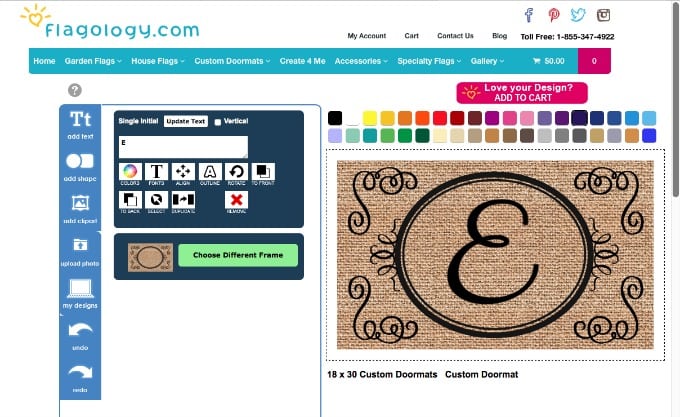 I found the site to be extremely user-friendly and my mat arrived just a few days after ordering it!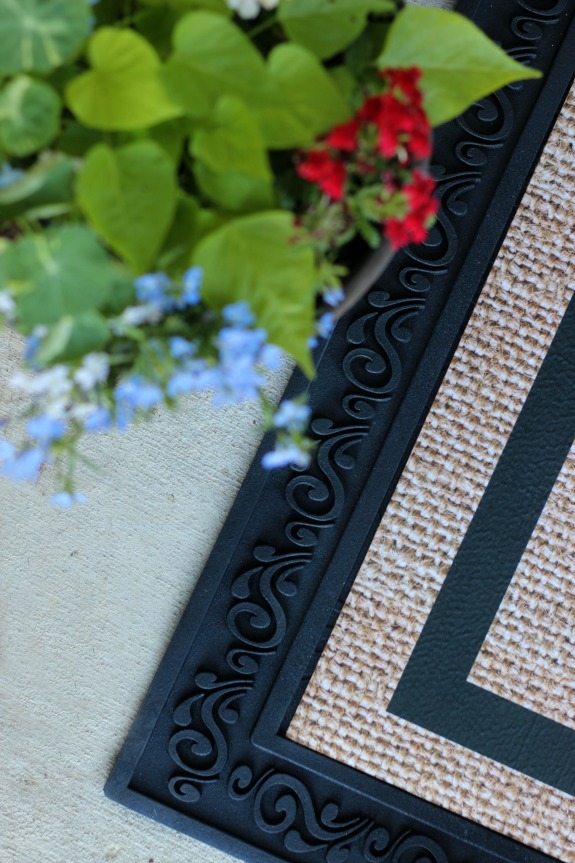 I ordered a tray for my mat to add stability and balance to the porch scene. You can swap out your customized welcome mats for each season and use the same tray to hold them.
Flagology would like to give one of you a customized welcome mat for your front porch too! Entering is easy using the widget below. The only hard part is deciding which photo or design you want to use in your project! You can also save 15% off of your purchase by using the code: Gluesticks15  (does not include Create4Me or Accessories.)
Win a Custom Doormat with Flagology!

This post was sponsored by Flagology. Opinions are my own.