These black and white peppermint brownies combine a sugar cookie, brownie,two types of chocolate, and M&Ms White Chocolate Peppermint Candies. Absolutely beautiful and perfect to give to friends this holiday season!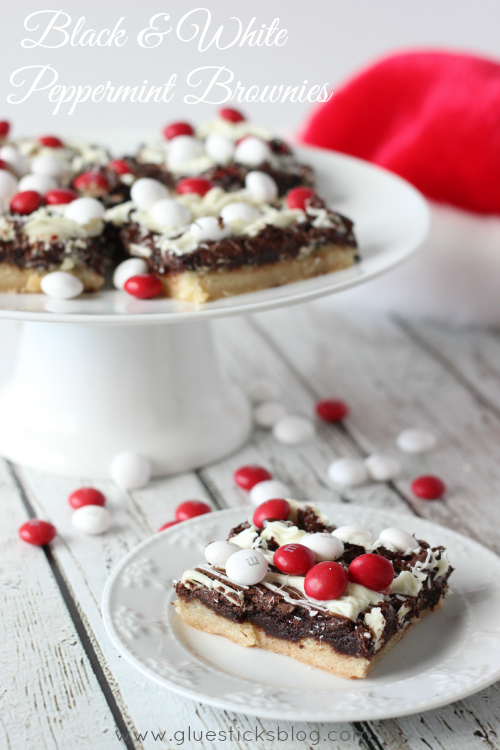 Holiday baking season is just about here! I love pulling out my tried and true recipes and adding a couple of new ones each year. These peppermint brownies are super delicious! They are so beautiful and easy to make! You can use regular M&M candies if you'd like, but the peppermint ones called to me!
I found the recipe on the back of my Glad Holiday storage containers! Each storage container package comes with a holiday recipe and bakes just enough to fit perfectly into the containers.
M&Ms Black and White Peppermint Brownies
Recipe reprinted by permission of Mars.
Sugar cookie mix
Brownie mix
1 cup semi-sweet chocolate chips
1/4 tsp. mint extract
1 cup white chocolate chips
1/2 cup Holiday sprinkles
1 package M&M'S® White Chocolate Peppermint candies—exclusively at Target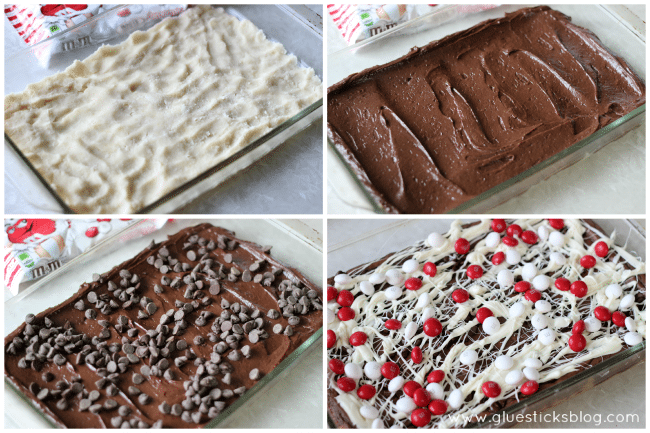 Preheat oven to 350 degrees.
Prepare sugar cookie mix according to package directions and press into bottom of 9×13 inch pan.
Prepare brownie mix according to package directions and add mint extract. Pour over sugar cookie layer. Sprinkle with chocolate chips.
Bake at 350 degrees for 25-30 minutes. Cool.
Melt white chocolate chips per package directions.
Drizzle white chocolate over bar cookies.
Sprinkle with sprinkles and Holiday M&M'S® candies.
Allow drizzle to harden. Slice brownies and serve.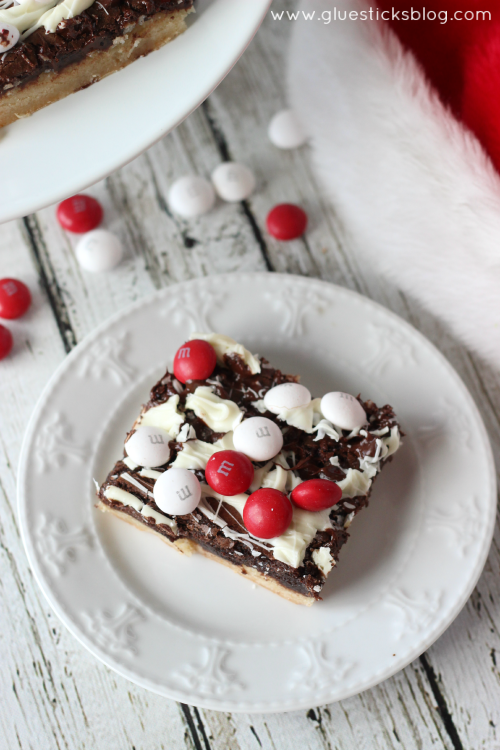 Beautiful, right?!?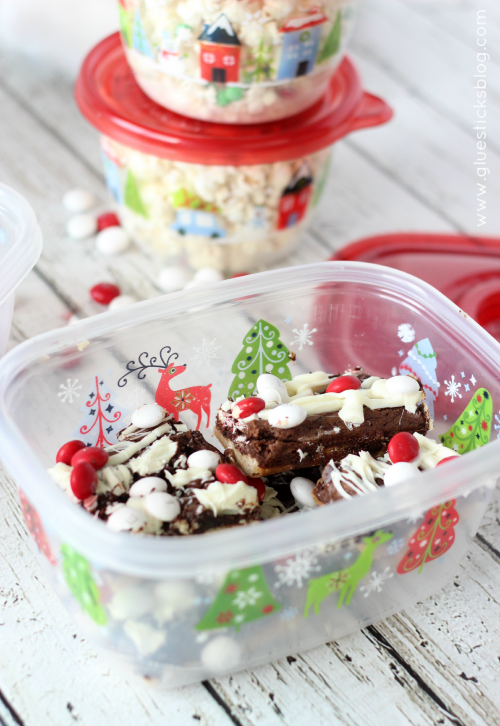 Store in a perfectly sized GLAD® storage container for up to 7 days.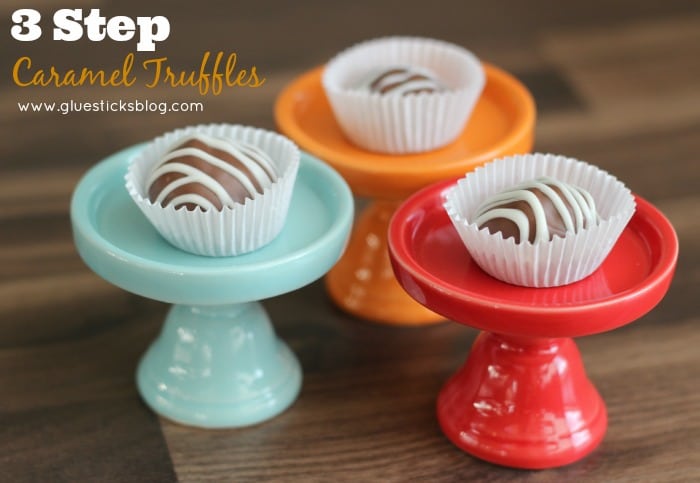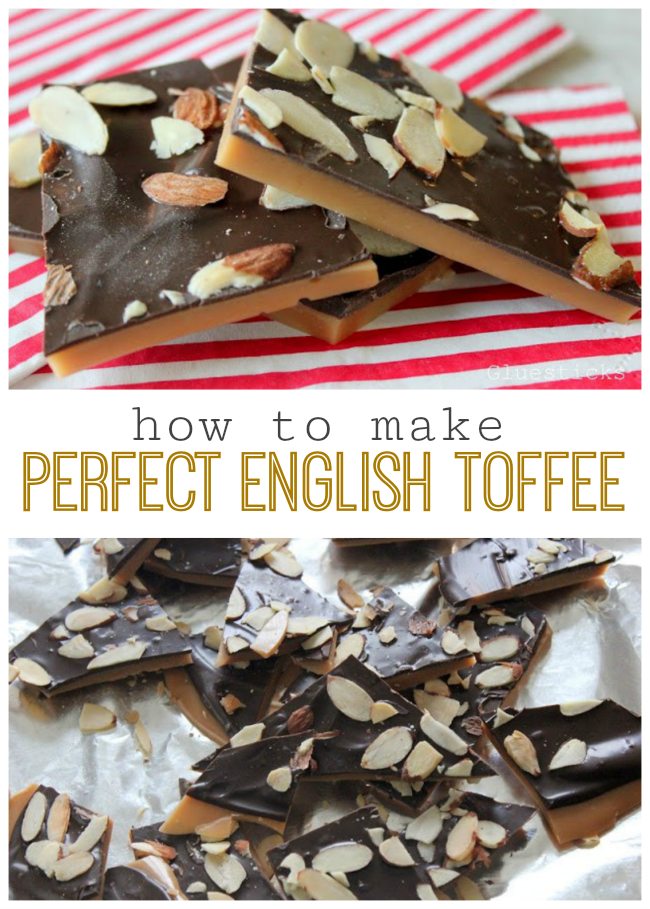 Tips and Tricks for Making Perfect English Toffee
If you've ever felt intimidated by candy making, give this English toffee recipe a try. Our recipe will help you get it right the first time with step by step instructions and photographs.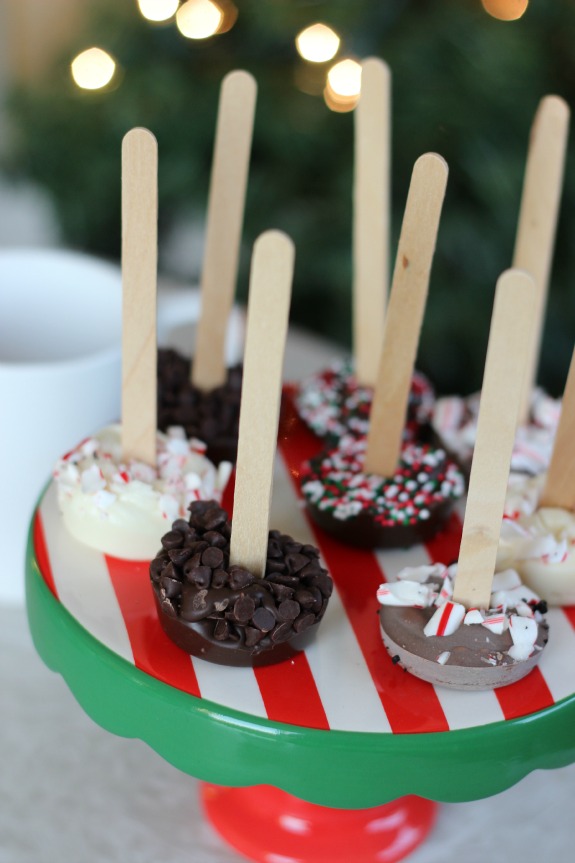 Make a batch of hot chocolate sticks to keep on hand this winter! Simply melt in a cup of warm milk for a delicious and rich treat! Fun to make and easy to customize!