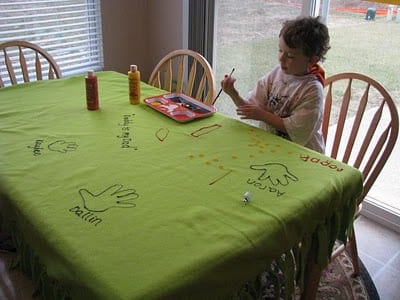 Derrick has been banned from my craft blog for the next week 🙂 We don't want him to see his present from the kids! Aaron had SO MUCH FUN doing this project. He really got into it. It is his gift to Daddy, but we had Dallin and Kaylee contribute their handprints and quotes to it too
.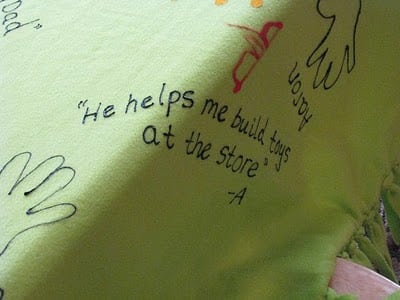 I bought 3 yards of fleece from Joann's (Aaron chose the bright color) and fringed the sides as you would for a no-sew fleece blanket. Then I traced the kids hands and wrote quotes from them about Daddy all over the blanket with puff paint.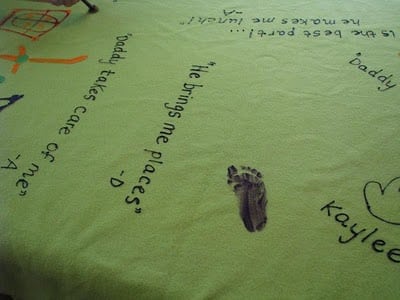 Aaron used acrylic paint to make pictures of family members, a Christmas tree, and other designs and patterns. He told me "When you are an artist, you get messy. I am an artist, so I get messy". Yes, he really is an artist, and a very talented one too.Once the acrylic paint dries, it will be permanent and stand up well in the washing machine.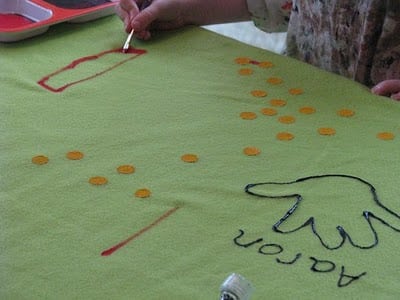 We hope Daddy likes snuggling up with his new blanket to watch movies!