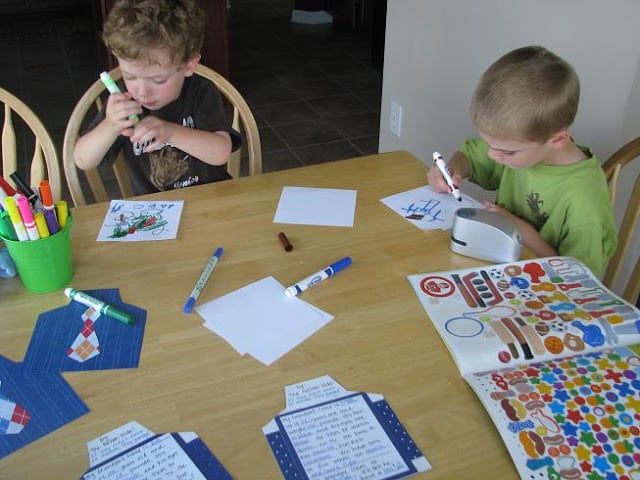 The boys worked on their Father's Day cards yesterday. When I was little, my mom helped my sister and I made these cute little shirt/tie cards. Inside, we filled in the blanks as to what we knew about our Dad. I pulled out my card yesterday to use as a pattern for cards for Grandpas this year. It was hilarious to read. I think it said something to the effect of "My Dad is 31 years old and weighs 16 pounds". 😉 I thought it would be fun for my dad to get another card like that from his
grand kids
, 22 years later!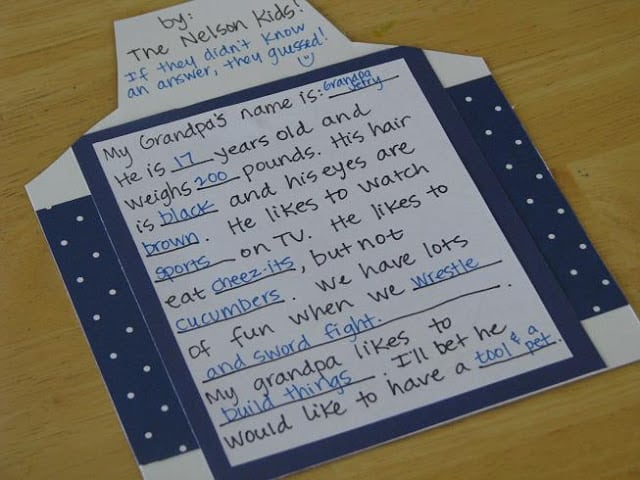 This one is for Grandpa Jerry (Grandpa Nelson). He is 17 years old, according to
Dallin
. If they didn't know an answer, I had them think of one they thought would fit best.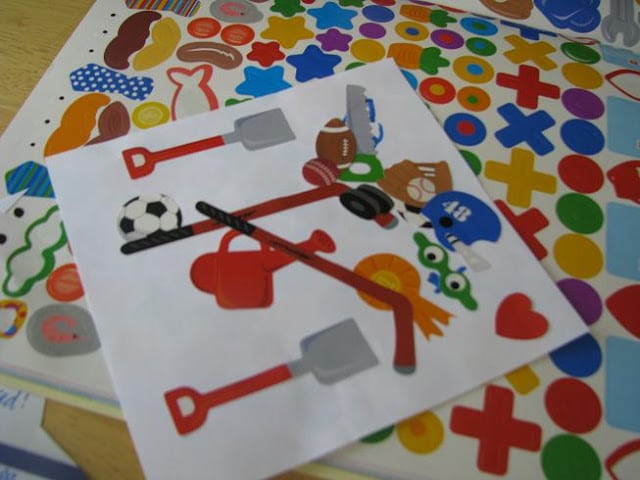 They each made a picture to add inside the card, lots of stickers were involved with Aaron's masterpieces. Then I stapled it all together like a little book.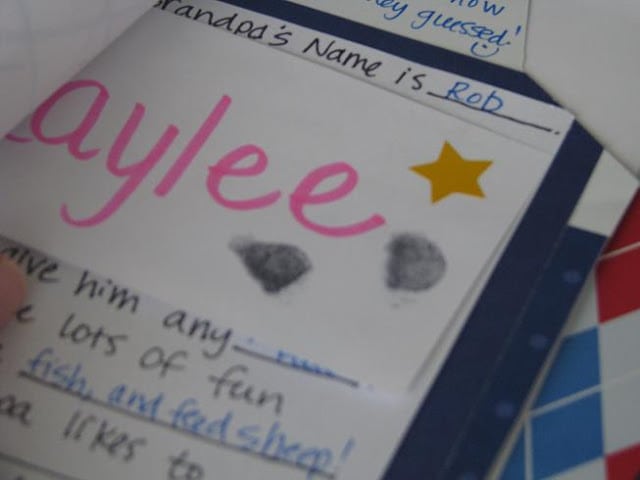 Kaylee's thumbprint contribution.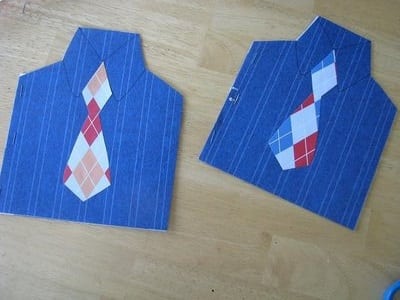 The finished product!
We made some little things for the Daddy of our home as well, but he checks the blog… so we can't post those 🙂
To make your own, just draw this shape on a piece of folded paper. There you go, a pattern!