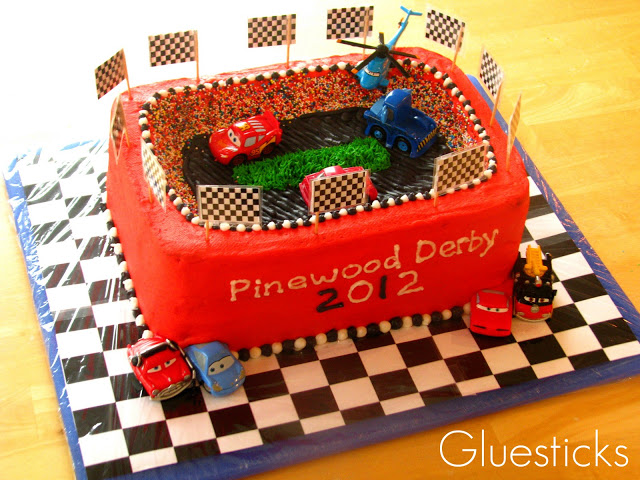 Has your little scout had his Pinewood Derby yet? I think most packs do them in January.
I made this fun cake to bring and it was a hit! Just 3 stacked cakes with the top layer cut at an oval angle. I frosted it and added sprinkles for the "crowd". I did a google search for checkered paper and just printed it out online and taped it together for the base. The same with the little flags. I printed them off from online, laminated them, and taped then to tooth picks. I raided the boys' toys and found the little cars. Pretty simple!
Derrick is the cubmaster for our pack so I get to help him plan some of the pack meetings. It is fun working with him, we make a great team…10 years 🙂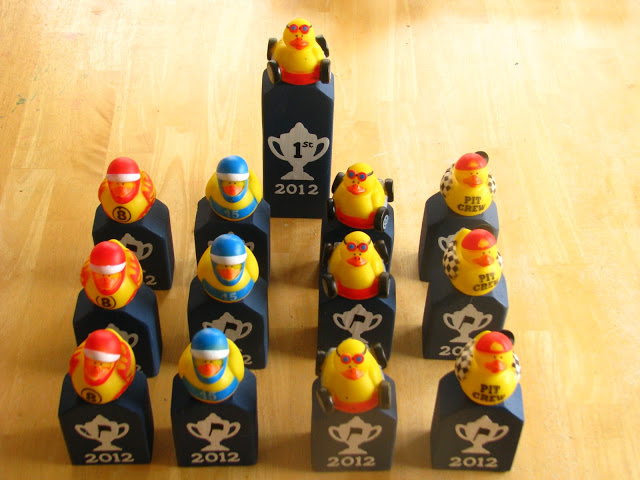 Here are the trophies that we made for the boys this year. I think they turned out so fun! Derrick cut up a 2×4, painted and painted each block blue.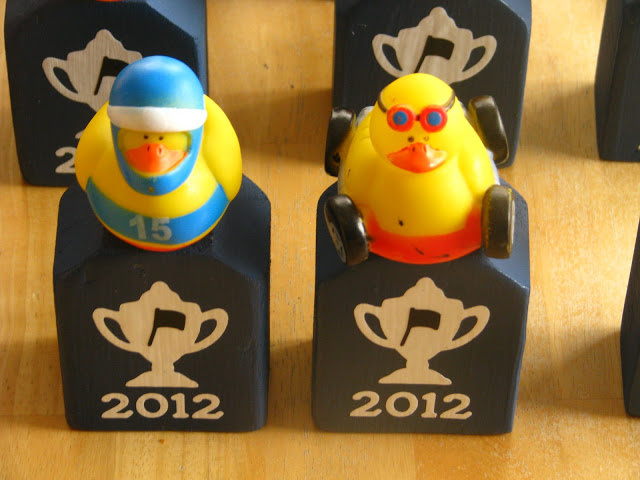 I added the vinyl, and then he added a little rubber duck to each one. To attach the rubber duck (from Oriental Trading) he attached a screw to each block and popped it into the bottom of the duck. We origionally tried hot glue, but it wouldn't stick to the rubber.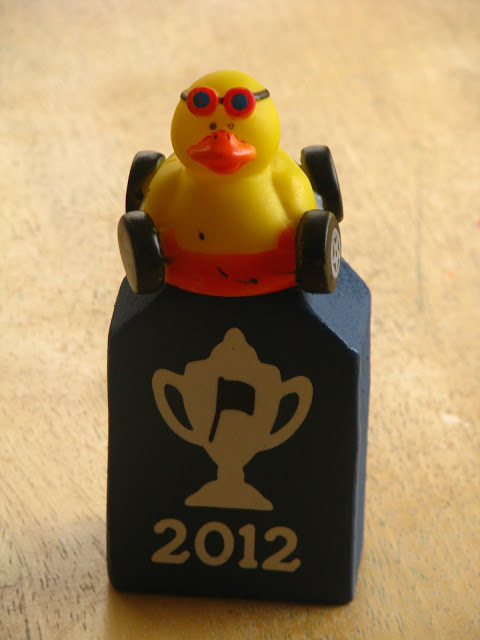 Simple and very inexpensive.
Derrick and the boys have been working on their cars together for the past week. I am so proud of the boys. They worked hard and really learned a lot. Aaron woke up early one morning and taped a little lego figure to the top of his car. It added the perfect touch 🙂
They both did great at the derby and had a fun time racing with their friends.
***More Ideas from Last Year***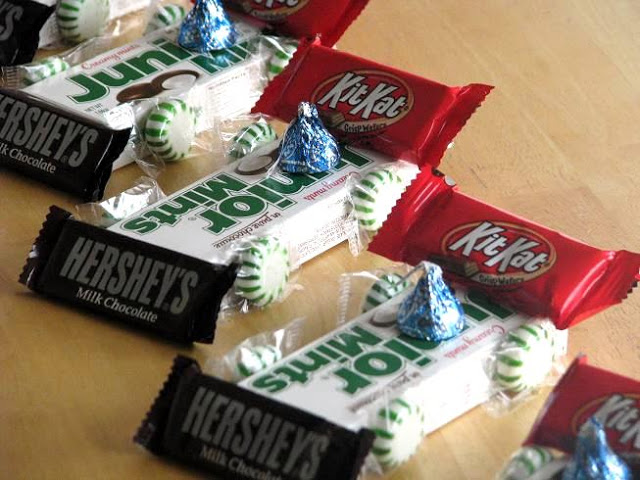 Last year we made these
fun cars
to hand out as trophies.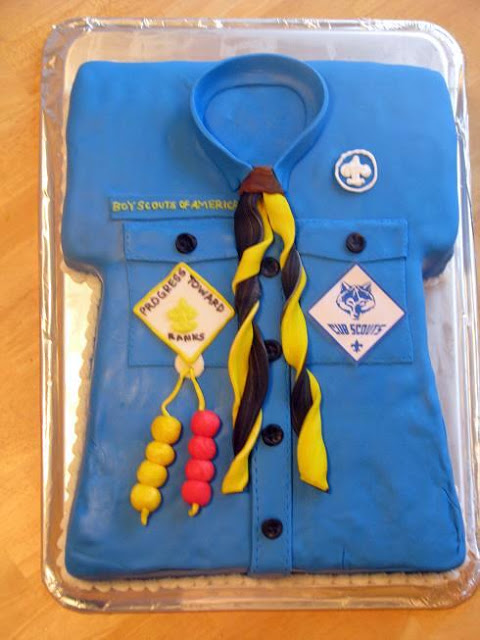 For the Blue and Gold Banquet each boy brought a cake. I thought it would be fun to make one too. I loved how it turned out, but don't think that I will make one so detailed this year. I made that last year while being plagued heavily with MORNING SICKNESS. Ugg….that was a horrible night, but now we have sweet Ruby so it was all worth it!