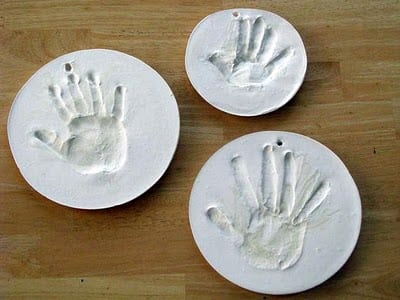 We had some plaster of paris in our craft closet that had been in there for YEARS. So I thought we'd finally do something with it. I mixed it up and poured it into some small frying pans. I let it sit 5 minutes so that it could begin to set up. Then I sprayed the kid's hands with non stick spray and dipped them into the plaster. I also added a hole with a straw so that we could hang them.
24 hours later they were ready to paint!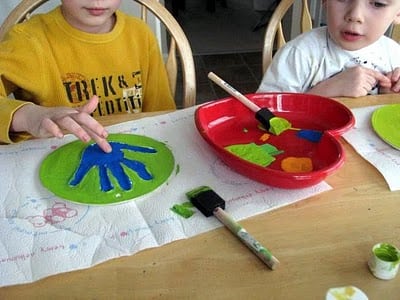 We used acrylic paint. The kids had fun customizing their plates.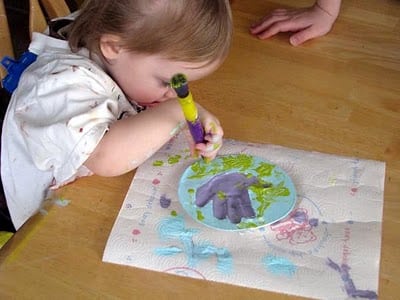 Kaylee had a little help with the blue paint, but did the green accents all by herself 🙂 We let them dry, then I added a coat of mod podge on the front and the back to seal it and make it smooth.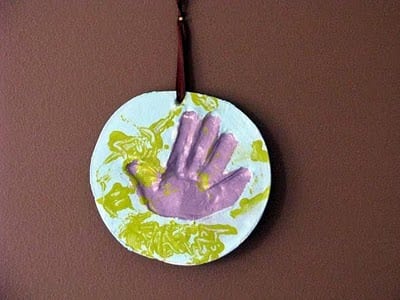 Here they are! They've been done for 4 days and the kids keep asking when we are going to hang them up!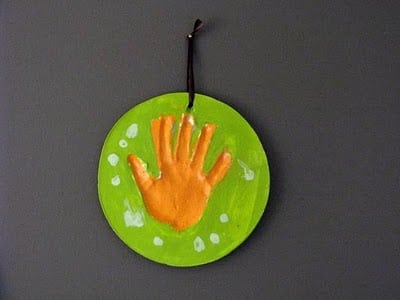 When the basement is done, these will be the first things we put up! Perfect for the toy room. And perfect as keepsakes of their little hands for us to have forever!