Cute and quirky triangle Christmas tree cookies that are super easy to decorate using this method!
Ready for a cute and easy technique for decorating sugar cookies this year? Don't be intimidated by the bag of frosting in the photo. Piping the frosting onto these cute Christmas tree cookies is actually faster than spreading it with a butter knife! I'm not a professional cake or cookie decorator. My skills aren't even intermediate or advanced, but I think cookies piped like these are adorable!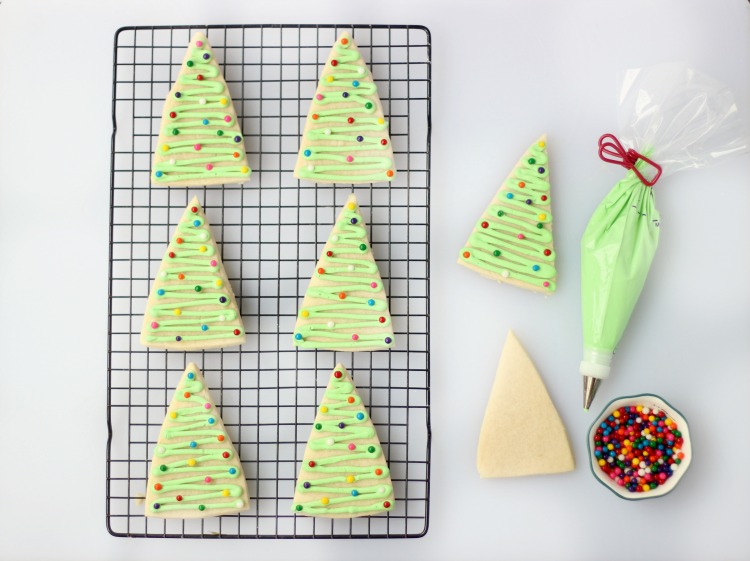 My friend, Tonya, decorates her Christmas sugar cookies like this. She actually pipes the lines super close so that they are touching and you don't see any cookie underneath. Then she adds silver and gold edible pearls.
Triangle Christmas Tree Cookies
Step 1: Make a batch of triangle sugar cookies using your favorite sugar cookie recipe. (Here's mine. It's a good one and one of the most visited posts here!)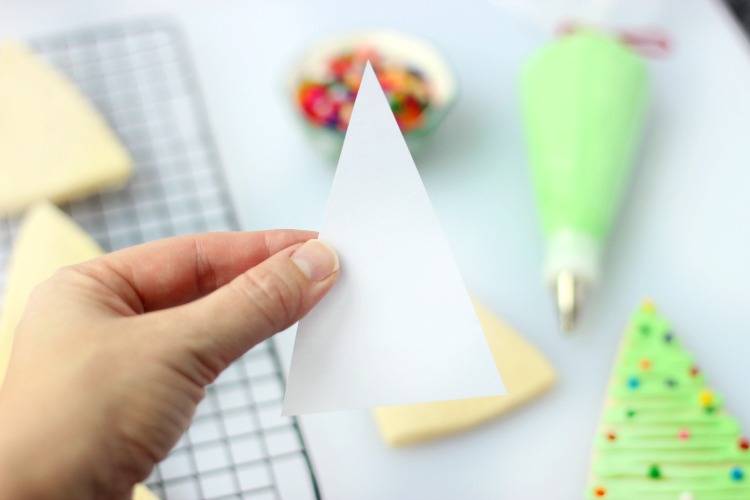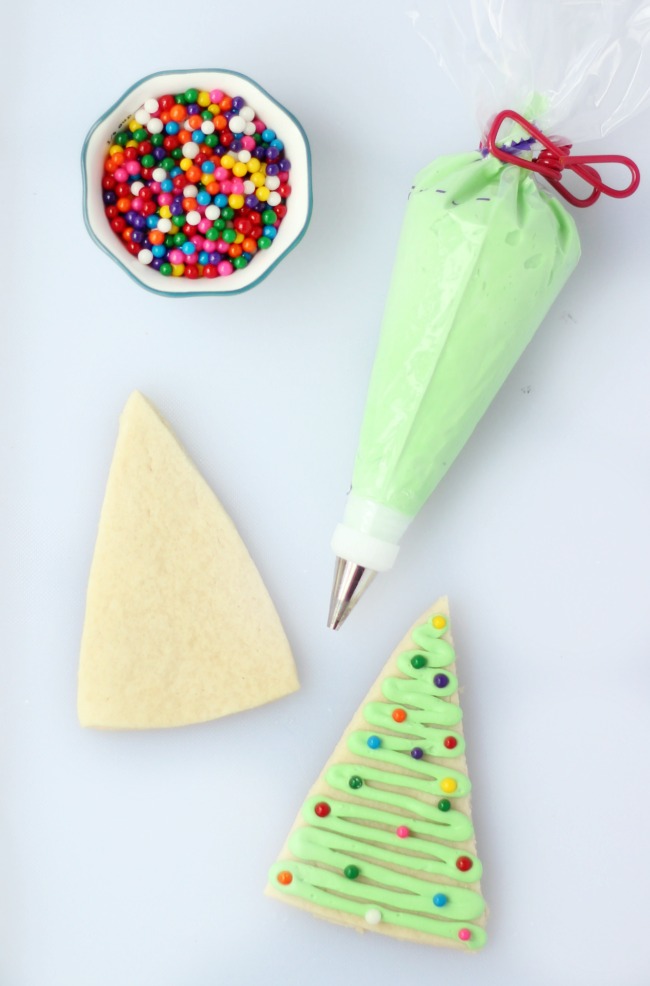 I just used a piece of white paper and a knife to quickly cut out the triangles. I liked the look of the triangles vs. using a Christmas tree cookie cutter.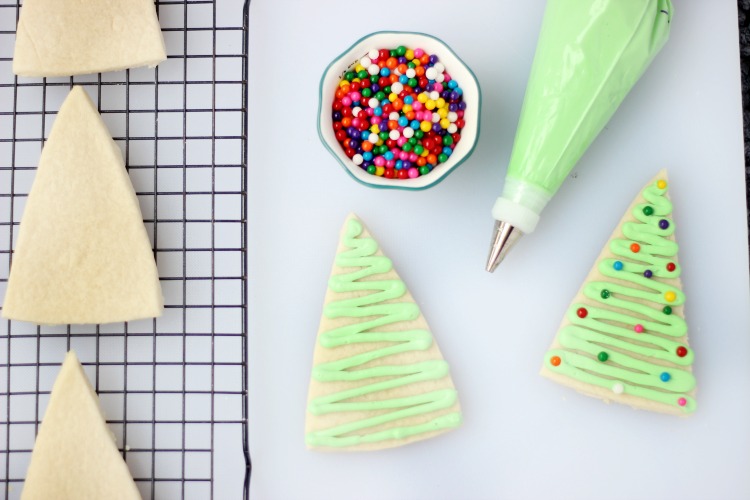 Step 2: Pipe frosting back and forth across each cookie.
The recipe above also has an icing recipe, but this one is good too! You can use royal icing if you'd like, but since royal icing dries, the little zig-zags could crumble and fall off since they are so skinny. I prefer a softer icing for these.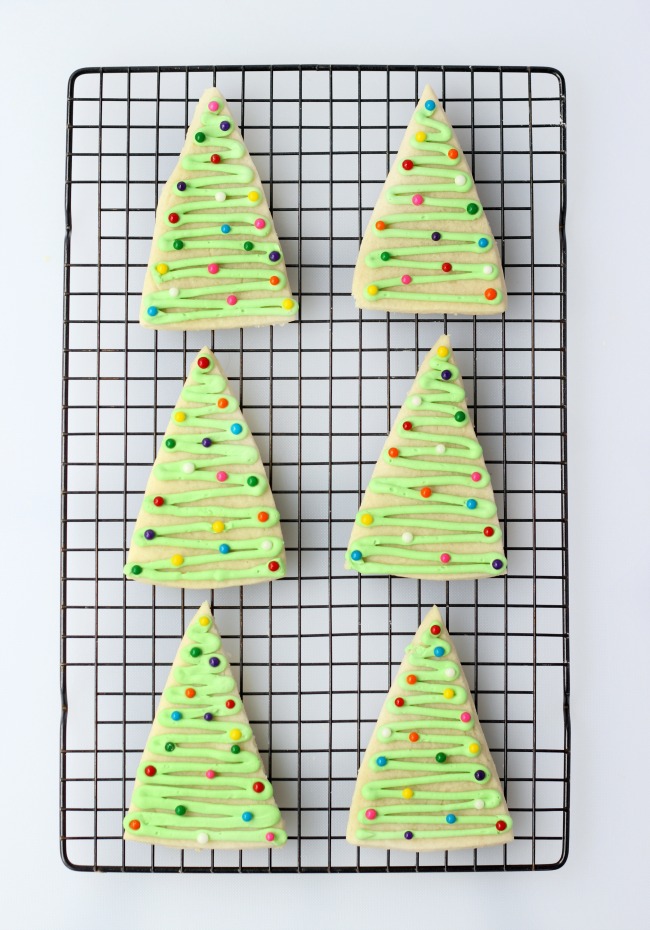 Step 3: Add colorful sprinkles for ornaments and lights.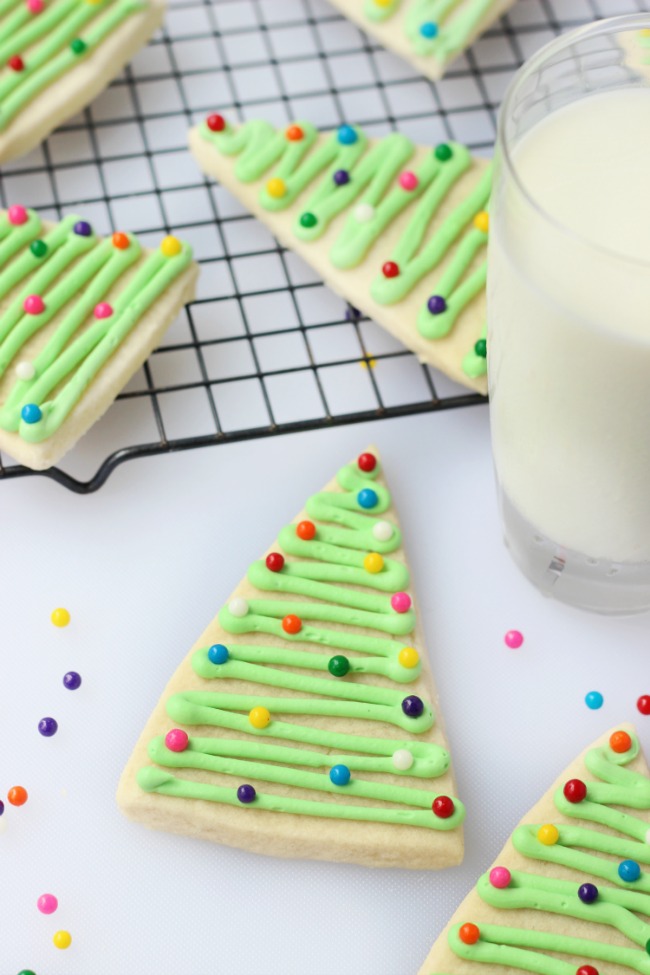 You might also like…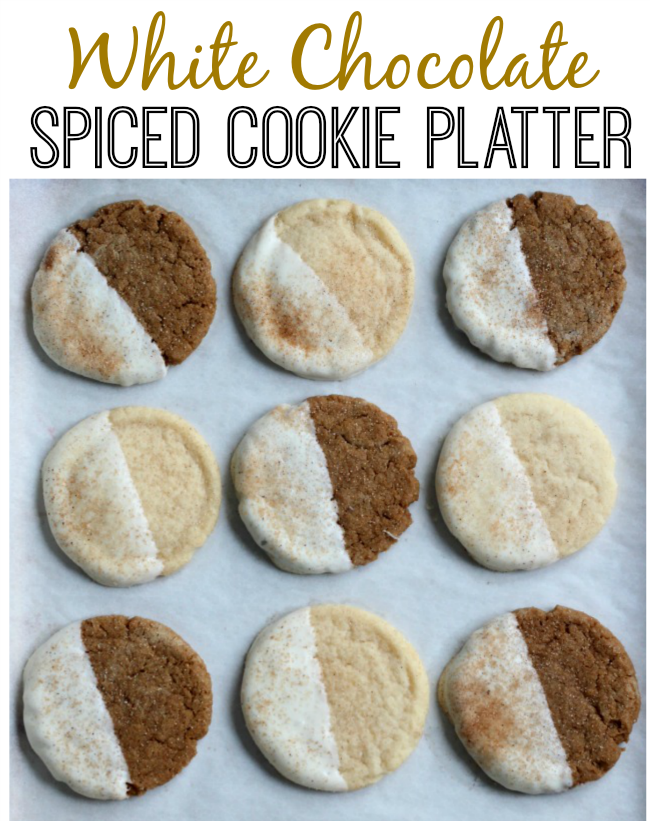 Whitechocolate Snickerdoodles and ginger snaps, and sprinkled with cinnamon and sugar. The perfect spiced cookie platter for the holidays!
These quick and easy gingerbread cookie boxes are made out of COOKIES! Fill with small candies and close with the cookie lid for a fun holiday favor.
Triple Chocolate Peppermint Cookies
Chocolate peppermint cookies: chocolate cookies with chocolate chunks, white chocolate, and peppermint. The perfect combination for the perfect holiday cookie.