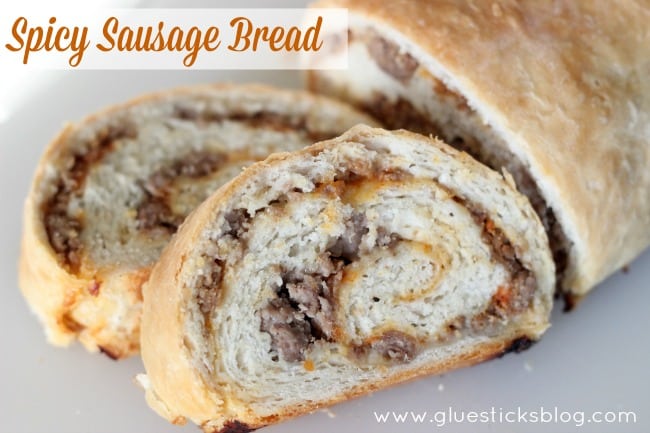 Today I'm sharing one of my husband's favorite breads. One that he actually requests. This is kind of a big thing because he is a pretty laid back and doesn't usually doesn't really care what I make. He eats it all. Our spicy sausage bread is a twist on one that our friends in Ohio used to make for us. They shared their technique and we've been making it ever since. This spicy sausage bread is great for breakfast or an appetizer. I've made it for Christmas morning the past couple of years (per Derrick's request) and a nice twist on a traditional sweet roll.
Spicy Sausage Bread
gluesticksblog.com
1 batch Pizza Dough (<— our favorite recipe)
1 lb. sausage (mild, sage, spicy, it comes in many flavors)*
2T. butter
3/4 c. shredded mozzarella cheese
Sriracha Sauce, to taste
1 T. butter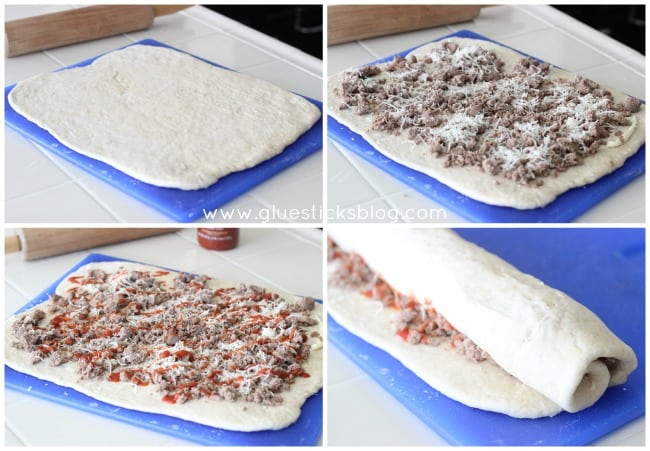 Make your dough according to the instructions in the link. This is our favorite pizza dough and I use it as a base for many recipes.
While dough is raising, brown your sausage in a skillet on med-high heat. Drain fat.
Roll your dough out to a 14″x16″ rectangle. Spread 2 T. butter evenly across dough.
Spoon sausage across dough.
Sprinkle with cheese.
Drizzle Texas Pete CHA! to taste.
Roll dough up, tightly, and seal edges and seam by pinching dough together.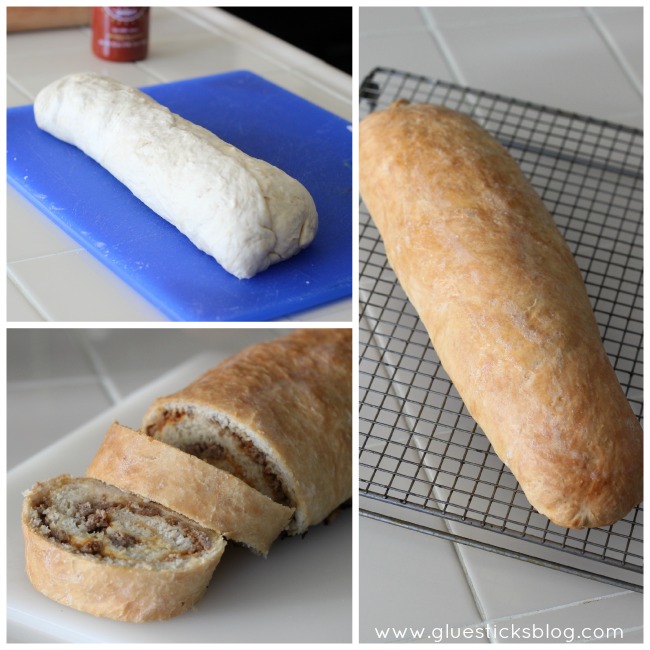 Place loaf (seam-side DOWN) on a lightly greased baking sheet. Let raise 25 minutes.
Bake at 400 degrees for 30-35 minutes or until golden brown.
Spread 1 T. butter across hot loaf.
Let cool 15 minutes before cutting into 1″ slices. Serve warm.
*I buy my sausage in the refrigerated meat section. It comes in a variety of flavors and is packaged in a tube. I used a turkey sausage for this batch.
Here are some of my other favorite bread recipes…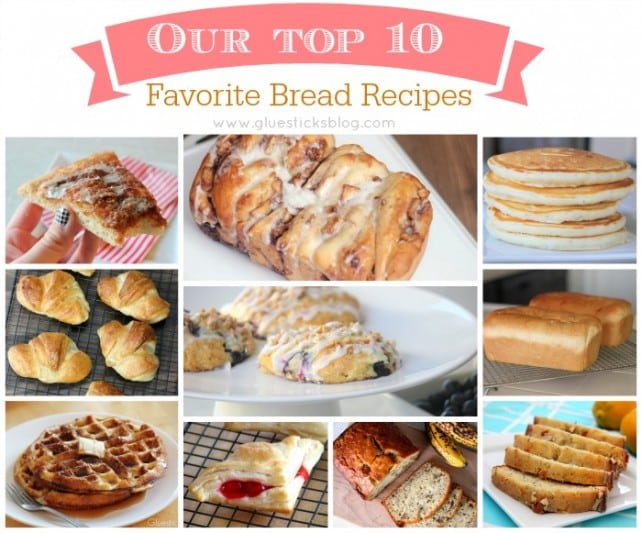 This is a Sponsored post written by me on behalf of CHA! by Texas Pete. All opinions are 100% mine.