Think outside the PB&J with these creative sandwich-free lunch ideas for kids, like Mexican Layer Dip, turkey roll ups, quesadillas, hummus and more. This post has been sponsored by Kleenex®, Horizon Organic, and NABISCO. All thoughts and opinions are my own.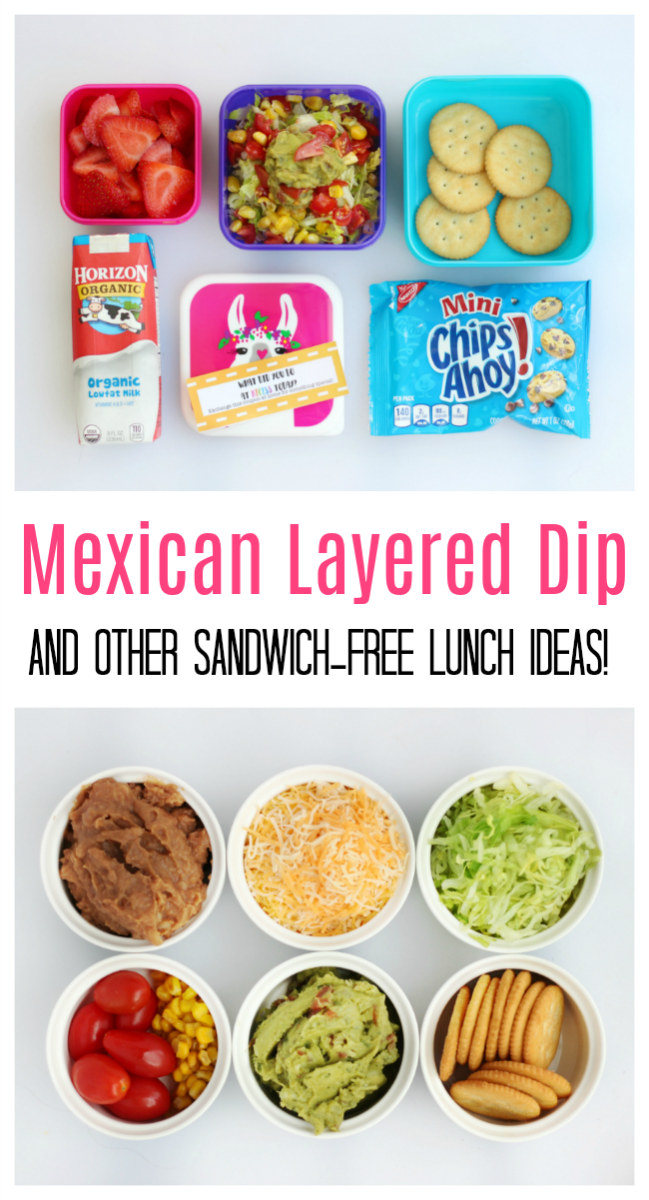 I remember being a bundle of nerves on the first day of school. A new teacher, a new lunch table to sit at, and a new area of the playground to use. It seems silly thinking about it now, but those worries are 100% justified for a child. Little things like a new binder, a fresh pencil pouch, or a fun lunch gives kids something to look forward to on the first day of school.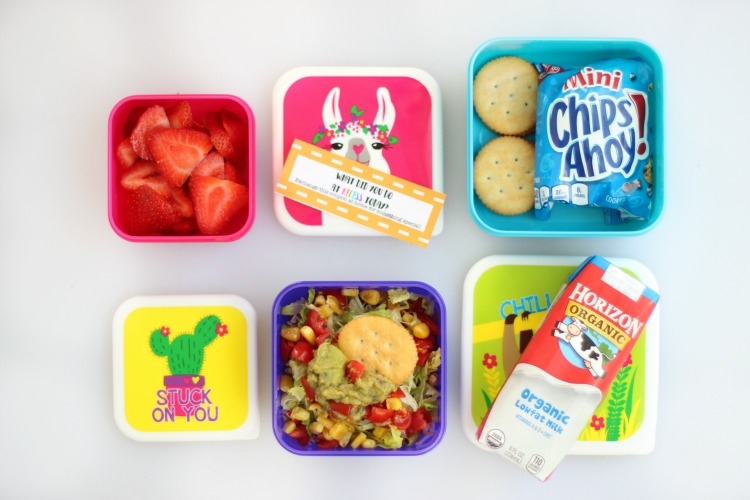 My kiddos love picking out fun items for their lunch! After a schedule-free summer and non-traditional lunches (think: leftovers from the night before, haha!), they are excited to have some fun items like individual packages of crackers and snacks again!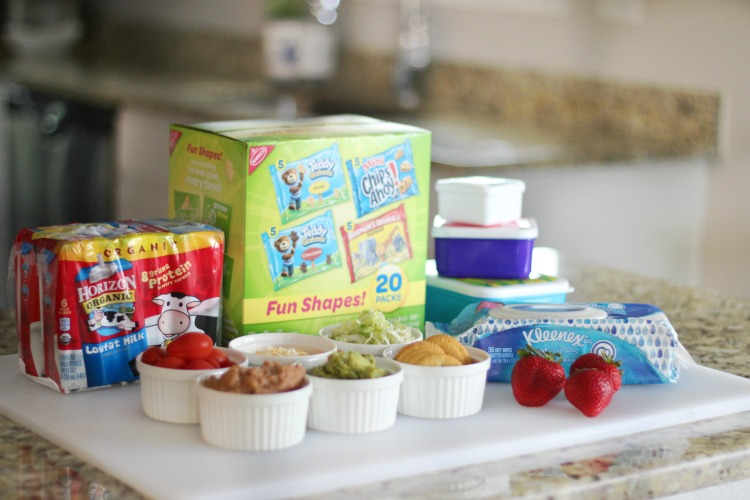 My local Target has an awesome grocery and produce section. I found everything that I needed, including the cute lunchbox containers, for this fun lunch. And their prices are very competitive!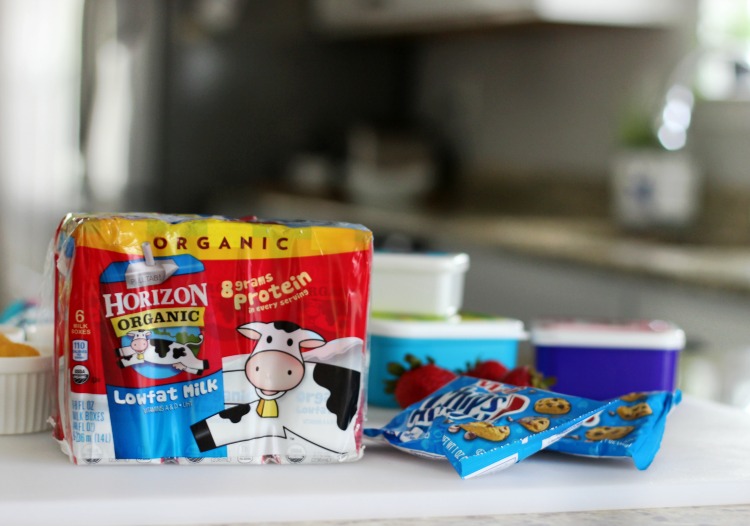 I know it's easy to get distracted by all of the cute stuff in the Dollar Spot, but I challenge you to stop by the grocery section the next time you are at Target and check out all of the great lunchbox ingredients that they carry! Plus you can save up to 10% on select snacks and essentials in the Target app with Cartwheel through 9/2!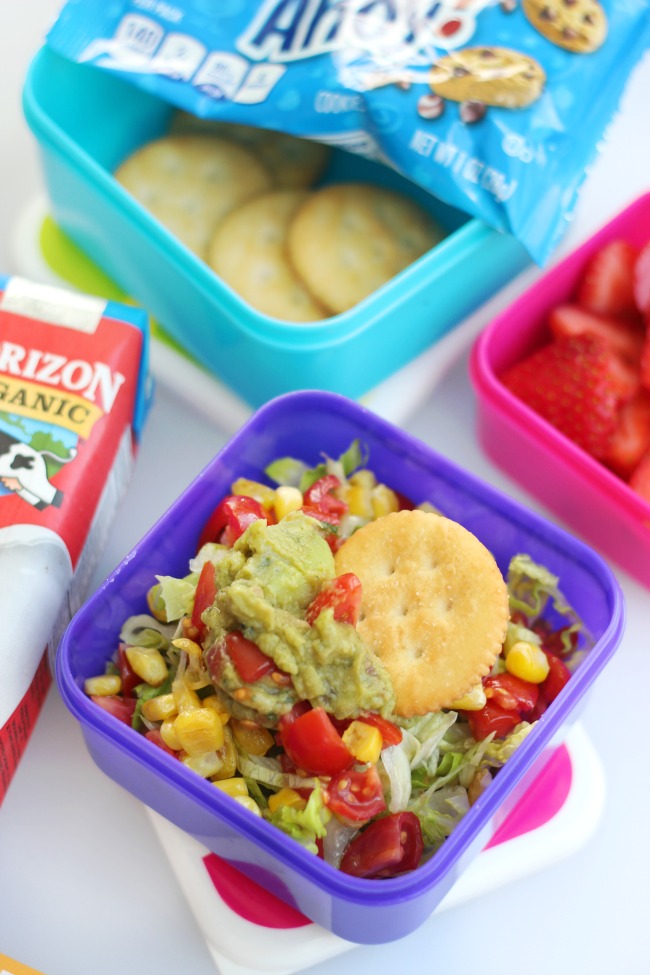 My kids get tired of having sandwiches every day, so it's fun to switch things up with things like muffins, cheese and crackers, "sushi" sandwich roll-ups, or this yummy Mexican Layered Dip. This dip is easy to make for multiple lunches. Just set it up assembly line style! I included sliced strawberries, a box of Horizon low fat milk, and a Mini CHIPS AHOY! Cookies multipack bag that came in a variety box. They are just the right size for kids. Scroll to the end of the post for 6 more creative sandwich-free lunch ideas for kids!
Sandwich Free Lunch Ideas for Kids: Mexican Layered Dip
Ingredients:
1/4 c. refried beans
2 T. guacamole
3 T. chopped tomatoes
3T. grilled corn
2 T. shredded lettuce
2 T. shredded cheese
5 RITZ crackers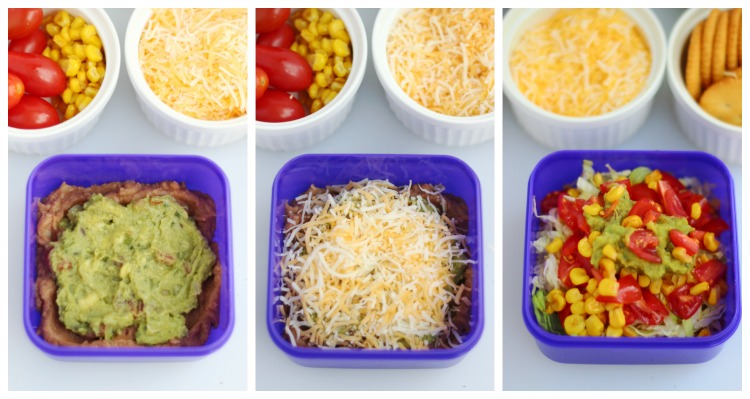 Instructions:
Spread refried beans in a small lunch container.
Spread guacamole over refried beans.
Sprinkle with cheese.
Add lettuce, tomatoes and corn.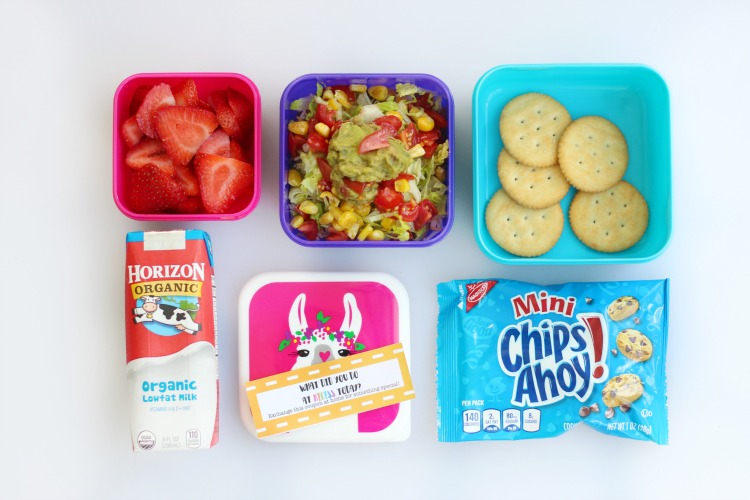 Serve with RITZ crackers, 1/2 c. sliced strawberries, Mini CHIPS AHOY!® Cookies and Horizon® Organic Single Serve Low Fat Milk Boxes.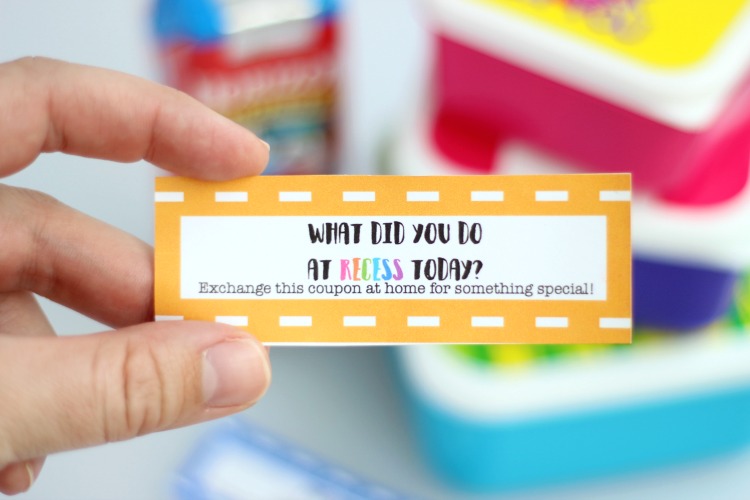 I've been tucking in little lunch box notes into my kids' lunches ever since my oldest was in kindergarten. It's hard to believe that he is a sophomore now! My mom left notes for me and I always loved that tradition. These lunch box coupons are so fun! It gives the kids something to think about, a simple little task to report on when they get off the bus.
Click here to print off a sheet of lunch coupons!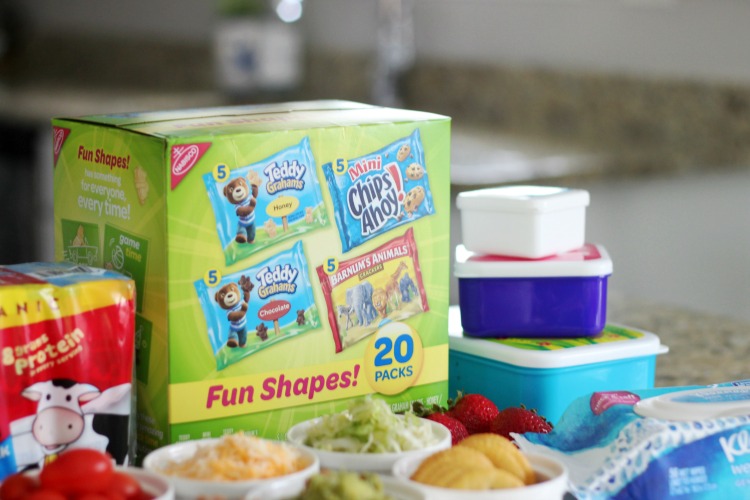 And what is the "something special" that they can exchange the coupon for? Nothing fancy. Usually a high-five, hug, or fun after-school snack.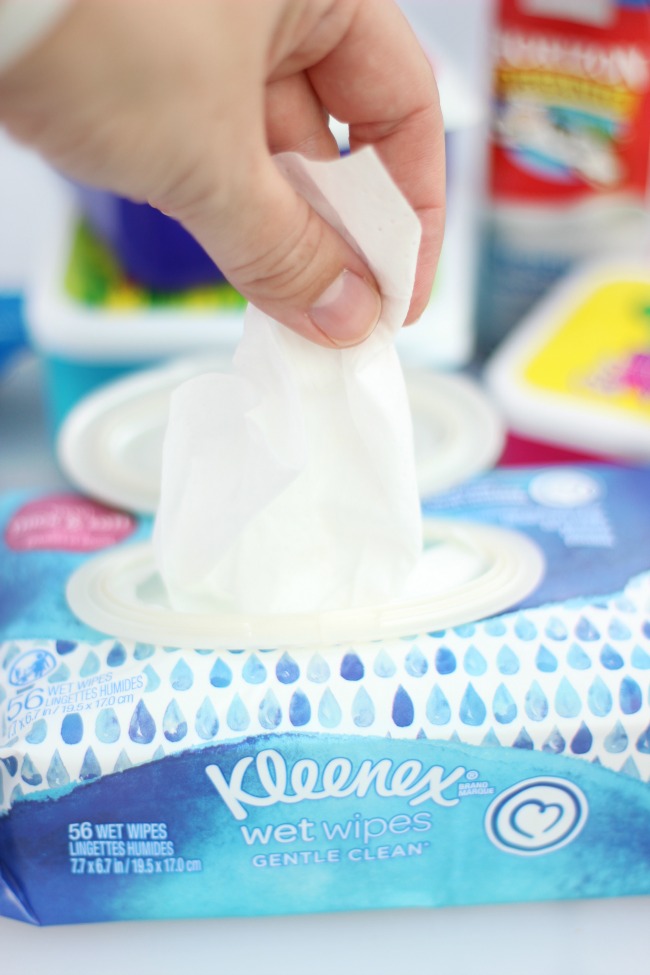 Some of my kids have lunch recess first, then head to the cafeteria to eat. I know they aren't washing their hands before they eat, so tucking a Kleenex® Wet Wipe into their lunch is a great way to tidy up those hands and wipe off any stickiness after lunch! They are gentle enough to use on their hands and face, both at home and at school.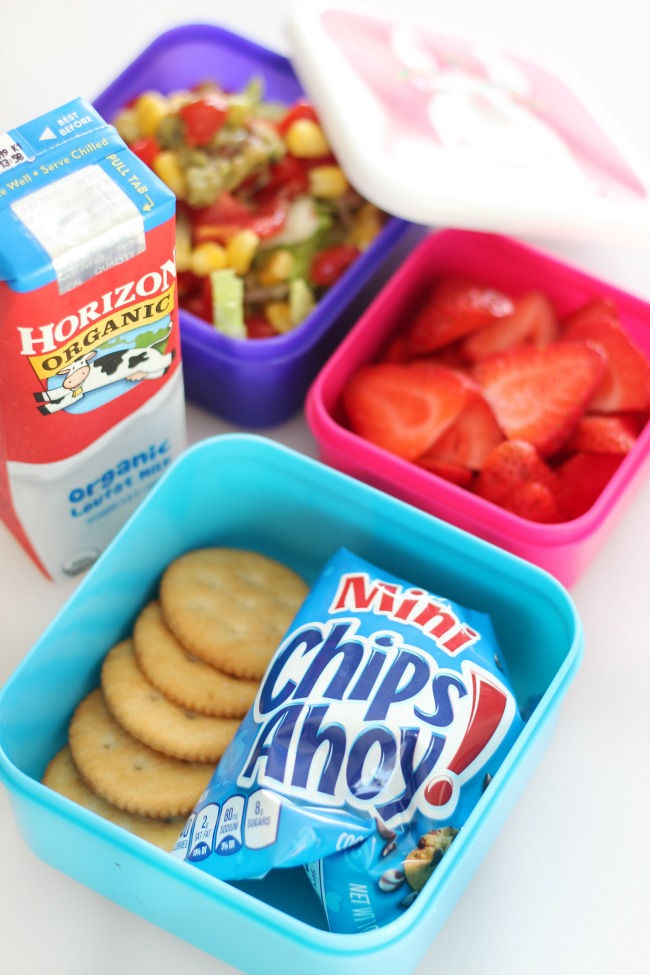 Sandwich-Free Lunch Ideas for Kids
cobb salad with mini bottle of ranch dressing.
muffins
ritz crackers with slices of cheese and turkey.
pasta salad
turkey and cheese roll ups
hummus and pita
quesadillas
food on sticks (pepperoni, cheese and olives on a toothpick)
Want even MORE lunch packing ideas this back to school season? Check out www.backtolunch.com! So many cute and yummy ideas!