"Sushi" sandwich rolls ups are a quick and easy recipe for kids! A great intro to cutting skills and flavor combinations.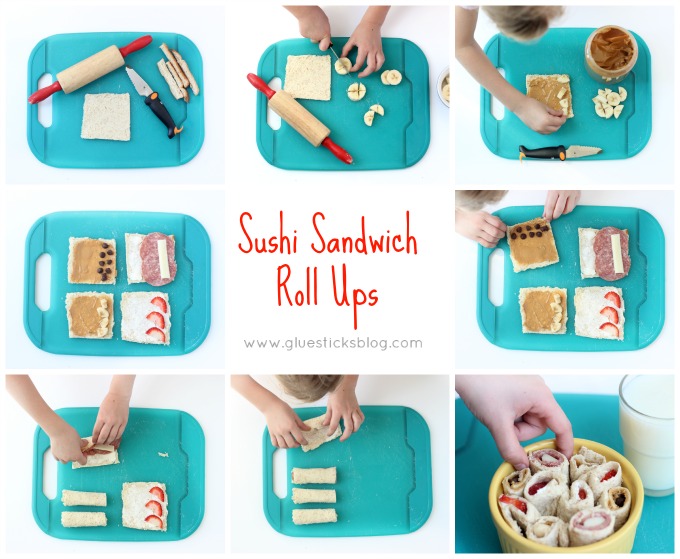 Do your kids walk in the door absolutely starving after school? Mine do! They always greet me then ask if they can have a snack and I don't blame them! Usually I'll direct them towards some sort of snack in the pantry. Other times I'll let them get creative and make their own snack. This is one of my girls' favorite things to do. They LOVE helping in the kitchen and these sushi sandwich rolls are the perfect recipe for kids. As a bonus, they'll learn a few necessary cooking skills: rolling, cutting, flavor combinations, and they end up with a delicious snack in the end.
"Sushi" Sandwich Roll Ups Recipe for Kids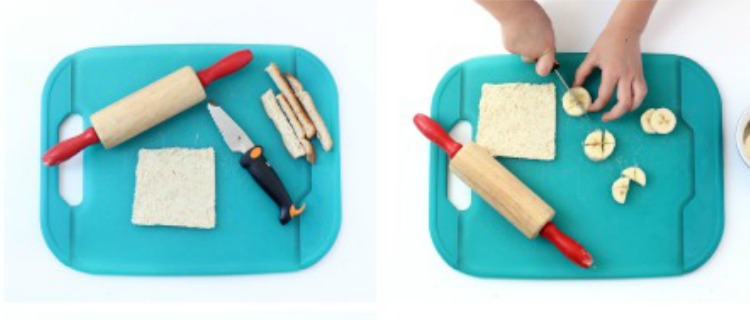 Step 1: Flatten a slice of bread and trim the crust off.
Step 2: Spread with cream cheese or peanut butter.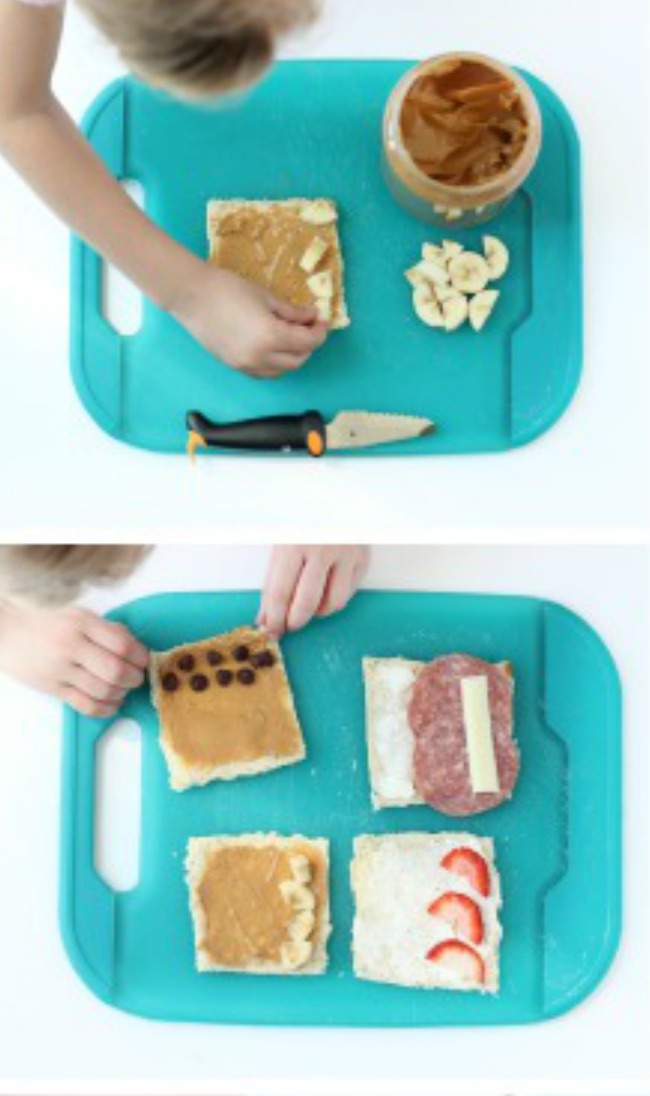 Step 3: Top with fruit, cheese, or a variety of meats.

Step 4: Roll up, and slice in half!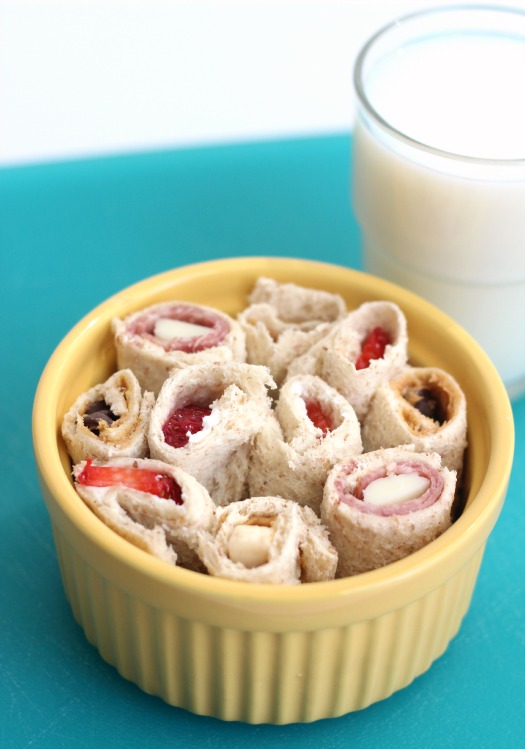 These would be fun to pack for lunch too; a fun twist on a typical sandwich.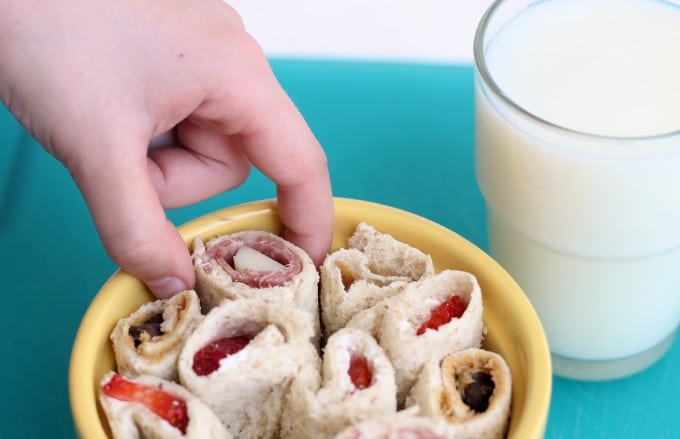 Serve with a big glass of cold milk for a healthy and delicious snack.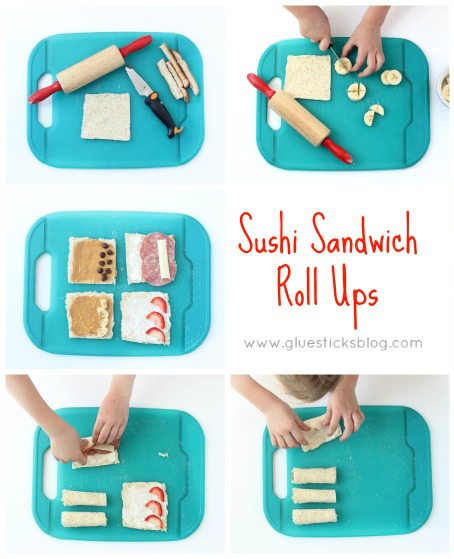 If you liked this recipe for kids you might also like these…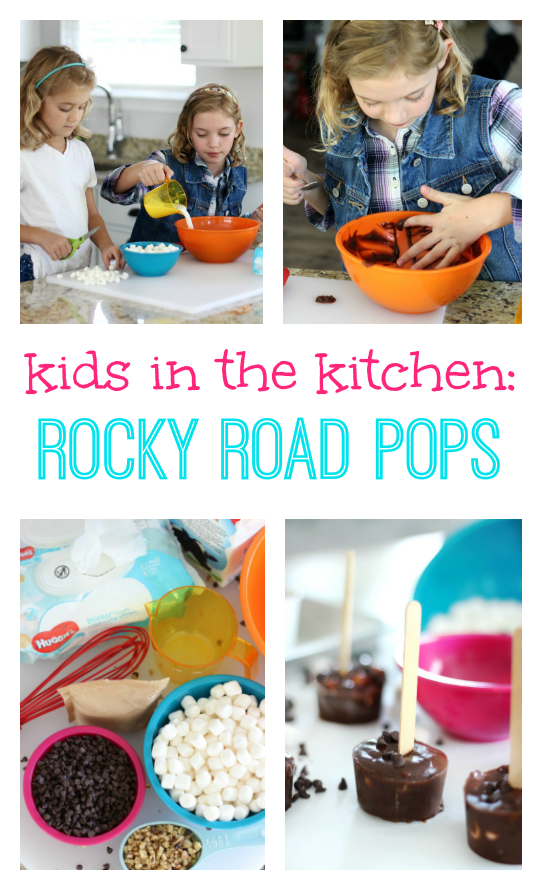 A great recipe for kids! They'll love making these delicious pudding pops the require only a few ingredients and are super easy to put together.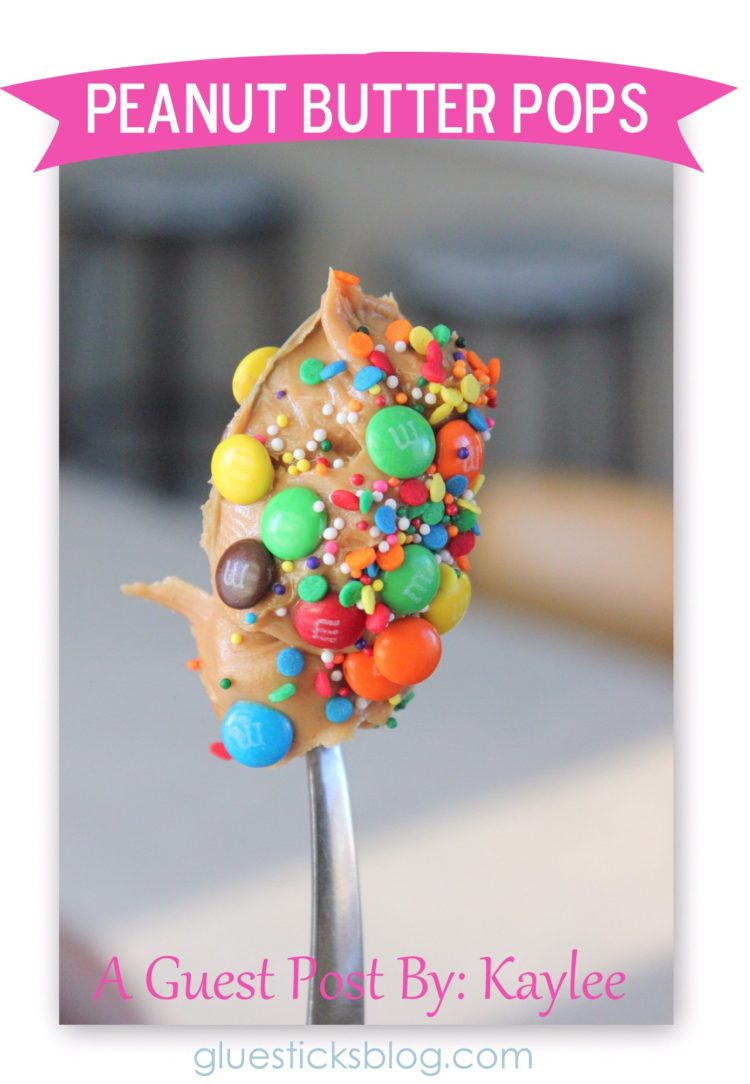 A quick and easy snack/dessert that kids can make ALL ON THEIR OWN. Bonus, it's packed with protein!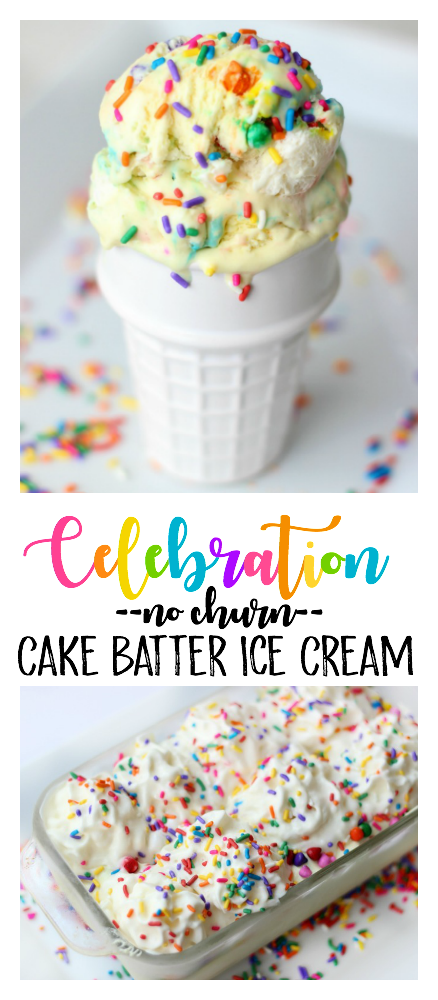 No Churn Cake Batter Ice Cream Recipe
A few ingredients are all you need to create the most delicious no-churn ice cream that rivals any creamery! So delicious you'll be using this method for all sorts of flavor combinations!
Here are more fun ideas for cooking with your kids from the Food Network.
Welcome! I'm Brandy, mother to 5 darling kiddos and a cute black lab named Toby. My husband is in the Coast Guard so we've lived all over the place, turning each house into a home. I love baking, sewing, making cute things with my kids, and sharing what I've learned with all of you!