Put together a Shopkins gift set for traveling for a little lady in your life! Perfect to take on day trips, sleep overs, plane rides, and school.  This post contains affiliate links.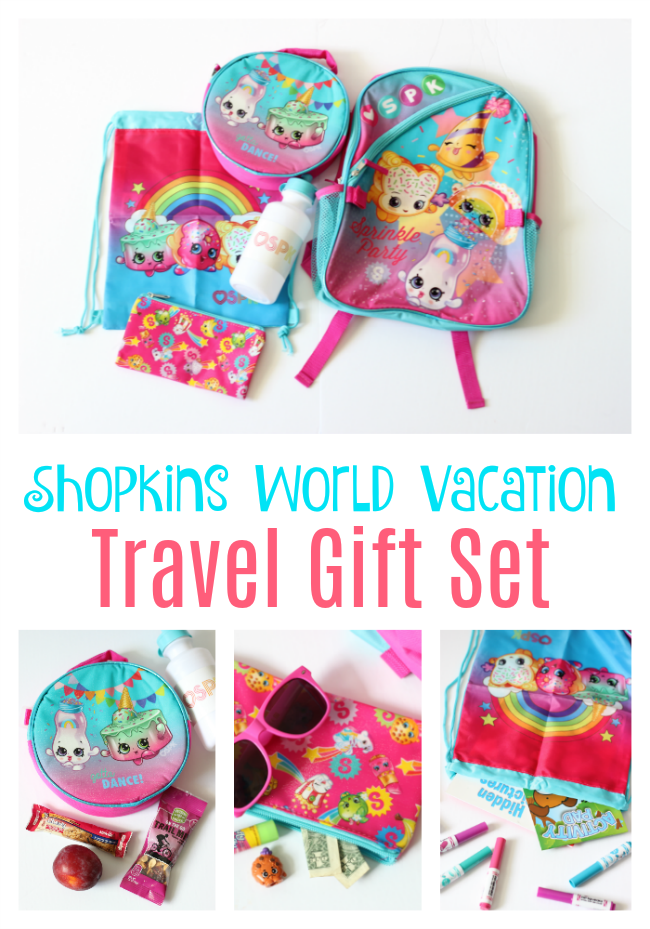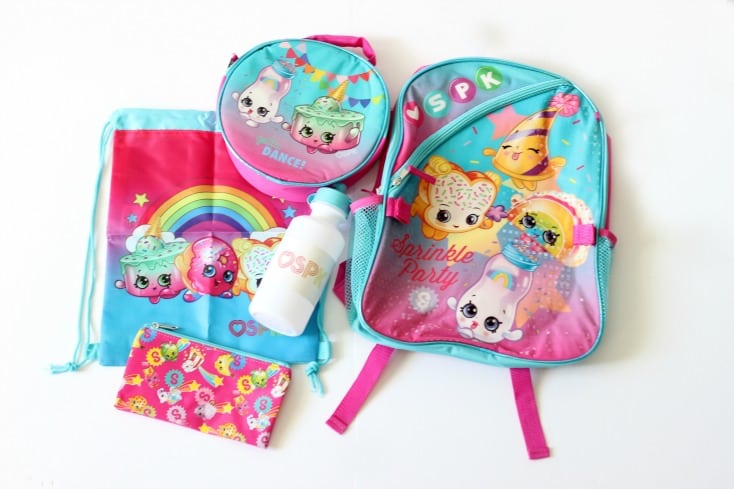 Ruby has been asking for a little rolling suitcase and travel gear for quite awhile. She has a plane trip coming up, and now seemed like a good time to put a few things together for her trip. You can find these cute 5 pc. backpack/accessory combos at the store in so many fun characters. This kit was sent to me, but I did find one very similar
here.
 It's easy to look at a backpack and think "school", but this 5 pc. set is perfect for travel too!
3 Traveling with Kids Posts You'll Definitely Want to Check Out
Road Trip Snack Packs for Kids
Shopkins Travel Gift Set
The backpack has two small velcro loops where the lunch box attaches. It also comes with a water bottle, cinch bag, and make up/pencil bag.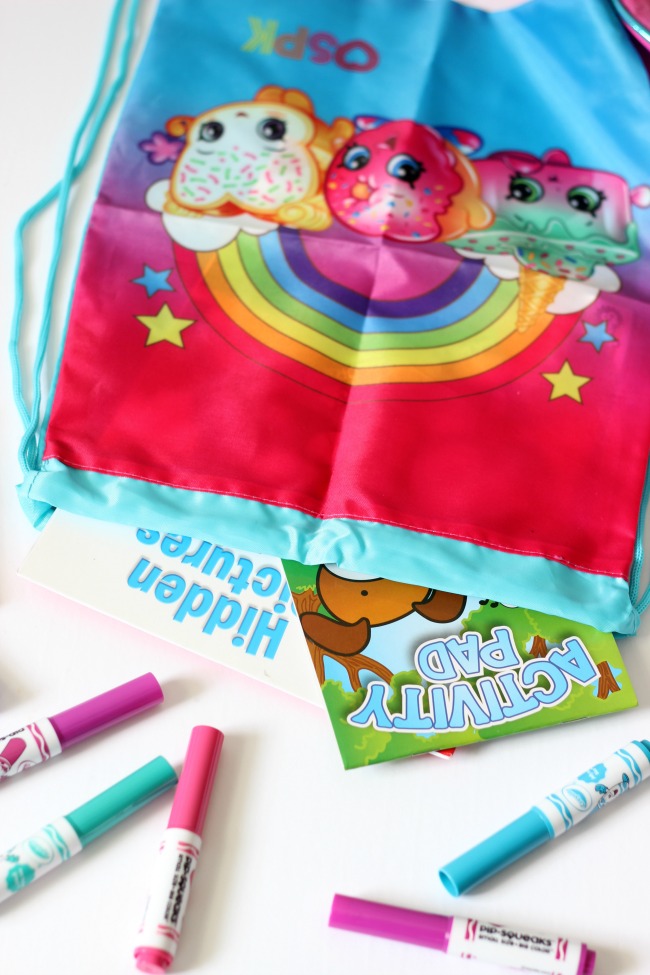 The cinch bag is great for holding markers, coloring books, and other activities.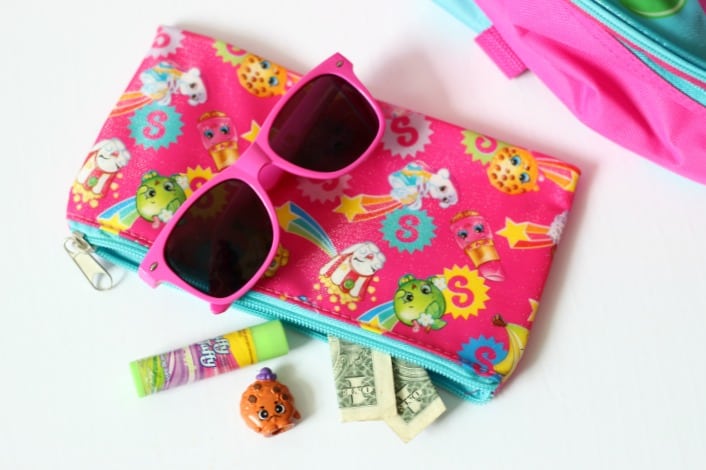 The make up/pencil pouch can hold money and other personal items.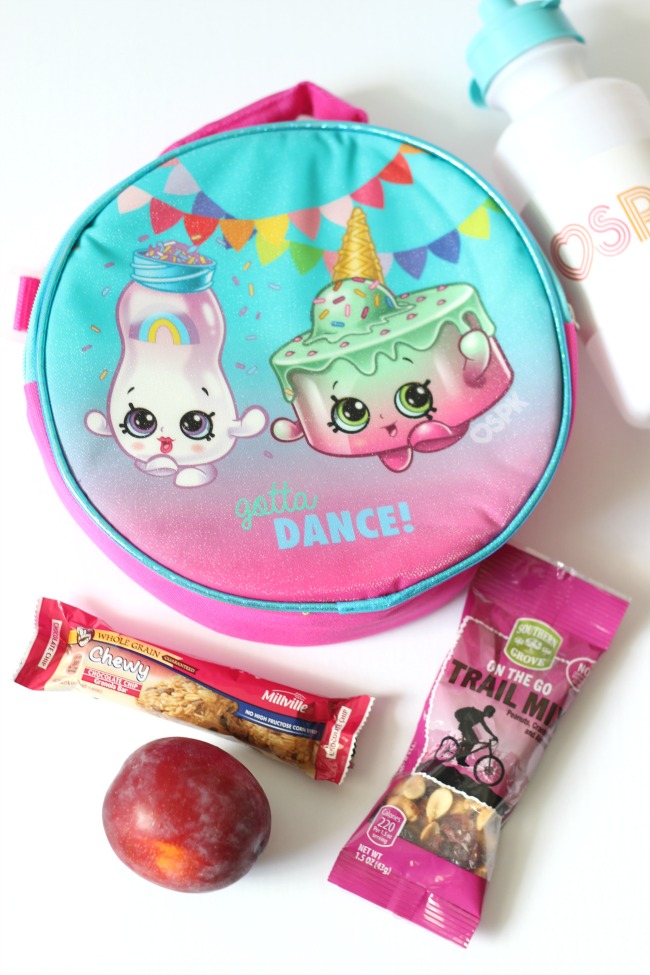 The lunch box is almost too small to hold a full size lunch, but is perfect for snacks.
And the backpack is just the right size for a small throw, change of clothes, and a couple of DVDs.
Looking for Road Trip Snacks? Check these out.
If you liked this Shopkins gift set you might also like…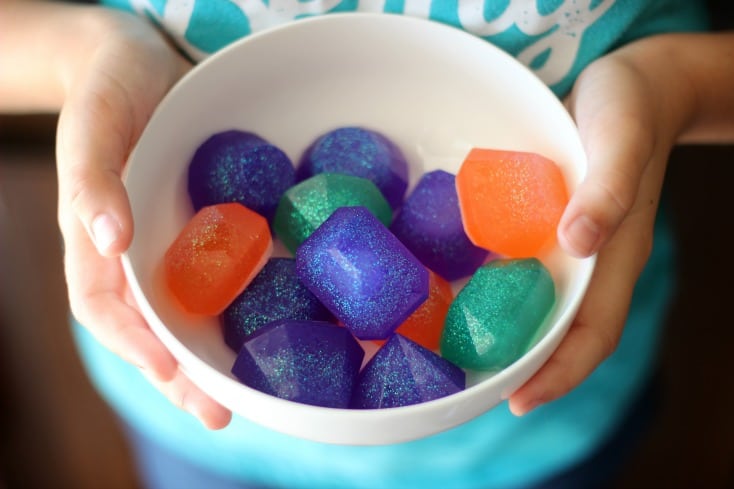 Sparkly, sweet smelling soap recipe inspired by Sofia the First and friends! These melt and pour glycerin soaps are simple enough for children to help make and are perfect for washing hands! Thank you, Disney Junior, for sponsoring our creativity.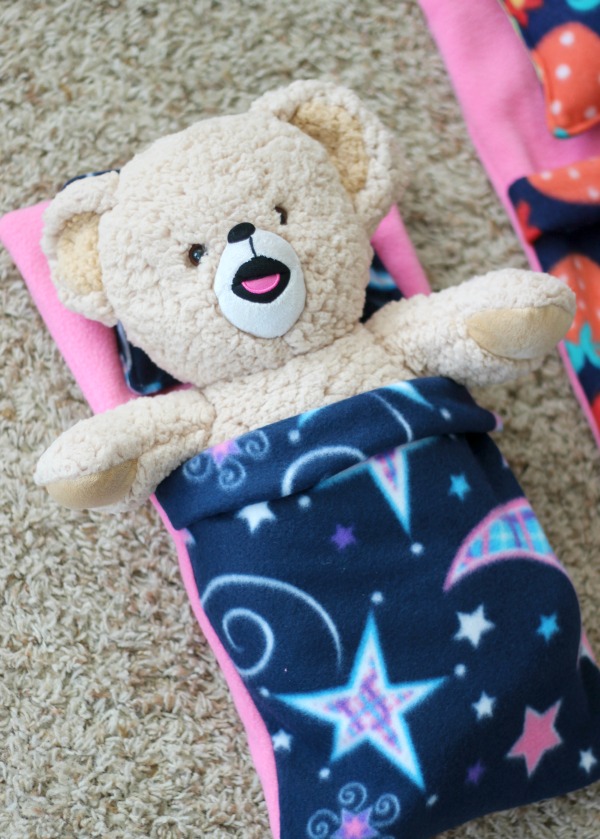 Teddy Bear Sleeping Bag Tutorial
This 10-minute teddy bear sleeping bag tutorial is a great beginning sewing project for a child and also makes a great gift. Keep teddy warm and cozy wherever you go. It will fit any 15-16″ stuffed animal. Now Teddy can go on vacation with you!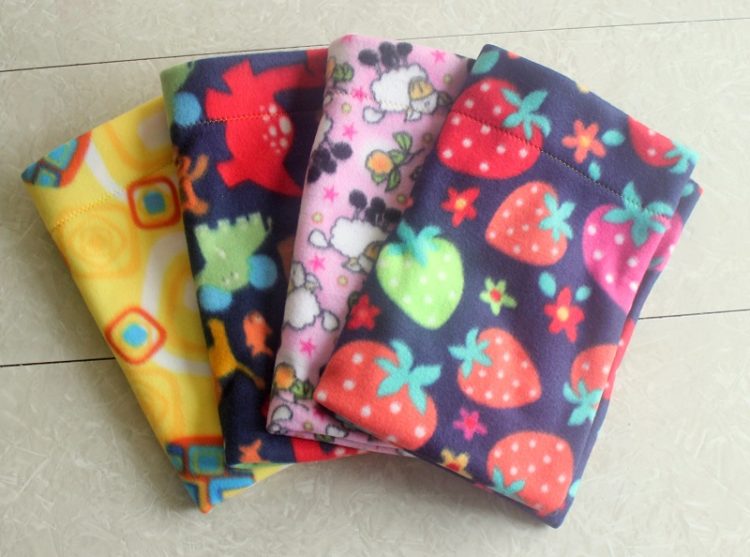 Make a pillowcase in 3 steps out of fleece. It's the perfect project for someone new to sewing and the perfect beginning sewing project for kids! I made these for my nieces and nephews for Christmas and they were such a hit. Pillows and a cute and colorful pillowcase make such great gifts for kids.