This Thanksgiving Appetizer platter with homemade cool dill dip comes together in about 20 minutes! An orange bell pepper resembles a pumpkin to make this offering even more festive. This shop has been compensated by Collective Bias, Inc. and its advertiser.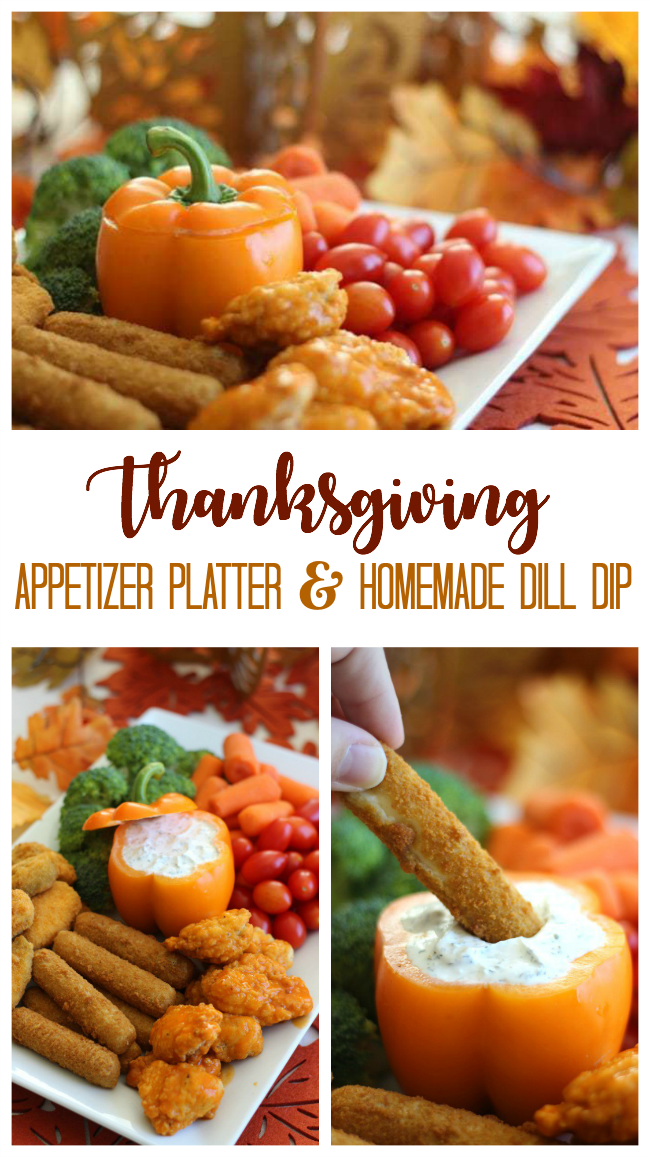 One of the most vivid memories I have of Thanksgiving dinner, when I was younger, was feeling like dinner took FOREVER to make! Waiting and waiting and feeling like I was going to die of hunger. When I grew up and started hosting Thanksgiving dinner in my own home I made sure to set out a few appetizers for guests to munch on while the turkey roasts.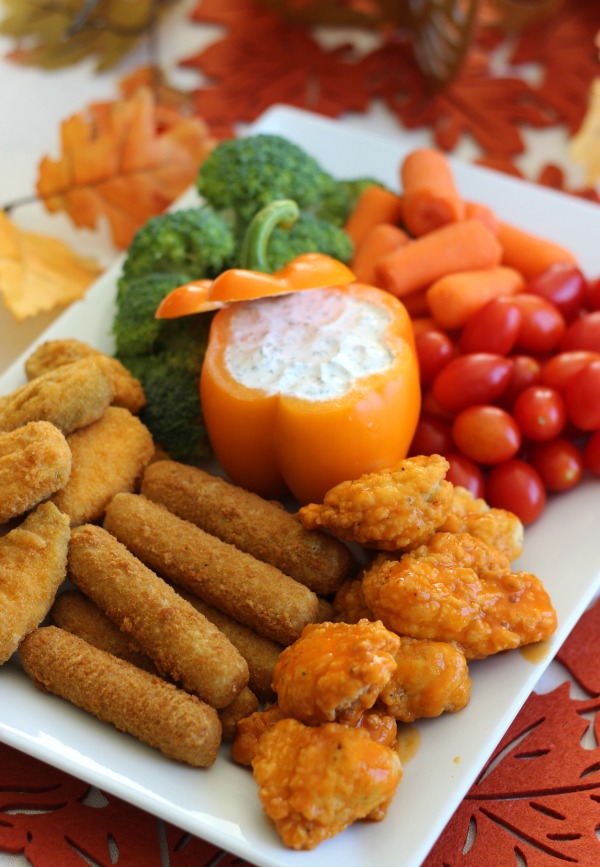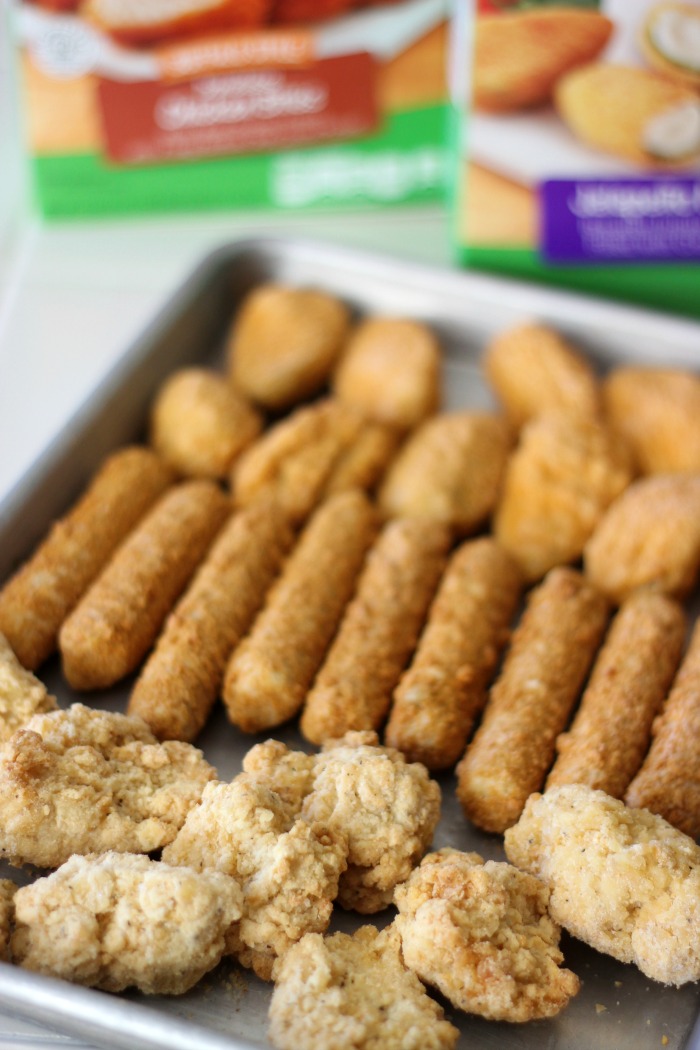 My festive Thanksgiving appetizer platter comes together in less than 20 minutes with my semi-homemade approach. I selected 3 varieties of frozen appetizers: Mozzarella Sticks, Jalapeno Peppers, and Chicken Bites Buffalo. All 3 cook at about the same temperature and time so it makes sharing the oven simple. While they bake, prepare your Cool Dill Dip. You can use a seasoning packet to make your dip, but I am going to share a recipe that uses ingredients that you probably already have in your pantry. Homemade ranch dip is so easy to make!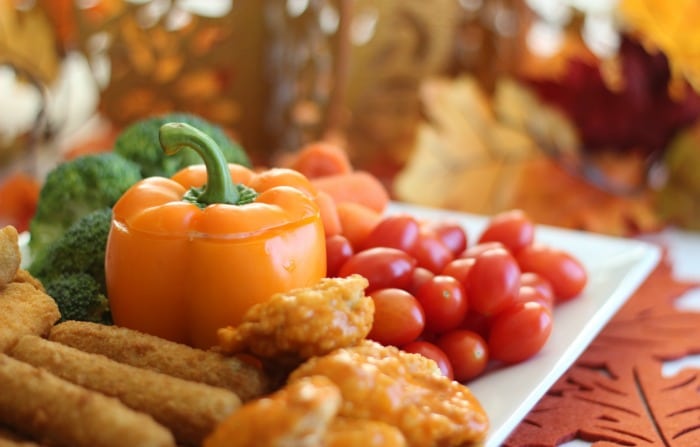 Thanksgiving Appetizer Plate
Cool Dill Dip
Ingredients:
2 c. sour cream
2 T. lemon juice
2 T. dried parsley
1 T. dried dill weed
1/2 tsp. garlic powder
1/2 tsp. onion powder
1/4 tsp. pepper
pinch salt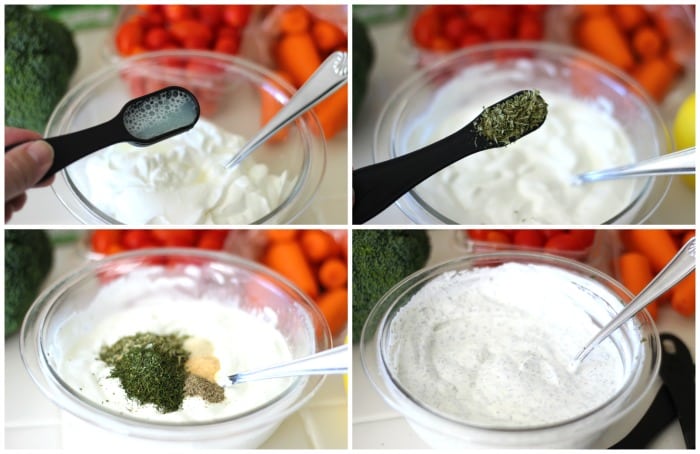 Mix all ingredients in a bowl. Refrigerate. Here is a  delicious
homemade onion dip
that would also be delicious for this platter!
Thanksgiving Appetizer Plate
Bell Pepper "Pumpkin"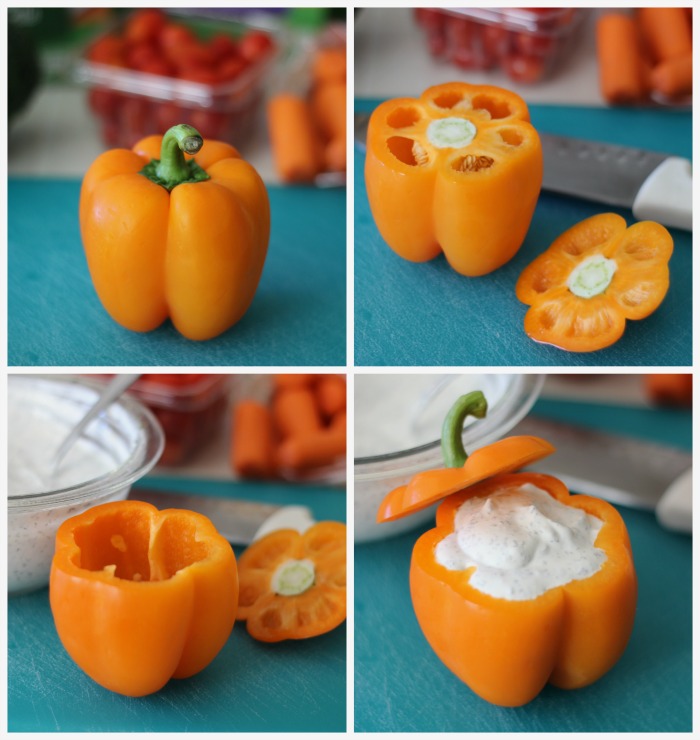 Instructions:
Slice the top off of an orange bell pepper. Clean out the inside. Fill with ranch dip and refrigerate until ready to serve.
When the appetizers have finished baking, arrange on a platter with vegetables and dip.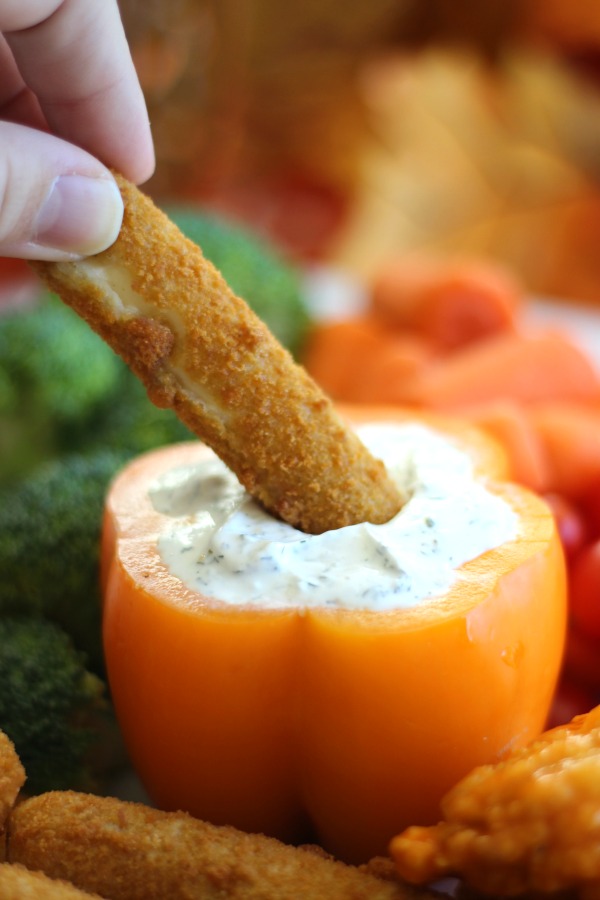 Once you make your own ranch dip, you'll never go back to storebought! The longer it refrigerates, the more the flavors meld together, but you can serve it right away as well.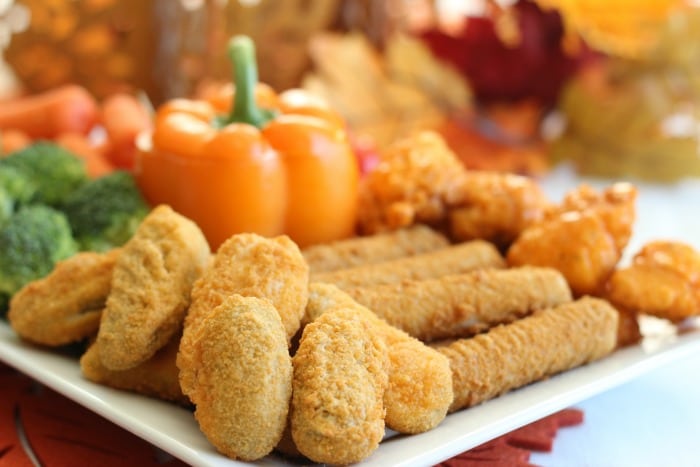 20 minutes of prep time to satisfy the munchies of my guests? Totally worth it!
You might also like…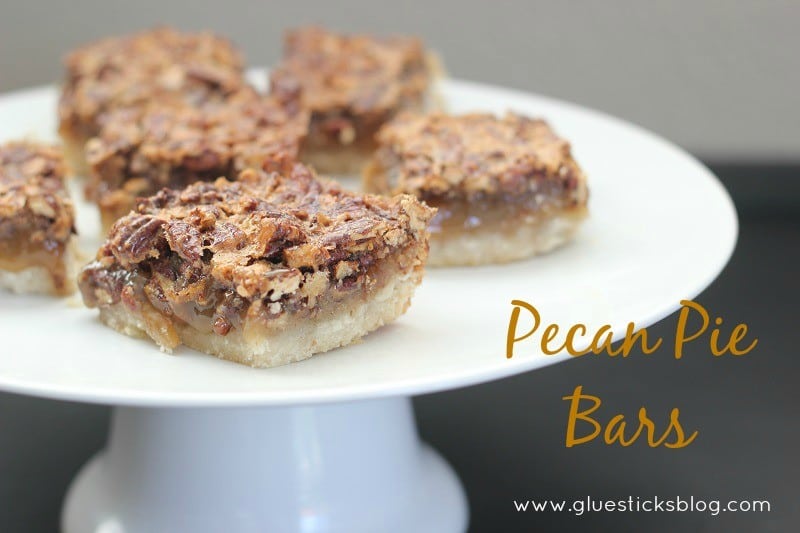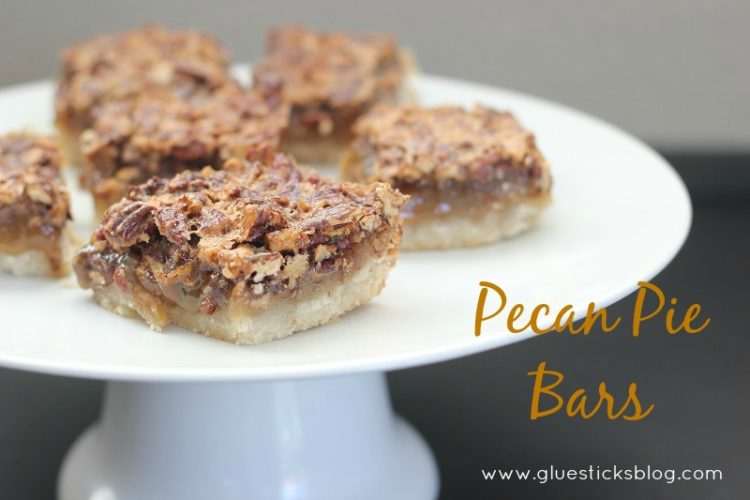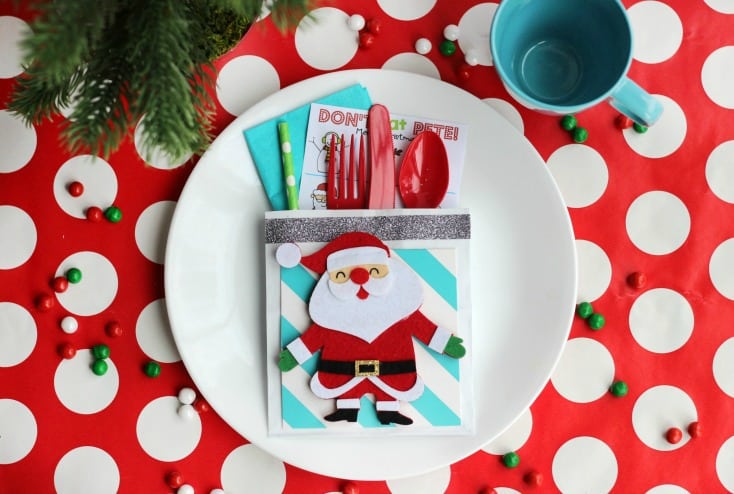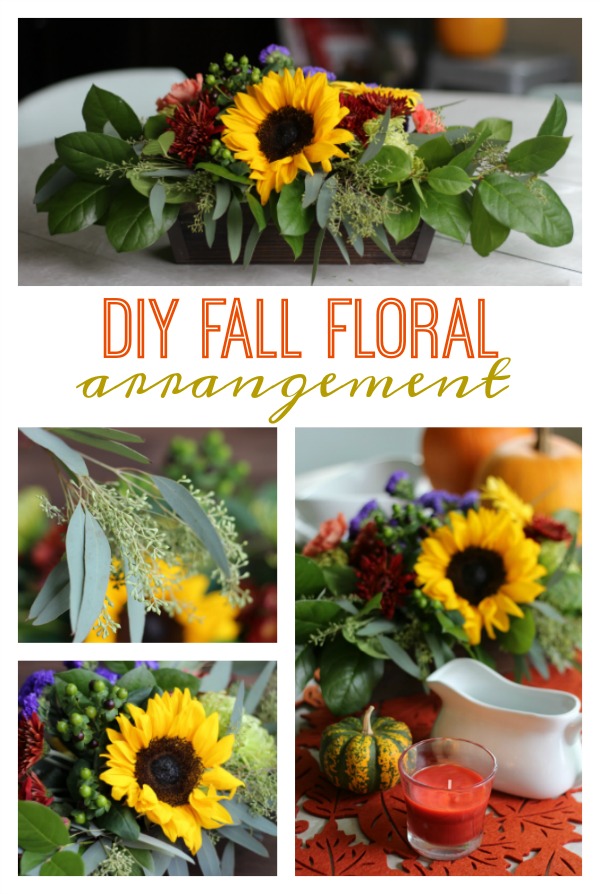 Welcome! I'm Brandy, mother to 5 darling kiddos and a cute black lab named Toby. My husband is in the Coast Guard so we've lived all over the place, turning each house into a home. I love baking, sewing, making cute things with my kids, and sharing what I've learned with all of you!