These quick and easy Santa Suit gift tags, made out of cardstock and soda can tabs, are the perfect addition to any gift this holiday season! This shop has been compensated by Collective Bias, Inc. and its advertiser, MARS Incorporated. This post contains affiliate links.

Don't you love sharing childhood memories with your children during the holidays? There are a few things that remind me of Christmas years ago; advent calendars, fresh cut Christmas trees, homemade stockings, and Wrigley Storybooks.
I remember receiving a Life Savers® Sweet Storybook at a school gift exchange and thinking that it was pretty much the best thing ever. I thought it would be awesome stocking stuffers or gifts for an exchange this year so I picked up a few at Walmart. Is there anything fancy about them? Not really. A few rolls of candy and story or activity, but it is in the shape of a book! Such a cute package full of nostalgia and just the right size for so many gift ideas.
Each of the packs contains a different type of candy and unique game or activity!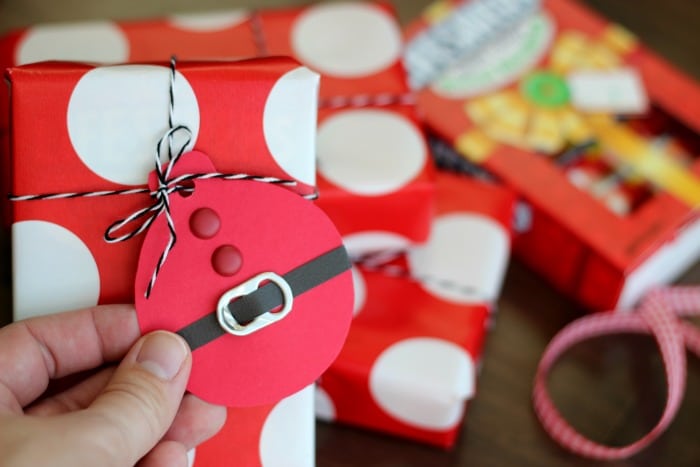 These storybooks are perfect as is, but oftentimes gifts like these need to be wrapped before going to a gift exchange. Here is a quick and easy Santa Suit gift tag to add to your Storybook before giving it away this year!
Santa Suit Gift Tags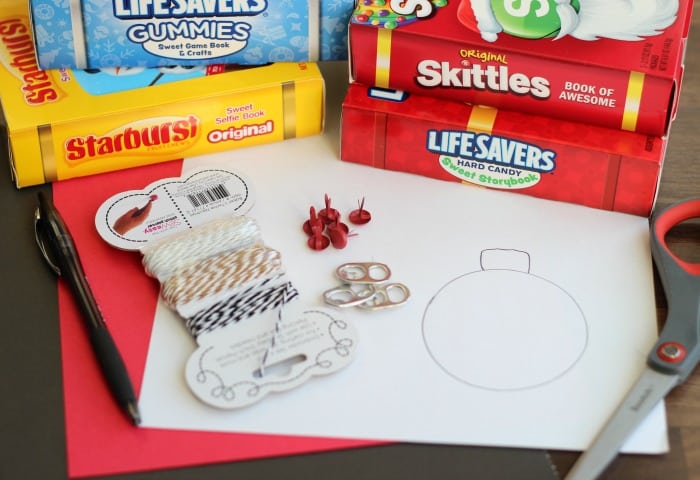 Supplies:
soda can tabs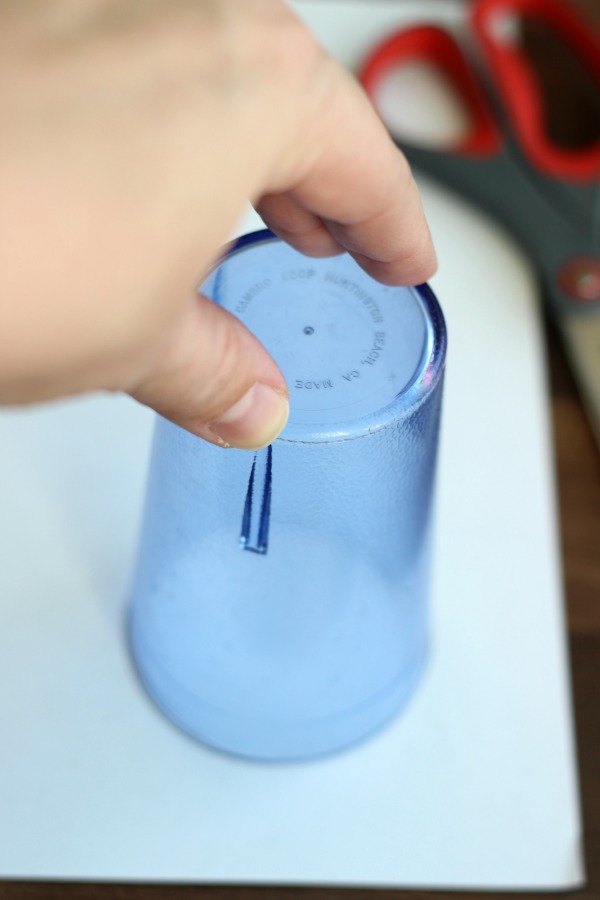 Trace a circle onto a piece of plain white paper. Add a tab at the top for hanging (see supplies photo above).
Use this as a template and cut out as many shapes as needed from the red cardstock.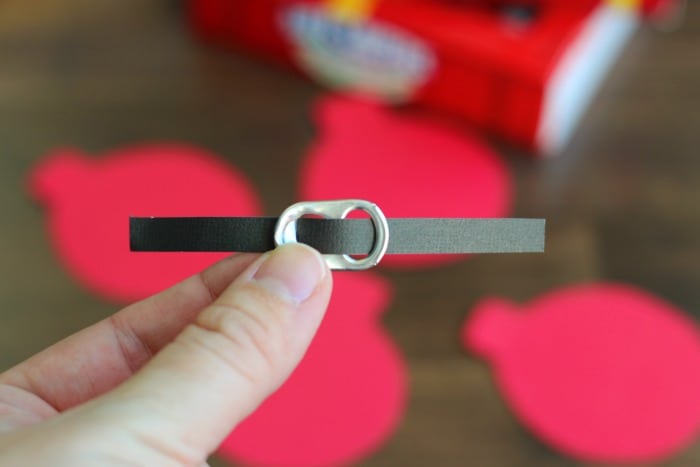 Cut a small strip of black cardstock and string it through a soda can tab.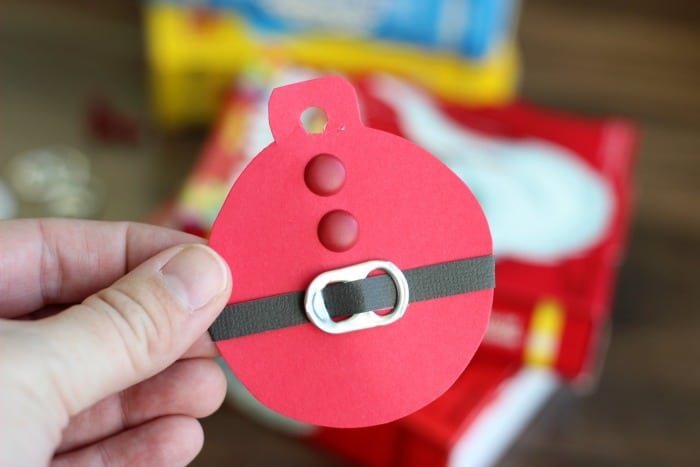 Apply a tiny piece of double-sided tape to the center and place belt buckle on top. Press.
Fold sides of belt over and secure behind with double-sided tape.
Add two brads or buttons to the front.
Hole punch tab on top.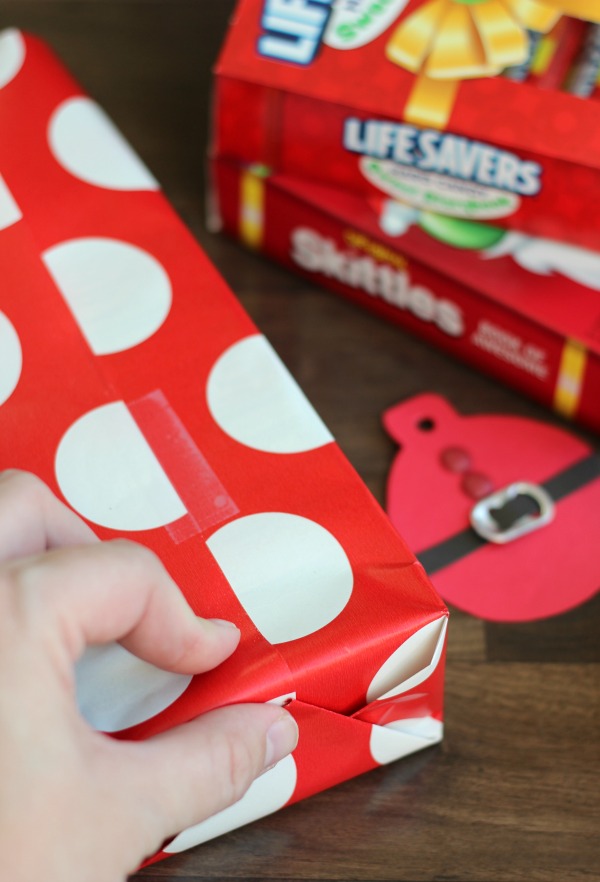 After wrapping your Storybook, add a personalized touch with one of the Santa Suit gift tags!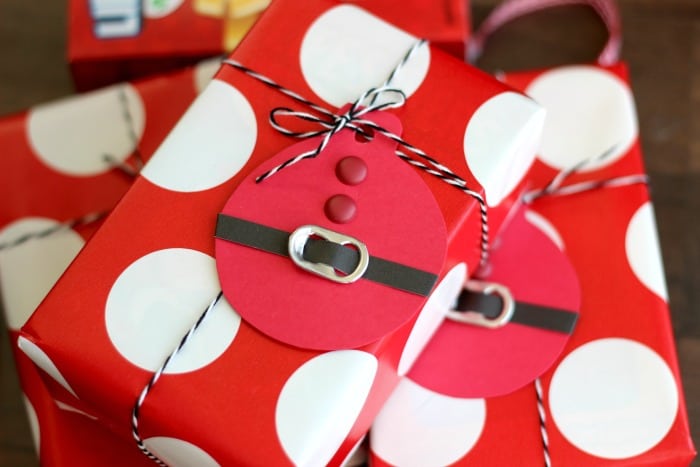 Aren't these little packages just perfect? Oh how I LOVE this time of year!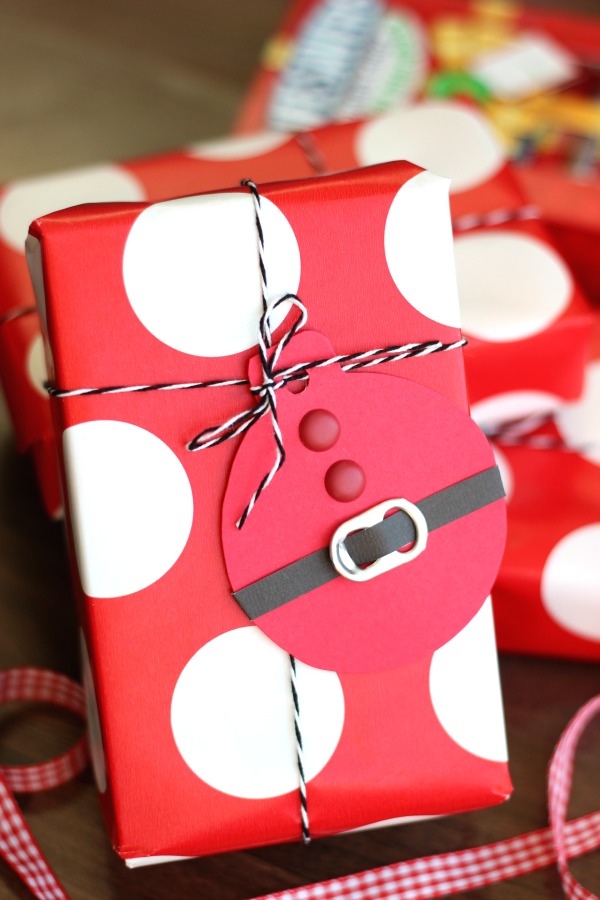 Who would you give a Wrigley Storybook to?
You might also like…