A quick and easy sock snowman for kids to make. No sewing involved! Fill with rice or pillow stuffing for a darling stuffed toy!

We always keep a few matchless socks around for crafting puppets or a sock snowman. We found this darling tutorial about 3 years ago for a sock snowman and have been making them every year since! This year we changed them up a little. Instead of a hat, they added a few strands of hair. Instead of a jacket, they added arms and coal. To make their own little version of Olaf (could you tell it was supposed to be Olaf?) I didn't do the greatest job with the facial features, but the girls loved them.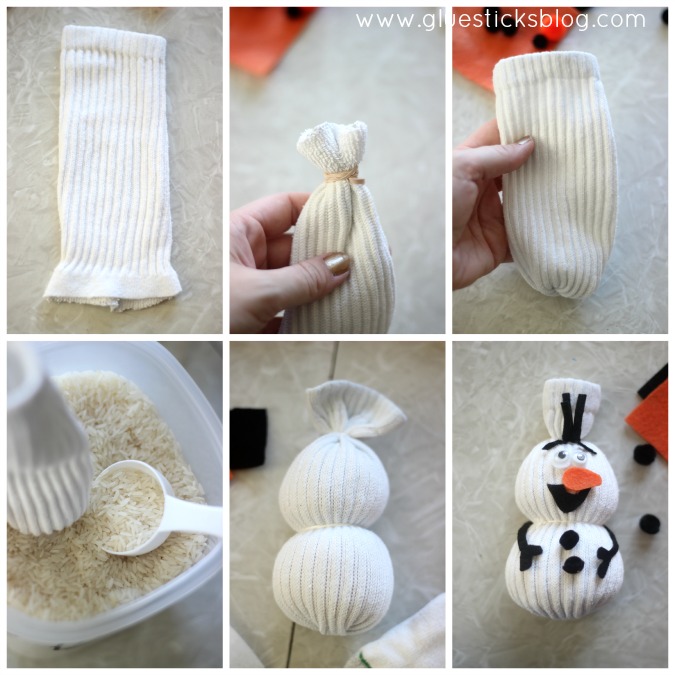 How to Make a Sock Snowman
To make one, simply cut the top off of a sock. You'll want the crew section, the longer the better.
Turn inside out and tie off with a rubber band.
Turn right side out and fill with rice.
Tie off a section in the middle (creating a body and a head) and tie off the top.
Accessorize!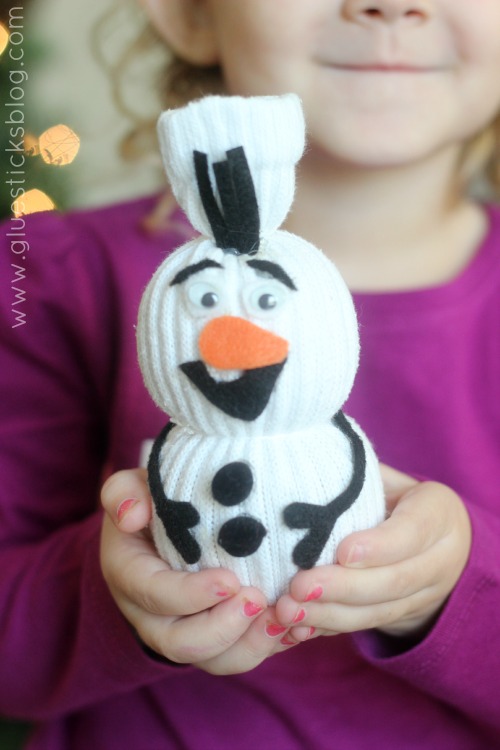 Now if you have girls like me, you know that girls like to accessorize. Everything. So the following photo may be a bit disturbing, but hey, it's what they do.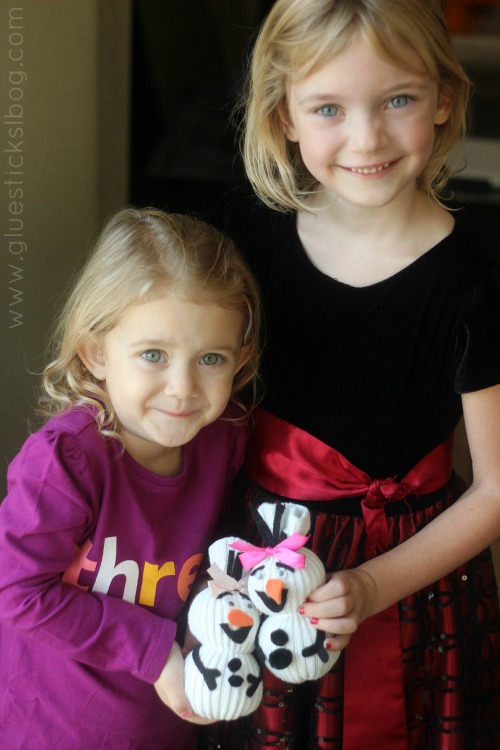 My apologies, Olaf.
You might also like…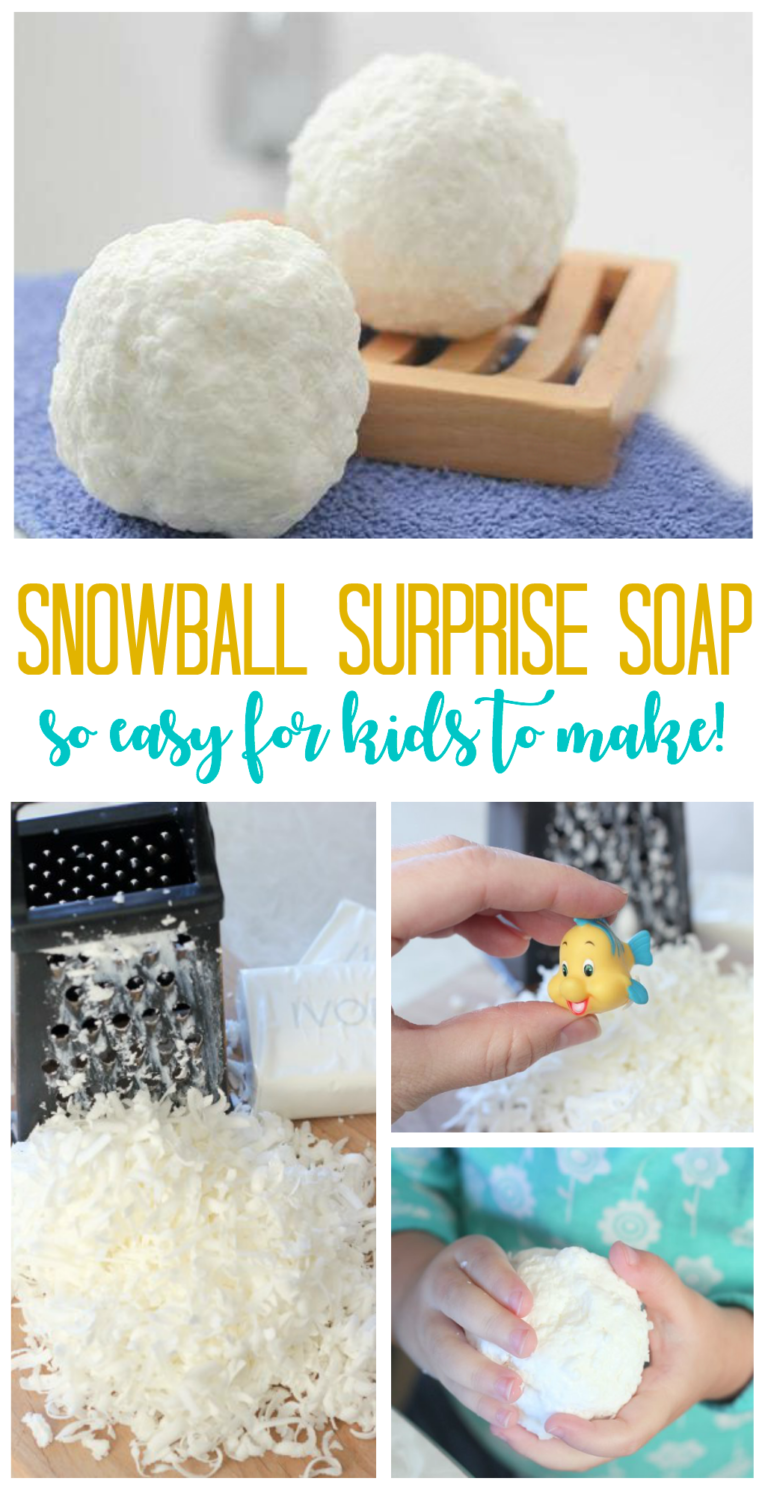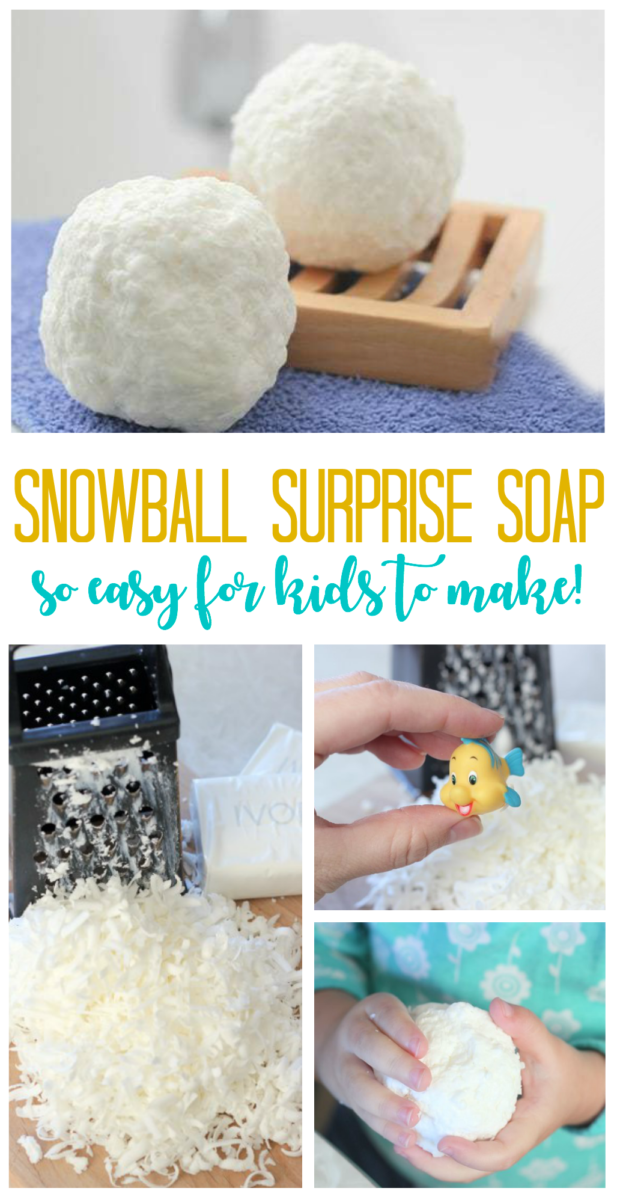 No melting, pouring or measuring. This is the easiest DIY kids soap to make! Hide a small toy inside for this fun snowball surprise soap!
These Easter Bunny Candy Filled Treat Bags are quick and easy to make. Perfect fun for a class party or to surprise your kids in their Easter basket!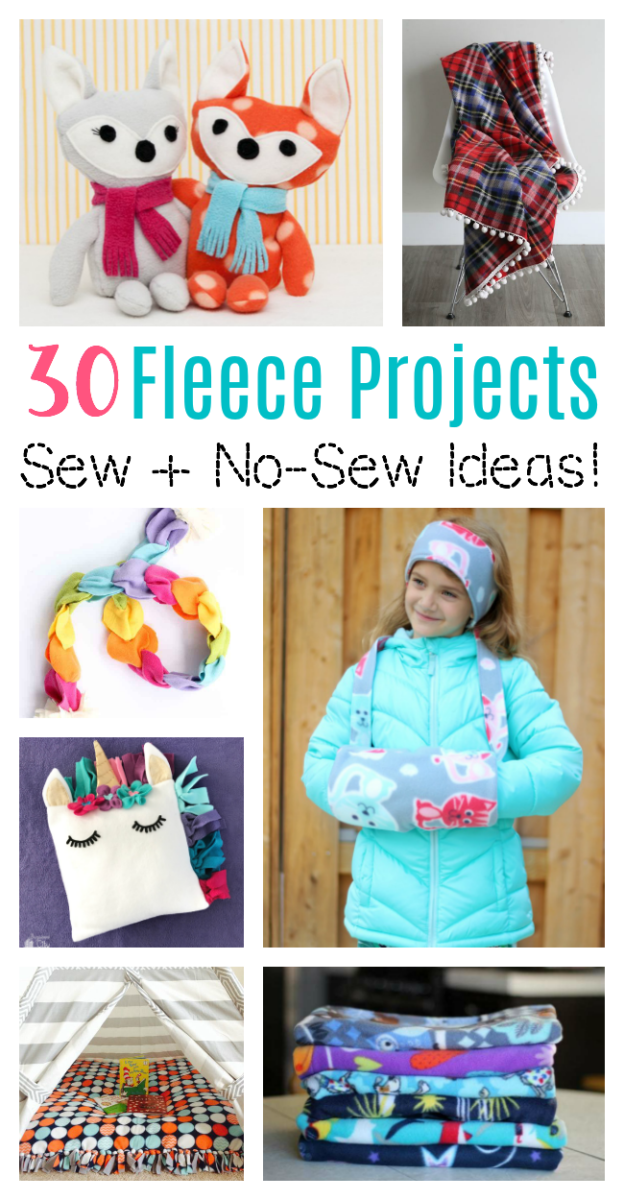 Fleece is such a great fabric to work with. Here are 30 fleece sewing projects from some of my favorite sewing blogs on the web. I've even included a nice assortment of no-sew projects to make, too!
Welcome! I'm Brandy, mother to 5 darling kiddos and a cute black lab named Toby. My husband is in the Coast Guard so we've lived all over the place, turning each house into a home. I love baking, sewing, making cute things with my kids, and sharing what I've learned with all of you!