Fleece is such a great fabric to work with. Here are 30 fleece sewing projects from some of my favorite sewing blogs on the web. I've even included a nice assortment of no-sew projects to make, too!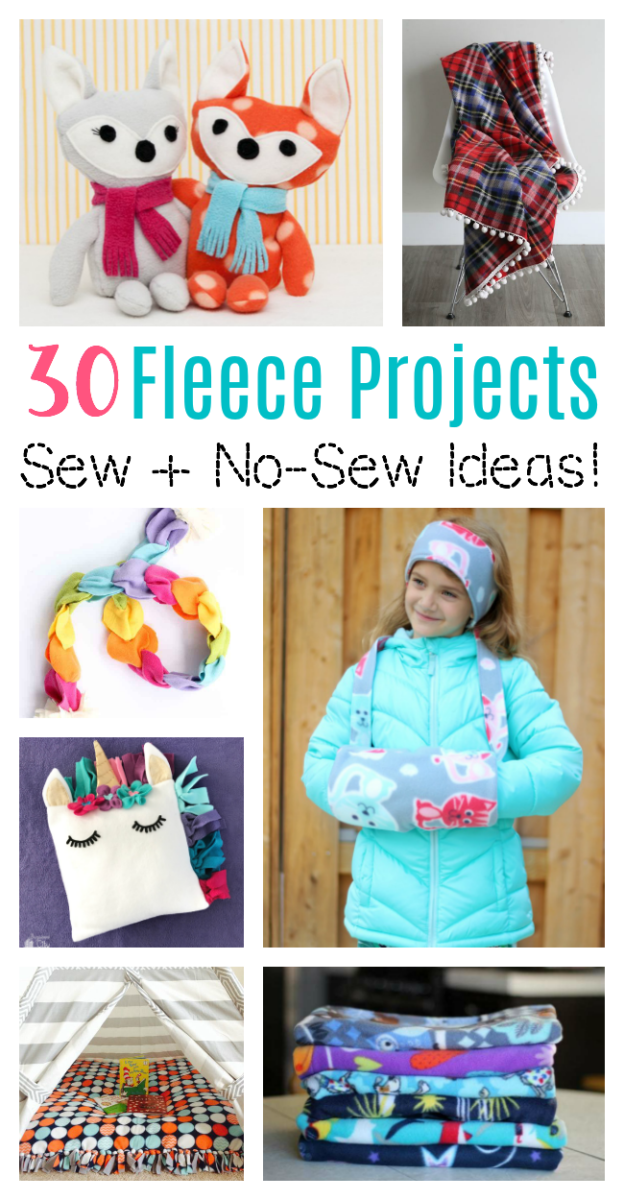 You'll find blankets, mittens, pillows, stuffed animals, accessories and more! So many great gift ideas for kids to make or receive. One of the first fleece projects that I ever made were these fleece hats from Martha Stewart. I have such fond memories of my little boys wearing these when we lived in Alaska!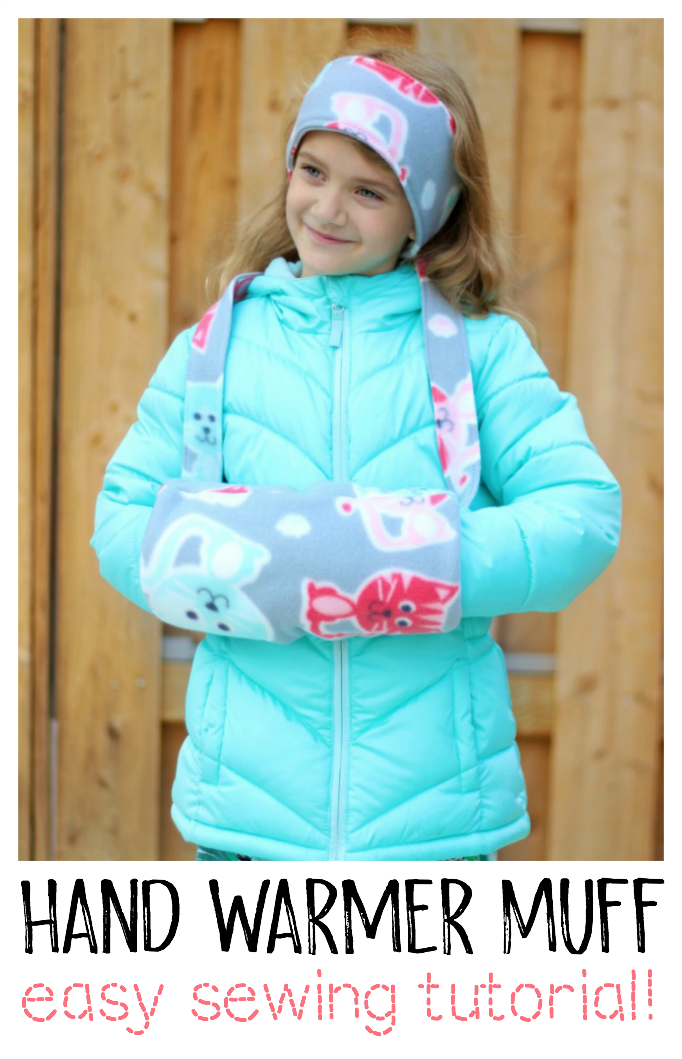 My latest fleece sewing project! I made each of my girls a hand warmer muff and now their friends at school want them too! So simple, cozy and perfect for winter.
Fleece Pom Pom Throws from It's Always Autumn
Fleece blankets are so simple to make! I love the added pom pom detailing on this one!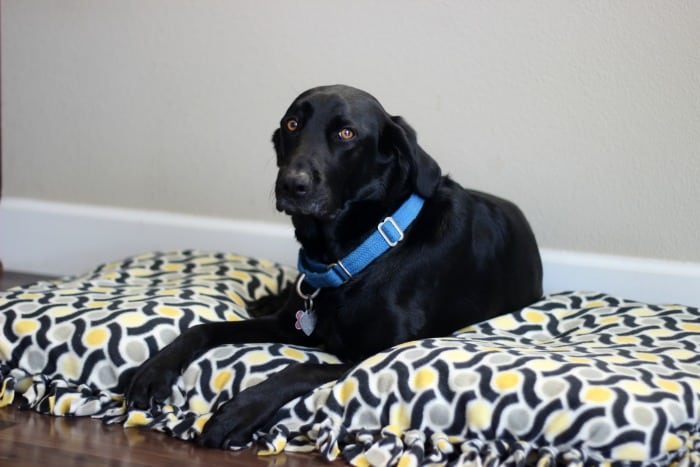 Toby loves his no-sew dog bed! It has standard pillows inside and opens up to remove the pillows for easy washing!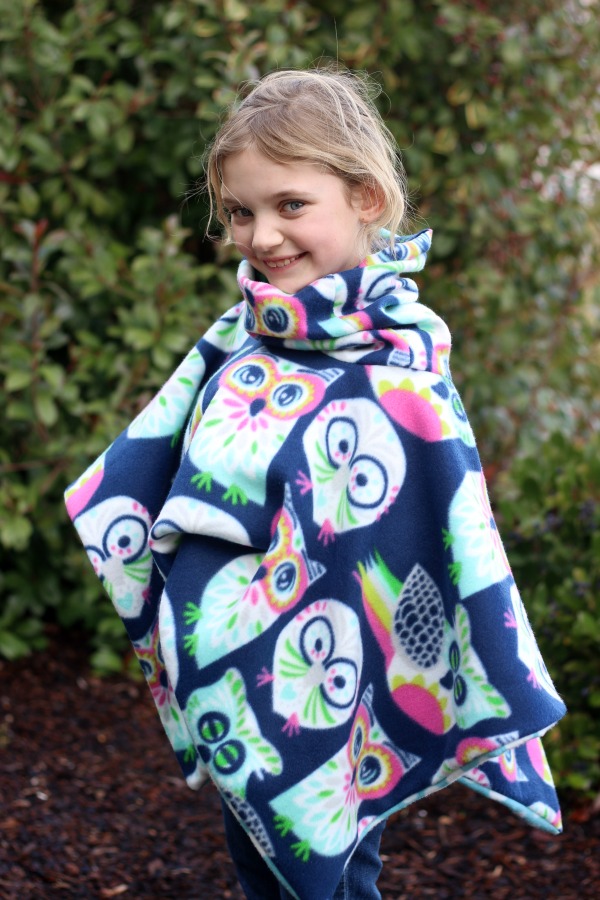 Cowl Neck Fleece Poncho (Double Layered!)
Make a darling cowl neck (which doubles as a hood) poncho for fall. My girls love their ponchos. A little blanket for their shoulders.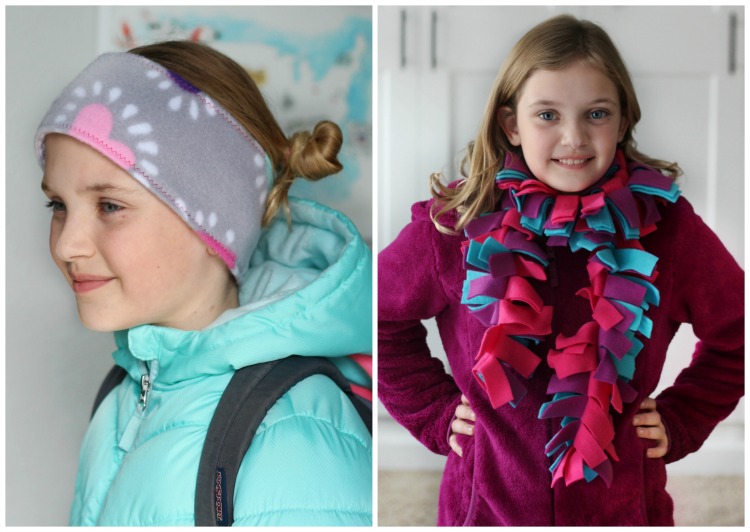 Here are 2 more easy fleece projects that you can find in my kids' sewing book, Sew With Me  60 sewing projects for kids divided into 5 chapters and 3 sewing levels.
There's something for everyone!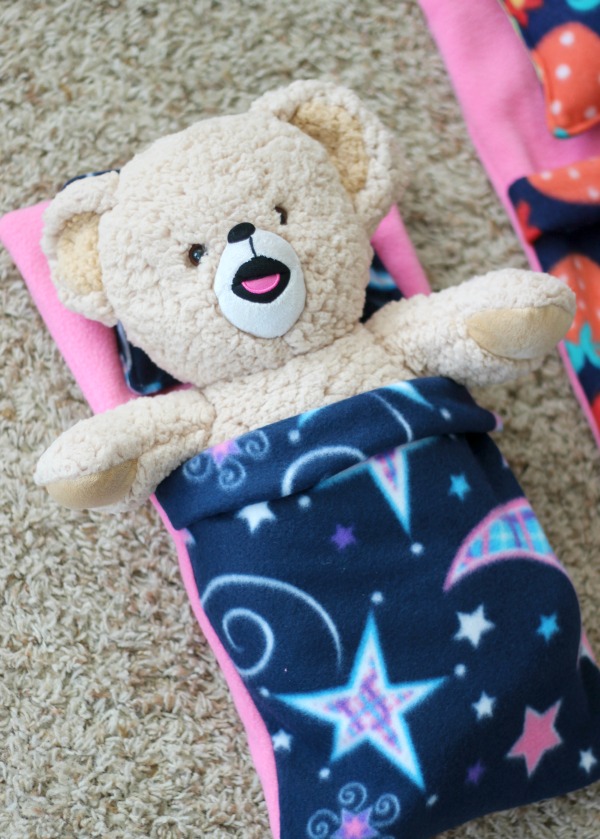 10-Minute Teddy Bear Sleeping Bag
A great fleece sewing project for kids to make. This size is perfect for any 16-18″ teddy bear (Build a Bear size!)
Unicorn Fleece Pillow from Bugaboo City
My girls would love a unicorn pillow! How cute is this?
A great basic hat tutorial for making fleece hats in many sizes!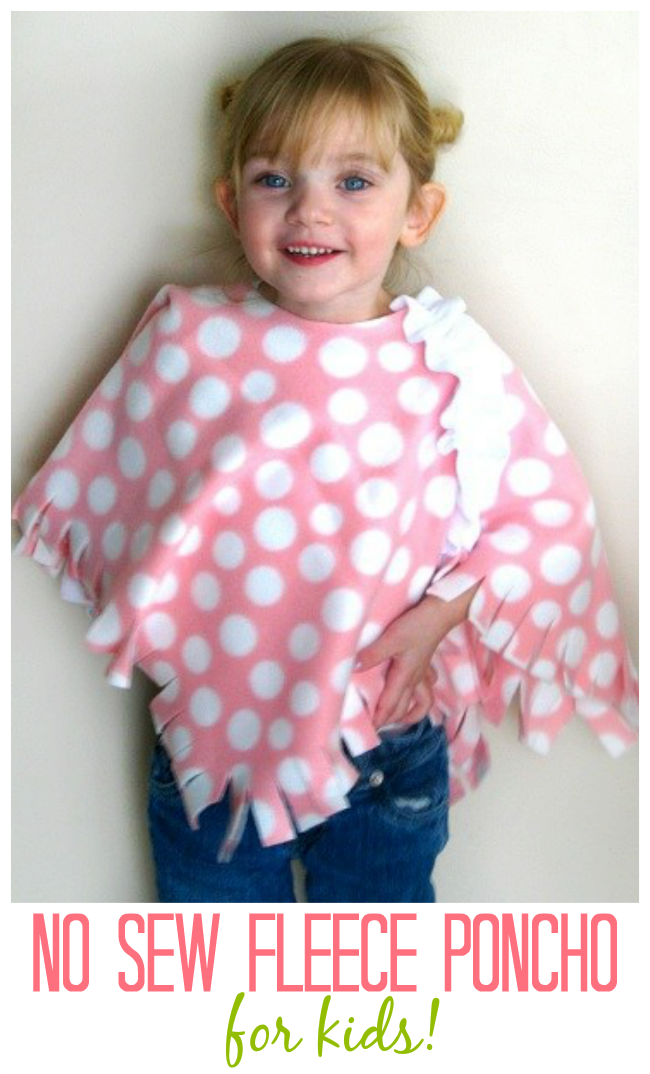 Make a fleece poncho in 10 minutes, no sewing required!! The ruffle is a cute detail (sewn on), but optional.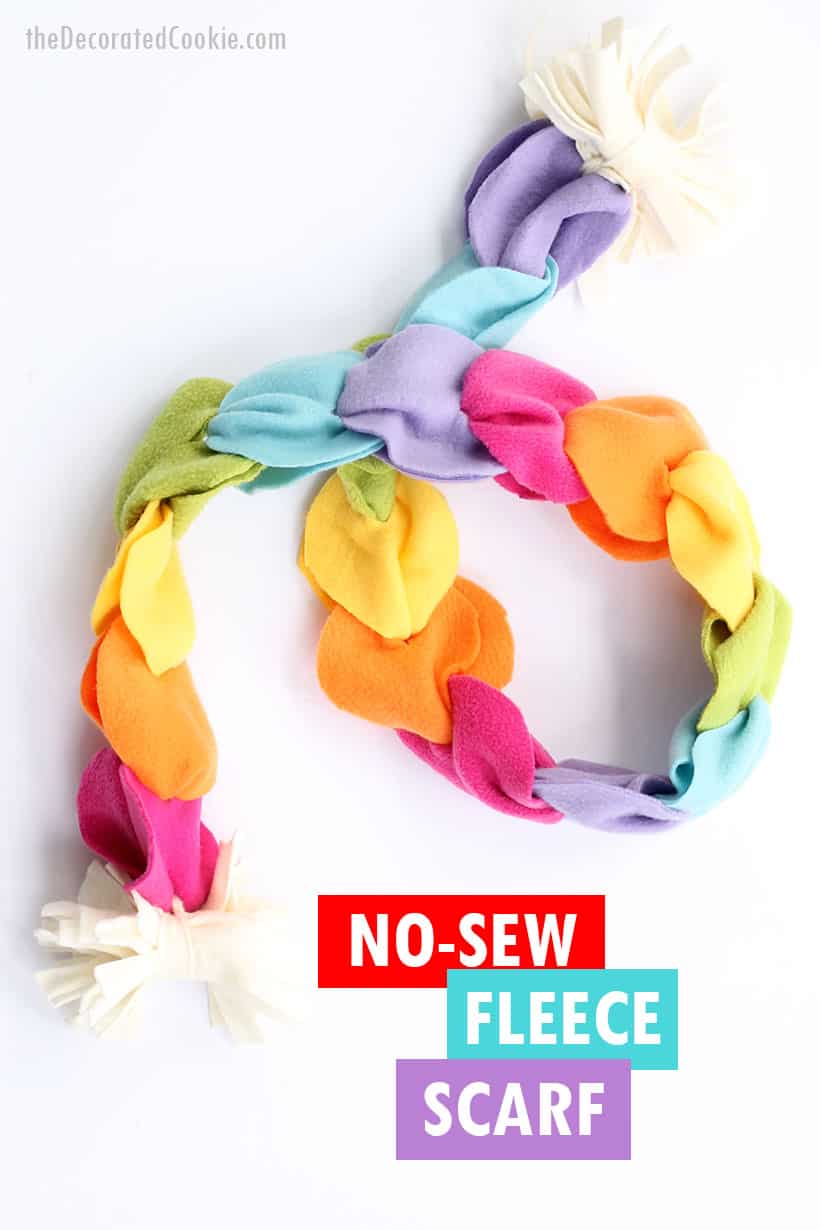 No Sew Rainbow Fleece Scarf from The Decorated Cookie
So bright and colorful and easy to make. Another no-sew fleece project to make with kids!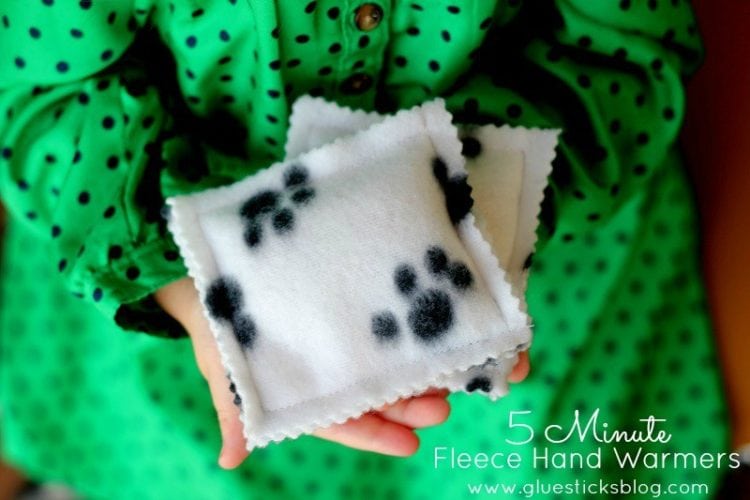 A sweet little fleece sewing project for kids! Make hand warmers with rice inside that heat in the microwave.
No Sew Floor Pillow from The Kitchen and the Cave
What a fun reading nook! Make a no-sew floor pillow for reading, watching movies, and naps.
No Sew Patchwork Fleece Blanket from Powerful Mothering
Warm, cozy, and easy to make! Another no-sew fleece blanket idea.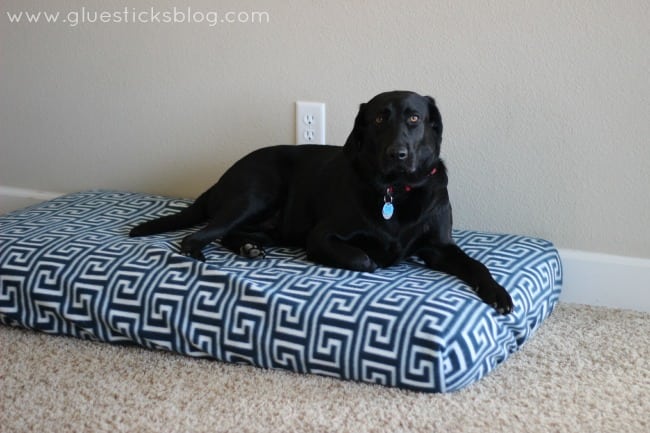 Crib mattresses make GREAT dog beds (indoor or outdoor)! Here is a tutorial for making a fleece cover.
Stuffed Fox from Stitched by Crystal
Seriously? SO cute. Make a pair of stuffed foxes to give as a gift!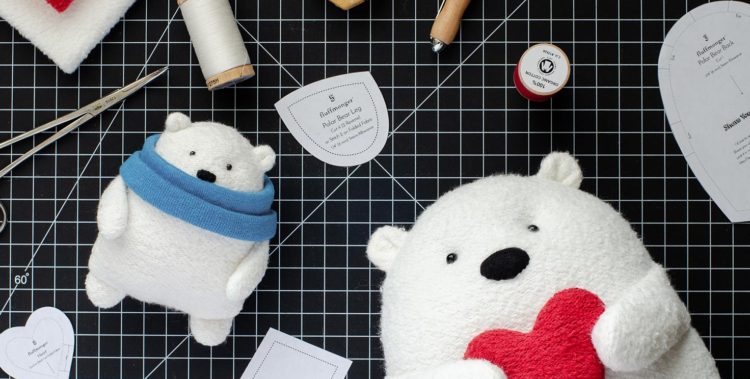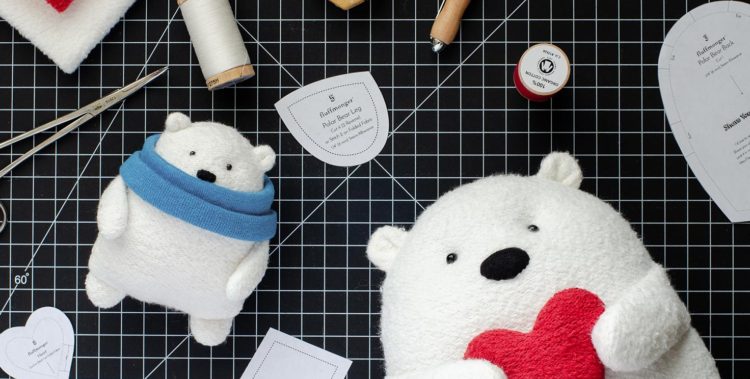 Fleece Polar Bear from Fluffmonger
Fleece Lined Mittens With Pattern from ikat bag
Fleece gloves with a cozy flannel lining. A cute and practical fleece sewing project.
No Sew Fleece Scarf from the Soccer Mom Blog
A rainbow of colors and fleece scraps combine in this colorful no-sew fleece scarf.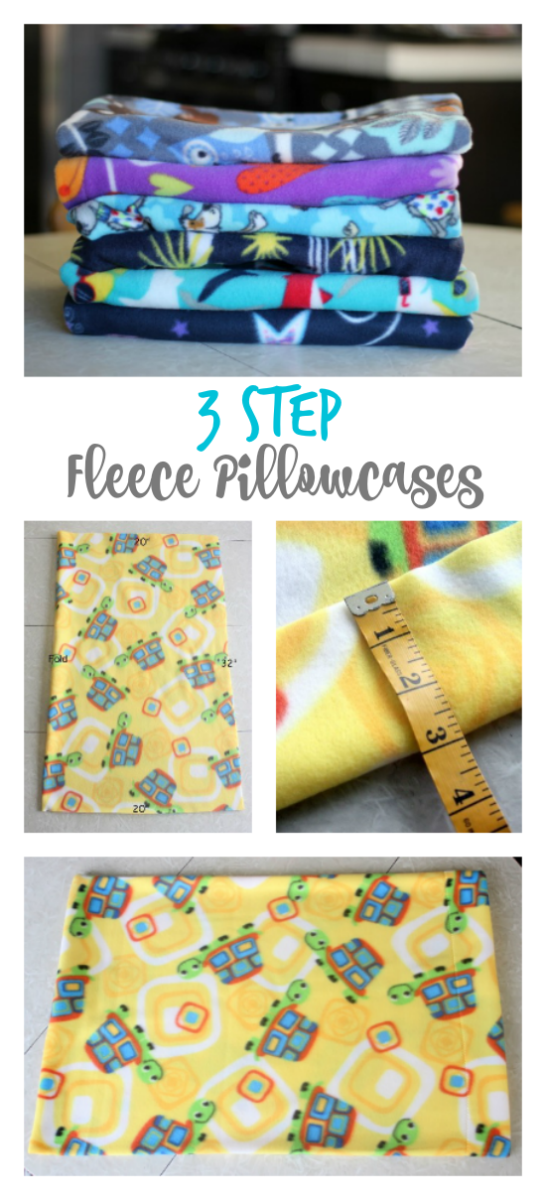 I've made these fleece pillowcases for all of my nieces and nephews as Christmas gifts in the past. They are always a hit and are SO easy to make.
Reusable Swiffer Refills from A Few Shortcuts
Save money by making reusable Swiffer refills from fleece!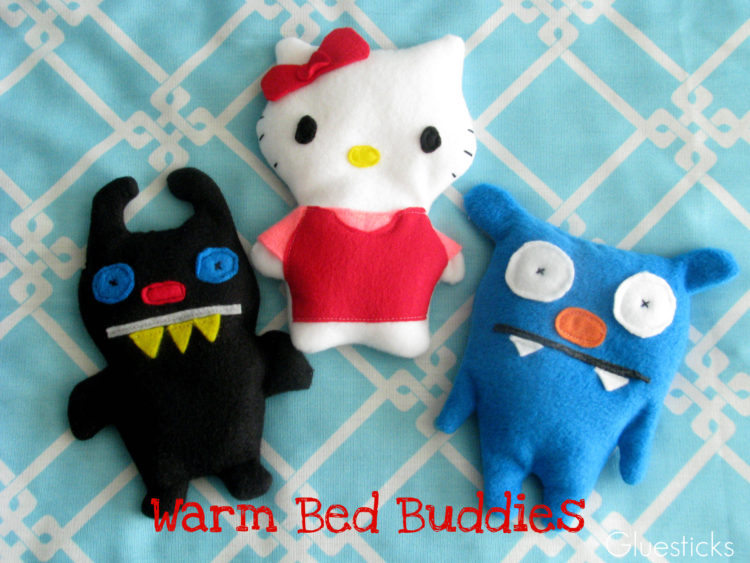 Filled with rice, these warm bed buddies can be heated in the microwave before bedtime. A great little cuddle companion.
Football Fleece Hat from Make It And Love It
A basic fleece hat pattern that can be turned into a football hat.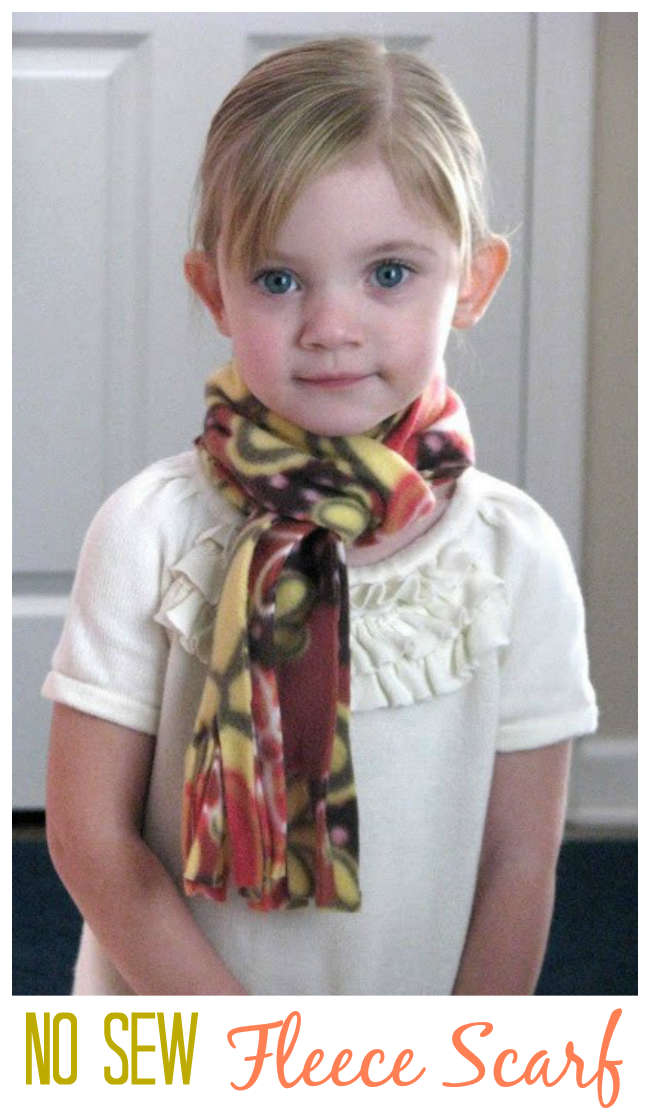 Make a scarf in 2 minutes! No sewing involved. A great scrap fleece project.
Hang a book caddy on the bed to hold books!
Easy Monogrammed Fleece Blanket
Simple fleece blankets with monogram detailing. What a great birthday gift idea for kids.
Fleece Arm Warmers from Craft Your Happiness
My girls would love these fleece arm warmers!
4 Ways to Make a Fleece Blanket from A Girl and a Glue Gun
No-Sew blankets are so much fun to make. Here are 4 ways to finish off the edges. I like the yarn tassels.
Fleece Ear Warmers from At Second Street
Another sweet fleece sewing project! I love the rose detailing on these ear warmers.
Welcome! I'm Brandy, mother to 5 darling kiddos and a cute black lab named Toby. My husband is in the Coast Guard so we've lived all over the place, turning each house into a home. I love baking, sewing, making cute things with my kids, and sharing what I've learned with all of you!