Create the ultimate super hero survival kit for an Avengers fan in your life! Everything is stored in a fun lock box with keys for safe keeping!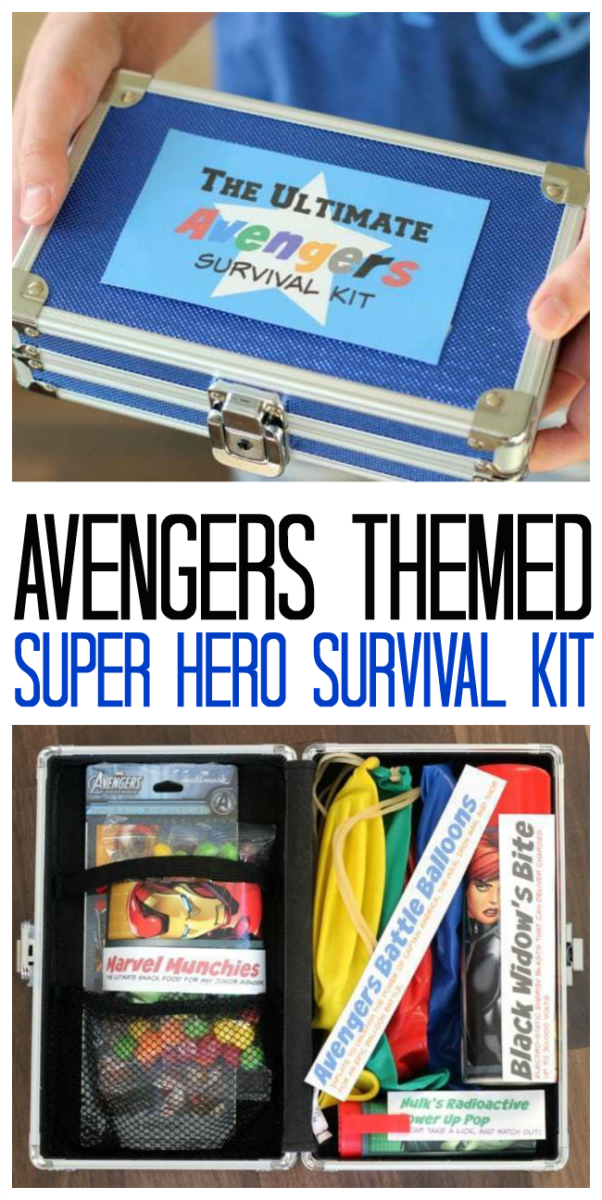 This fun super hero survival kit was created for my nephew in 2015 when the new MARVEL Avengers movie just came out, but it would be fun to give out this year to an Avengers fan with the upcoming release of Avengers: Endgame. My cute nephew is having a birthday and is a MARVEL Avengers fan just like my boys! I was inspired by this fun birthday card and decided to create a super hero survival kit! You could also switch up the items and labels and create a survival kit for other fun themes like Spiderman, Jurassic Park, or Batman.
MARVEL Avengers Super Hero Survival Kit
Every super hero has a secret identity to protect, and every little boy has treasures that he wants to keep in a safe place. The box is brimming with all sorts of inspired goodies with homemade labels.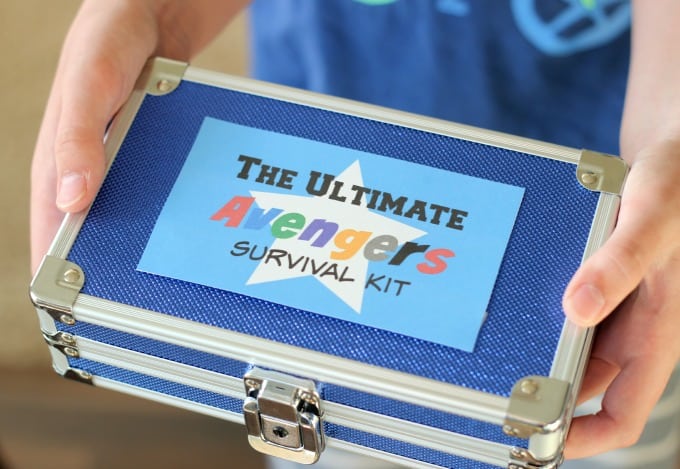 Step 1: Buy a locking pencil box. I found this one at Walmart and it comes with keys! What kid wouldn't be excited about their own lock box?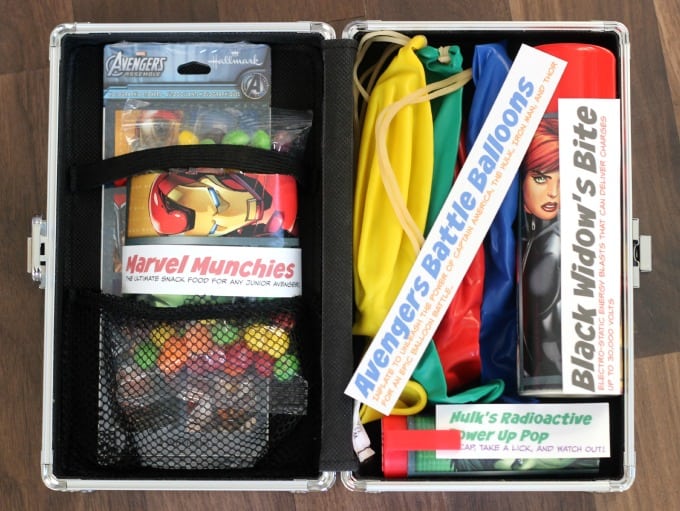 Step 2: Create fun labels to go with each item that you select for your survival kit!
Here is a peek inside the super hero survival kit:
1. MARVEL Munchies: The ultimate snack food for any super hero (Skittles, but trail mix would be great, too!).
2. Hulk's Radioactive Power Up Pop: Uncap, take a lick, and watch out! (Push Pop)
3. MARVEL Avengers Battle Balloons: Inflate to unleash the power of Captain America, The Hulk, Iron Man, and Thor for an Epic Balloon Battle! (Giant Balloons)
4. Black Widow's Bite: Electro-static energy blasts that can deliver charges up to 30,000 volts. (Silly String)
Feel free to use my MARVEL Avengers Survival Kit Printable Label to make your own kit! Click the link to download the image to your computer.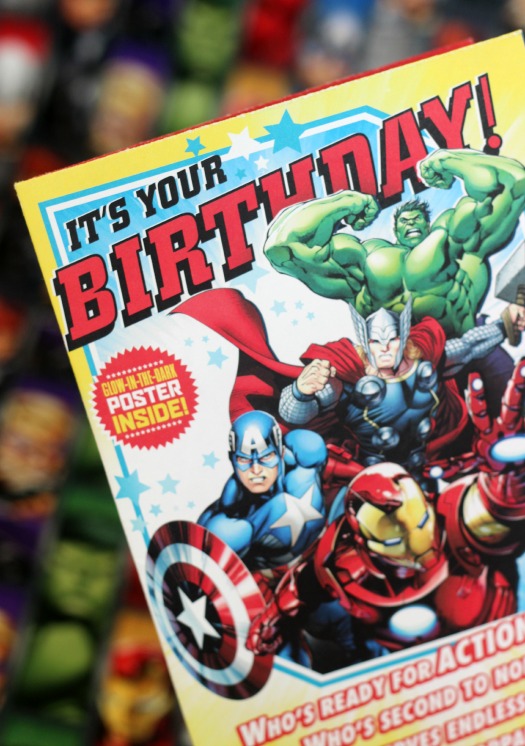 Step 3: attach the keys to the super hero survival kit box to a fun super hero themed birthday card.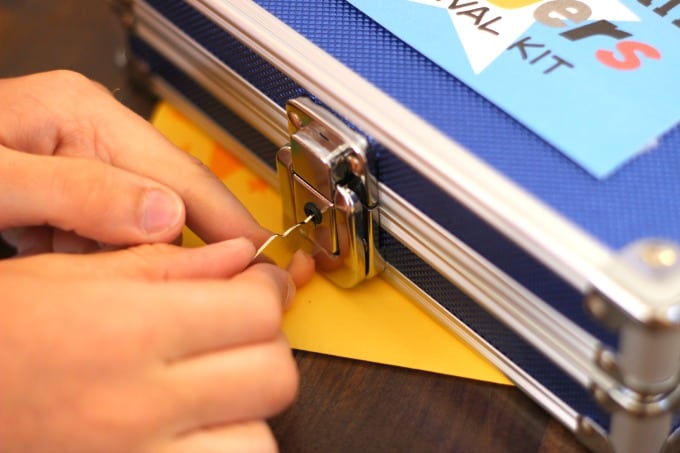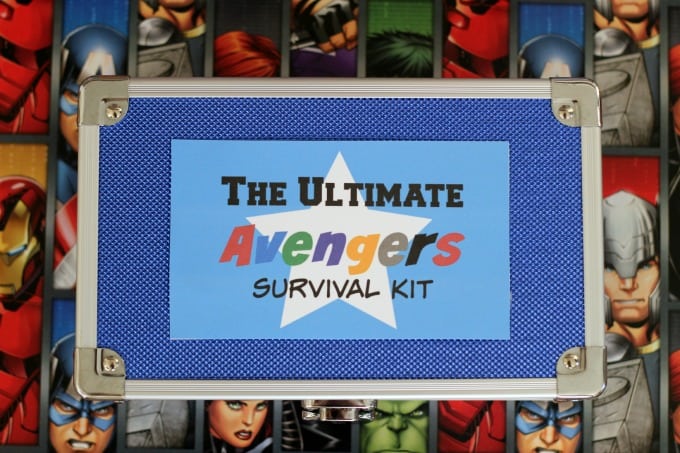 So what do you think? Do you have an Avengers fan who would like to receive something like this? We can't wait to see the new movie and had so much fun putting together this gift! I think kids just love personal gifts like this that also gives them a place to stash their things. One of the best gifts we gave our kids was "treasure boxes" to keep their special things in under their beds.
More gift ideas for kids that you will want to check out!
Boys Adventure Gift Idea: A fun gift that sends the boys on adventures instead of giving them "things".
Tween Hygiene Kit for Boys: I thought my boys would roll their eyes with these hygiene kits, but they liked the little tote full of items to leave out on the counter, making their morning routine easier.
25 Gifts that Kids Can Make: A collection of gifts that kids can make including TMNT ornaments, paracord bracelets and more.
https://instagram.com/p/2i_MpkQd1n/?taken-by=gluesticksblog