This post has been sponsored by Mars Wrigley Confectionery. All thoughts and opinions are my own.
Make someone's day by leaving a package of hilarious M&M'S® Messages Chocolate Candies on their desk, along with a fun Tag! You're It! printable tag to encourage them keep the kindness going!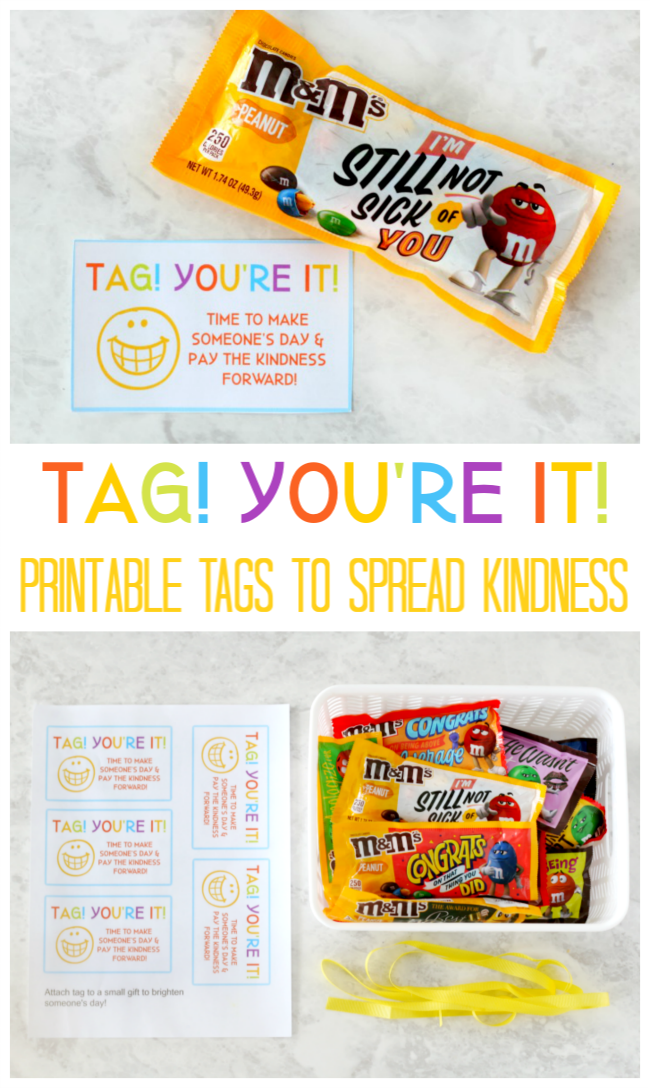 Did you know that there is an entire day in February dedicated to doing random acts of kindness for friends and family? Why focus on just one day? Let's spread happiness every day and M&M'S® Messages Chocolate Candies are a simple way to do that! Save on your purchase at Dollar General by using this coupon!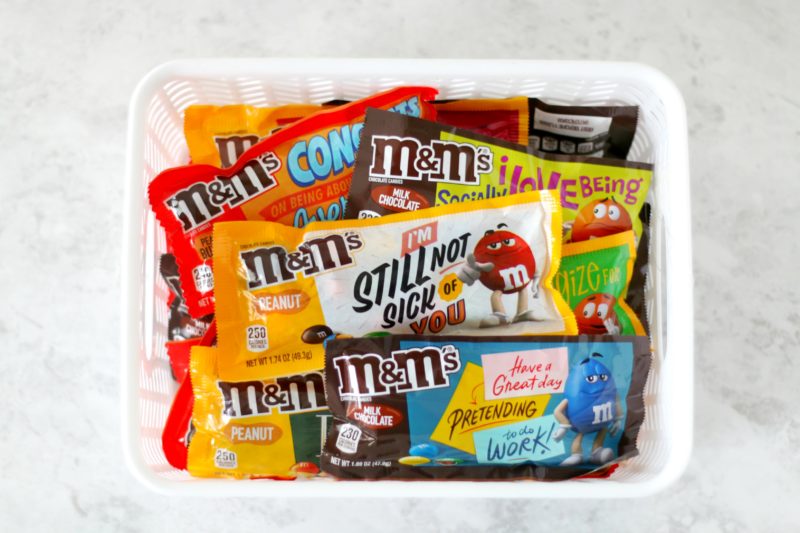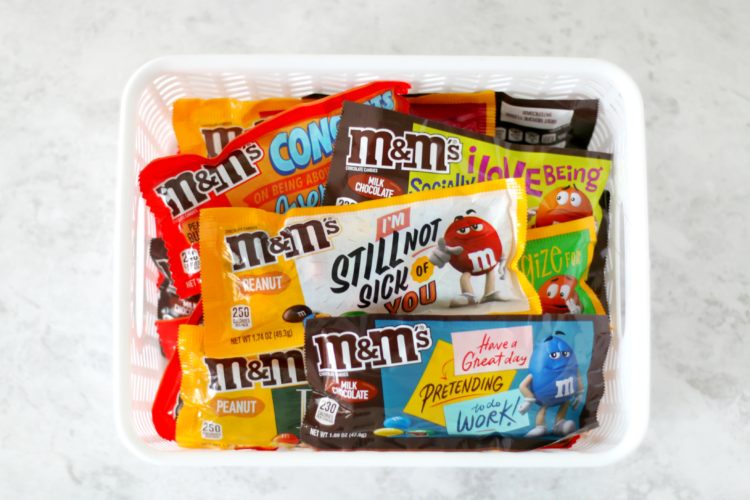 Never in my life have I laughed out loud over candy. Ever. Until now. I stumbled across these M&M'S® Messages Chocolate Candies at Dollar General, and still can't decide which one is my favorite. I mean, just look at them! With this coupon, you can save now at Dollar General!
"Have a great day pretending to do work!"
"You're lucky to have a friend like me!"
"Congrats! You made it in to work today!"
"Emotional Support Candy"
"I love being socially awkward with you"
"I'm still not sick of you"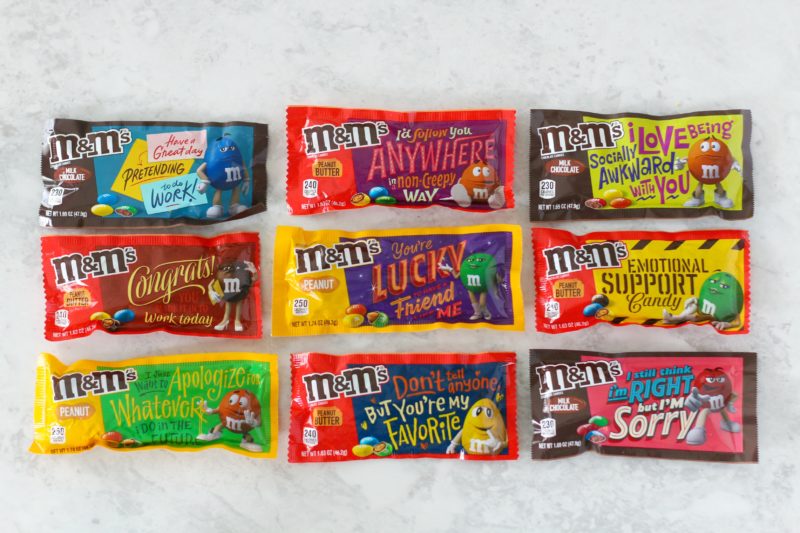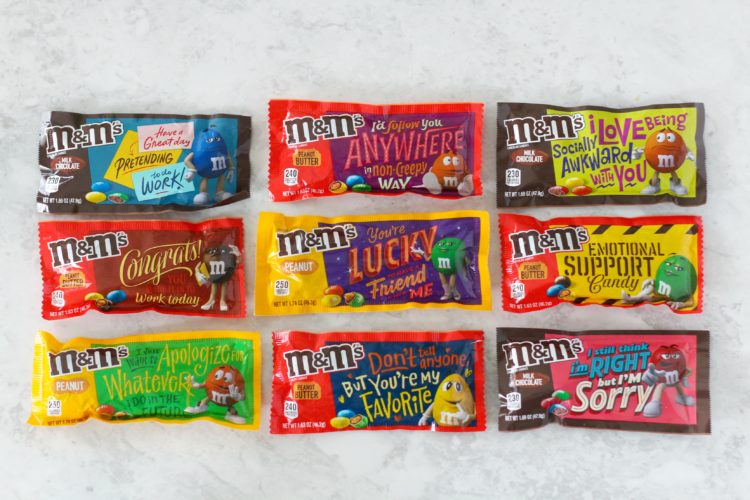 I grabbed a variety to use with the teenagers that I work with at our church's youth group, and some work related ones for Derrick to take to the office. He took one look and said, "Where did you get these?! These are great!" Needless to say he has already planning which co worker is getting which package. It's a hilarious message, and a treat at the same time!
Each pack is one of 30+ unique messages, appropriate for birthdays, everyday occasions, and apologies, and more. If you're looking to make make someone's day, handing one of these to a friend is a great way to do that!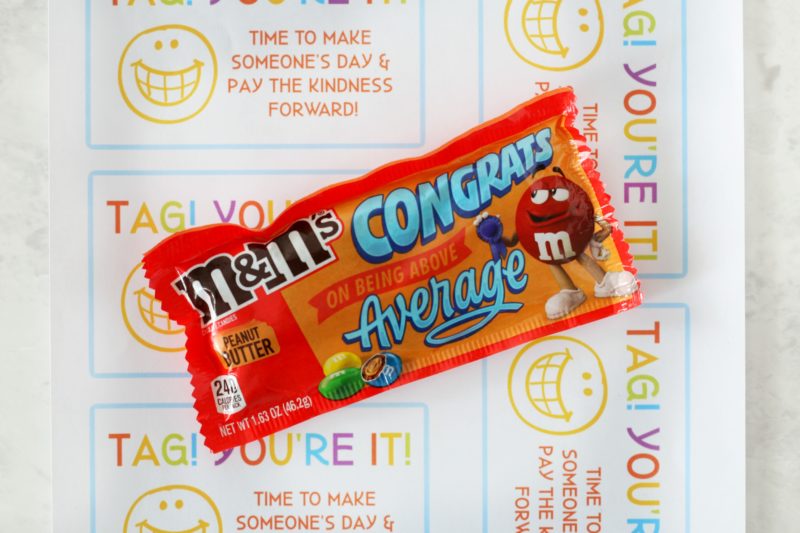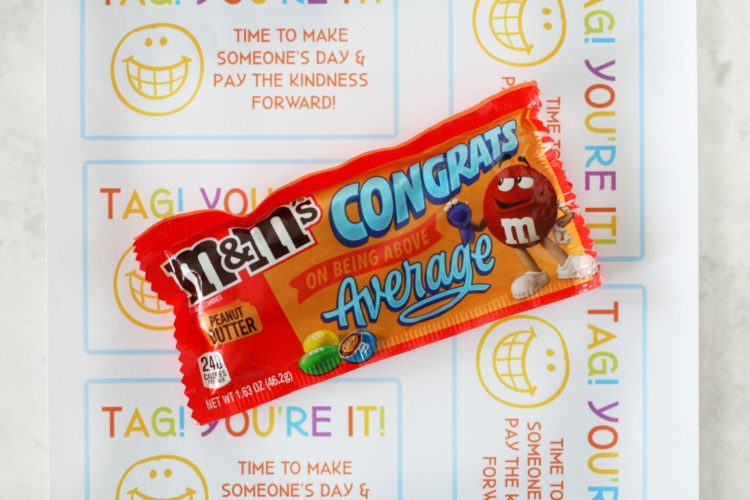 I created a Tag! You're It! printable to go along with it. Last week we were panning future youth group activities with the teenage girls at church and one mentioned that she'd like to do a "random acts of kindness" activity. These tags and candies will be perfect to give to send home with each of them to give to someone else. A great way to spread kindness and smiles throughout the office, teacher's lounge, or at home with your family!
Tag! You're It! Printable Tags To Spread Kindness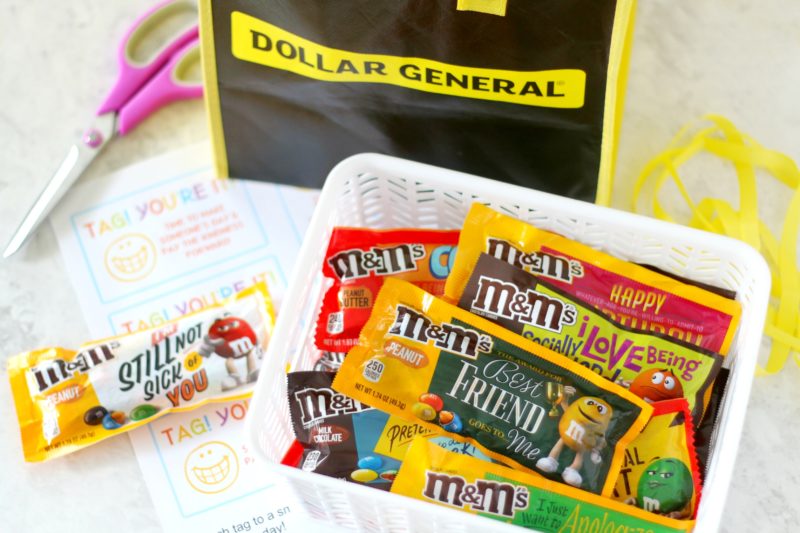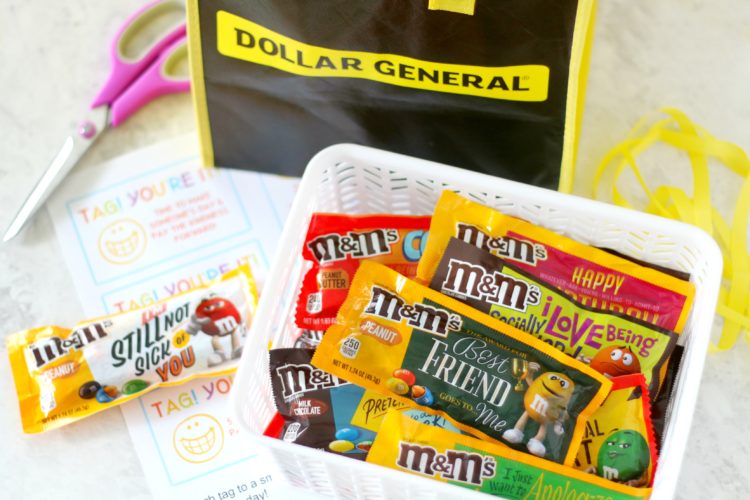 First, you'll need a variety of candy. Dollar General has a great selection of candy, but these were my favorite. Try to just grab one. I dare you. Again, click here for a coupon to save now!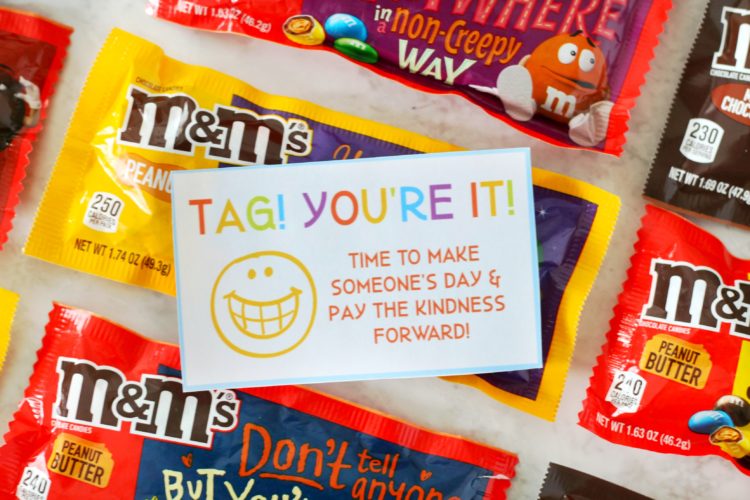 Then come home and print out a sheet of tags (link at end of post).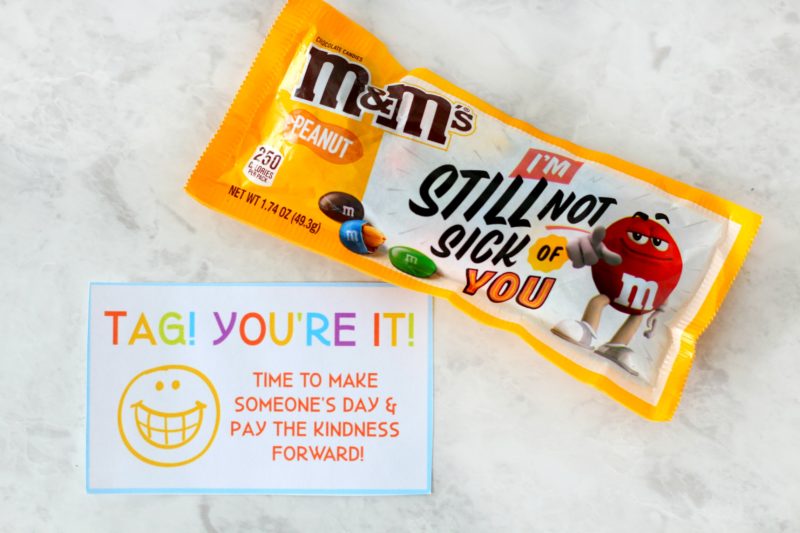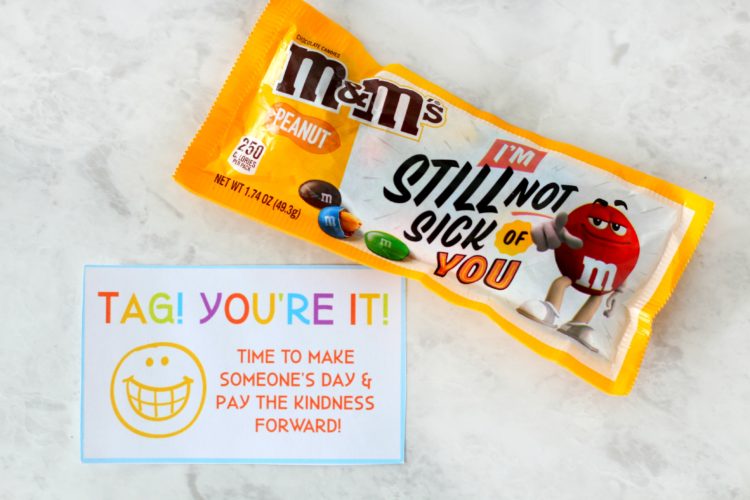 You can leave a tag near the candy or wrap it around the candy, it's up to you!