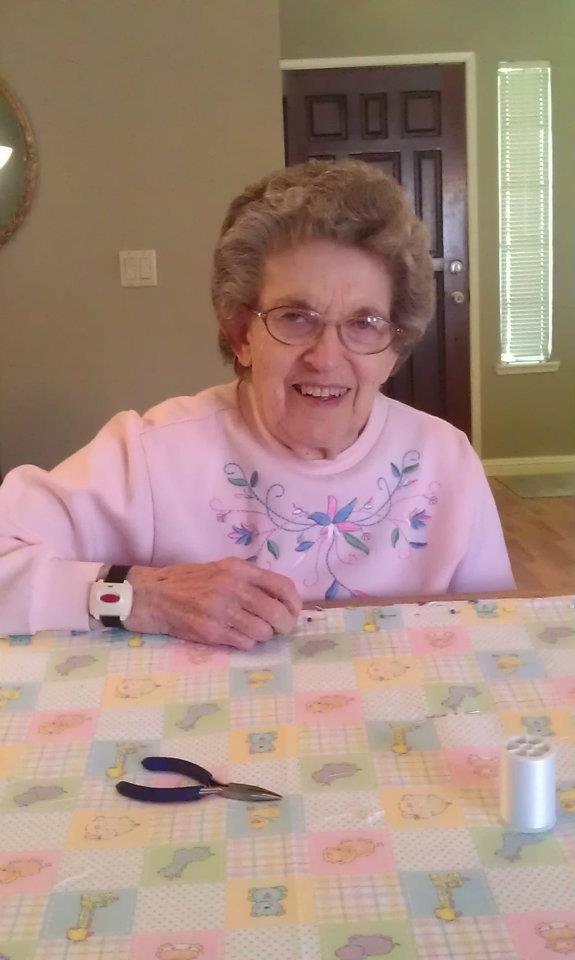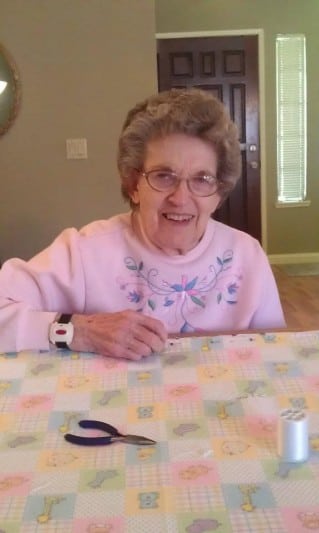 Grandma Eva was amazing at quilting and sewing. She taught me how to sew and helped instill a love in me for homemade things. Â Some of my fondest childhood memories were at her home in Grass Valley, California. Cooking, sewing, playing games, visiting, and watching her (and sometimes helping her) hand quilt whatever quilt she was making as a gift. And she made a lot of quilts. Hundreds.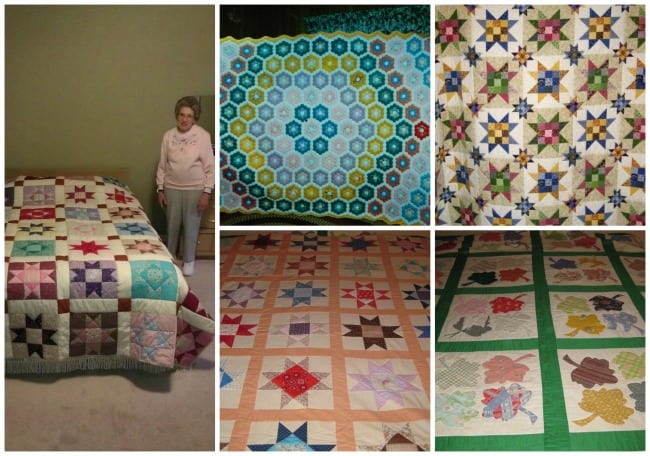 I was heartbroken when she passed away two years ago. Change is hard and there was such a deep void knowing that all of my grandparents had now gone to the other side.
I received one of her quilts after she passed away. It wasn't in the best of shape, but I still felt so lucky to have it. My aunt Evelyn told me that Grandma had covered the quilt when it started to fall apart years ago, and that there was another one underneath.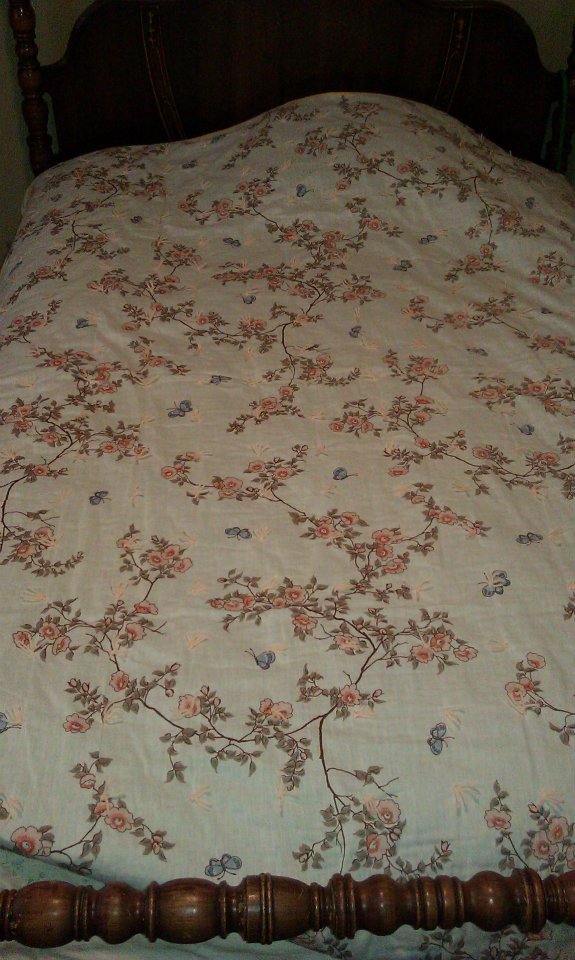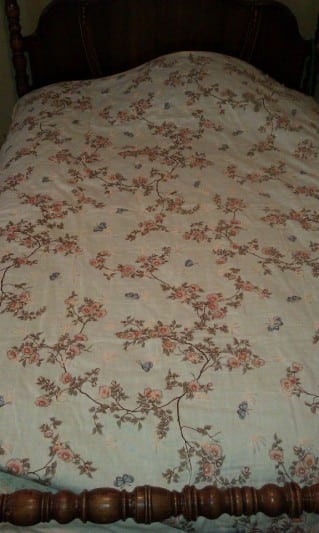 Below is a photo of the back side of the quilt. You can see the appliqués showing through. Since the quilt was falling apart I figured I had nothing to lose, so I tore into it one night and found all of those beautiful and bright appliqués!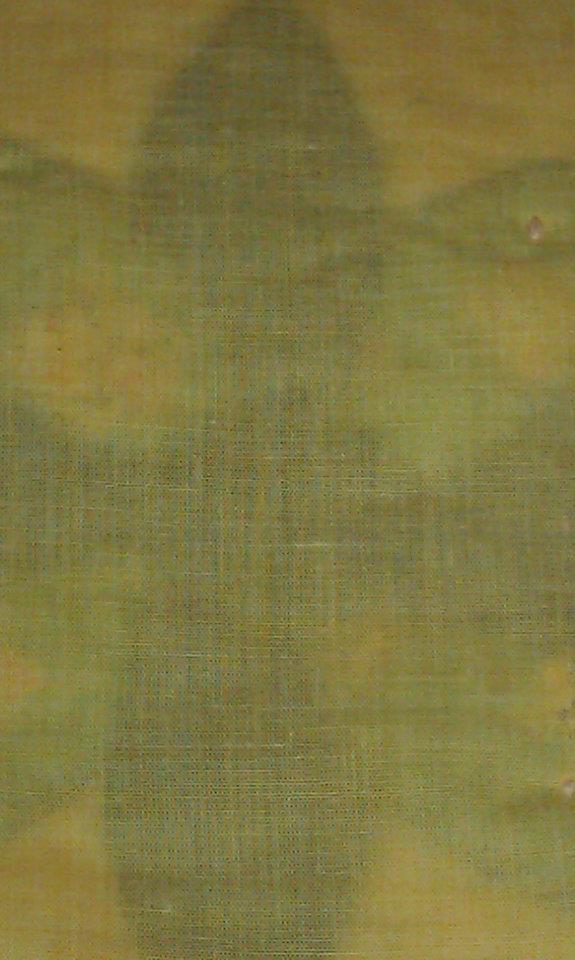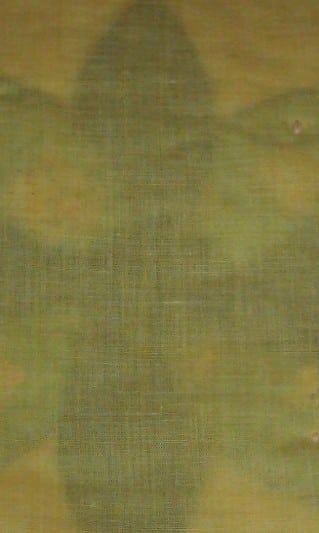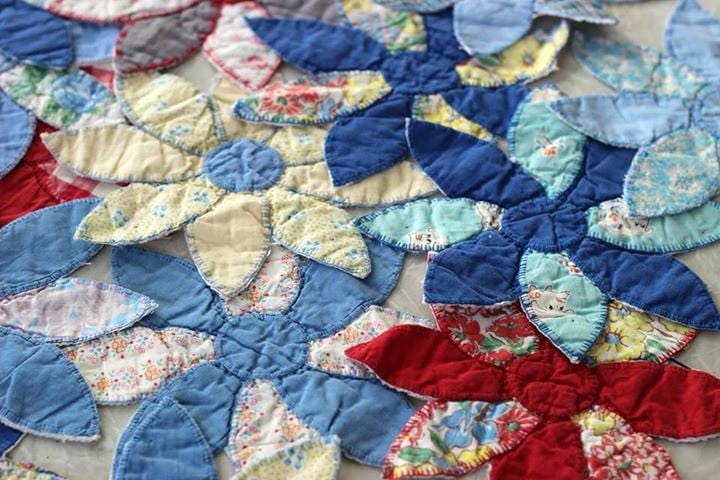 Some were in bad shape, but I was able to save 15 of them! Â I took them off and they sat in my sewing hutch for almost two years. I just wasn't sure what to do with them! IÂ have never been that great at being precise in my measurements and cutting. That's why I never cared for quilting. BUT…grandma inspired me. I decided to give it a go.
I hand stitched each appliqué on a white quilt block. That was the most time consuming part. I hid my stitches as well as I could and left her blanket stitches in.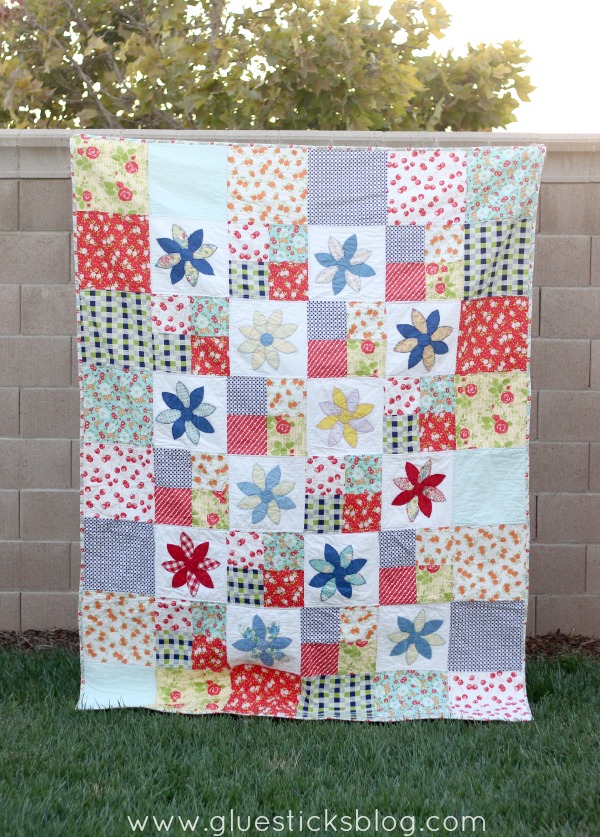 This was my first big (twin sized) machine quilting project and I am THRILLED that it turned out! I wish Grandma could see it and see how much those appliqués are treasured!
At first I didn't want to use the quilt because I was afraid the appliqués would get worn even more, but this quilt is just asking to be used. The bright colors would cheer up any one who gets the chance to snuggle in it on a sick day.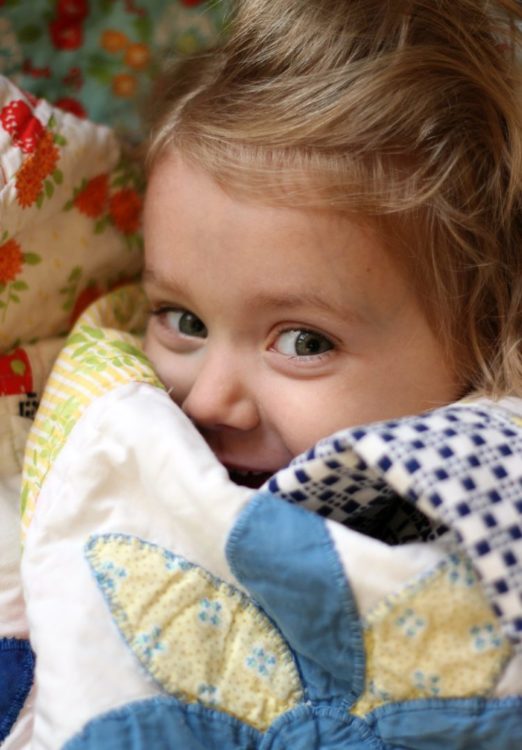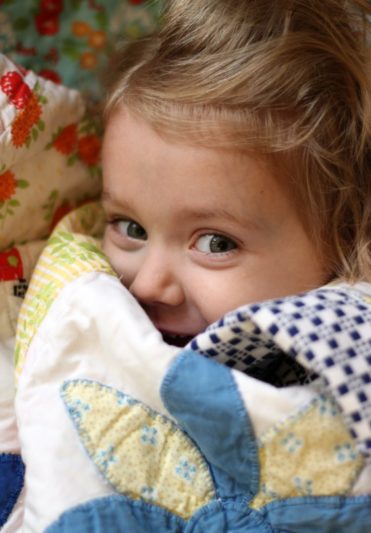 And so we will use it and keep it folded on the back of the couch. A nice reminder every day of the love that Grandma put into each of her quilts and stitches. A combination of her stitches and mine.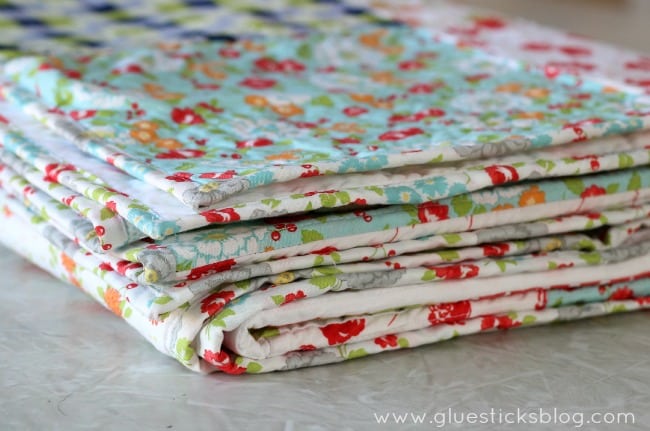 I wanted fabrics that were as bright and cheerful as those beautiful appliqués so I went with the Happy Go Lucky Fabric Line by Bonnie Camille.
This project lit a fire under me! Piecing together quilt tops is fun and frustrating and addicting all at once. It is so fun to see it  together. I have already started my next quilting project. My new guilty pleasure during nap time 🙂