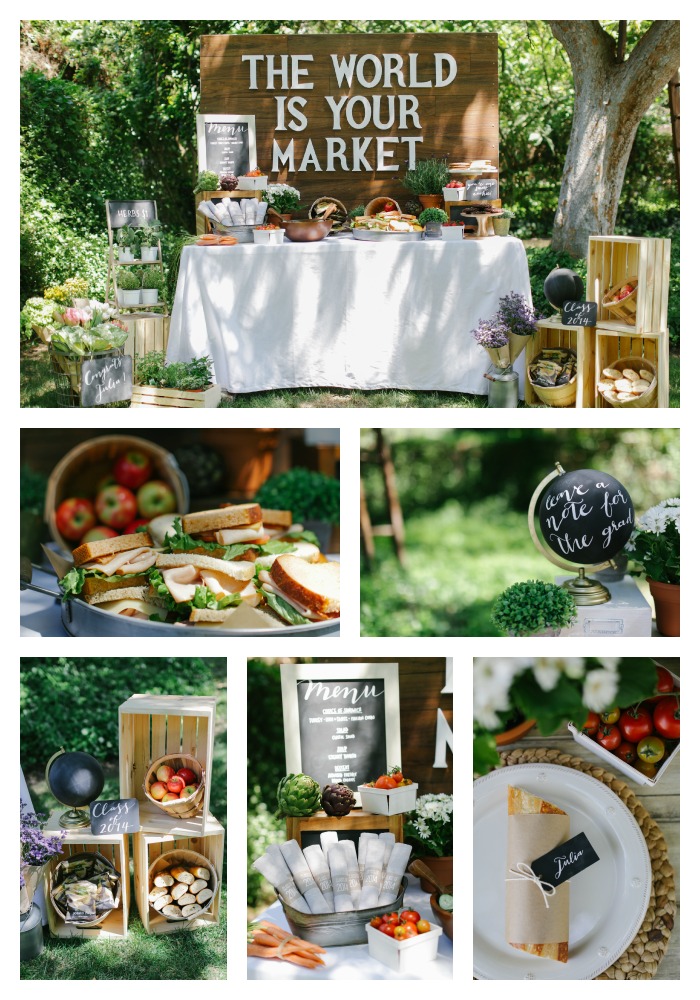 I could look at beautiful tablescapes all day long. The serene backgrounds, the bold pops of color, and fresh elements. This "The World Is Your Market" farmer's market graduation party is pure eye candy. I love the shady garden setting and choice of refreshments.  Sit back and let me take you through the elements of this perfectly designed graduation party by Evite.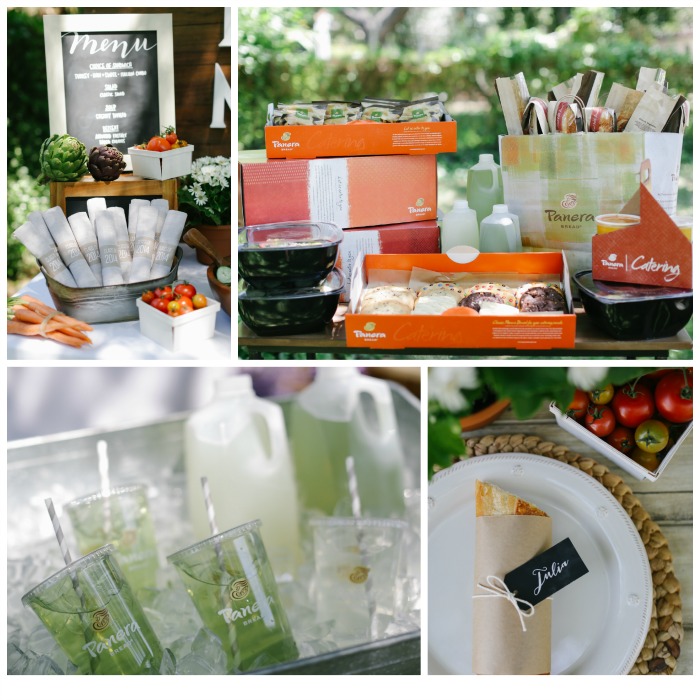 The refreshing spread of food was catered from Panera bread, one of my favorite restaurants. I love their crusty bread sandwiches and delicious soups.  The place settings are composed of woven chargers, a bright white plate and  topped with a crusty baguette place card. There are ice cold beverages in a beverage bucket for each guest and napkins wrapped in "Class of 2014".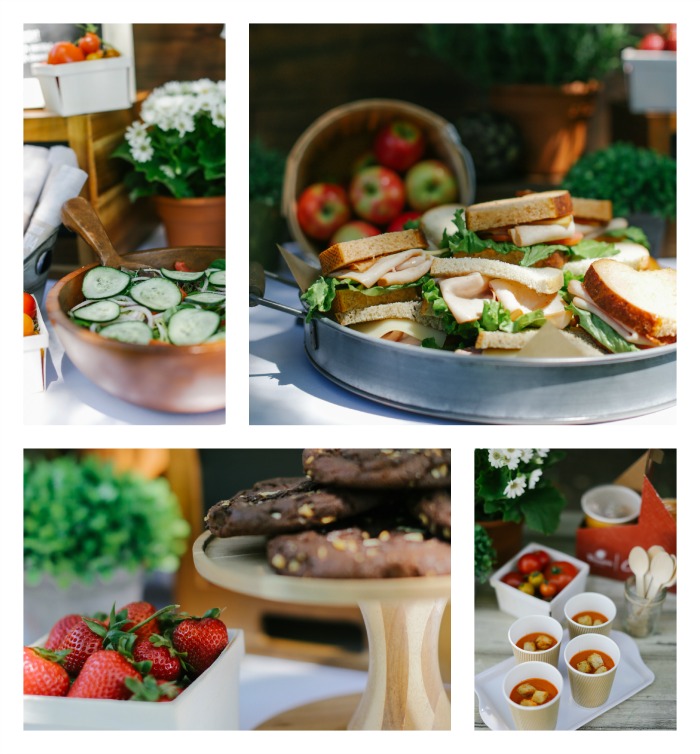 Fresh salads, sandwiches, fruit and cookies are in reach for the guests as well as warm soup served with herb croutons. I love the idea of serving soup in tiny portions by using small cups instead of bowls.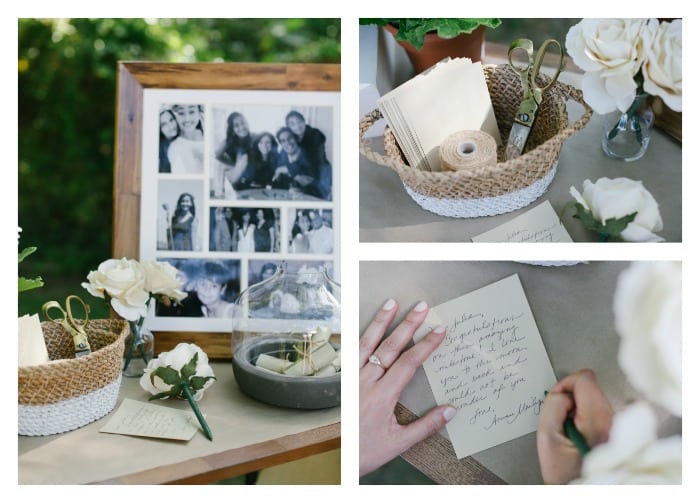 As the guests arrive, or as they are making their way around the party, they can stop by the collage display and leave a hand written note to encourage the new graduate. The World is their Market now as they set off on their new venture.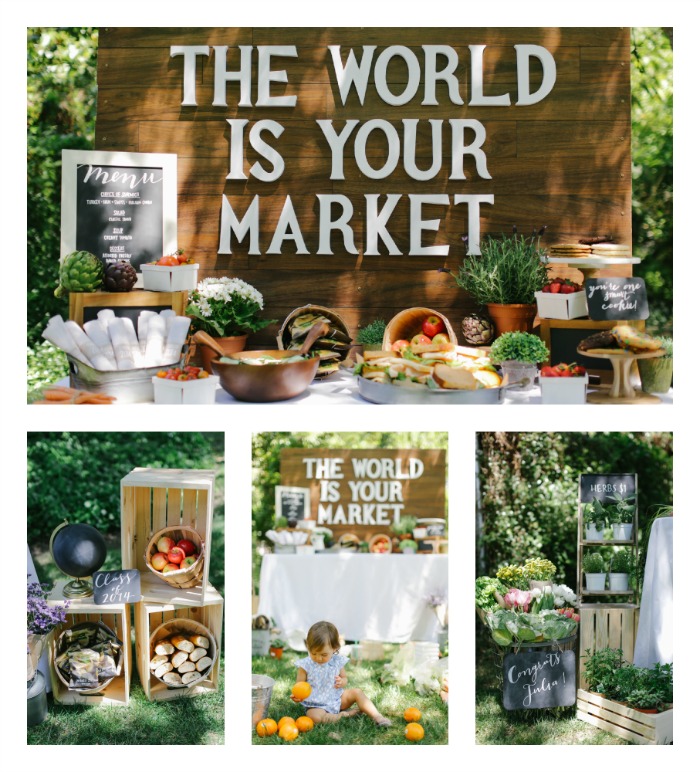 More touches like crates filled with baguettes, chips, fresh fruit and flowers as well as  many fun chalkboard elements tie everything together.
I hope you enjoyed this virtual tour as much as I enjoyed compiling it for you! For more inspiration and details on this graduation party, and ideas on recreating the "The World Is Your Market" backdrop visit evite.com. To cater your next gathering be sure to visit Panera Bread for their delicious menu choices!
Thank you evite for sponsoring my writing. I thoroughly enjoyed putting this photo tour together. All opinions are my own.