Cute, cozy and comfortable are the trends this winter. Here is a simple style guide for girls!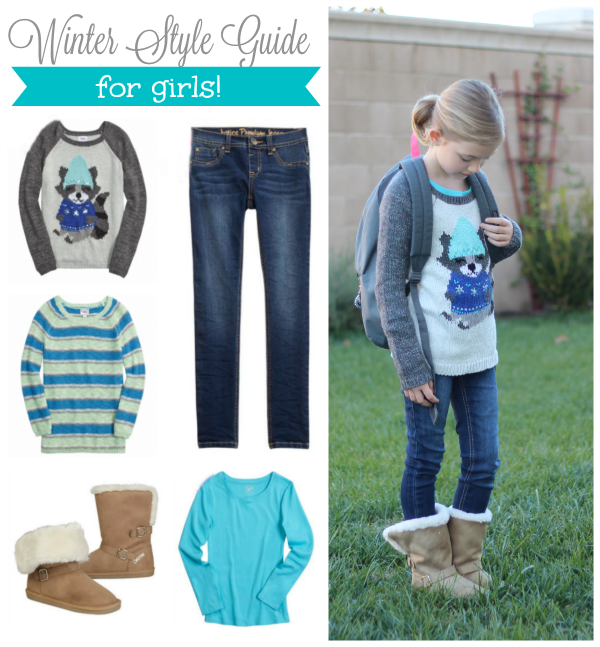 Kaylee is so cute. She has a heart of gold and loves hearts, flowers, puppies, and all things good. She also wants to be a fashion designer when she grows up. I'm always finding cute little doodles of dresses and gowns, usually princess related, around the house. Kaylee is going through a growth spurt and recently passed down a majority of her clothes to Ruby. I couldn't believe when I peeked into her closet that she had a few dresses, 1 long sleeve shirt, a bunch of short sleeved shirts and 2 pairs of pants. That wasn't going to cut it for winter!
My aunt invited the girls to come over for a fancy tea party last week and since she needed a new holiday dress anyway, we decided to make a trip to the mall to get her a few outfits to add to her closet. Both dressy and casual.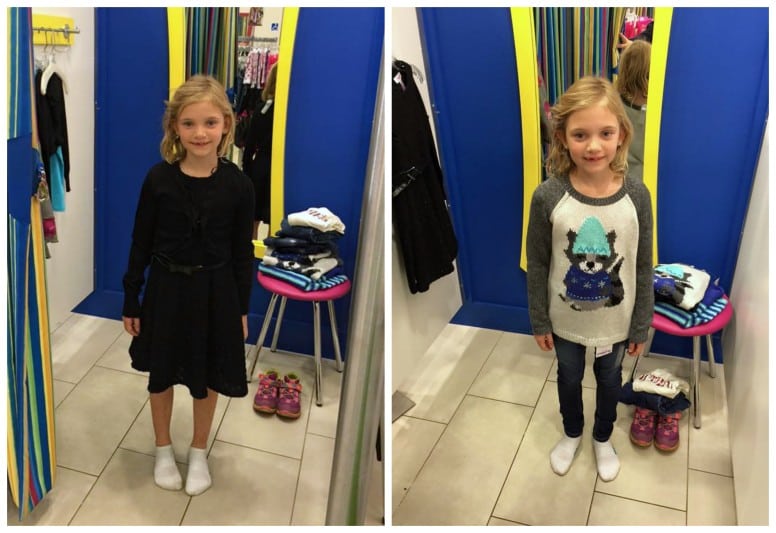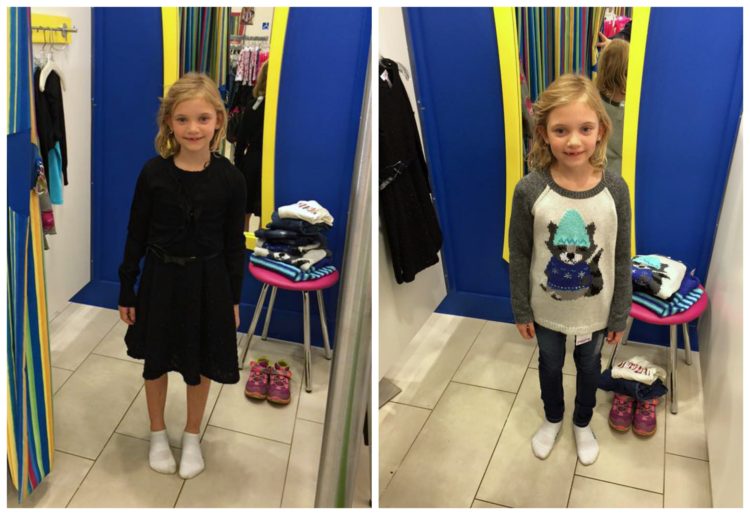 I didn't realize how much of an online shopper I was until we went to try on some outfits in the dressing room at
Justice
. She said, "What is a dressing room? Do I have to take my clothes off? My shoes too?!?!" Hahaha! She caught on quickly and had fun checking out her outfits in the mirror.
It was easy for her to find coordinating items because their collections were all displayed together! She picked out a pair of jeans, a sweater and then found a coordinating layering tee. It gave her independence and confidence all at the same time.
The sales girls were super helpful and we enjoyed receiving such great service. They went in the back to find more inventory for us if her size wasn't out on the sales floor, they helped carry her items to the dressing room since our hands were full, and they complimented her on her style choices multiple times. We thought it would be fun to put together a style guide for girls!
Homemade Accessories for Girls
Make Your Own Cabochon Flower Jewelry
Winter Style Guide for Girls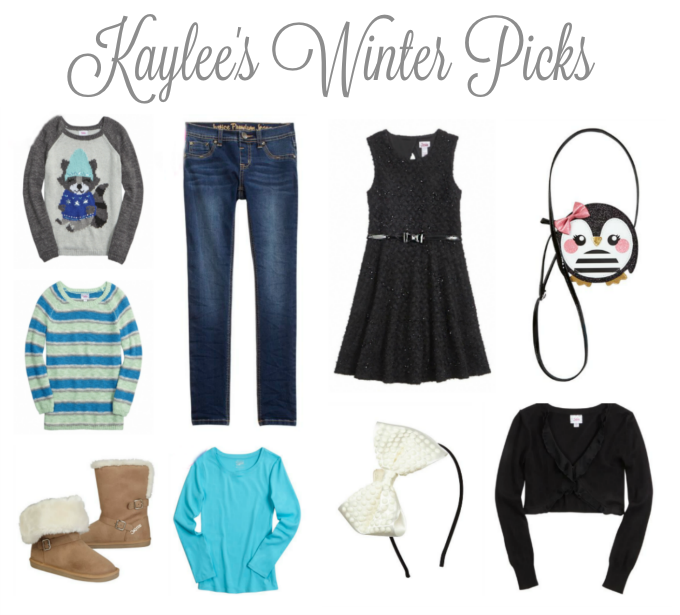 Style Guide for Girls: All Dressed Up
This was the first time that she had complete freedom over what clothing we bought and she LOVED it. I was really impressed with the items that she picked out too. The girl has style!
Here are the two looks that she came home with: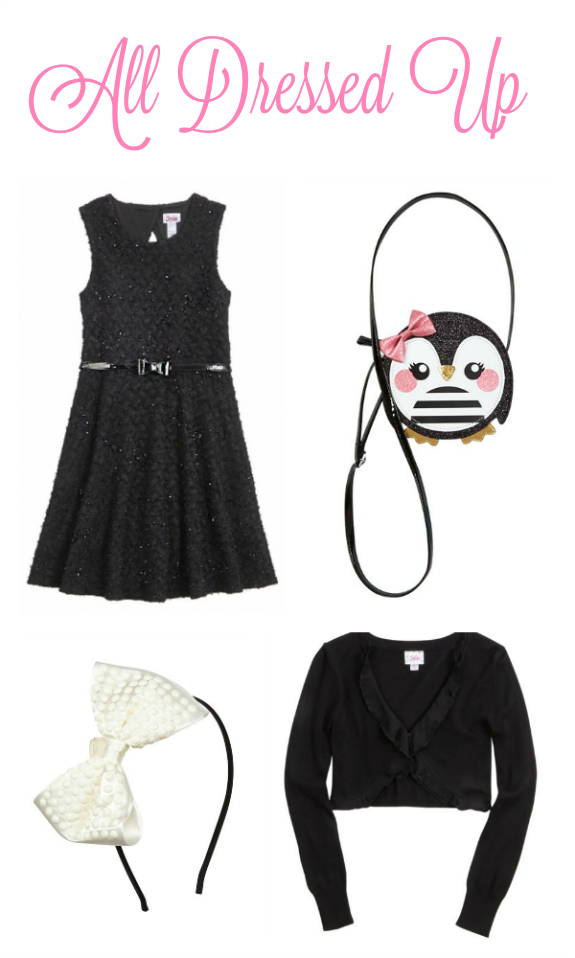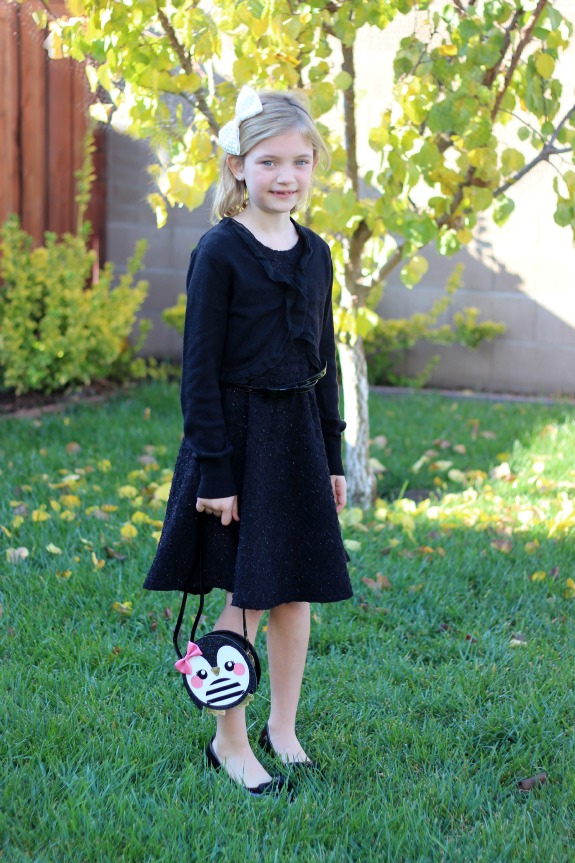 A darling black holiday dress with ruffle shrug, headband and penguin purse. I'm pretty sure she planned everything around the purse. She went back and forth trying to decide between a gold, pink, or white headband, and chose white in the end.
She wore her new outfit over the weekend to the tea party and looked so darling!
Style Guide for Girls: Warm and Casual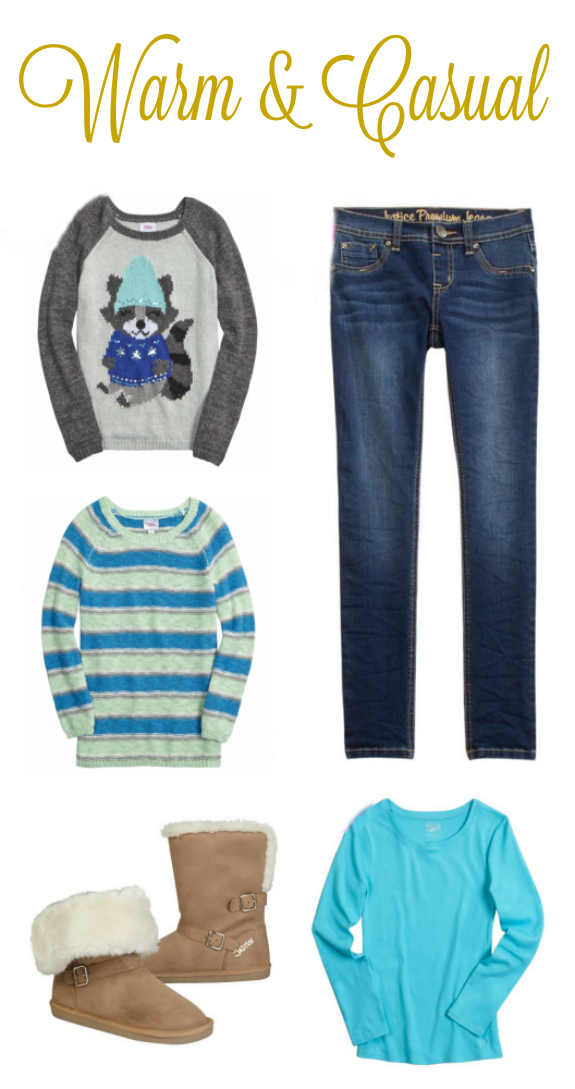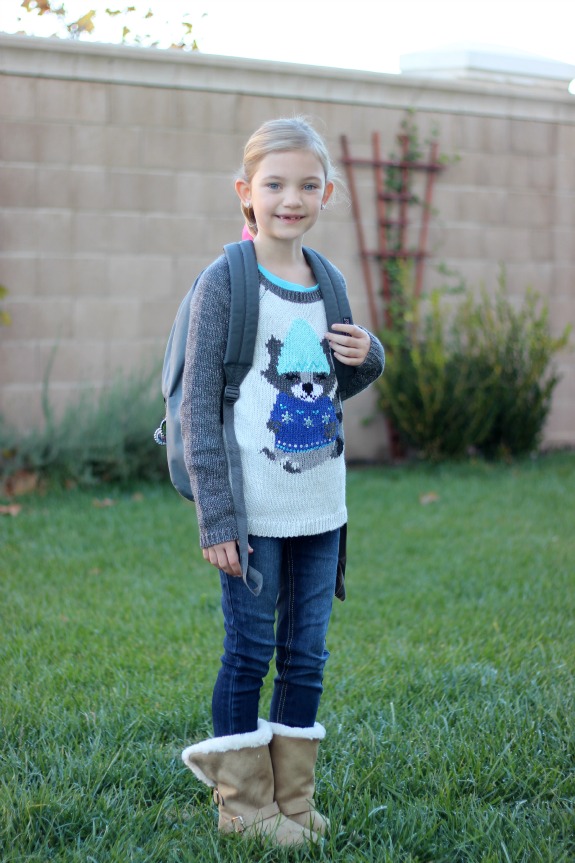 For her casual look she picked out 2 sweaters, a layering tee, fashion boots that can be worn 2 ways, and a pair of skinny jeans. She was so excited to wear her new outfit to school the next day. She wore everything here except for the striped sweater and as she made her way across the crosswalk in the school parking lot the crossing guard commented on how much she loved her raccoon sweater. Kaylee was beaming.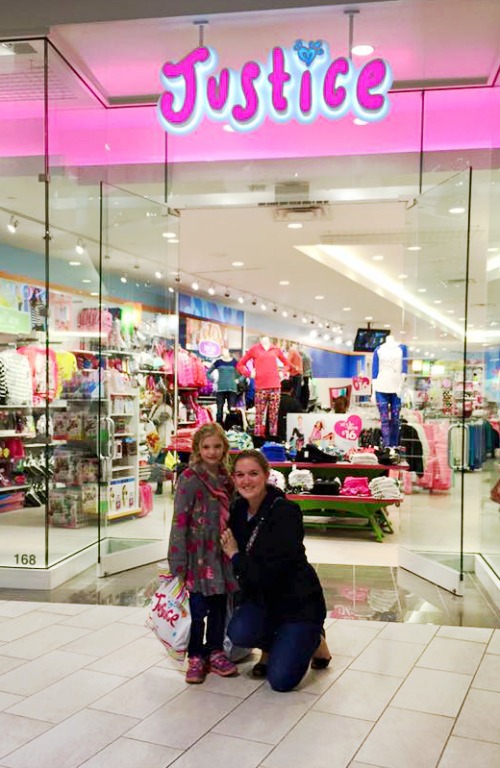 We had so much fun at Justice. If you can't make it into the store (or prefer online shopping like I sometimes do) you can 
Shopjustice.com
 for an even bigger selection of web exclusive styles and sizes!
I was selected for this opportunity as a member of Clever Girls and the content and opinions expressed here are all my own.