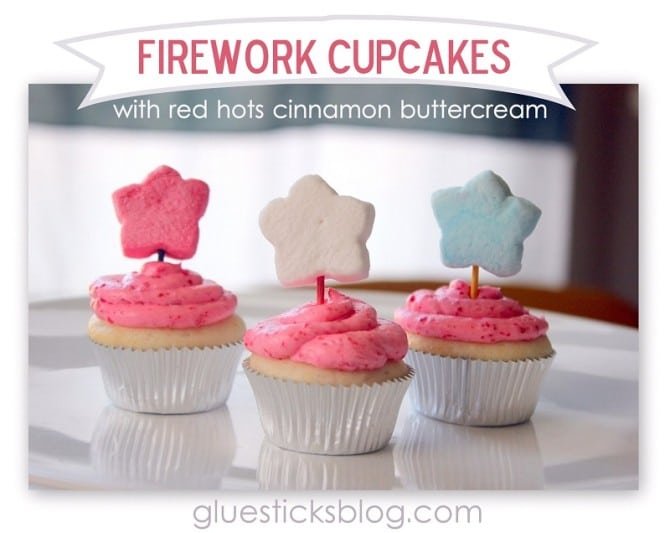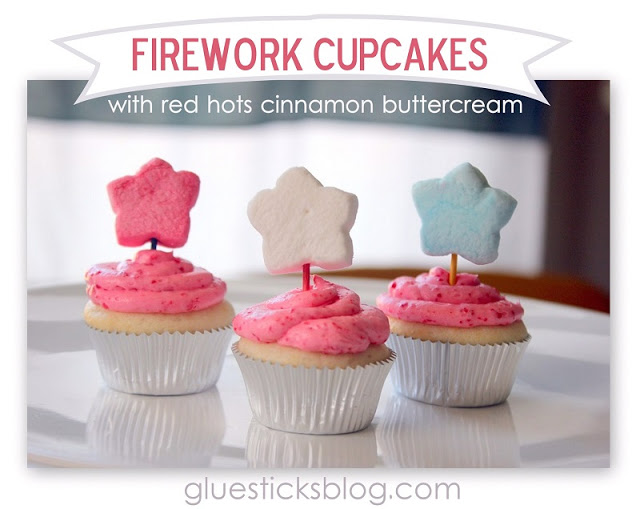 One of my favorite flavors (and scents) is cinnamon. When I saw a recipe on
MADE
 for buttercream made with Red Hots I knew I had to try my own version!  I made 80 of these mini cupcakes for a cub scouts dinner recently and they were so fun to make! Perfect pop-in-your-mouth treats with a kick of cinnamon in each bite.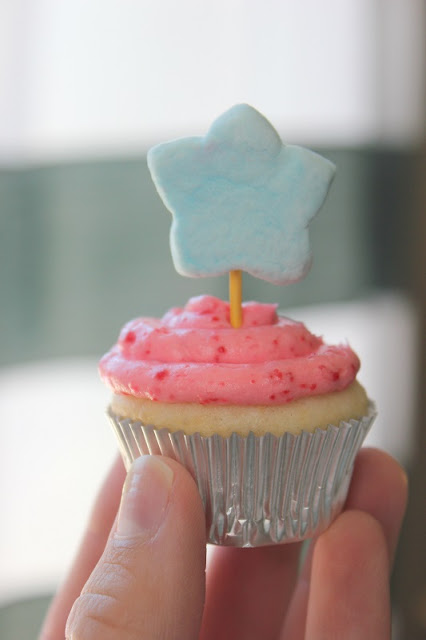 I always use the
Wilton buttercream frosting recipe
. I like using real butter in frostings, but it can be problematic if the temperature isn't perfect. It was 112 degrees that day and I knew that it would be hard to keep the frosting from melting when transporting them. So I  usually use shortening for cake decorating and cupcakes and add a bit of butter flavoring to it.
Cinnamon Red Hots Buttercream
1 c. shortening
1 tsp. clear vanilla extract
1 tsp. butter flavoring
1 lb. sifted powdered sugar
2 T+ milk
1 movie theater sized box of Red Hots (or bag)
In large bowl, cream shortening with electric mixer. Add vanilla. Gradually add sugar, one cup at a time, beating well on medium speed. Scrape sides and bottom of bowl often. When all sugar has been mixed in, icing will appear dry. Add 2T milk and beat at medium speed until light and fluffy. Add more milk 1 tsp. at a time until desired consistency.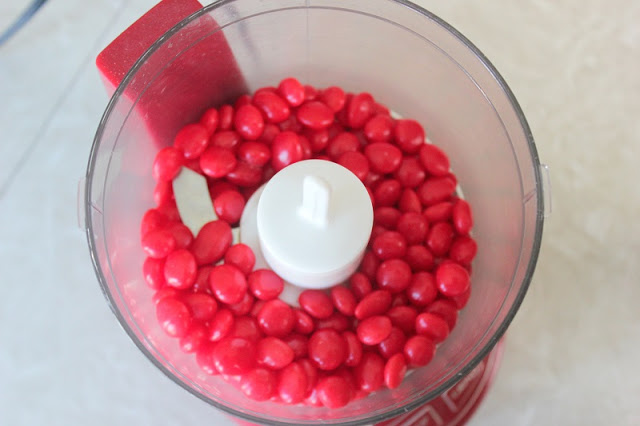 Pour Red Hots into a food processor and pulse until broken down to a coarse powder.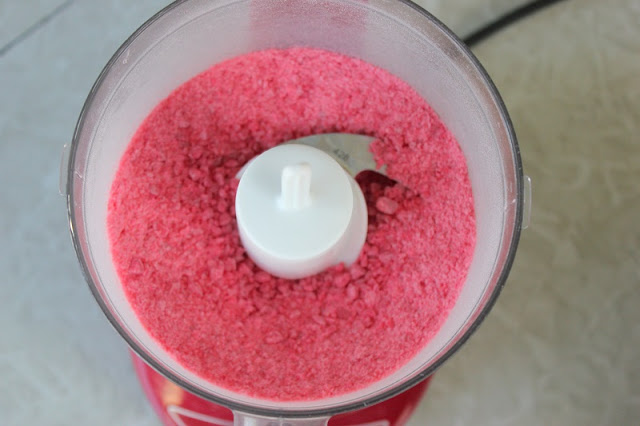 You can also use a Ziploc and hammer to break down the Red Hots.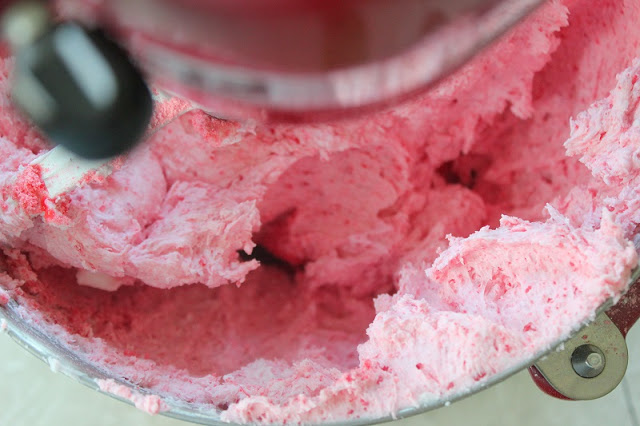 Add to your buttercream mixture and mix until incorporated. I noticed that the Red Hots thickened up the frosting a bit so I added a little more milk until it was the perfect consistency.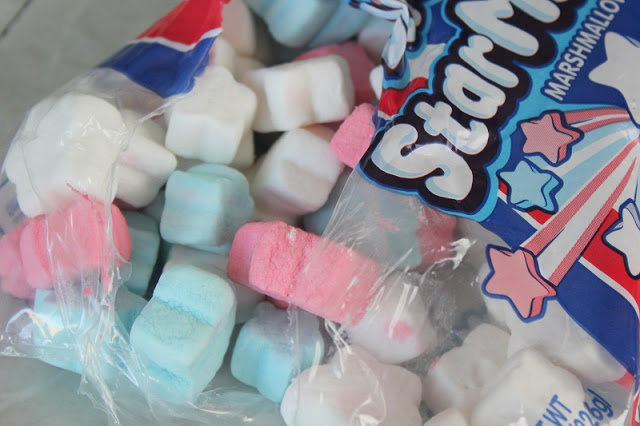 These fun star marshmallows were the perfect addition to the cupcakes. I even noticed some that had been picked off the cupcakes at the cub scouts dinner. Apparently a few little kids thought they were just too tempting.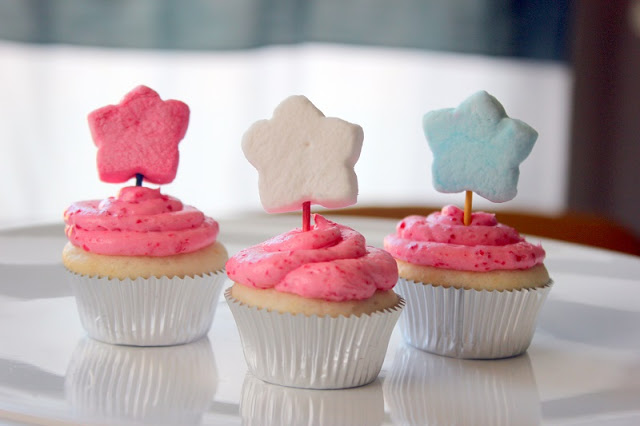 And there you go. The perfect little firework cupcakes with the perfect kick of cinnamon frosting.