Soft and chewy, even after a couple of days, these peanut butter chocolate chip cookies are simply irresistible!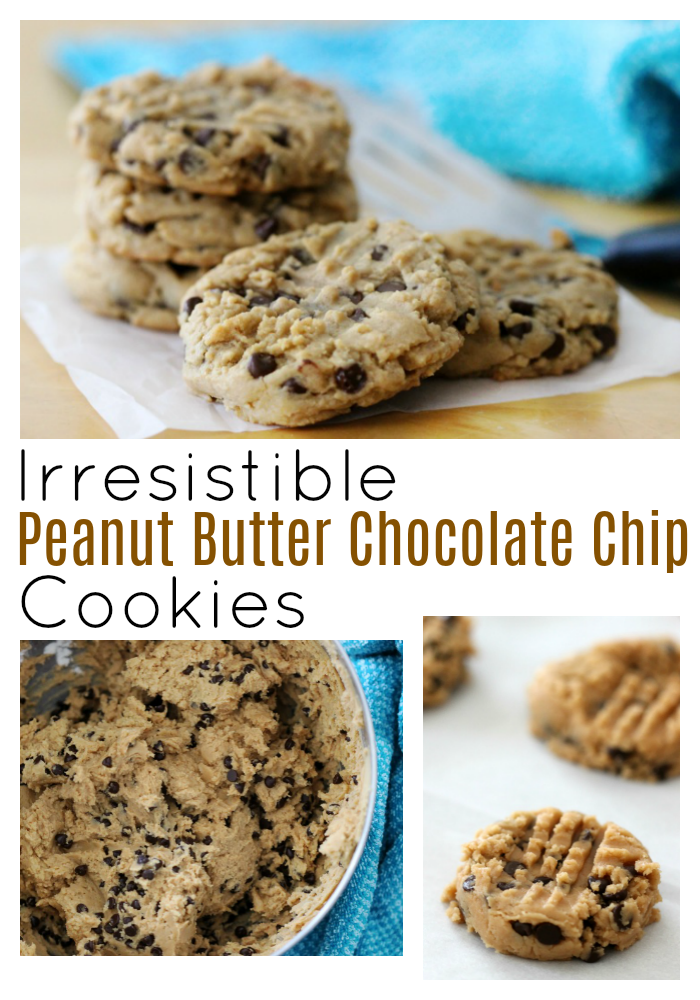 Peanut butter cookies are one cookie recipe that my husband and I both love. He doesn't like chocolate chips—had I known that before we got married—just kidding. NOT a deal breaker, ha! Marriage is all about compromise. Before I add the chocolate chips I always scoop out 6-12 cookies just for him and bake them on a separate sheet. THEN I add all of that chocolate chip goodness for the rest of us.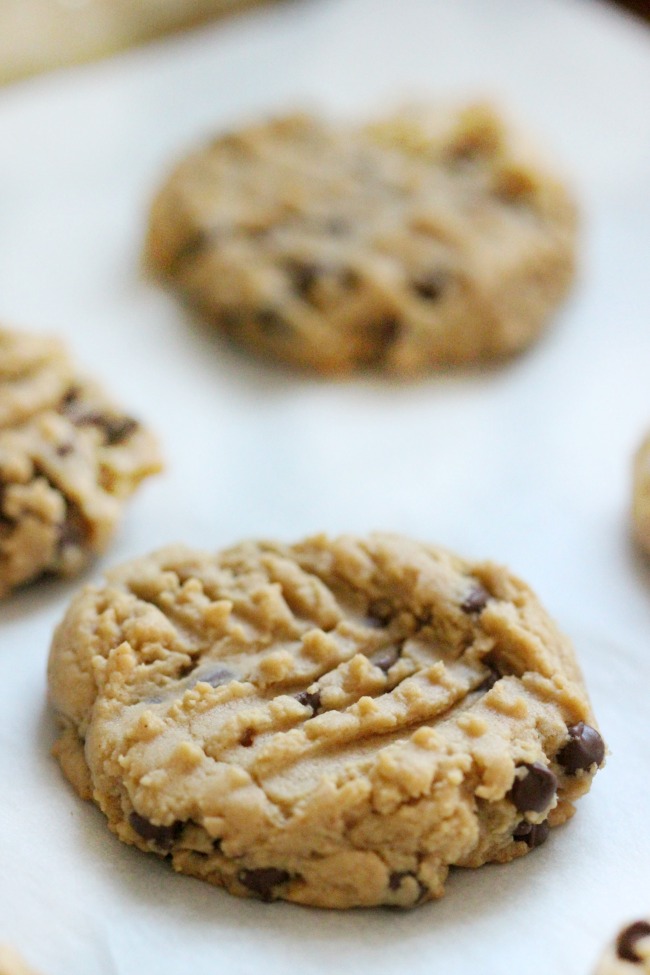 I love these cookies because they are super soft and stay soft even after a couple of days!
Most peanut butter cookies turn dry and crumbly very quickly. They are simply irresistible! Hence, the name. It's been my go-to peanut butter cookie recipe for over five years and I hope that it becomes yours as well!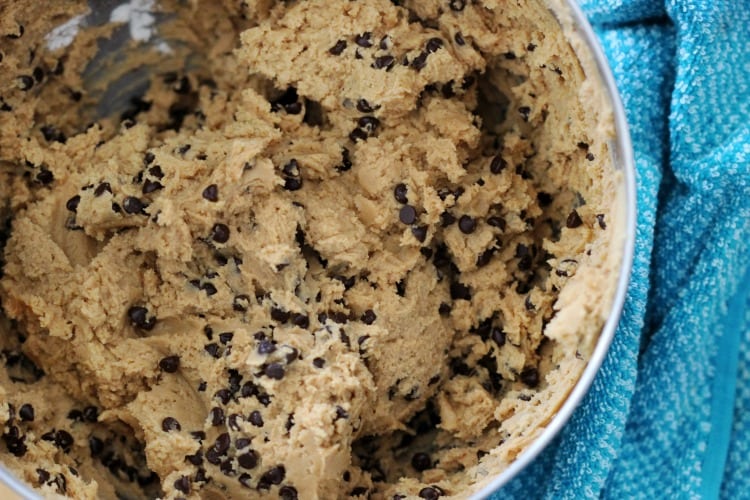 Irresistible Peanut Butter Chocolate Chip Cookies
adapted
2 1/2 c. brown sugar
1 1/2 c. creamy peanut butter
1 c. butter
6 T. milk
2 T. vanilla
2 eggs
3 1/2 c. all purpose flour
1 1/2 tsp. baking soda
1 1/2 tsp. salt
1 (12 oz.) bag mini chocolate chips
Preheat oven to 375 degrees.
Combine brown sugar, peanut butter, butter, milk and vanilla in large bowl. Mix at medium speed of electric mixer until well blended. Add egg and mix just until blended.
Add flour, baking soda and salt and add to creamed mixture at low speed. Stir in chocolate chips.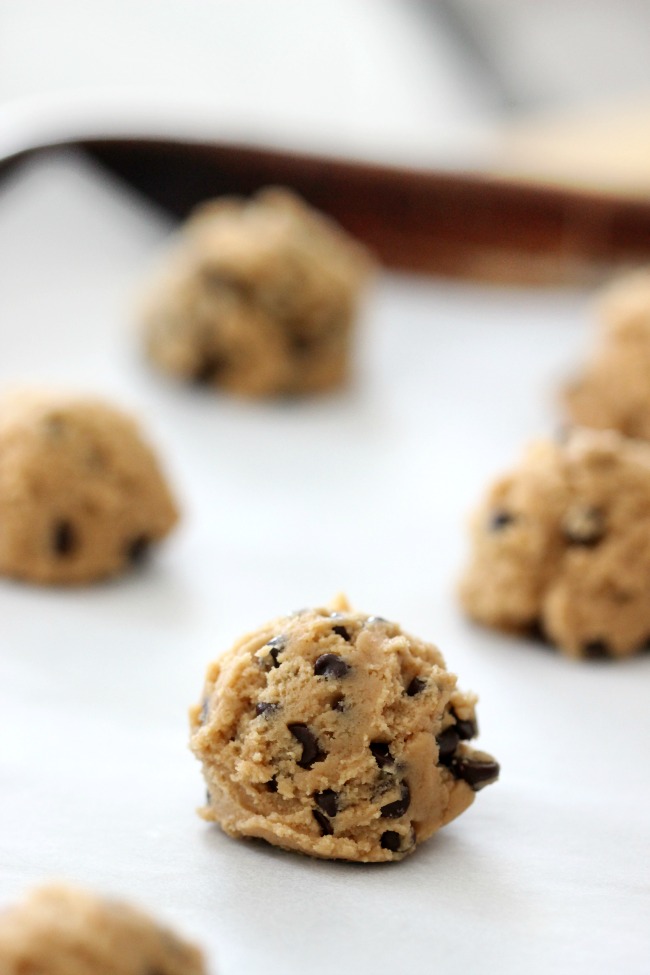 Drop by rounded scoops (I use the pampered chef scoop which is about 2 T.)  2 inches apart onto ungreased cookie sheet. Flatten slightly in crisscross pattern with a fork.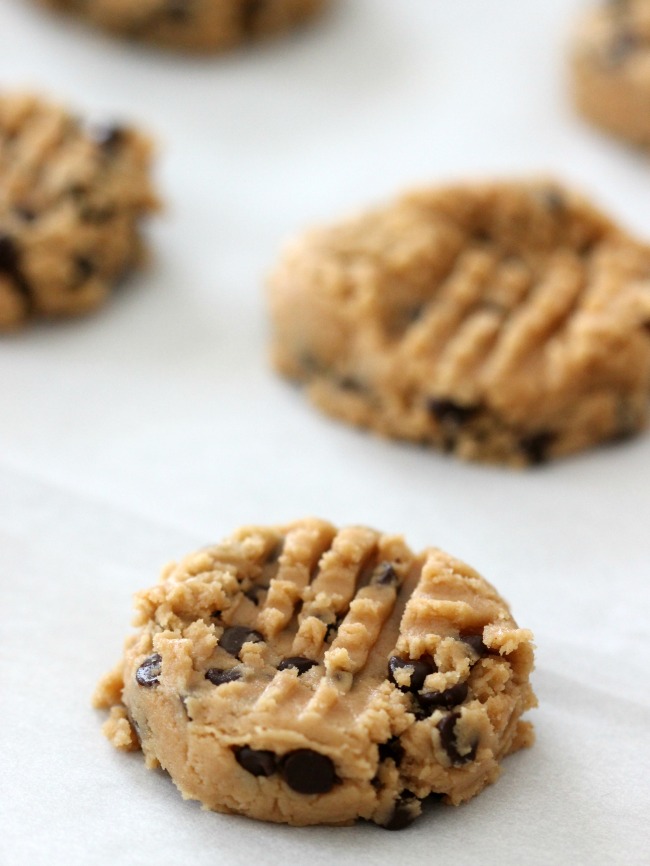 Bake one baking sheet at a time for 9 minutes or until set and just beginning to brown. Do not over-bake. Cool 2 minutes on baking sheet. Remove cookies to foil to cool completely.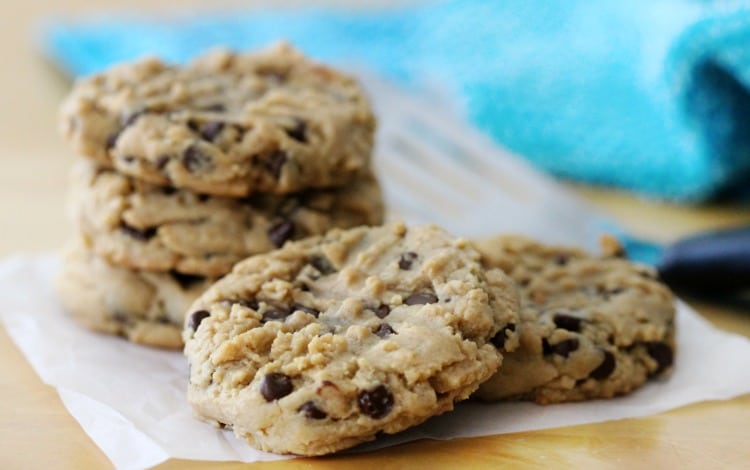 Makes about 5 dozen cookies.
I have been eying these beauties from Inspired By Charm and think that I'll add them to my "must make" list! Chocolate Dipped Peanut Butter Cookies? Yes, please.
You might also like…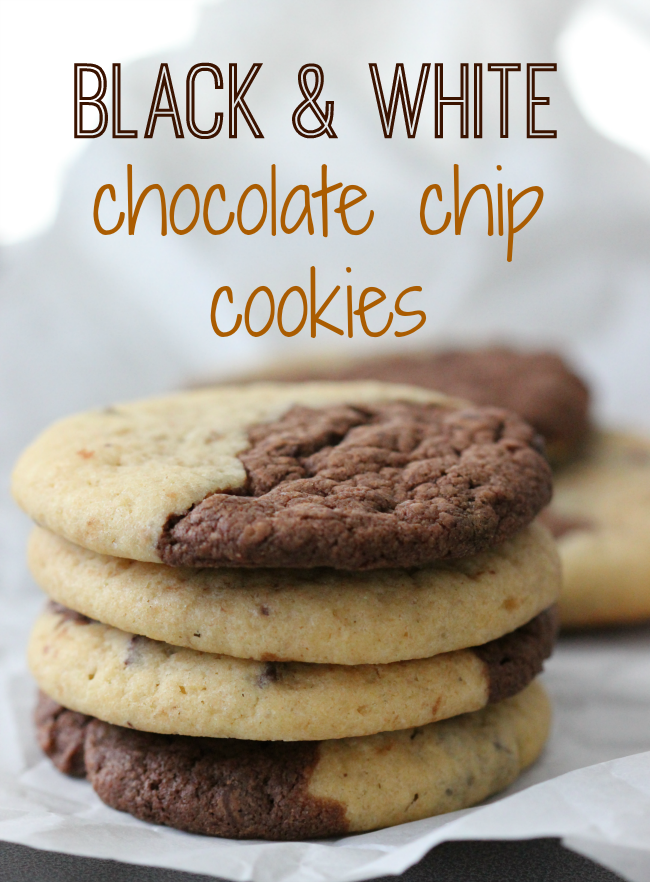 Black and White Chocolate Chip Cookies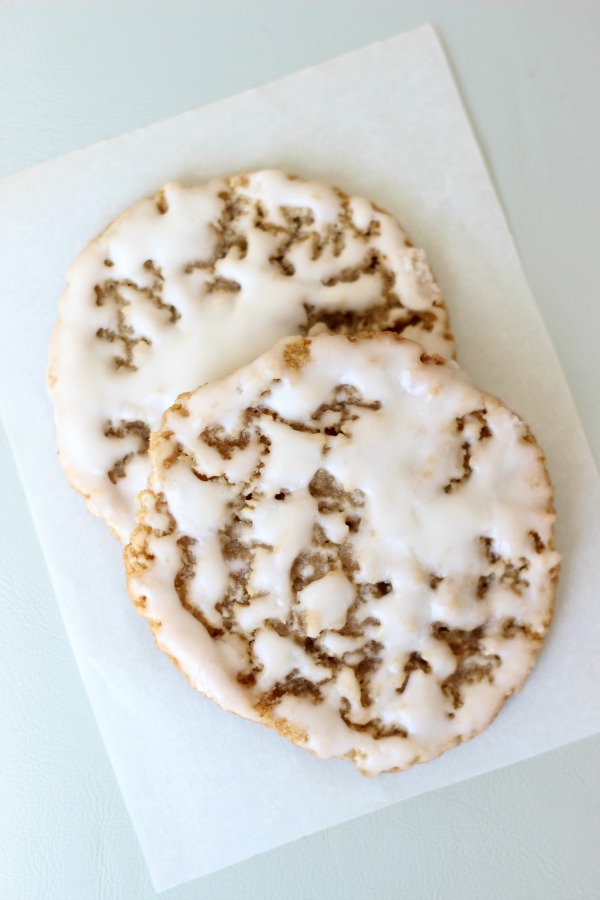 Old Fashioned Iced Oatmeal Cookies
Bakery Style Sugar Cookies