This baby hat is so easy to make and uses just knit scraps of fabric! Make a few to keep on hand for baby shower gifts!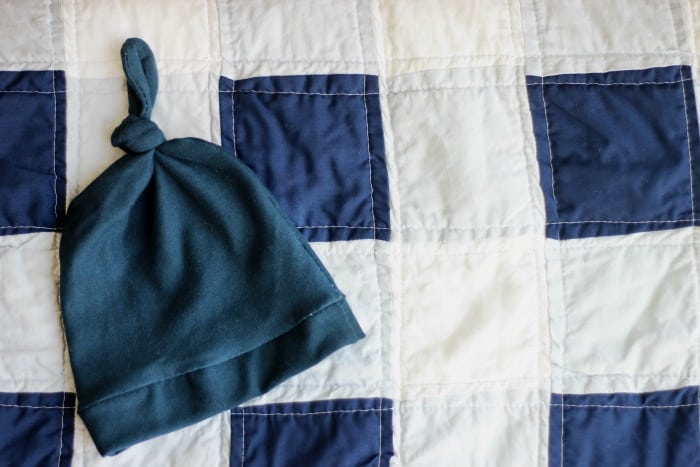 Oh my, I discovered this post in draft mode and realized that I never posted it last year! What a sweet little trip down memory lane. My baby is now a toddler and keeping me busy as he climbs up chairs, tables, and attempts to scale the countertops as well! Anyways, without further adieu: the 10 minute Knit Baby Hat Tutorial.
***
One thing that I didn't even think of until we got home from the hospital was picking up a little that for Mac. It really wasn't cold here until the week that he was born. The day I went into labor it was 75 degrees out! Then a storm came in and by the time we heard hospital it was in the high 40's. That might not seem cold to most of you, but for us in the Sacramento area, that's cold!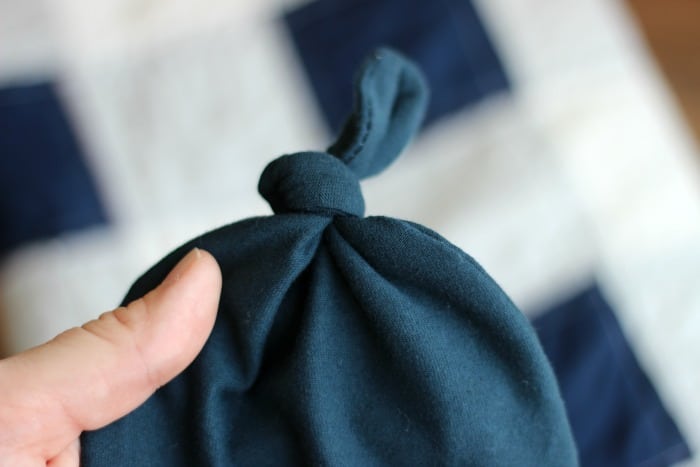 Pinterest to the rescue! I found a
quick tutorial with printable pattern
 from
How Does She?
and whipped up two hats in a matter of minutes. I love the added detail of the knot on the top. It comes in both newborn and 0-3 month sizes.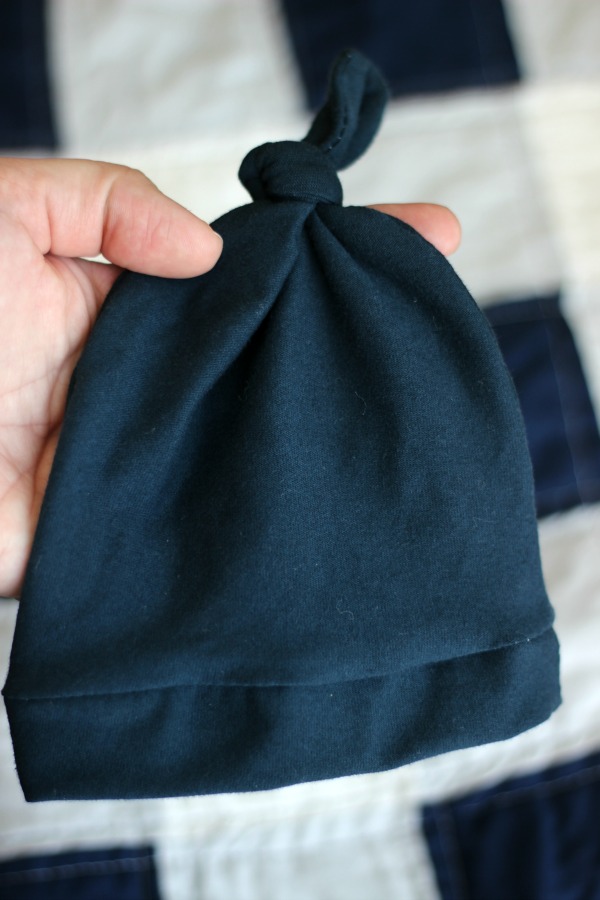 These would be great to give as baby shower gift! Make a few in different patterns with a package of long sleeved onesies. Perfect for fall and winter babies!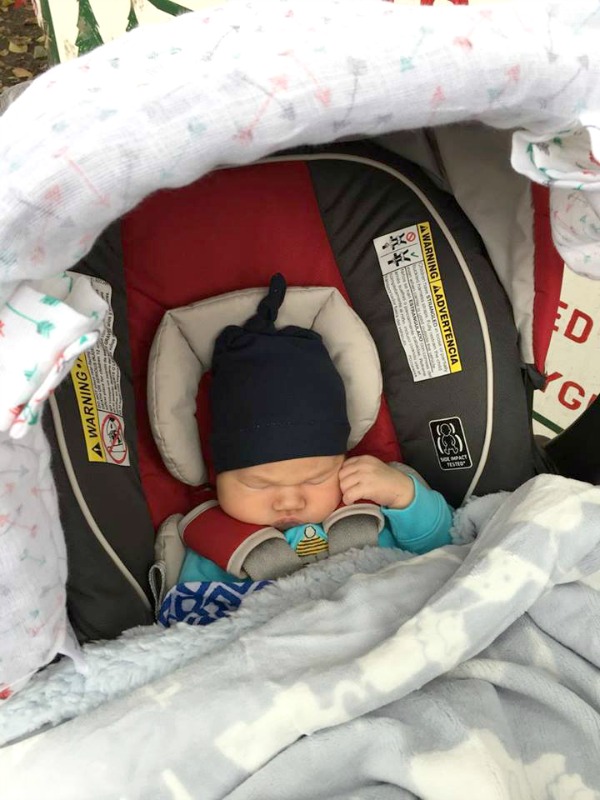 He stayed nice and toasty in his stroller on his first family outing even though he pretty much slept through the whole thing!
(source: How Does She?)
You might also like…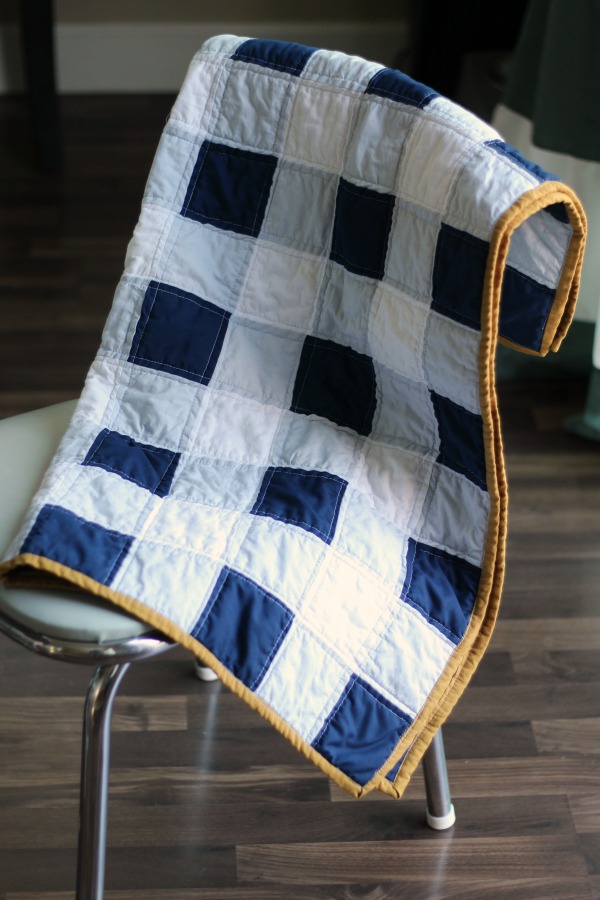 A darling gingham baby quilt. I made this for my little guy and lined the back with flannel. It is so soft and cozy and was fun to make!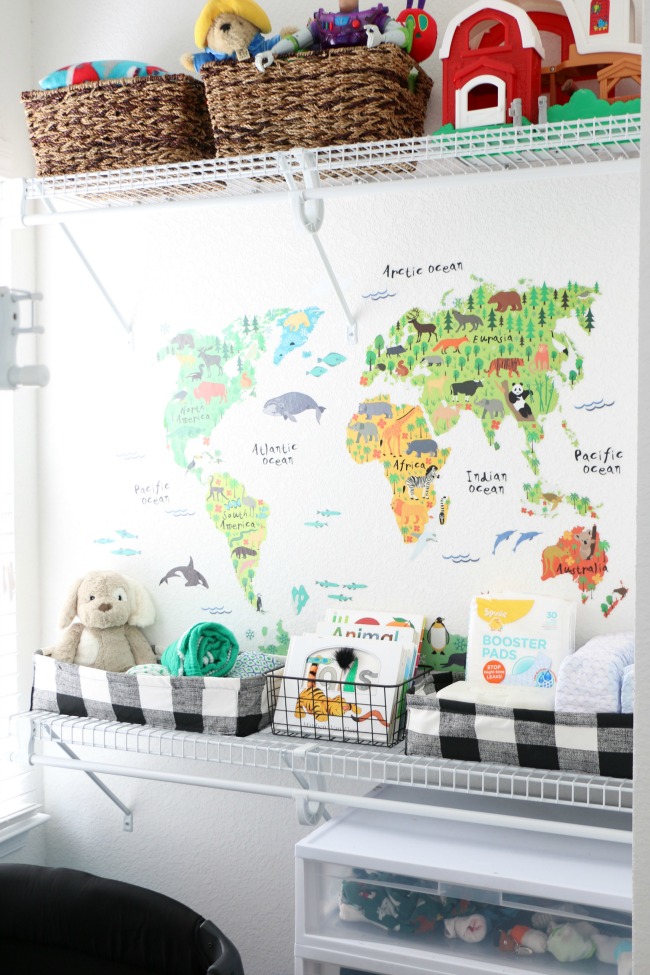 These fabric baskets are PERFECT for organizing diapers, toys, and other items in the nursery!
Welcome! I'm Brandy, mother to 5 darling kiddos and a cute black lab named Toby. My husband is in the Coast Guard so we've lived all over the place, turning each house into a home. I love baking, sewing, making cute things with my kids, and sharing what I've learned with all of you!