This pillow cover is a simple sewing project! Whip up several to transform outdated throw pillows. The envelope pillow cover makes them easy to take off to wash. No buttons, no zipper, and minimal sewing.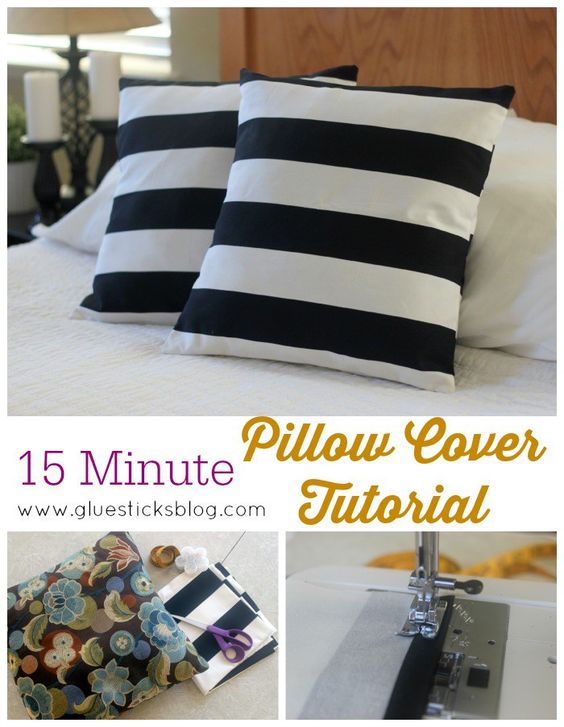 One of the easiest ways to change up your home decor is by changing up your pillows!  Pillow covers are a snap to make. They come together in less than 15 minutes and can totally transform an out dated pillow. Make several in different colors to keep on hand for a quick room update! Since they slip over your existing pillow, they can easily be taken off to wash.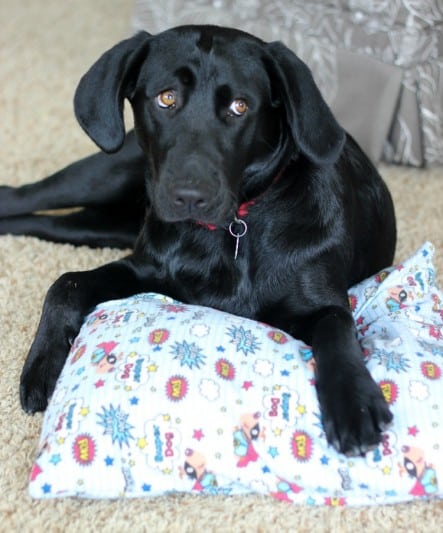 I even made one for Toby. I just covered an older pillow form that I had in the closet. We keep it in his kennel because he is a sophisticated puppy who likes to not only have a soft bed, but a pillow to lay his head on. Seriously check out this Crib Mattress Dog Bed & DIY Mattress Cover we made for him.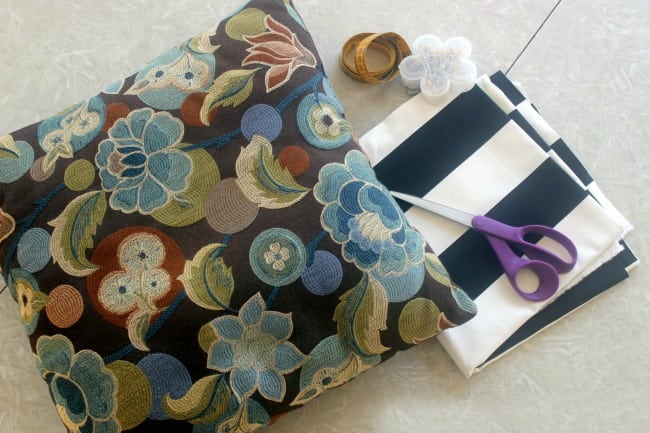 15 Minute Envelope Style Pillow CoverSewing Tutorial
To make a Pillow Cover you will need the following:
1 pillow form
Fabric
Tape Measure
Scissors
Pins
Sewing Machine
Iron
Begin by measuring the width and length of your pillow. Add about a half inch to that measurement for seam allowances.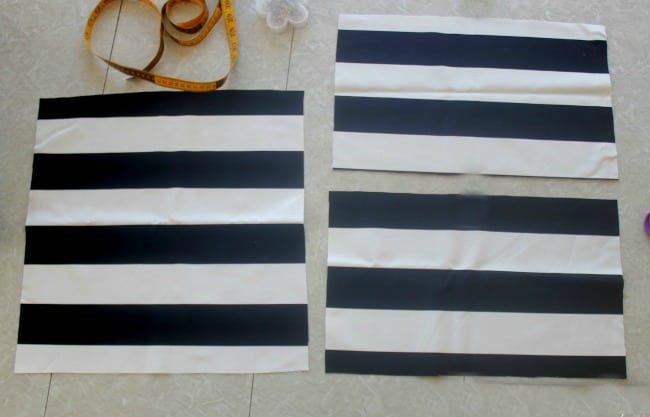 Cut out a square using that measurement. That will be your pillow front.
(As a reference, my pillow was 17″x17″ so I cut out an 17.5″ square. All measurements in parenthesis will be the ones I am using. Adjust accordingly for your pillow form.)
Lay your front piece aside.
Cut another piece of fabric the same width as the front (17.5″) and add 4″ to that for the height. (17.5″x21.5″). THEN cut that piece in half. You will end up with 2 rectangles that are the width of your pillow (17.5″) and shorter in height (10.75″).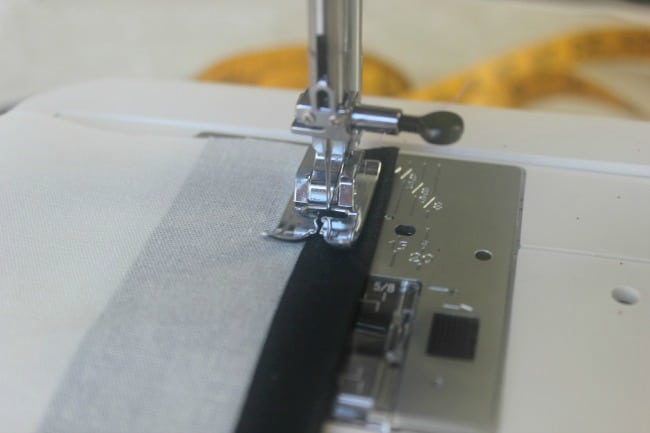 Fold over the center edges of your two back pieces 1/4″. Press. Fold one more time and stitch the hem.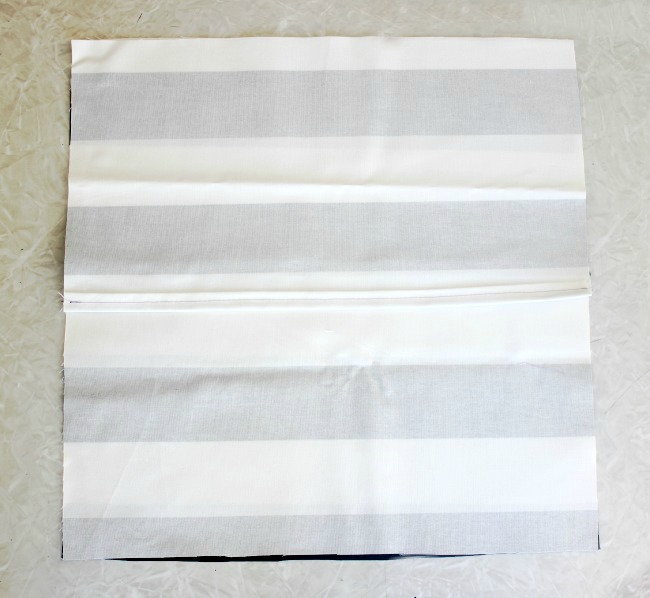 Here they are laying on top of the front piece. Right sides together.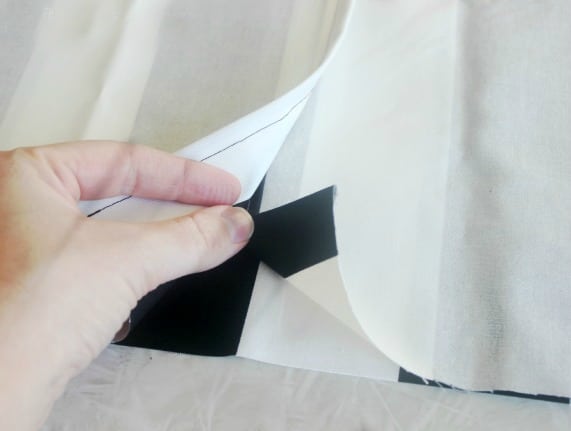 With right sides facing, lay the two back pieces on top of the front piece, matching outer edges. The two back pieces will overlap.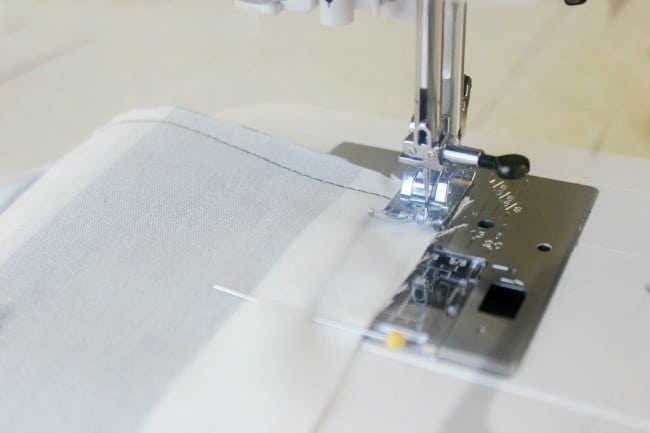 Pin and stitch all 4 side seams using a 3/8″ seam allowance. Clip corners and turn right side out.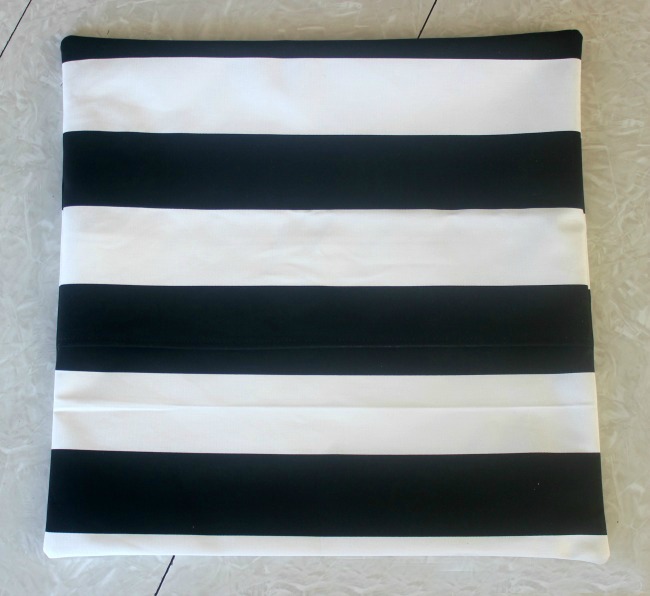 Your envelope pillow cover is done. It really is as simple as that.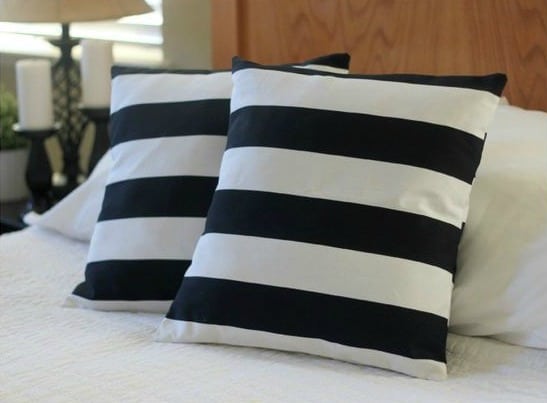 Stuff your pillow form into the envelope and make another one for a matching set!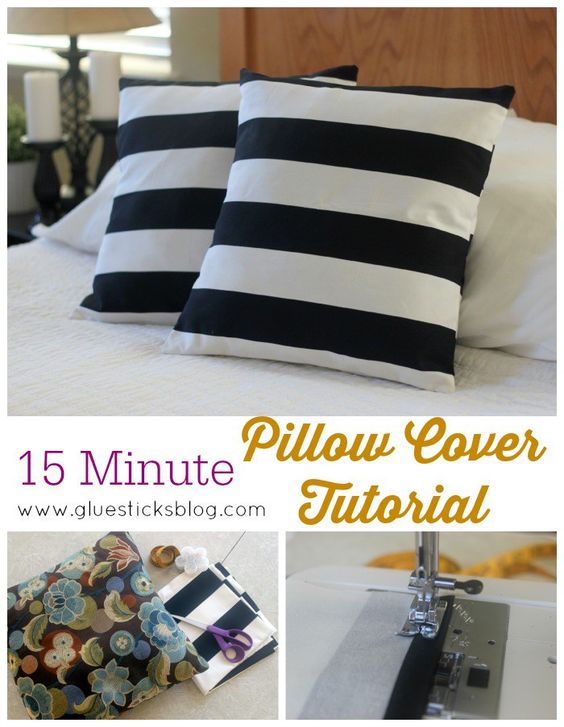 For another simple pillow cover tutorial (using fleece to make them extra cozy), check out my 3 Step Fleece Pillowcase Tutorial! Check out some of these great sewing Ideas on my Pinterest board