This zipper pencil pouch tutorial is such a quick and easy project and these pouches are useful for so many things! Pencils, markers, make up…anything! A special thanks to the The Pencil Grip Inc. for sponsoring this post. This post contains an affiliate link.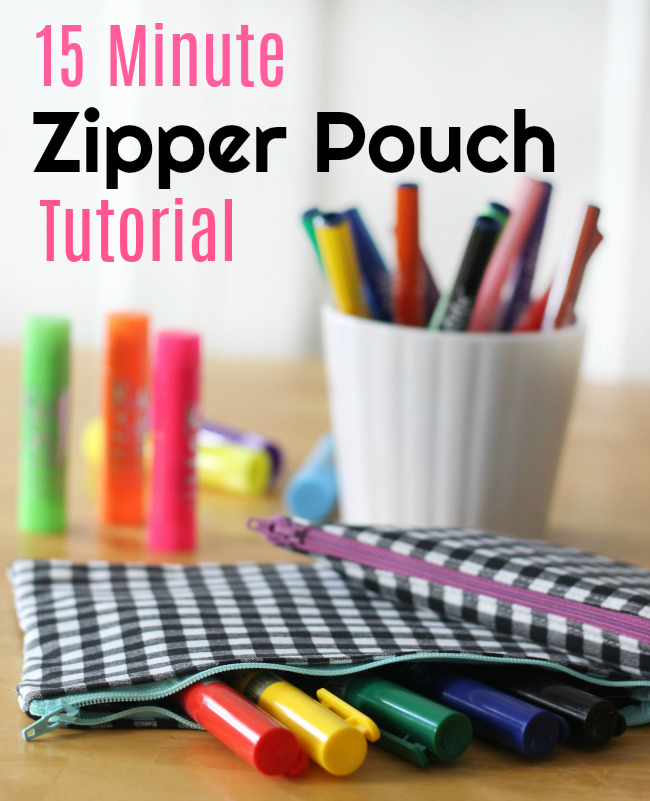 My girls love the Kwik Stix products. They are solid tempura paint sticks that glide easily on paper and they've recently added to their collection by making markers, and Thin Stix! I recently brought these to a church activity for girls ages 8-11. We made "Thankful" boxes out of small pumpkin shaped cardboard boxes and they filled them with slips of paper that had things they were thankful for written on each slip. The girls decorated the outside of their boxes with the Kwik Stix and they worked GREAT! They dried quickly, spread easily and were so vibrant.
These are the kind of items that I like tucking inside their Christmas stockings. With five children, the last thing we need are more trinkets so we carefully select the things that we will add to our kids' collection of "stuff" and generally lean towards creative products.
We all know that the cardboard boxes that art supplies come in often don't last very long with a lot of wear and tear. A pencil box, pouch, or other way to transport is always useful to have to tuck inside a backpack. I whipped a couple of zipper pouches for my girls to keep their art supplies in and each one only took about 15 minutes to make from start to finish!
For 60 more sewing projects, check out my sewing book for kids!
15 Minute Zipper Pencil Pouch Tutorial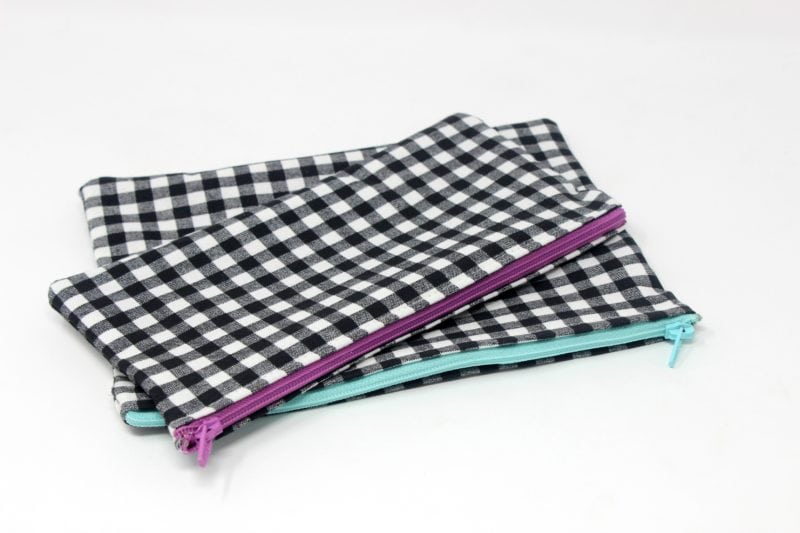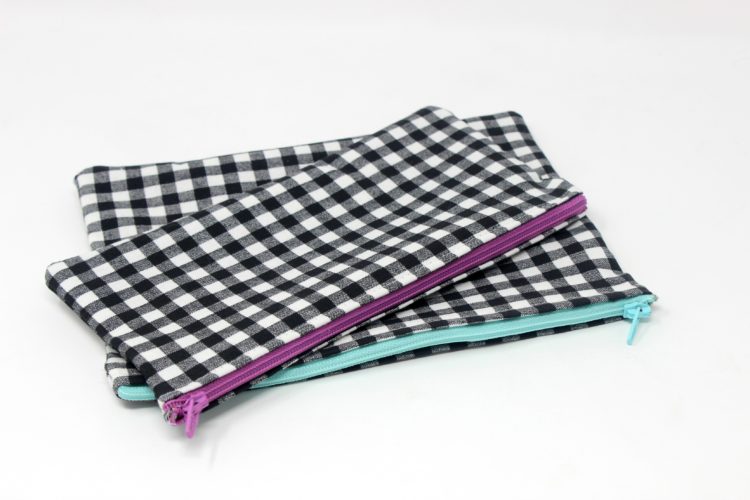 Supplies:
Cotton fabric
zipper
pins
sewing machine
scissors
measuring tape
thread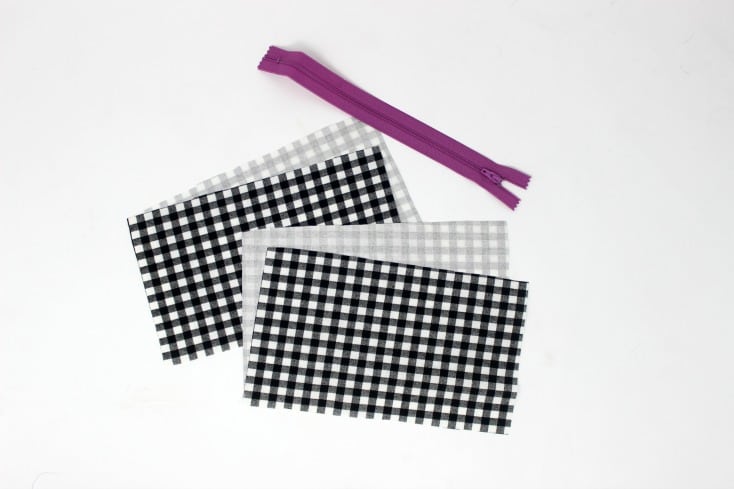 Instructions:
The size of your pouch depends entirely on the length of your zipper. Want a 9″ pouch? You'll need a 9″ zipper. A 12″ pouch? You'll need a 12″ zipper. I'll share the dimensions of mine and you can customize your pouch to fit your needs.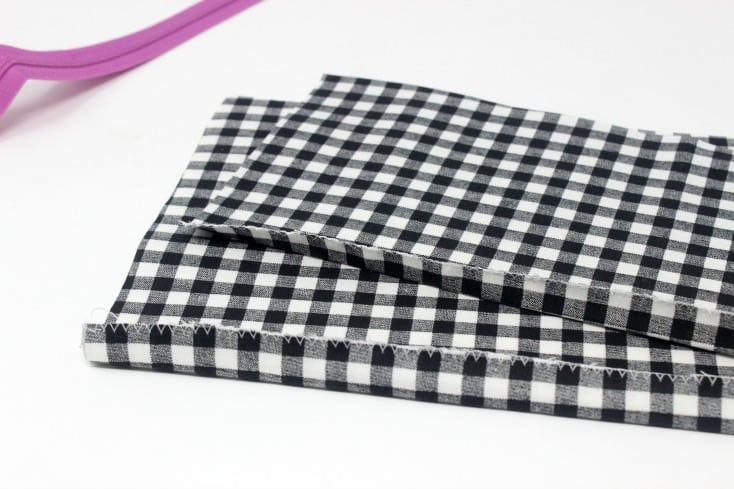 Cut 4 rectangles of fabric the length of the zipper and the height that you want your pouch to be. 2 are outer fabric pieces and 2 are lining pieces.
I used a 9″ zipper so my rectangles were 9″ x 5″.
Place two rectangles together, right sides out. Zig zag across the top edge. Fold over 1/2″ and press. Repeat with other set of rectangles.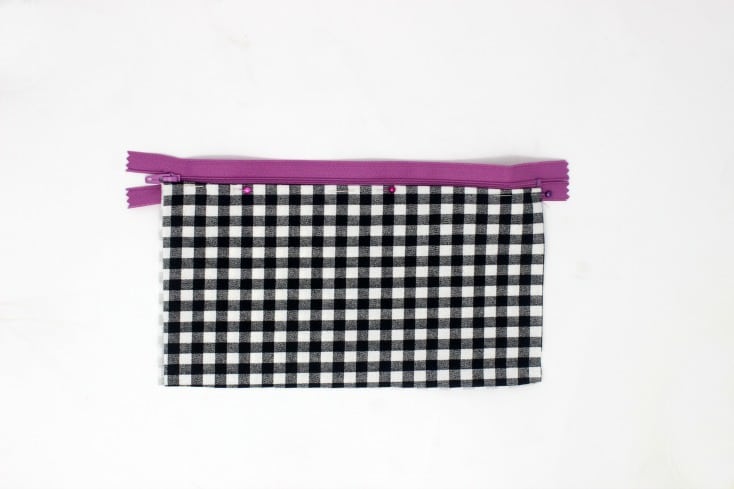 Lay folded edge of one set of rectangles along the zipper. Pin in place. Sew close to the zipper edge using the zipper foot attachment on your machine. Start with the zipper open a few inches and as you approach the zipper pull, gently maneuver to sew around it and close the zipper as you pass it.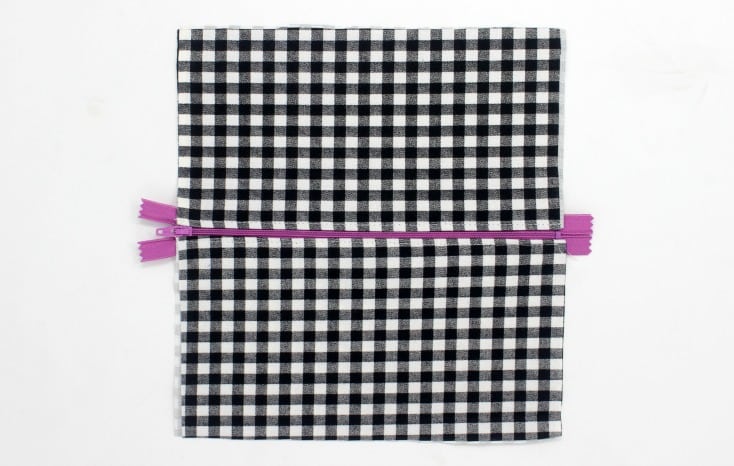 Repeat for the other side. Trim excess zipper sections off.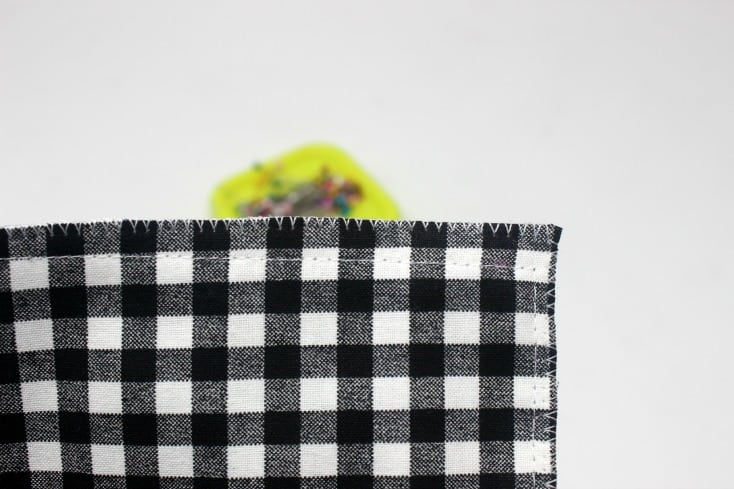 Fold pouch, with the lining facing out, lining up edges and pin. Stitch the sides and bottom. Zig zag around all 3 sides to finish the edges and prevent fraying.
Make sure that when you stitch around the sides that the zipper is open a few inches so that you can turn your pouch right side out.
Turn pouch right side out.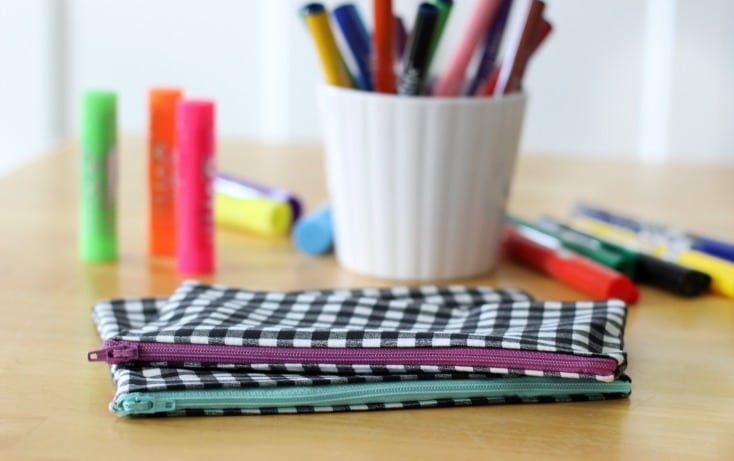 You can use matching zippers, but I think it's fun to choose bright colored zippers to add a pop of color!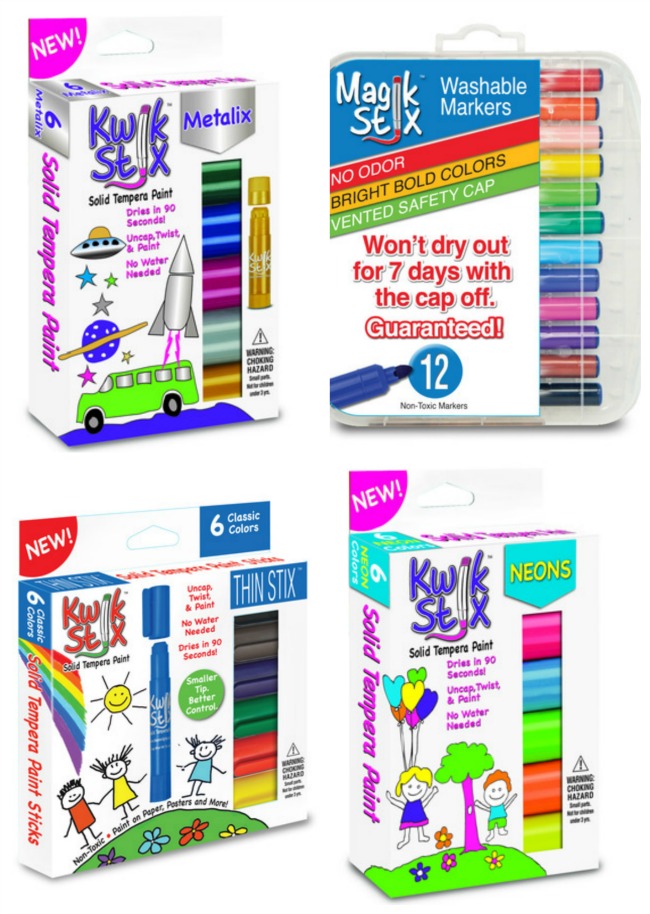 These pencil pouches are the perfect place to store art supplies like Kwik Stix. There are several fun varieties of Stix that we love from The Pencil Grip, Inc!
We also love the Magic Stix washable markers because they won't dry out if the cap is left on for up to 7 days. My girls are notorious for leaving the caps off and I'm not always that great at noticing.
Kwik Stix
 are available in store at Michaels and Walgreens (as well as the 6 packs of Kwik Stix), and online at Amazon.com and for a limited time the Thin Stix are available at BJ's Wholesale for a discounted price of $19.99.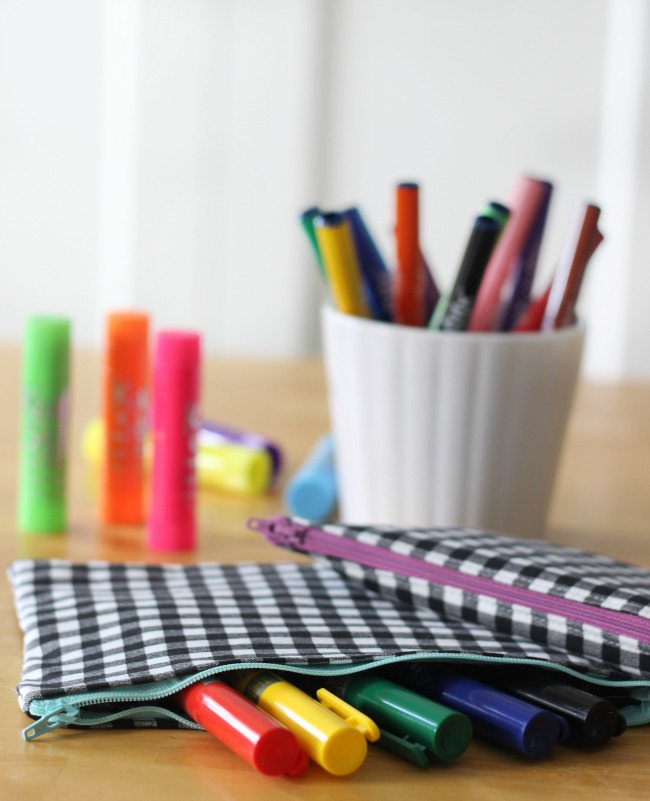 What would you store in a 15 minute zipper pouch?
If you liked this pencil pouch tutorial you might also like…