Sparkly, sweet smelling soap recipe inspired by Sofia the First and friends! These melt and pour glycerin soaps are simple enough for children to help make and are perfect for washing hands! Thank you, Disney Junior, for sponsoring our creativity. This post contains affiliate links.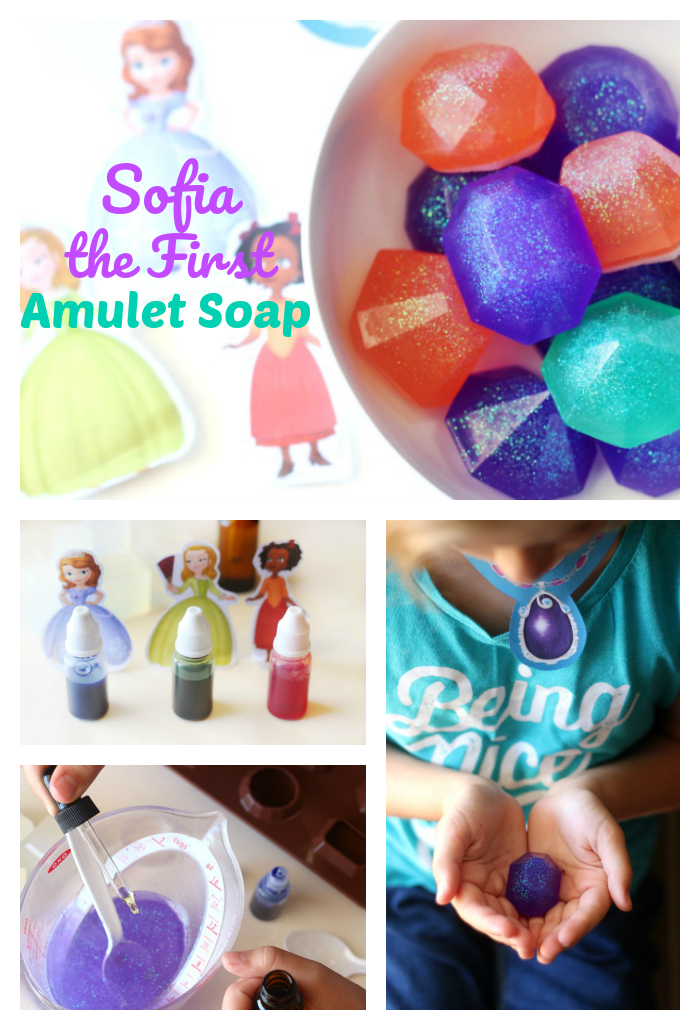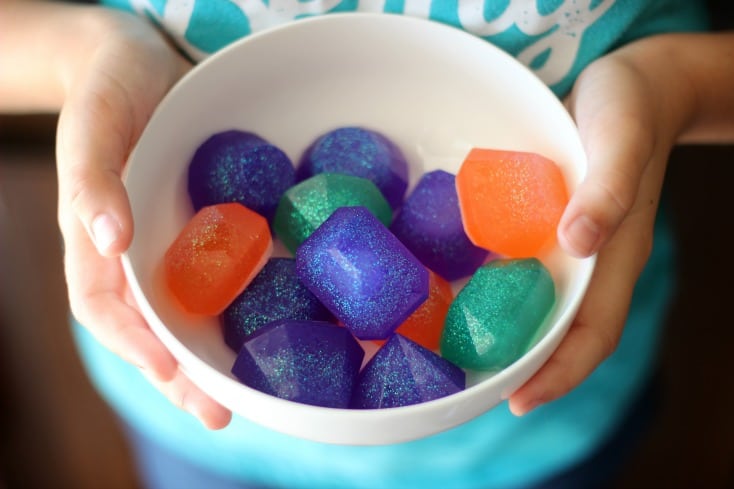 The week before we moved to Virginia, the girls had a week full of playdates with friends. When you have a best friend, no amount of time is enough. So when you find out that you will be separated by seven states, you take advantage of any time that you have! We invited Kaylee's friend, Abby, over for a girls afternoon. They made waffles with berries and cream for lunch, played "hotel" (pretending to stay in a fancy hotel on vacation), and made this darling gem soap recipe inspired by Sofia the First and her friends.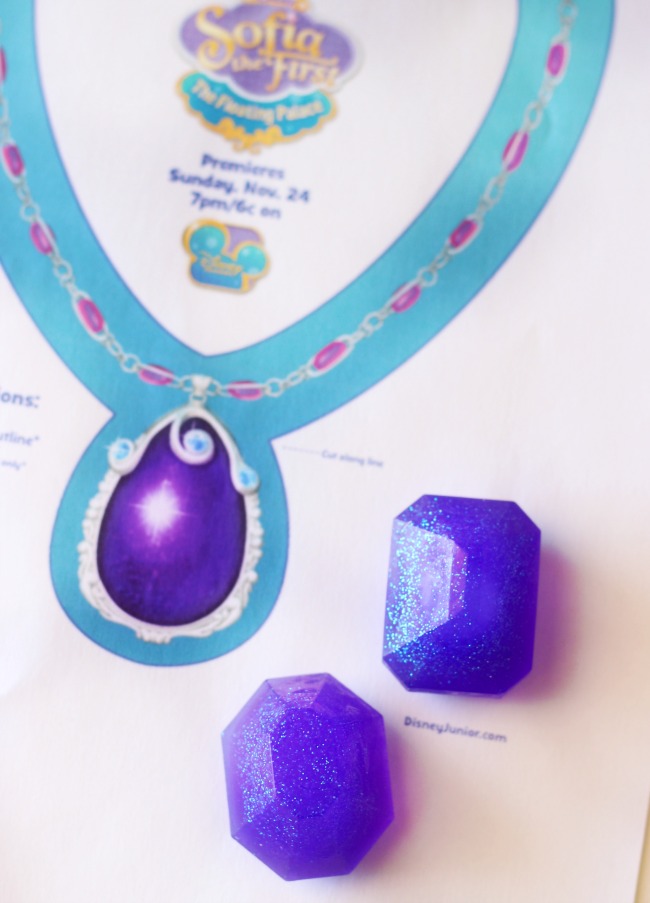 Both of my girls love Sofia the First. She is just about the sweetest princess around. Sofia is a little girl, a commoner until her mom marries the king and suddenly she becomes a princess. A sweet, caring, and humble princess who inspires others to be the same. Sofia has a magical amulet that allows her to communicate with animals, called the Amulet of Avalor. She wears it around her neck so that she can talk to her pet rabbit, Clover.
We wanted to make something special when Abby came over. We made a stop at our local craft store to get craft supplies and found everything we needed to make these sparkly soaps. We've only ever made the melt and pour soaps. They are extremely easy to customize with endless combinations of colors and scents. We'll show you how to make your own!
Sofia the First Amulet Soap Recipe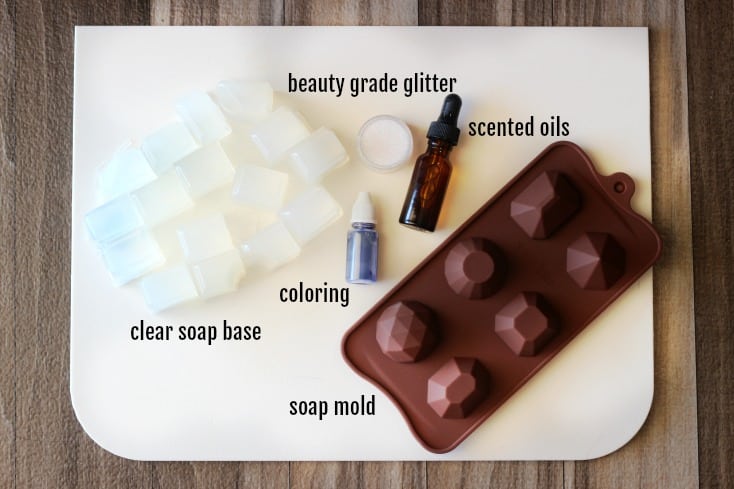 Homemade Soap Recipe Supplies: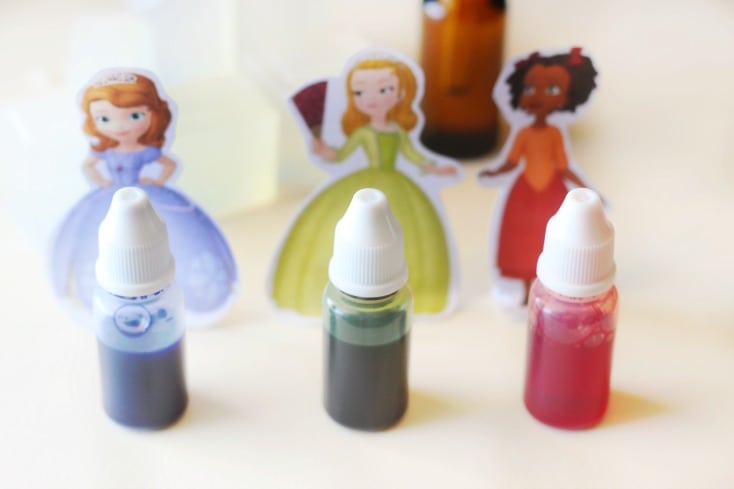 If you only want to make amulet soaps you can stick with lilac for your soap coloring, but if you'd like to make soaps to match Amber and Ruby you can pick up seafoam green and peach too!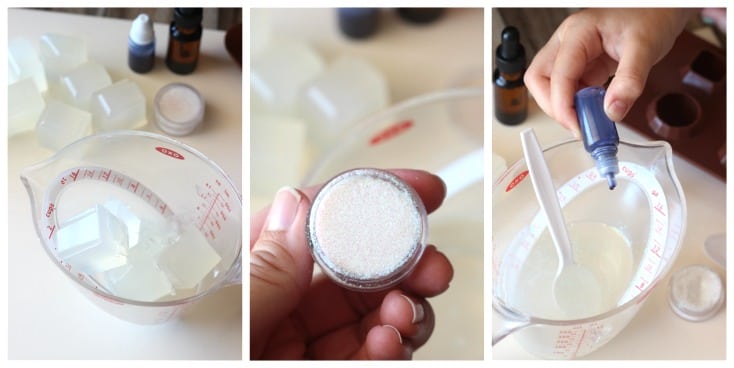 Start by cutting your soap base into cubes. Put the desired amount of cubes into a microwaveable measuring cup (glass works great, but we used plastic this time). Microwave for 30 seconds, stir. Continue microwaving in 10-second intervals until completely melted.
Stir in a few pinches of glitter.
Add drops of soap coloring until you reach the desired tint!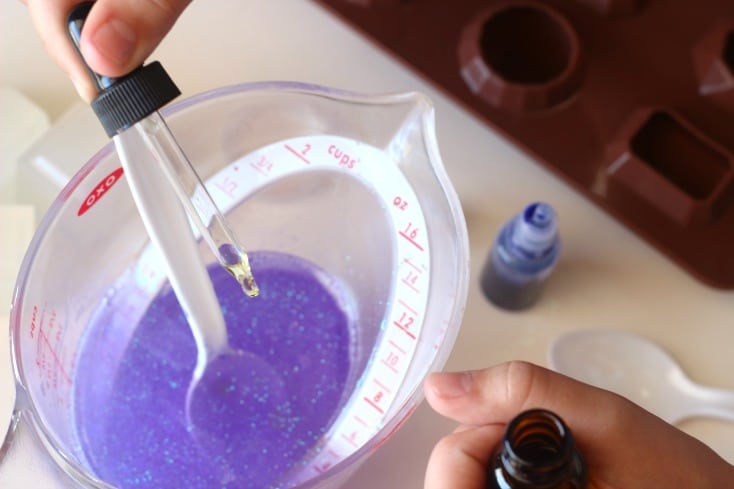 We used inexpensive soap fragrance drops from the craft store. You can use essential oils as well. Add a few drops, stir, and continue until your soap recipe smells nice and sweet. We used a mixed berry scent.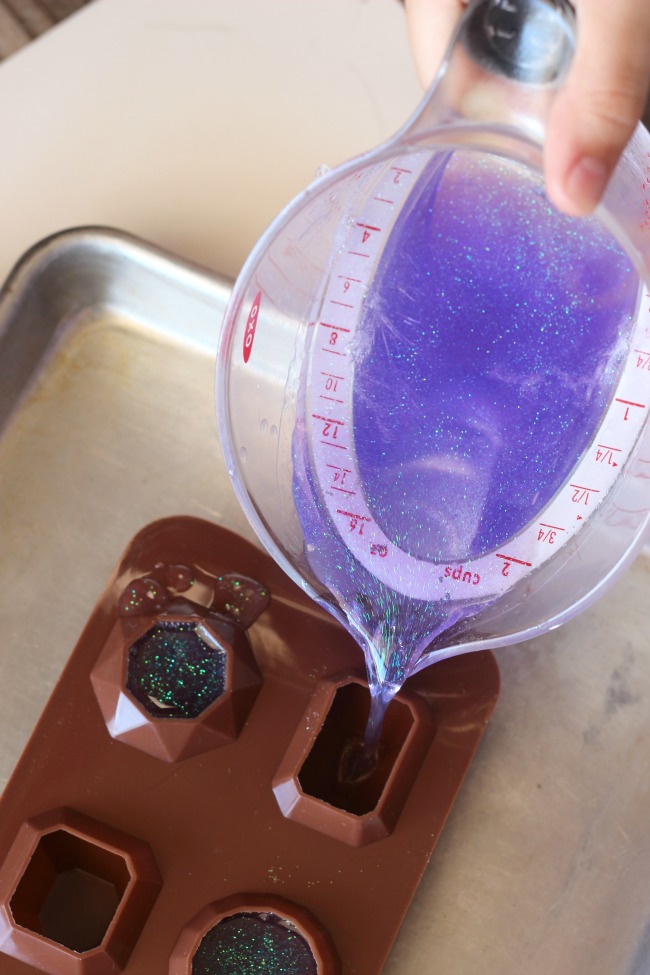 Place your soap mold on a baking sheet and pour melted soap mixture into the mold.
Refrigerate for 30 minutes. Pop the homemade soaps out of the mold.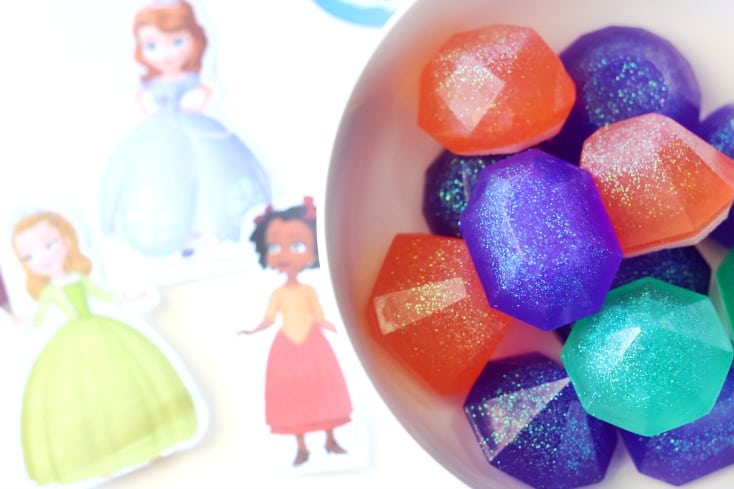 I absolutely love how this cold soap recipe turned out and the girls did too!
They made extras and delivered them to friends. We had fun making different shades by adjusting the amount of coloring that we used. I really love the dark jewel toned ones.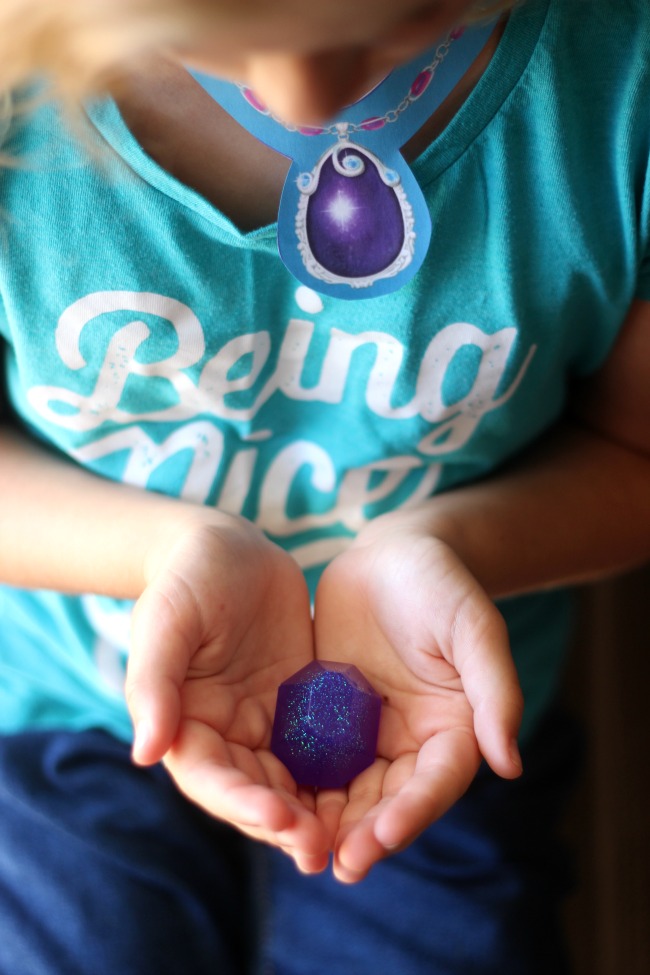 Want another easy craft for girls? Make this DIY Sweet Orange Bath Bomb Recipe in any color or scent they like!