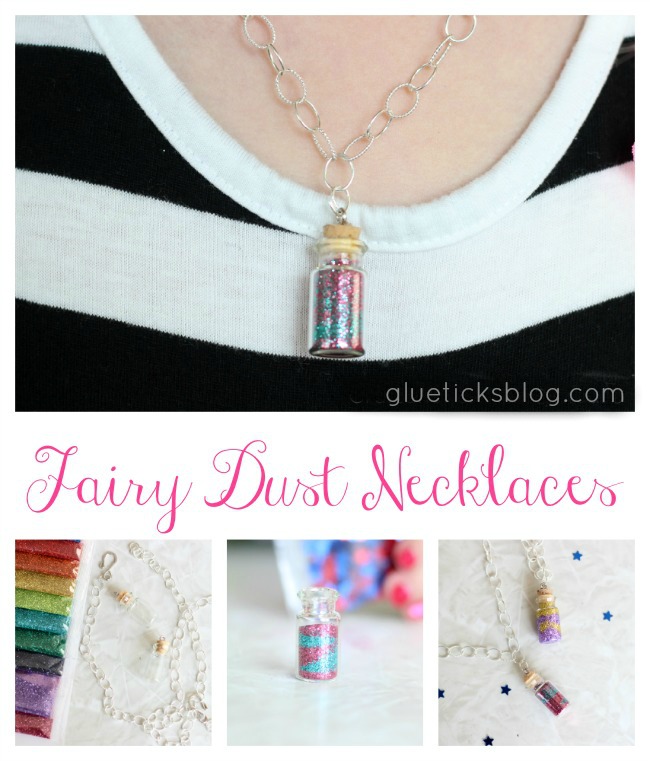 I love crafting with my girlies! They get so excited over the littlest things. Like these little Fairy Dust necklaces! They were so simple to make and they enjoyed showing them to their friends at church the next day. So much so, that we had to take Kaylee's away until after Sunday School. These would make darling stocking stuffers or party favors!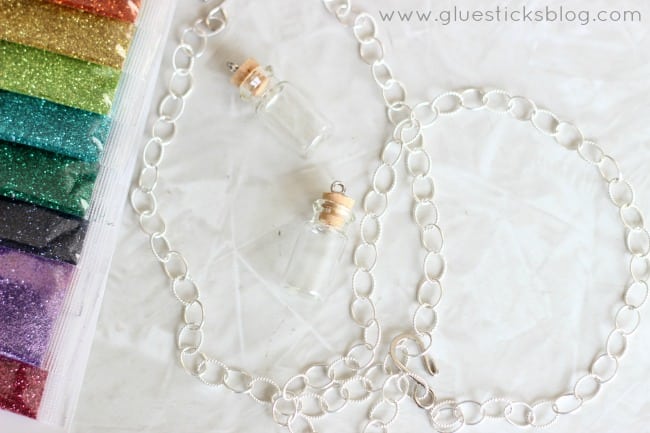 Supplies:
glitter (Joanns sells these sample packs in several varieties. I bought a rainbow now)
jar pendants (Hobby Lobby sells these in packs of 2. With a coupon, I got them for $.99!)
chain or string
super glue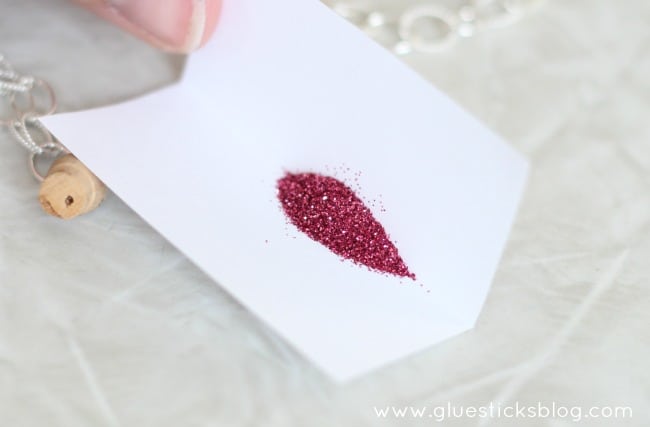 Fill your jars with a variety of glitter.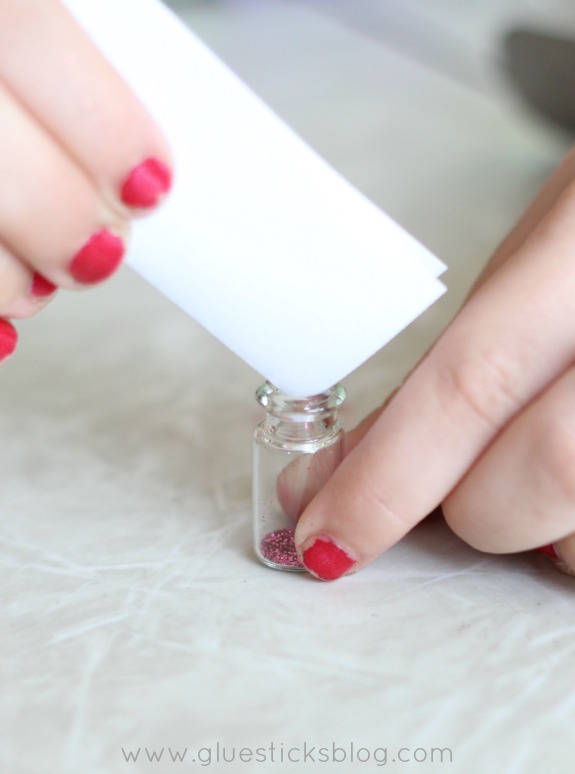 I used a small square of paper, folded in half, to create a little funnel for easy pouring.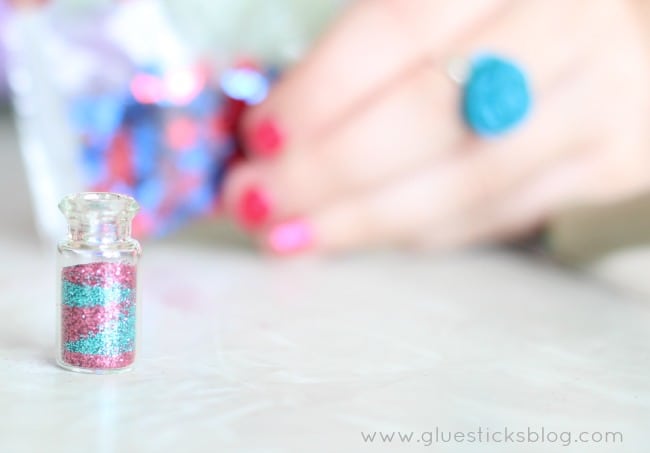 I was going to use string for their necklaces until I found a long chain that I had in one of my craft boxes. It was just long enough to make two small necklaces and I even scrounged up some fittings! Bonus.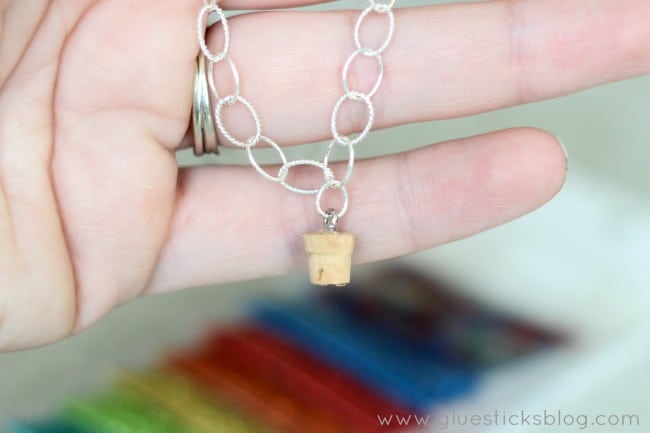 Add a small amount of super glue to the cork before pushing into the bottle.
The girls would have LOVED it if I didn't do that and let them open and close it, but I didn't want it to fall off the chain and I didn't want glitter all over my house.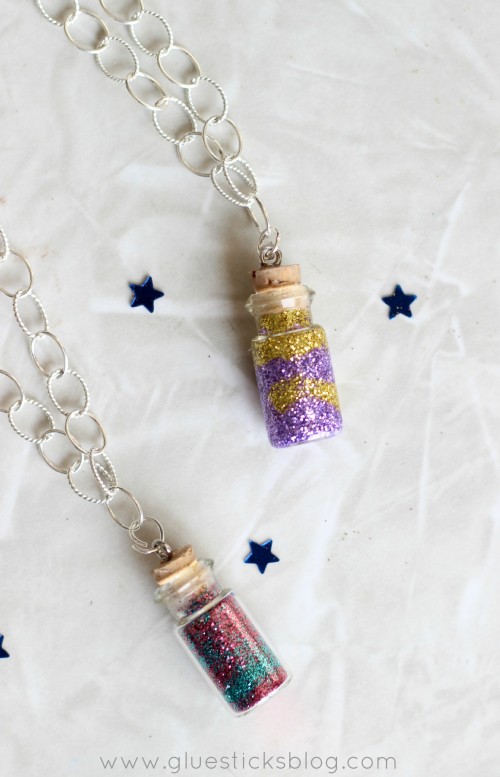 Wouldn't these be darling gifts for little girls to give to each other? There are so many darling variations of these necklaces on pinterest. So cute!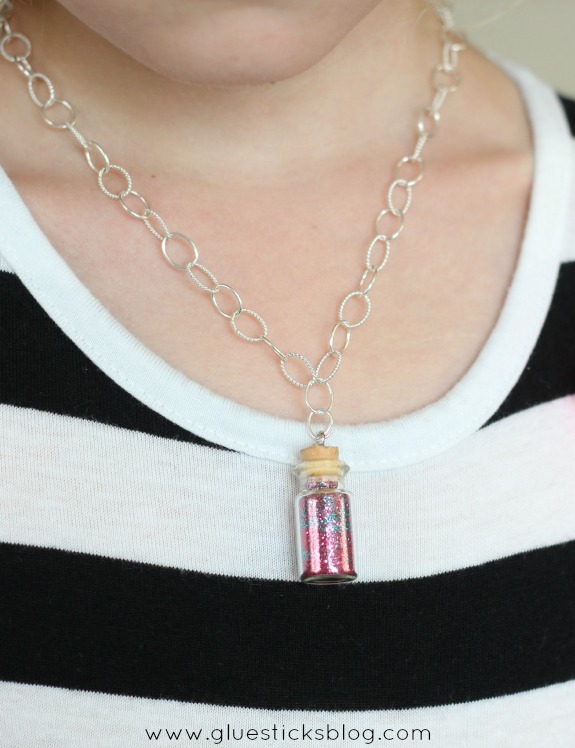 Here are some other fun girlie projects we've enjoyed!