Simplify Christmas and the holiday season by letting your phone become your personal assistant! Let it remind you of the big events, capture the holidays with vivid photos & video, & organize your lists! This shop has been compensated by Collective Bias, Inc. and its advertiser. All opinions are mine alone. #SamsungTargetTech #CollectiveBias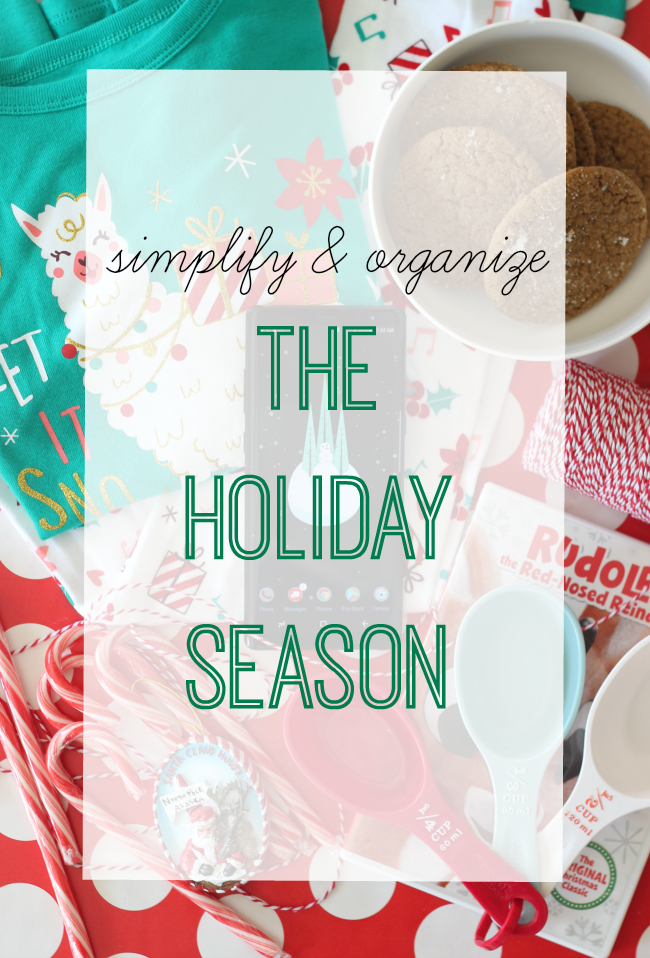 We all know that the holiday season is the most wonderful time of the year, but it can also be the most hectic at the same time!
Let's start by finding ways to simplify Christmas and organizing the holiday season!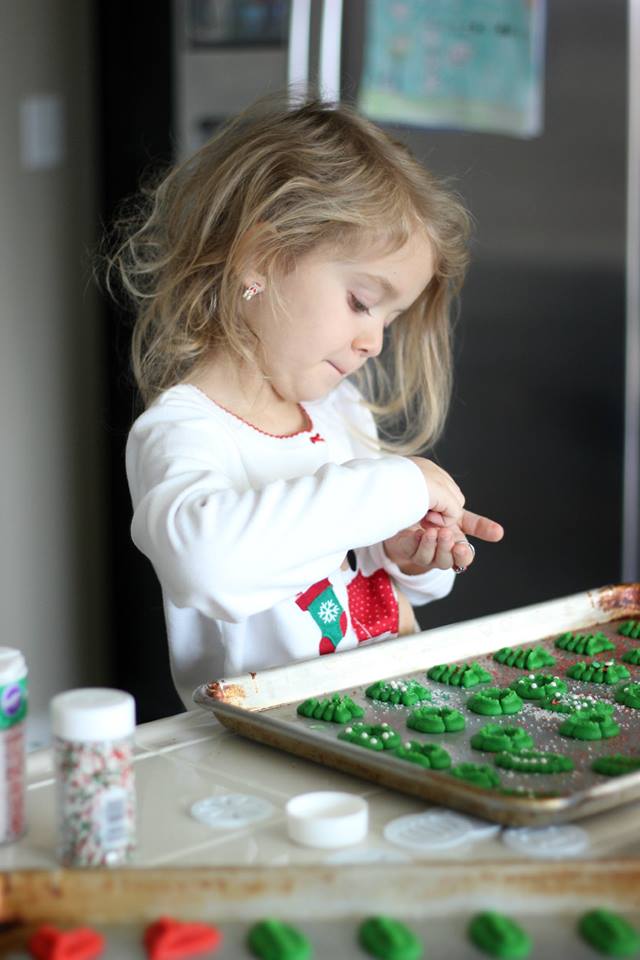 This year alone we have 3 band concerts, a church holiday party, 5 children to buy gifts for, extended family to send gifts to, the everyday appointments, after school activities, gifts for teachers, holiday baking for friends, and 1 year old shots for the baby.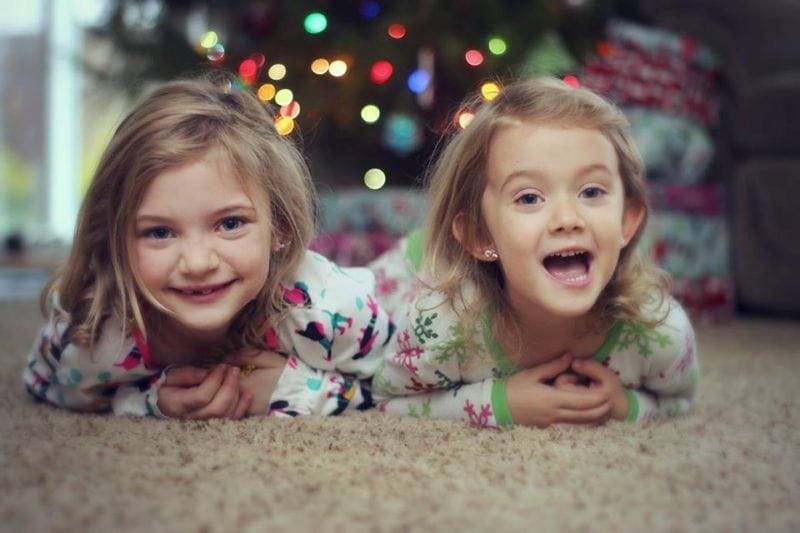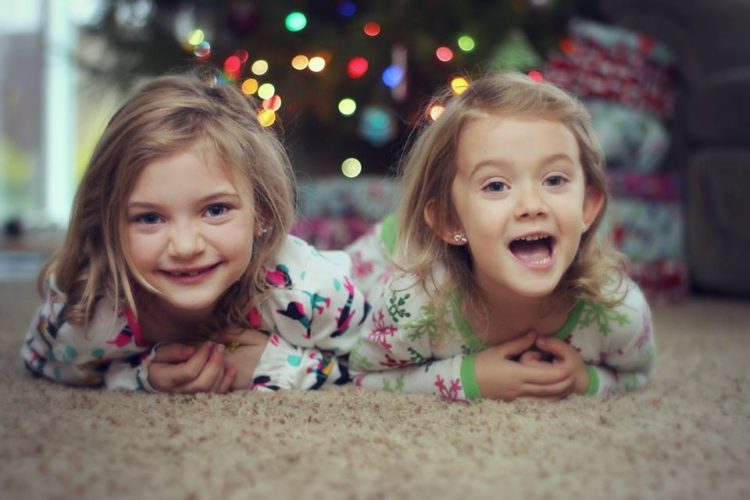 Let's go ahead and toss in a Boy Scout campout in December, two activities that I'm planning for the 8-11 year old girls at church, and trying to put up a fence in the backyard before the end of the year. Exhausted yet? No? I'll add in one more task. Purchasing a new cell phone. Because that's always fun and stress free, haha!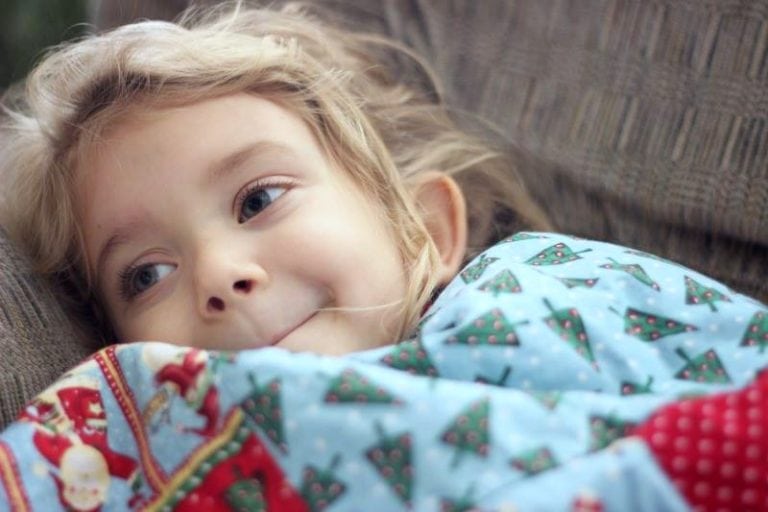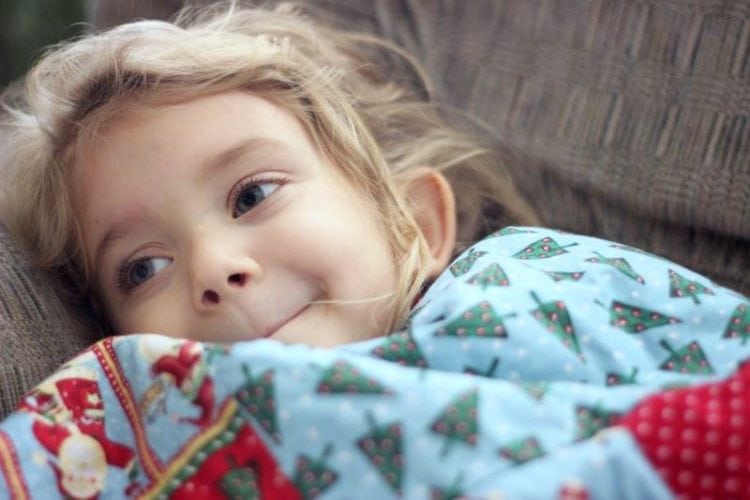 One of my favorite holiday songs is the Chipmunks, "Ho Ho Ho". If you haven't heard it, look it up—it's hilarious.
"Ho Ho Ho and jingle jingle; grown ups seem to go bizerk. Why are parents so wigged out when Santa Claus does all the work?"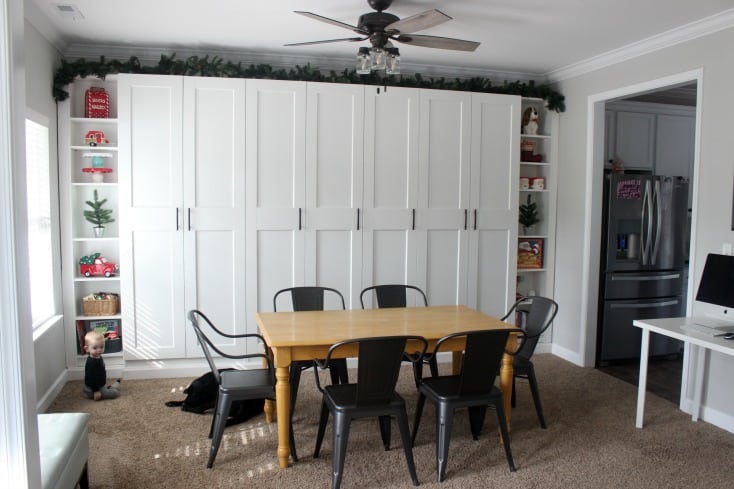 If only! I'm DETERMINED to have a peaceful holiday season by staying organized and focusing on what matters the most: family time and making memories.
If I don't get to all of the holiday baking that's okay. If the teachers at school receive gift cards instead of something creative they will probably be happier anyways, right?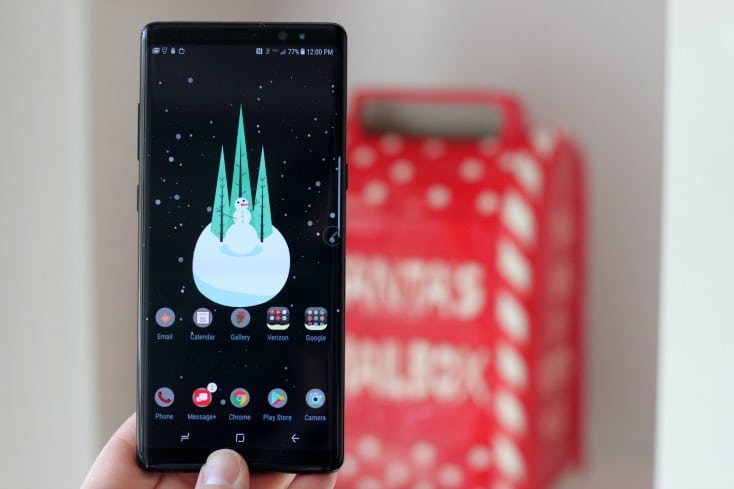 One of the best organizational tools that we have right at our finger tips are our phones. When I found myself needing to purchase another phone I went to
Target
and Derrick and I selected the Samsung Galaxy Note 8. This baby is NICE. A crystal clear screen, a nicer camera than any mobile device we've owned in the past, and a competitive price.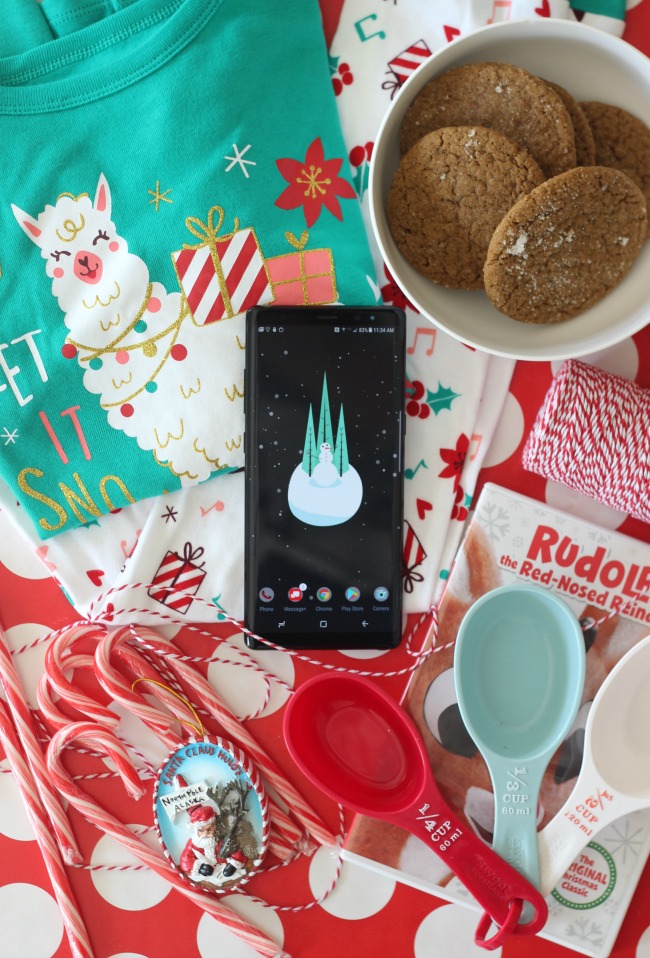 Here are 3 ways to simplify and organize the holiday season by taking advantage of what your phone has to offer.
1. Learn How to Use the Camera Controls.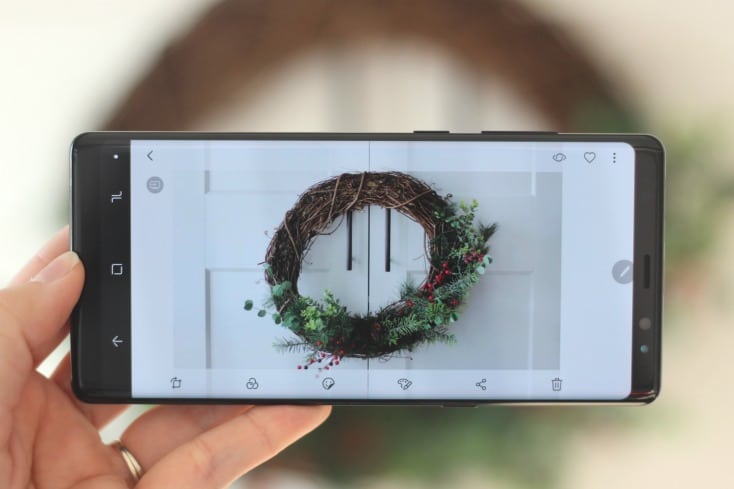 No longer is it necessary to lug around my bulky DSLR camera when I want a beautiful photo. My Samsung Galaxy Note 8 has 7 camera modes; my favorite being Pro, although I've also been able to capture some great shots in auto mode. The low light dual pixel camera with live focus compensates beautifully in darker rooms.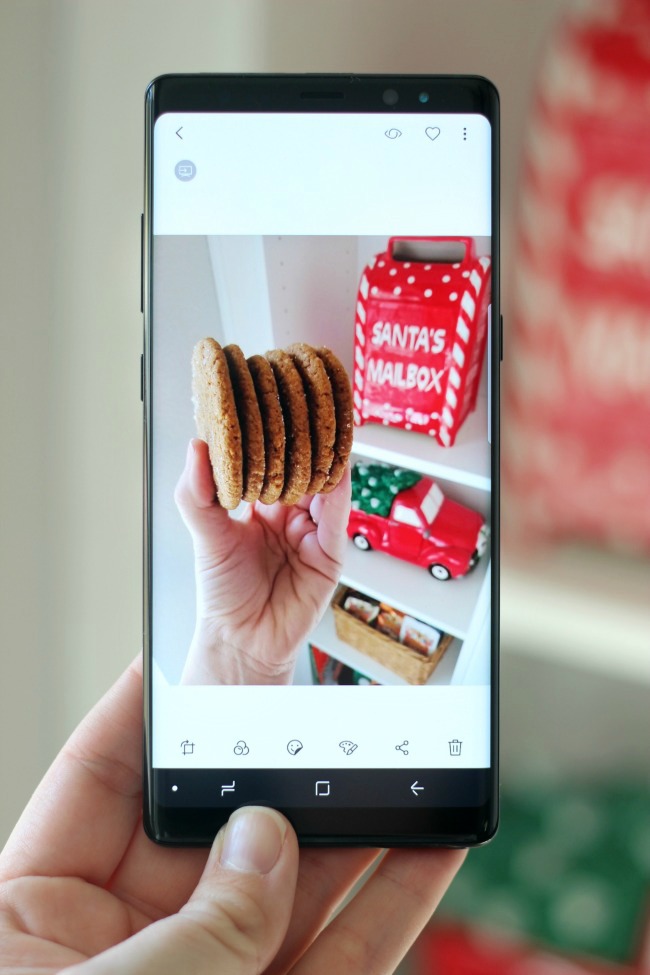 I shoot exclusively in manual mode on my DSLR camera and can now use some of those same settings to really bring out the depth, light, and clarity in my mobile shots.
And would you like 2 tips for shooting great pictures with the phone on your camera?
Every camera comes with a zoom feature, but if you really want clarity, zoom in with your body—not your phone. Get up close to your subject if you can and you'll get a better shot!
Crop and edit! It used to be that cropping pictures taken on your phone resulted in fuzzy, low resolution images. Not anymore. The images that come from your phone cameras now are often higher quality than any point and shoot camera you'll find. The photo editor pro on my Samsung Galaxy Note 8 even lets me edit my photos by adjusting the lighting and color, add fun stickers and effects. So crop and edit away!
It takes a little while to sit down and become familiar with the settings so that they become second nature, but now I can easily capture my family's activities and the excitement of Christmas morning with my pocket sized camera and 4k video capabilities.
So play around with what your phone has to offer and ditch the big camera bag when cutting down your tree or checking out Christmas lights!
2. Let You Phone Become Your Personal Secretary.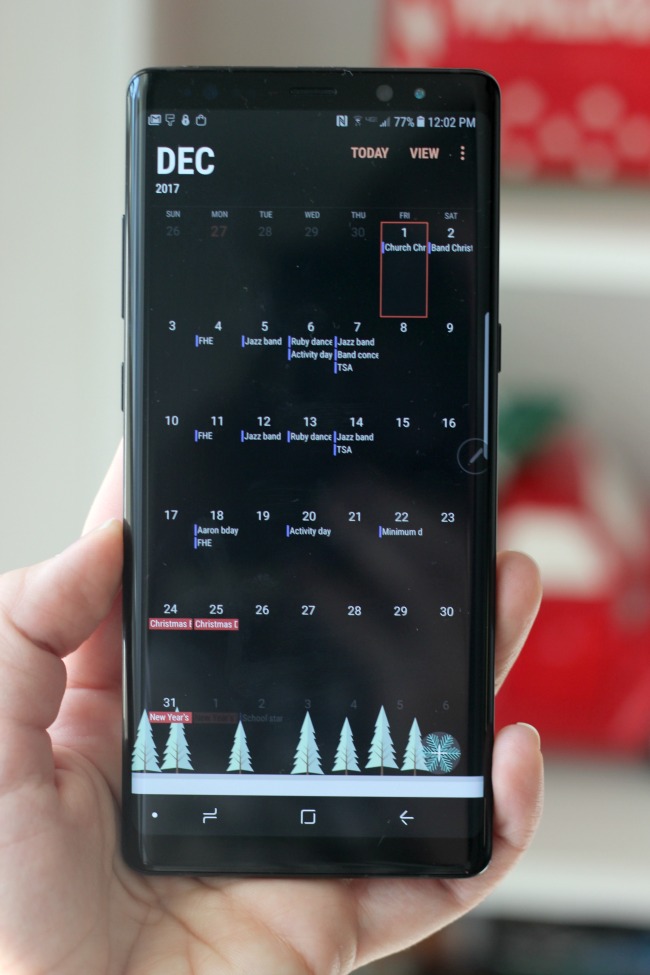 I've always been a hard-copy kind of girl. Pen and paper suit me just fine, but that method has already failed me twice this school year. Like when I forgot to pick up Aaron from his after school STEM club. As much as I love using my planner notebook, I find that I'm a bit less stressed that I will forget something when I use the alarms and calendar on my phone to "set it and forget it". And the stylus is pretty darn close to having a pen in my hand so I get the best of both worlds 😉
3. Make Lists and Check Them Twice.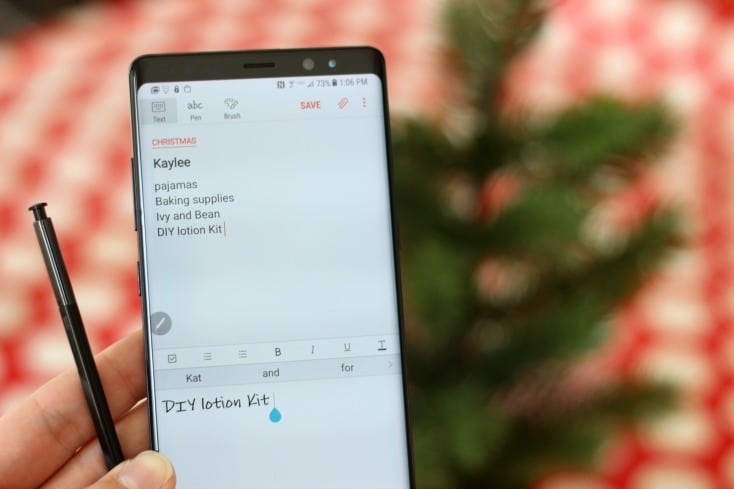 Speaking of the stylus, I've organized my gift giving lists and to-do list using the planner features. I also use the stylus to write in the search bar, send texts, and add hand written details to photos.
And since I no longer own any cookbooks, and rely on my favorite bookmarked websites, it's nice to have everything at the ready. I use my phone to look up holiday cookie recipes, find new recipes, and scroll through ingredient lists while I bake.
Some of the fun holiday traditions that we have as a family are new pajamas for the kids and letting each child pick out a new ornament to add to there tree. We also add to our holiday movie and book collection. These are our favorite things to bring out of storage every year!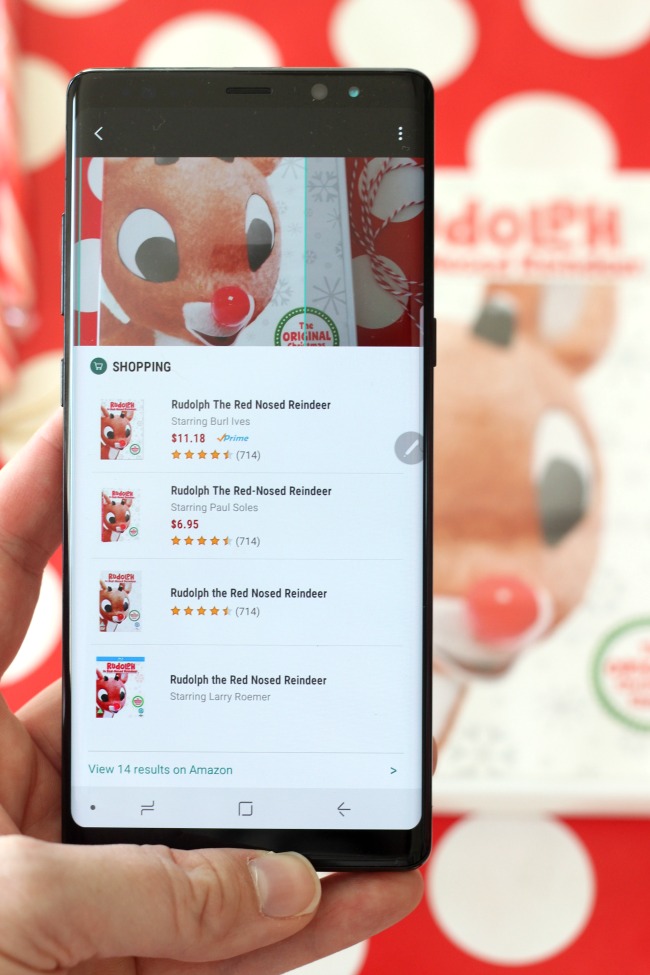 I can easily shop for pajamas and games from my favorite retailers directly from my phone, and price compare with the Bixby feature on my camera
You might also like…
FREE Christmas Organizational Printables for Your Planner