What do you use paper towels for? The uses are endless! Thank you Viva® Vantage® for sponsoring my prep work in hosting a fun brunch last week!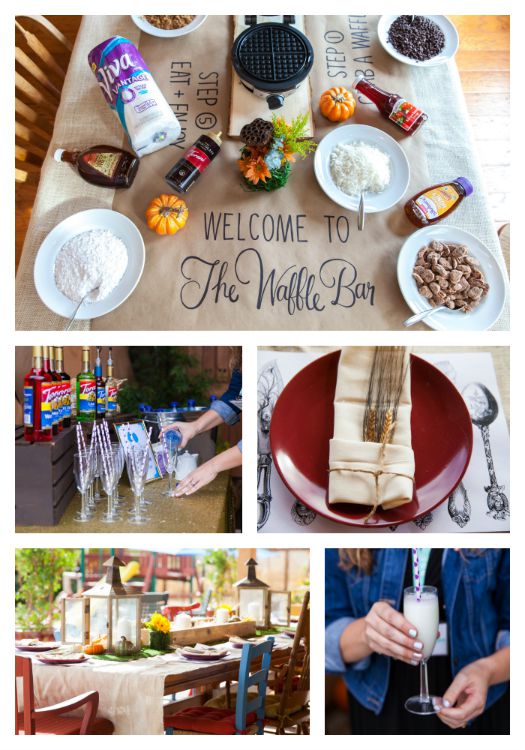 Last week I had the opportunity to host an amazing event for some fellow blogging friends! It was a delicious waffle bar with some fun and delicious twists! It's easy to fall into a routine when it comes to cleaning and entertaining so this event was all about switching things up. Viva® Vantage® understands this and is challenging us to take the 7-Day Switch Up! What does that mean? Go ahead and shelf your current paper towels and try
Viva® Vantage®
 for 7-days. Then decide which ones your prefer. That's it!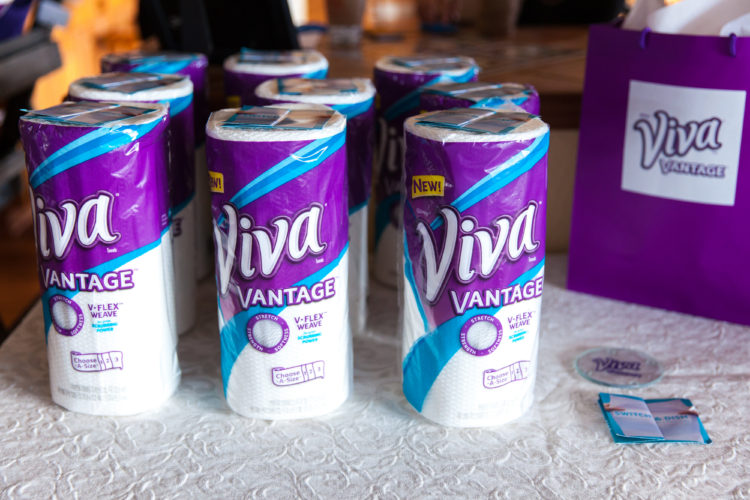 In preparing for the brunch I did my own 7-Day Switch Up, and let me tell you. It was EASY to do. Our current paper towels were actually designed for a public restroom. True story. My husband brought home a paper towel dispenser (like the kind in bathrooms) and installed it behind the door in our pantry. At first we both thought it was a genius idea! The kids could grab one whenever they needed and they were fairly inexpensive. So we bought a box of like 1,000 of them. BIGGEST MISTAKE EVER! The towels weren't designed for cleaning or absorbing anything. Just wicking water off of hands, so when I received the Viva®  Towels that were stretchy and had great scrubbing power it was a great improvement. I put them to the test by making basic switch ups in my kitchen (and beauty routine!).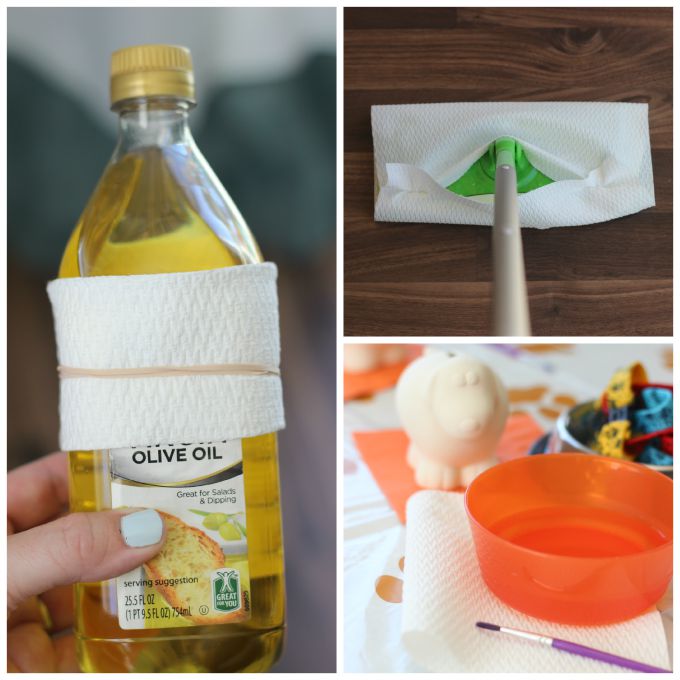 Did You Know?
You can use paper towels to catch oil drips from puddling up on your pantry shelves? Simply wrap a Viva® Vantage®paper towel around your bottle and secure with a rubber band. The drips don't make it past the towel!
Viva® Vantage® paper towels have a V-Flex™ Weave that traps dirt and dust. You can even use them to dry mop your floors.
You can use paper towels for a variety of crafting projects. We used them with the ceramics activity at my 7 year old's birthday party last week!
You can dry your hair with a paper towel? It's true! I only own a blow dryer to dry paint for craft projects. Give your hair a basic towel dry when you get out of the shower. Then hang up that towel and grab a paper towel. Wrap the paper towel around the ends of your hair and give it a squeeze. The Viva® Vantage® paper towels will absorb the excess water, preventing breakage, controlling frizz, and eliminating any wet spots on the back of your shirt.
Paper towels work great for washing the dirt off of potatoes and mushrooms.
You can soak up extra moisture from lettuce by wrapping it in a paper towel before putting in the refrigerator.
Viva® Vantage® paper towels work great to clean glass! Hand wash and dry stemware using the cloth-like texture for a sparkling finish —free from dust.
You can slip a damp paper towel under your cutting board to prevent it from shifting while slicing and dicing.
These are just some of the ways that I use paper towels. The results of my 7-Day Switch Up were kind of a no brainer. It was time to ditch the bathroom paper towels and stick with Viva® Vantage® I took a few notes and brought them to the brunch with me to share with the other guests!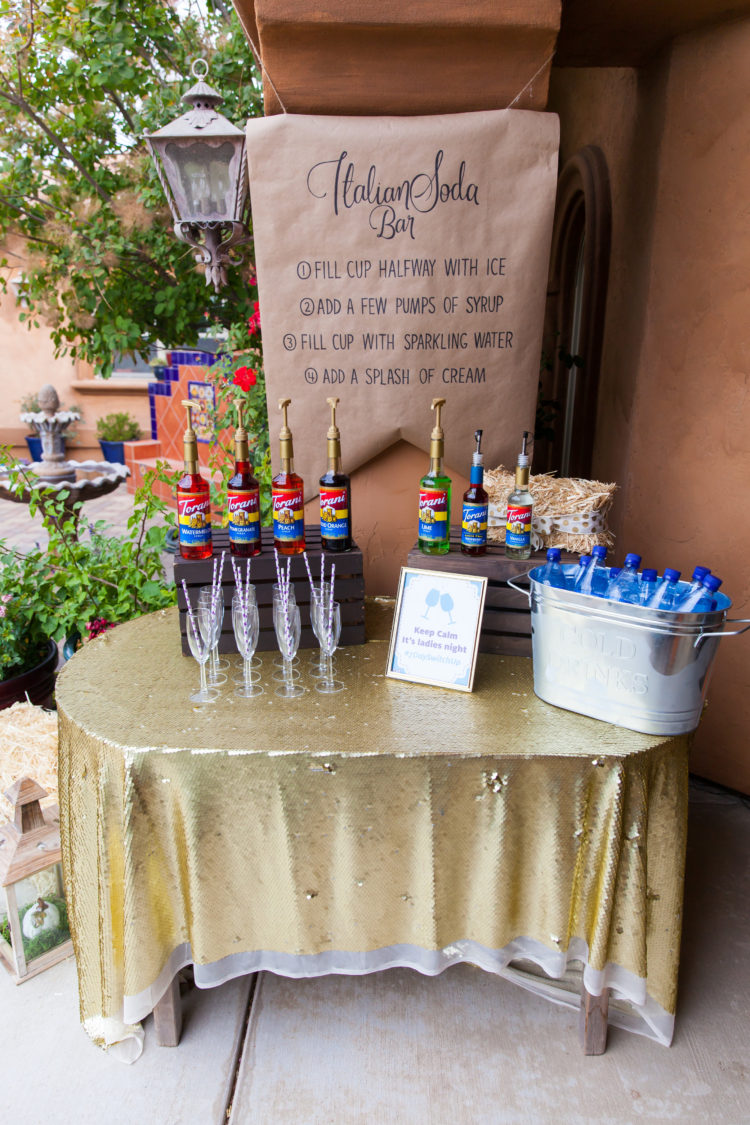 Upon entering the event the guests were able to make a delicious Italian Soda. A fun switch up on a traditional mimosa that is often served at a brunch. We told the guests to hold on to those glasses for a fun demonstration later on at the event.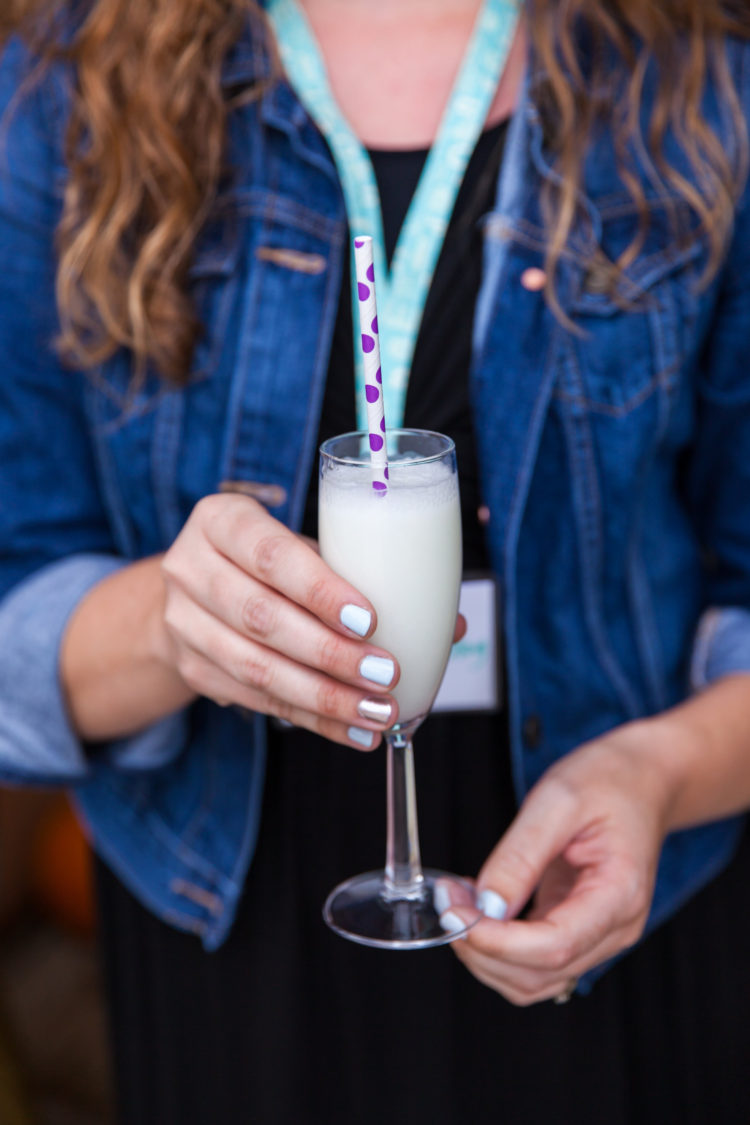 My favorite flavor is lime. My kids love making Italian sodas at home too. Their favorite flavor is rootbeer. Some sparkling water, a few shots of syrup, and some heave whipping cream. This is such a fun way to add a twist to a party and the guests have fun customizing them!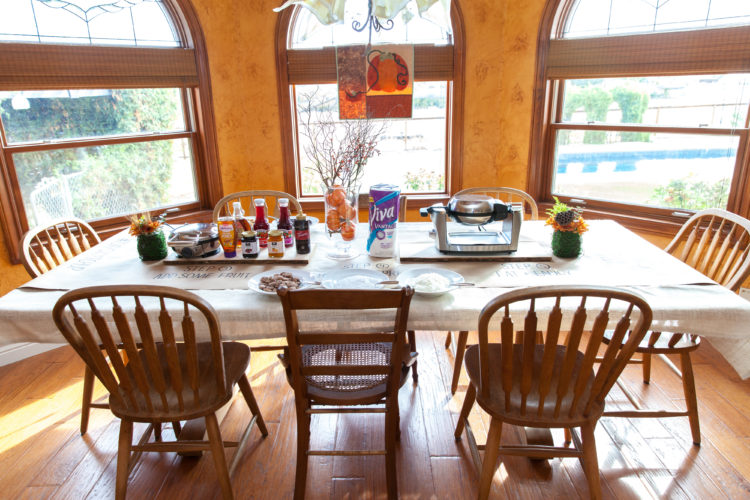 We set out pumpkin waffles instead of buttermilk waffles. A variety of delicious berry syrups instead of maple. Topping like candied pecans, coconut, and brown sugar to bring in the flavors of fall, and a variety of fresh fruit.
The Waffle Bar was so simple and delicious:
Step 1: Grab a Waffle
Step 2: Choose a Spread
Step 3: Add Some Fruit
Step 4: Drizzle in Your Favorite Syrup
Step 5: Eat & Enjoy!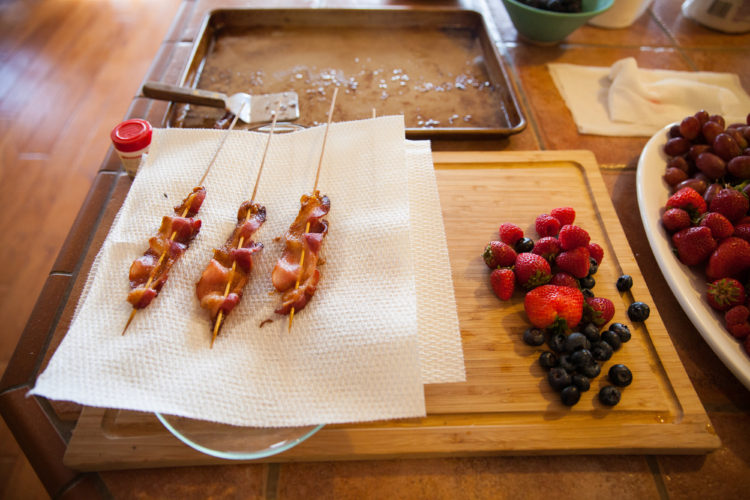 Have you tried bacon on a stick? It was a fun and easy switch up, along with a dash of cayenne pepper for a kick. We used paper towels to drain the bacon as well as to wash and strain the fresh fruit.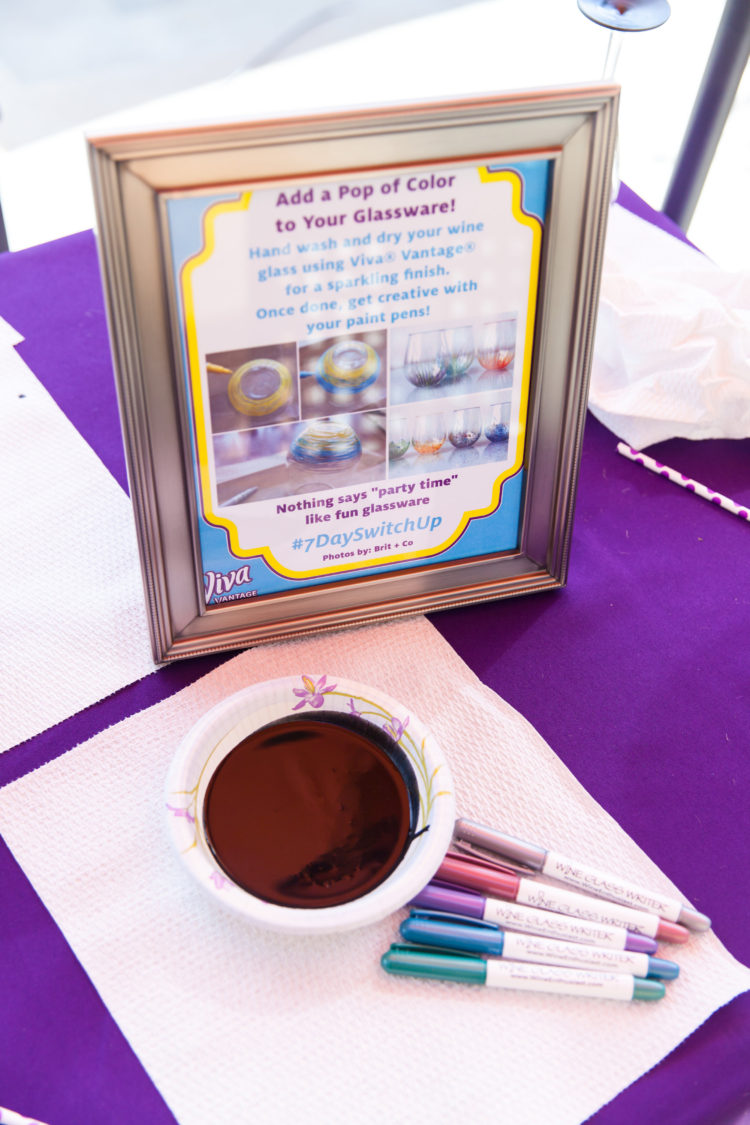 Outside a table was set up with glass markers and chalk board paint. Every party is better with a take home craft, right? Remember those Italian Soda glasses? They became the take home gift at this table!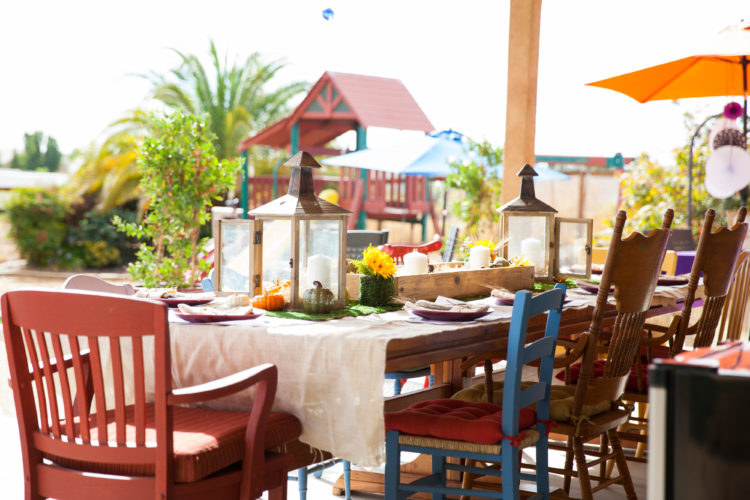 The finishing touches were set and it was now time to welcome the guests!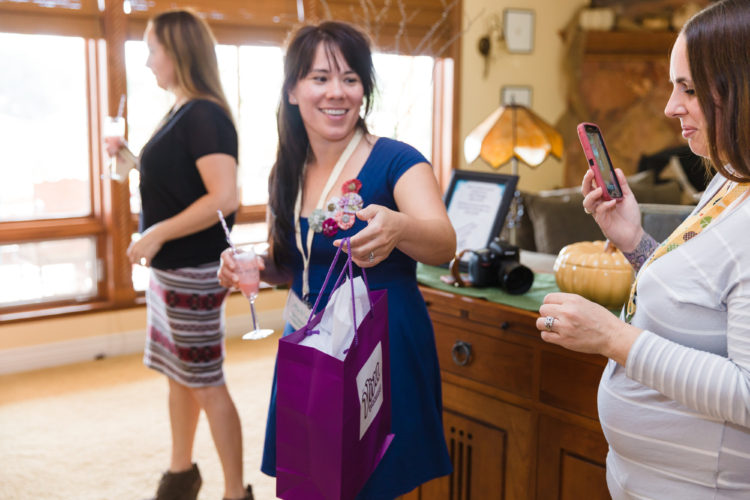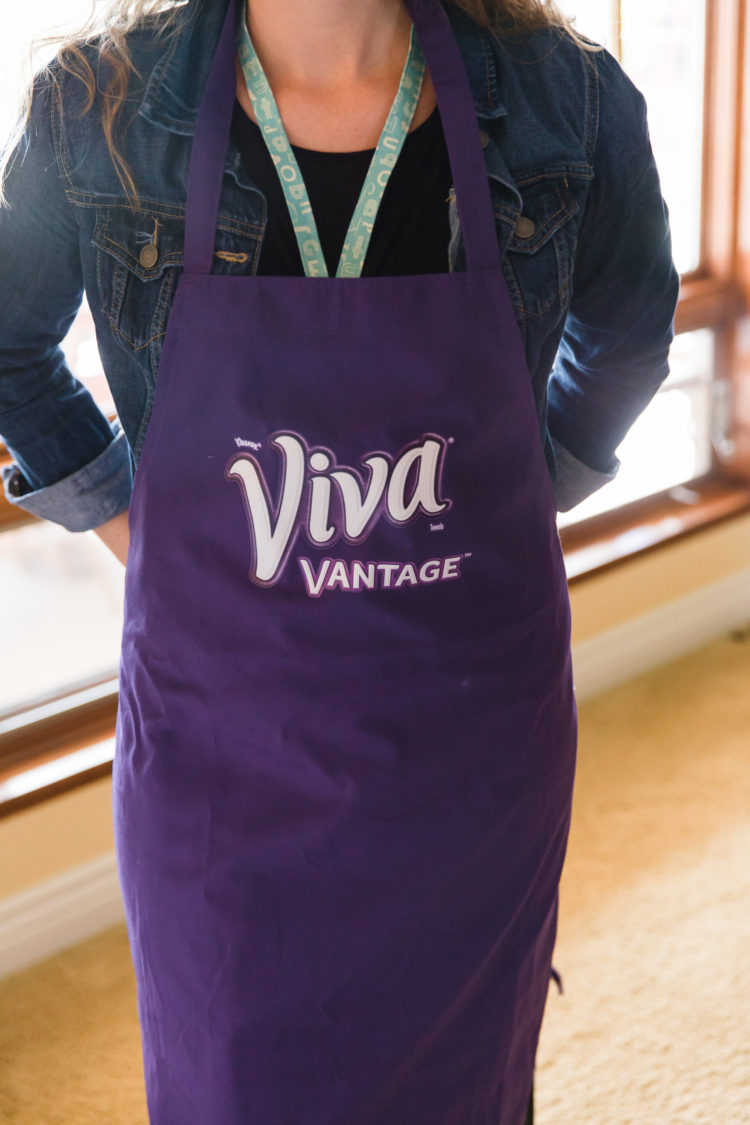 Each guest received a cute apron to wear during the party to keep them clean during the fun demos.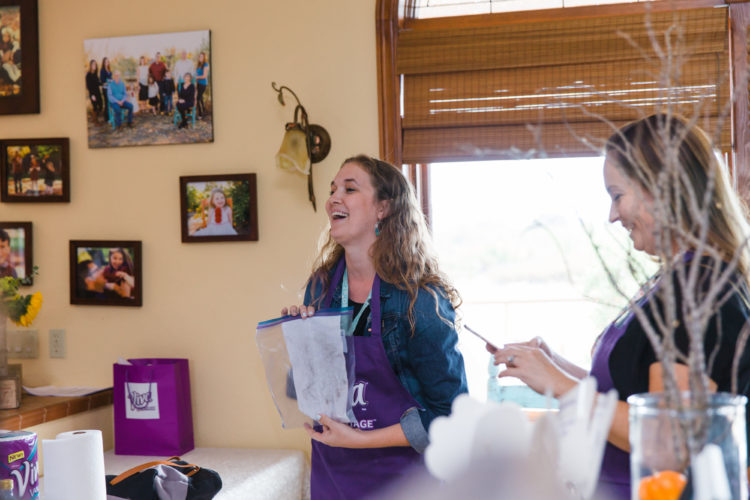 I shared the results from my 7-Day Switch with everyone—and even brought a dirty towel with me. Hey, I'm a visual person and figured others might be too! Everyone shared tips and switch ups they have done with paper towels and we all came out of the event with a lot of great ideas!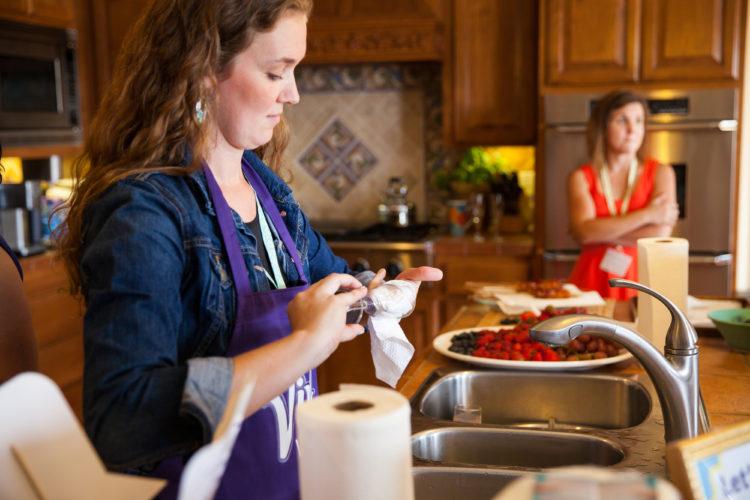 We ate, chatted, cleaned glasses, strained fruit, and really put those towels to the test.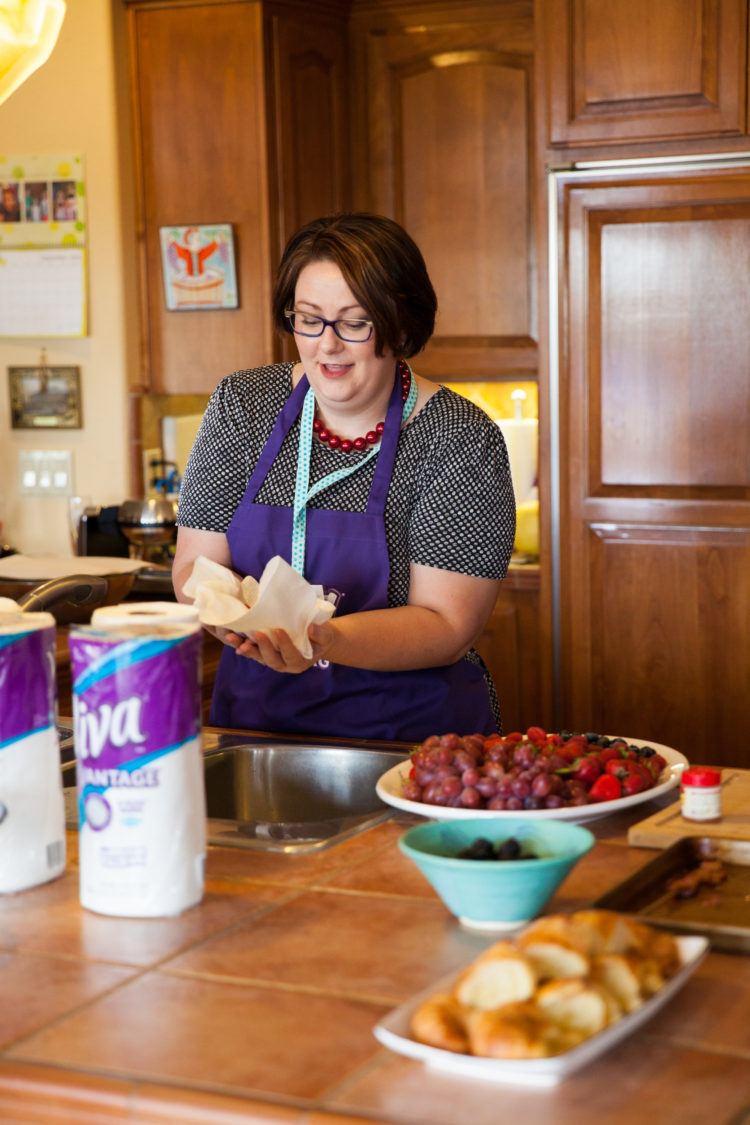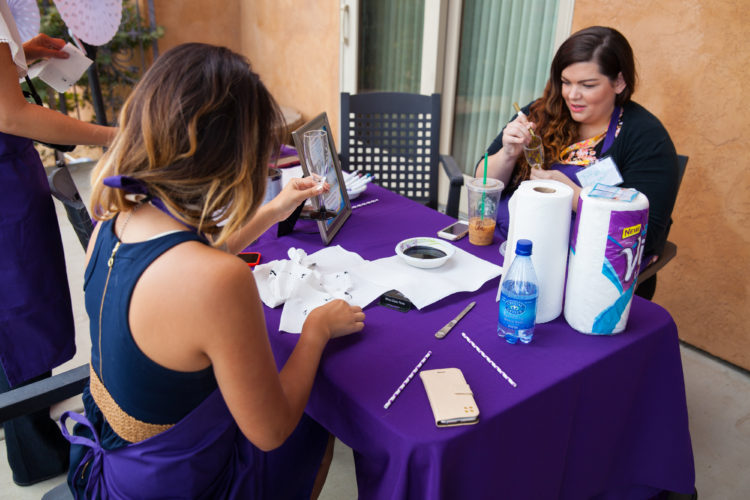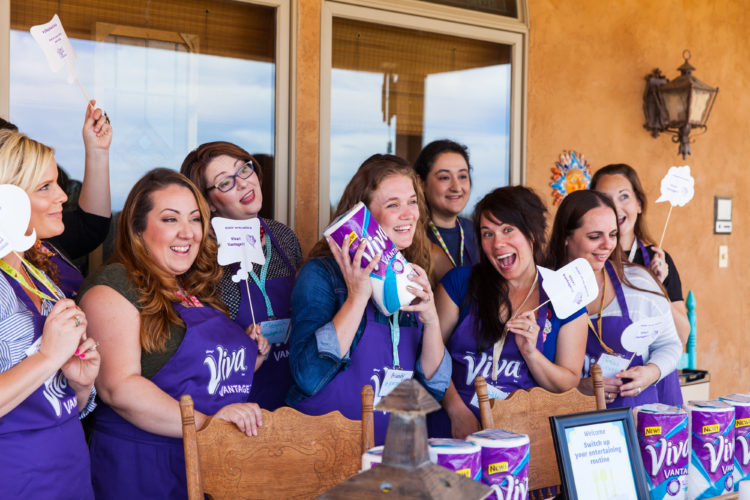 Then we sent everyone home with their own paper towels and challenged them to do the 7-Day Switch Up too! I was ridiculously nervous to host this event and speak in front of everyone, but it ended up being a great experience.
You can do your own 7-Day Switch Up! Grab a coupon to purchase and try  Viva® Vantage® Towels for yourself! Be sure return to the website and dish on your switch for a chance to instantly win a $100 gift card!
Event photos Green Vintage Photography. 
A big thanks to Viva® Vantage® for sponsoring our switched up Waffle Bar and event!