Intimidated by grilling with charcoal? Don't be! Here's our guide: 5 steps for making perfectly charcoal grilled chicken legs. Originally shared in 2015.
You might also like our guide for perfectly grilled ribs or top rated crispy fried chicken tender recipe!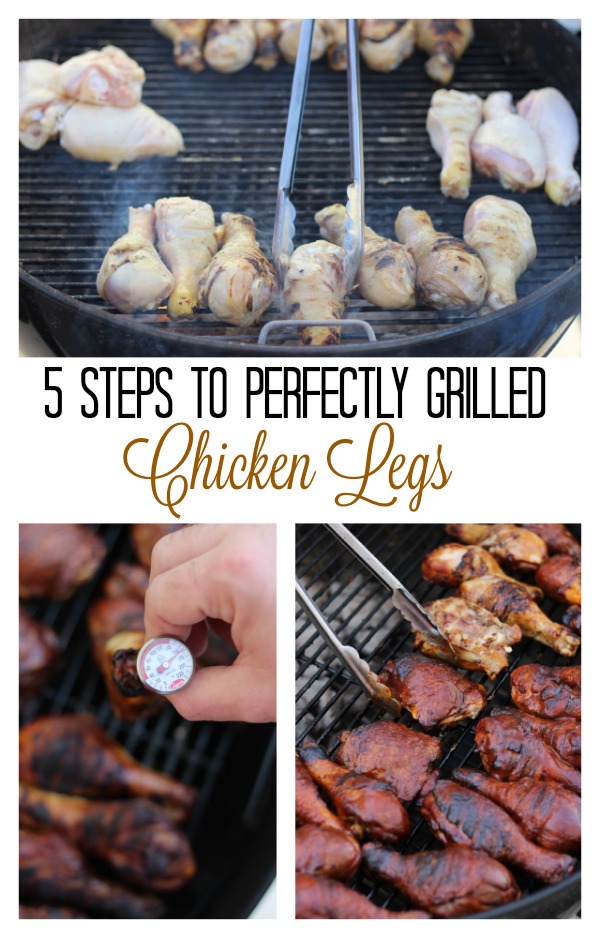 Last month I posted a photo on Facebook of a plate of chicken legs that my husband had grilled up for us. I was surprised with the many comments and likes it received. I even received requests for his recipe and technique. Honestly, I had no idea what to tell them because I don't grill. Ever.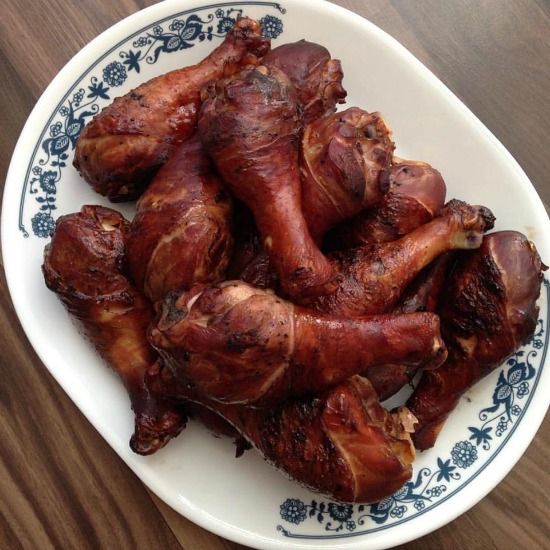 My husband makes the best food so I don't even try to compete. Last week I followed him outside with my camera to document the 5 step process! Now that we're living in California again the weather is mild pretty much all year long. This means that we can grill all year long. If you are heading to a tail gate party this fall you'll definitely want to make a BIG batch of chicken legs to take with you. No utensils necessary, but you'll definitely want a napkin! These are nice and juicy.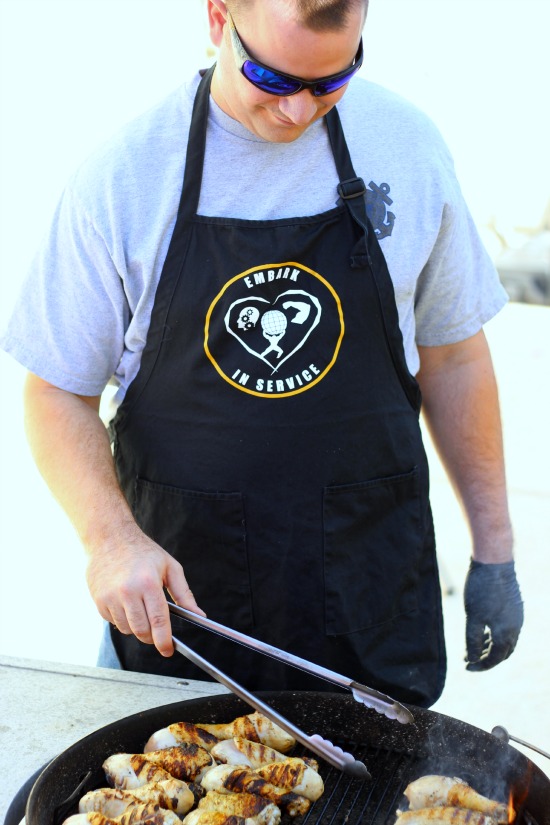 5 Steps to Perfectly Charcoal Grilled Chicken Legs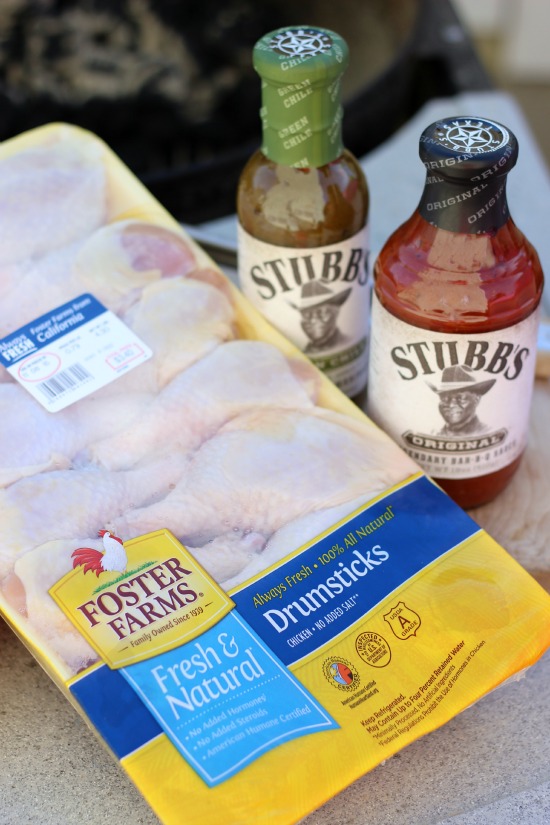 Grilled Chicken Legs
Ingredients
Chicken Legs
Marinade OR BBQ Sauce
When we marinate we pretty much stick with soy sauce because it only takes 20 minutes to soak in. When using BBQ sauce, there is no need to marinate the chicken. That's the technique we are demonstrating today.
Setting up the charcoal grill
We are utilizing indirect heating for the most part so only place your charcoal briquettes on one side of the grill.
Step 1: Sear Chicken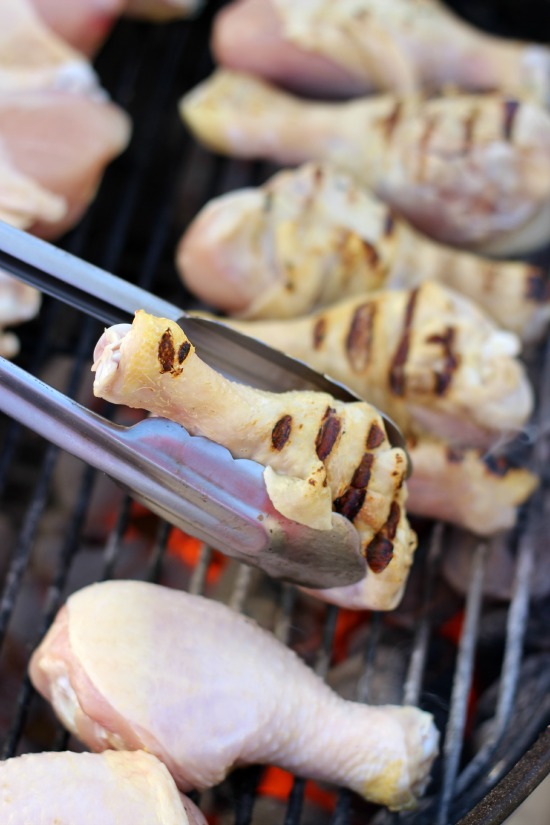 Sear chicken over hot coals for 1-2 minutes on each side. This is the only step that uses direct heat. The rest will utilize indirect heat (away from the coals).
Step 2: Cook Indirectly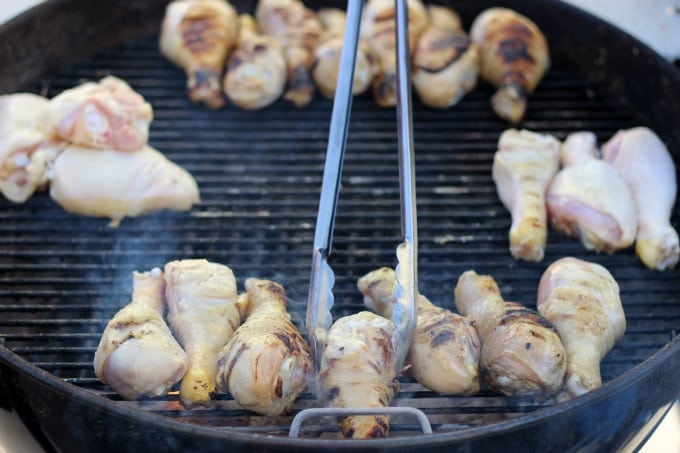 As you'll see in the photo above, the chicken legs on the bottom are being seared directly over the coals. The ones in the center of the grill are waiting for their turn to be seared, and the ones on the top have been seared and moved to the other side of the grill. There is still plenty of heat over there for them to cook indirectly.
I'm sure we've all had chicken that is charred on the outside and undercooked on the inside. Learning how to cook indirectly prevents this from happening (remember, I don't grill. So these tips are all from my husband).
Step 3: Smoke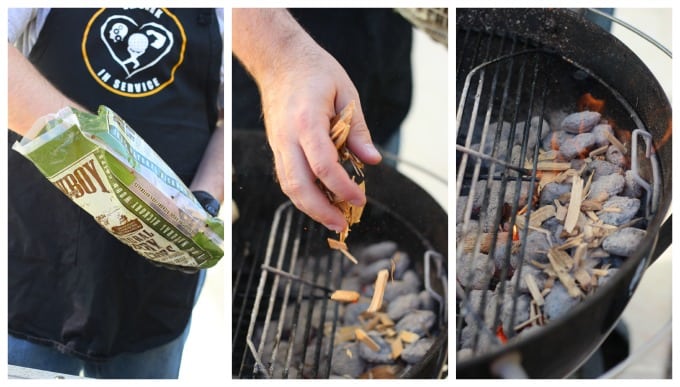 If you'd like your chicken to have a smokey flavor, add a handful of hickory chips over the coals.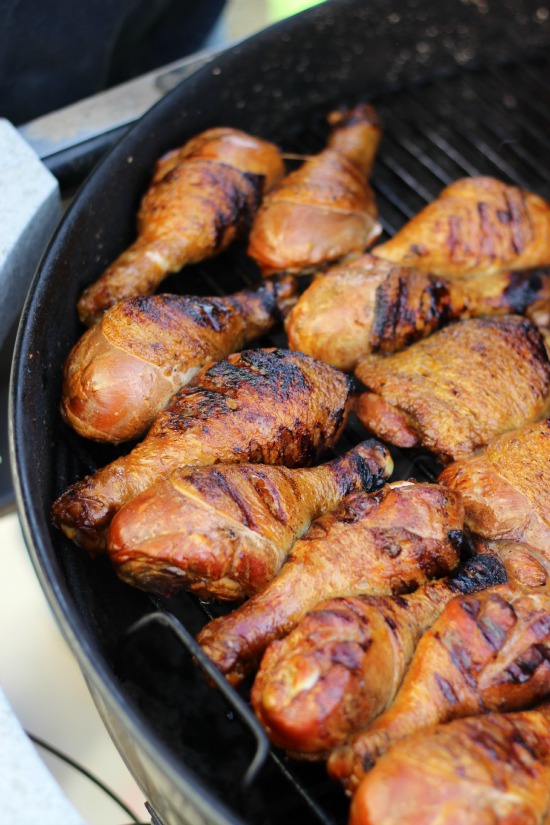 Cover the grill and let smolder in the smoke. This is what the legs will look like after about 10 minutes. They look done, but they are most definitely NOT done yet.
Step 4: Grill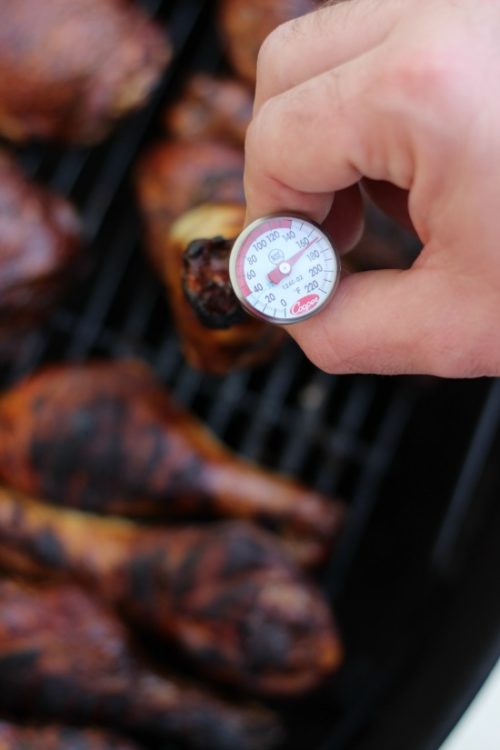 Keep the lid on and continue to grill for about an hour or until internal temp reaches 165 degrees. Don't worry about turning the legs or moving them away from the heat. They are already away from the coals so they won't burn.
Step 5: Brush with Sauce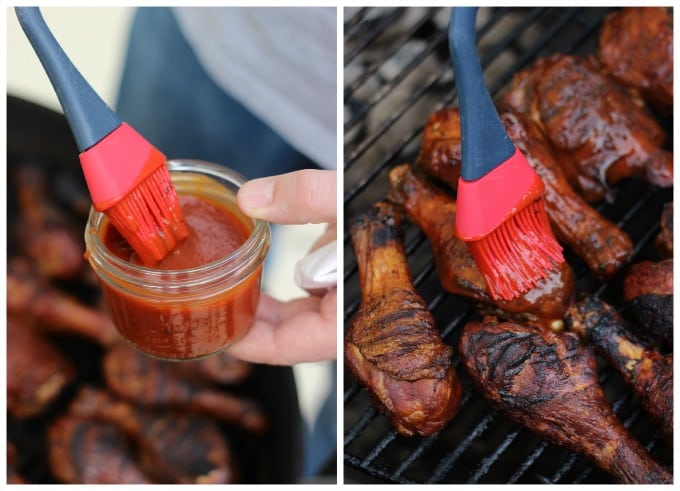 Brush chicken legs with your favorite BBQ sauce. My husband never adds the sauce until the end. Since it is made from sugar, it will just scorch if added too soon. Brush on one side of chicken, cover, and caramelize for a few minutes.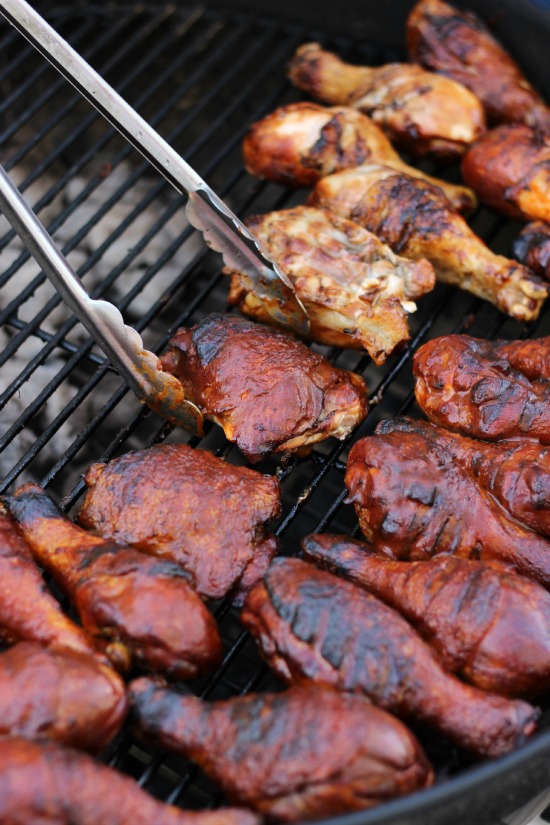 Flip chicken over, brush the other side and let caramelize for a few minutes.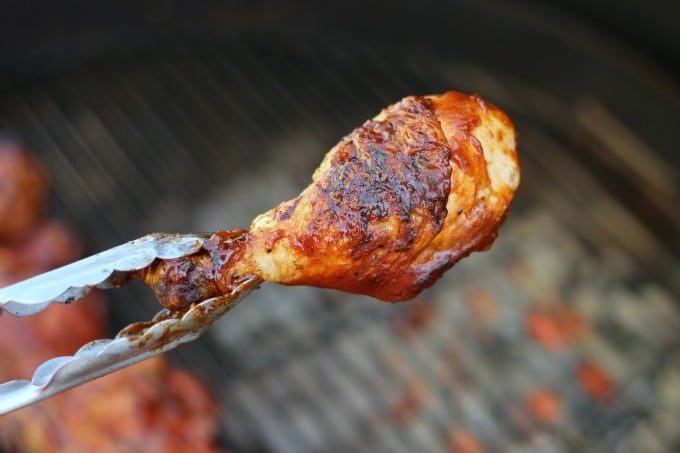 That's a prefect piece of chicken!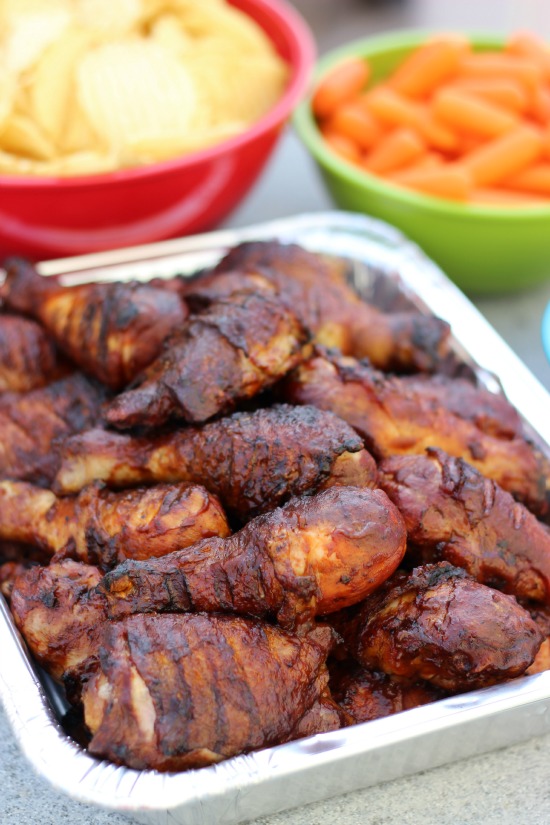 Now grab a bag of chips, your favorite dip, some baked beans, and veggies and you'll have the perfect meal for a fall grill-out or tailgate party!