This is part 3 in a 4 part series about why I decided to straighten my teeth with SmileDirectClub at home braces system (invisible aligners), and how I am doing it for less than $1500.00. Click here to see the finished product!
2018 Update: it has been 20 months since I finished my invisible aligners treatment. The treatment plan that I used and the price that I paid in 2015 may not be current.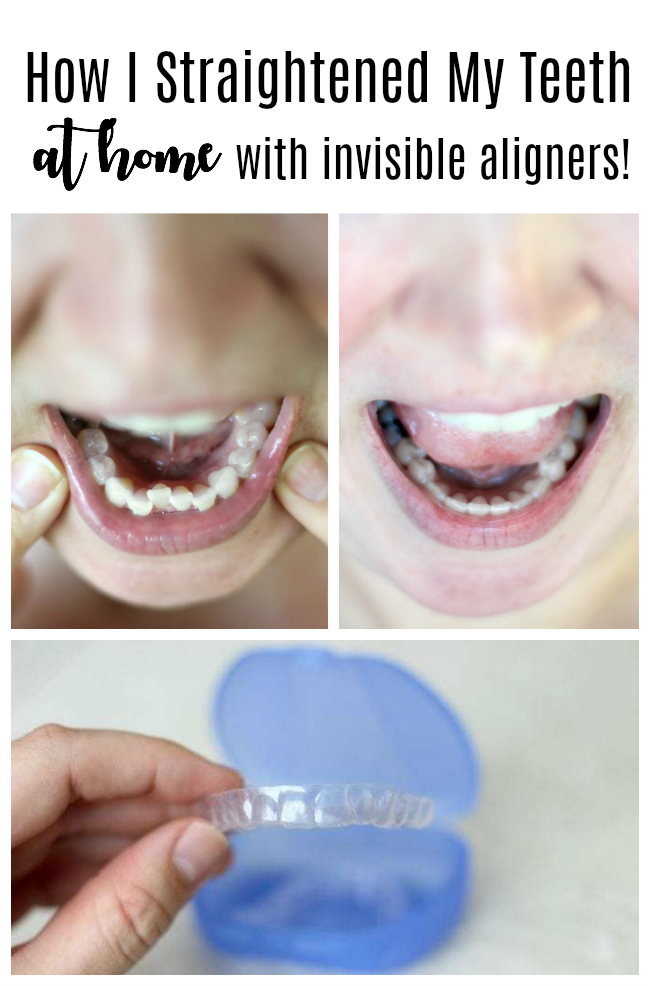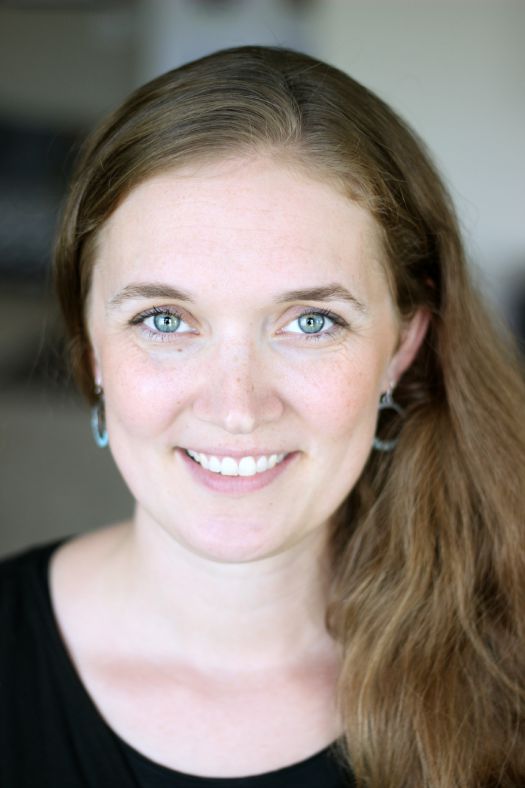 Hey friends! Guess what?! I'm halfway done with my at home braces (invisible aligner treatment) with
SmileDirectClub
. Wahoo!! I can't believe how fast it has flown by. Every 3 weeks I receive an e-mail reminding me to switch trays and occasionally asking for progress photos so that they can make sure that I am on track. I sent photos with my last set and things are looking great!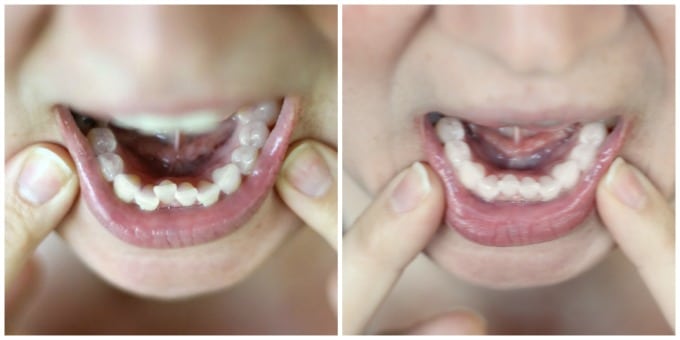 The photo on the left was BEFORE I started the aligners. The photo on the right was taken TODAY. I tried to match the clarity and lighting of the first photo, but it isn't exactly the same. Looking at the middle two teeth, you can see that the tooth to the left of the middle tooth has moved back and the left middle tooth has moved forward. I still have 5 aligner sets to go so there will be a lot more change happening in the coming months. I did not share a photo of my top teeth since the changes aren't visible. However, I was surprised last week when I was flossing one of my top teeth and the floss slid right in between two of my teeth instead of having to apply a lot of pressure. So that's a change! Not visibly noticeable, but something that hasn't happened in a long time.
How does it feel wearing clear aligners 22 hours a day? I don't even notice them anymore…unless I try to eat something and forgot I was wearing them. They don't interfere with talking or sleeping at all.
I've noticed significantly more pressure the first few days with each set. Especially the one I'm on now. It seems like the teeth do all of the moving within the first week of putting on the new set and the remaining 2 weeks is to stabilize and secure their place before moving on to the next set of aligners.
I'm very happy with how things have gone up to this point and am very optimistic about the next few months!

I asked my contact at SmileDirectClub if they had any offers that I could pass on to those who are following along with my story and they sent me an awesome one to share! You can use
my link for 50% off of your evaluation kit!
If you've been on the fence this is a great time to see if
SmileDirectClub at home braces (invisible aligners) is a fit for you!
Disclosure: Almost 10 months after first hearing about SmileDirectClub I had saved up the money and was ready to make my purchase. Before I finalized everything I decided to contact them to see if they would be interested in having me share my story as I go through the process. They graciously agreed and gave me a percentage off of my treatment plan in exchange for a series of posts that will end when my treatment ends. I was prepared to purchase my 10 sets of invisible aligners even if they did not offer the discount.  You can use my link to get started and receive an evaluation kit for 50% off from SmileDirectClub!