Every little girl's dream! A darling little place for her baby doll to sleep. This baby doll basket pattern from Made Everyday comes in 3 sizes, includes padded handles, a pillow and blanket, and easy-to-follow instructions.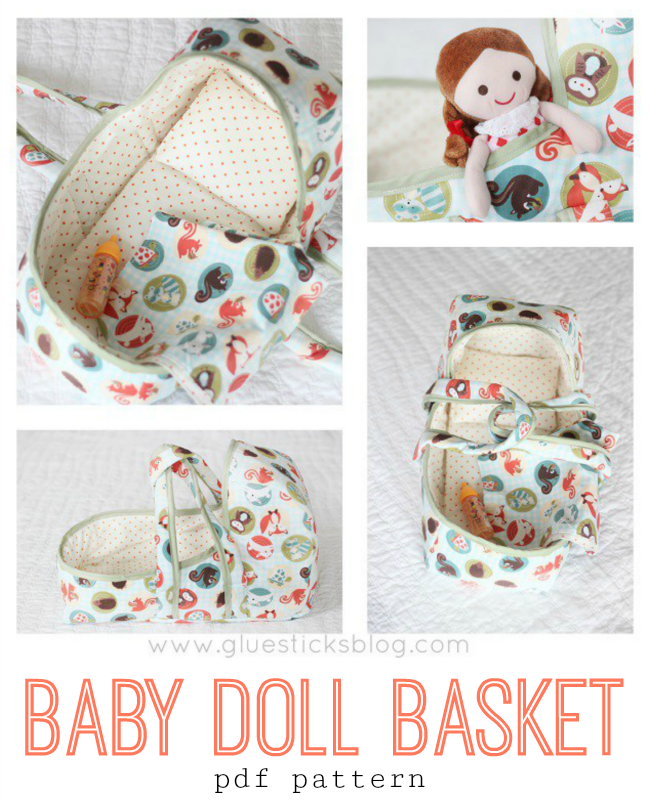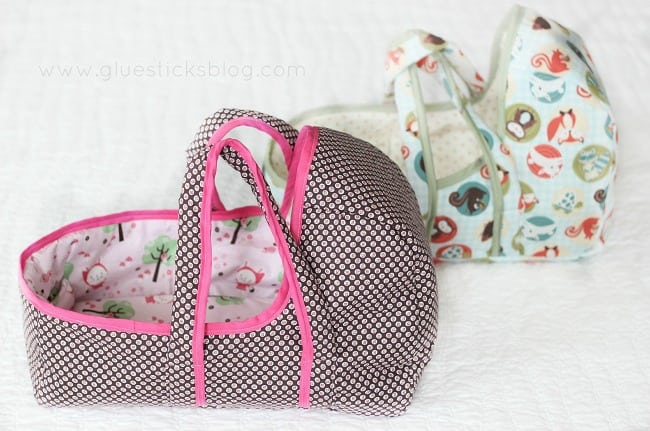 I finally got around to taking some photos of the baby doll baskets that I made the girls for Chrismtas. These were so much fun to make. I had a great time choosing the fabrics and putting them together. A couple of late nights sewing, but it was all worth it!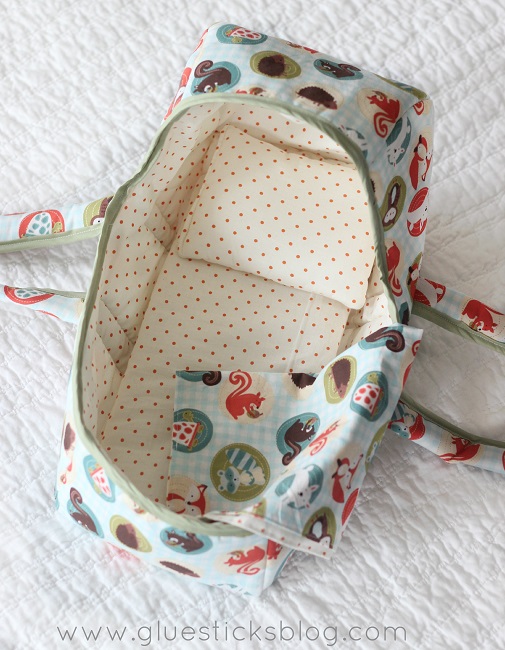 They are the perfect size to tote around a baby doll, small stuffed animal, or in Kaylee's case, her Build a Bear Dog, "Fluffy".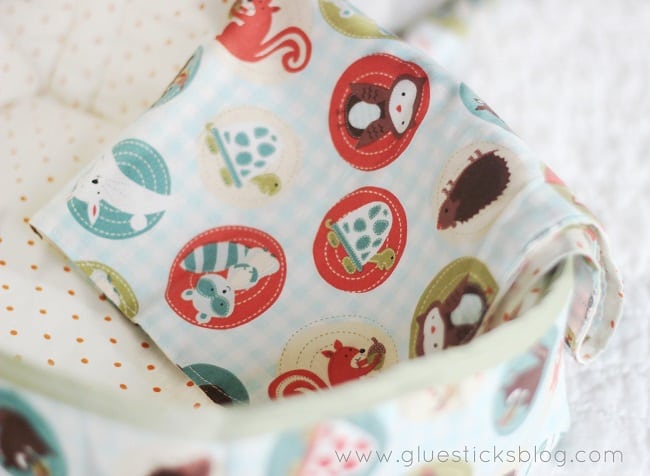 Each one is made with layers of cotton and includes a pillow, small mattress, blanket, squishy handles, and is finished off with bias tape.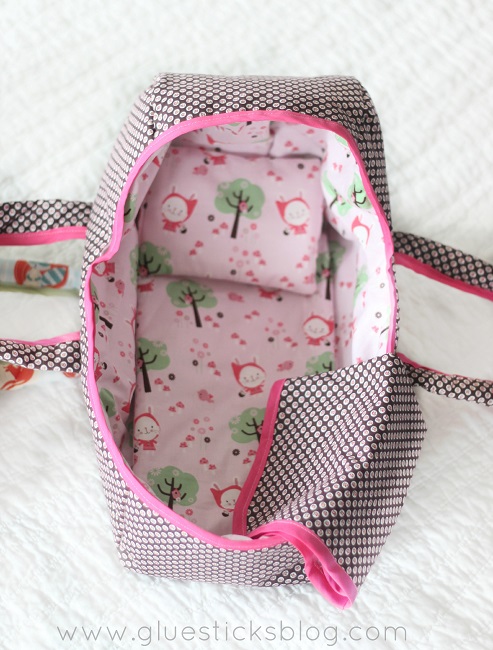 I love classic homemade projects like this one.  I am thrilled with the results and the girls are thrilled too.
When Dana, from MADE, shared her baby basket pattern on her site I knew I had to make some for the girls.
I seriously stalked her website until she did and was probably the first one to buy it! It was very well made. Pattern making seems mind boggling so I'm grateful for those who share their talents with the rest of us! So head to her site to purchase this darling pattern.
Fabrics were purchased from Joann's.
You might also like…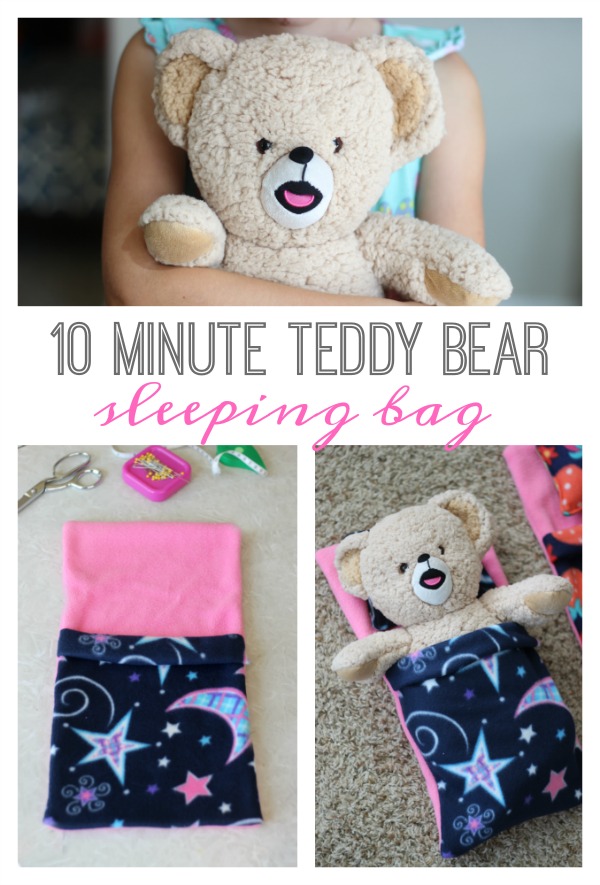 10 Minute Stuffed Animal Sleeping Bag
This 10-minute fleece sleeping bag is a great beginning sewing project for a child and also makes a great gift. Keep teddy warm and cozy wherever you go. It will fit any 15-16″ stuffed animal.
My daughter (who is almost 10 now, gasp!) used to love going through my purse. So I made her a tiny little one in the same style that mine was at the time. And I made a tutorial to show you how to make one too!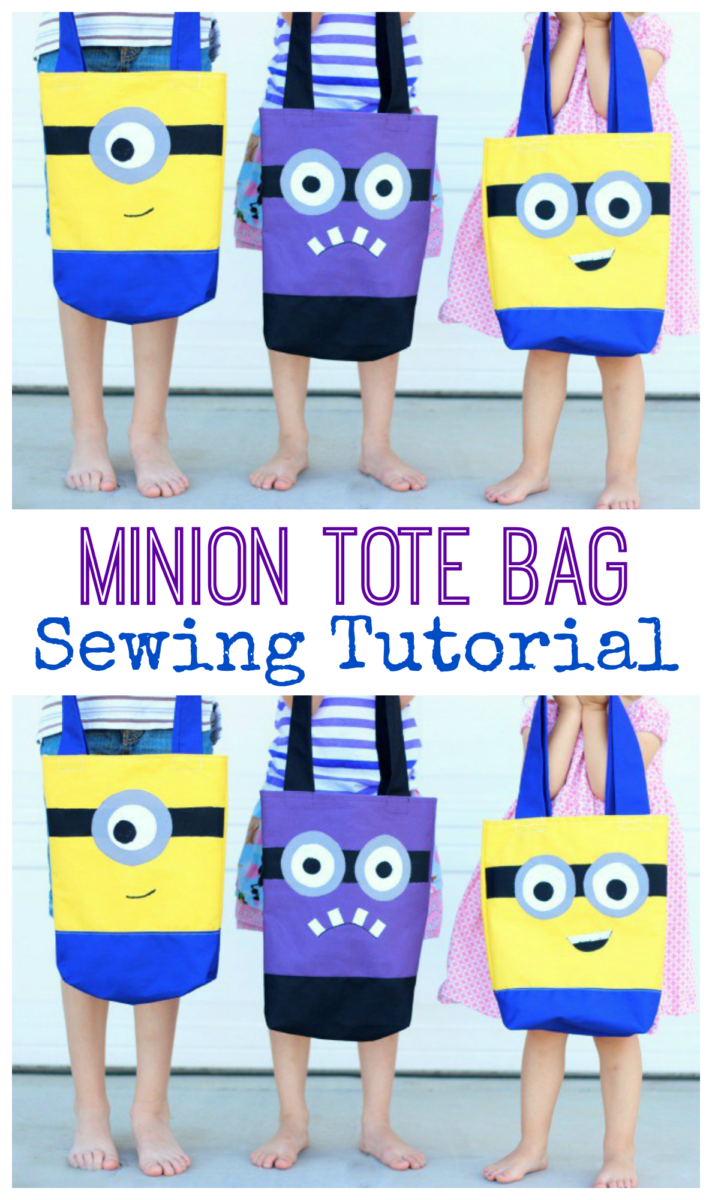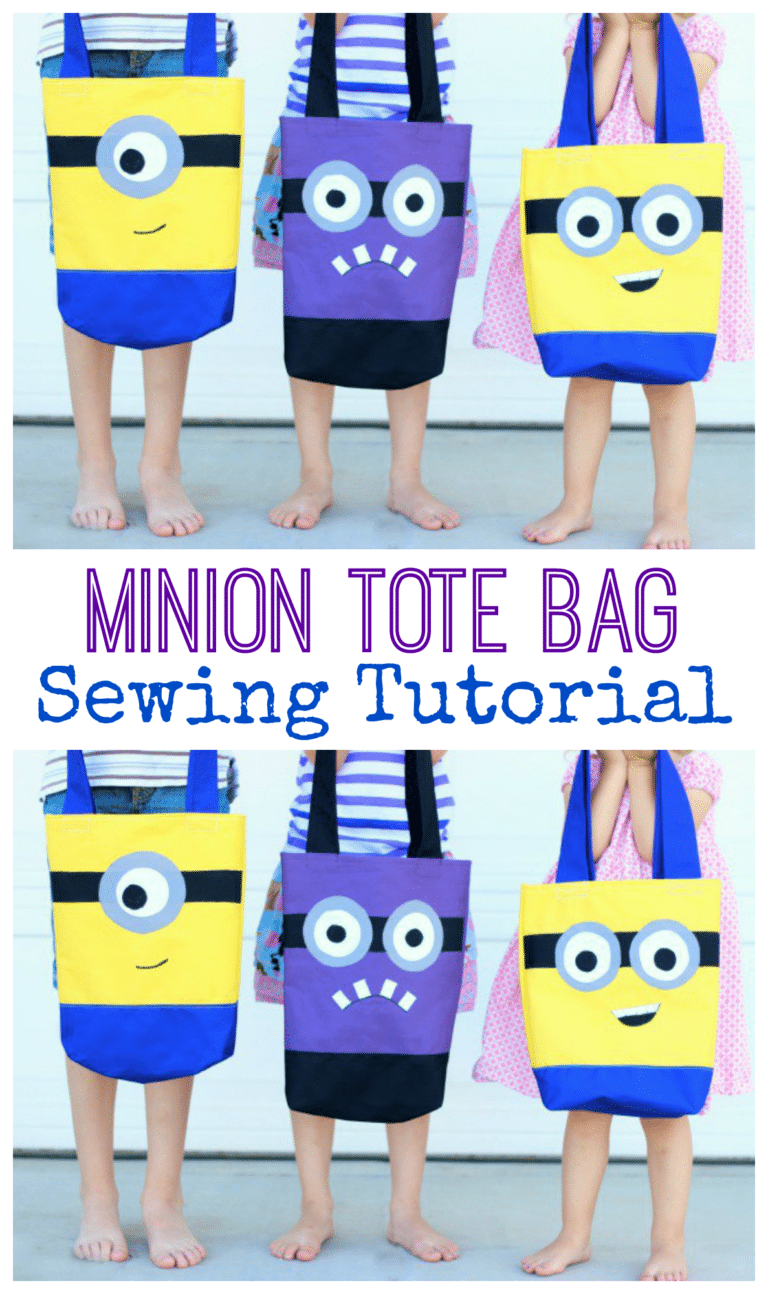 Make a Minion Tote Bag that is perfect for trips to the pool, a library tote, or even a preschool book bag. The kids drew pictures of their favorite Minion characters and I thought it would be fun to transform those guys into fun summer tote bags!