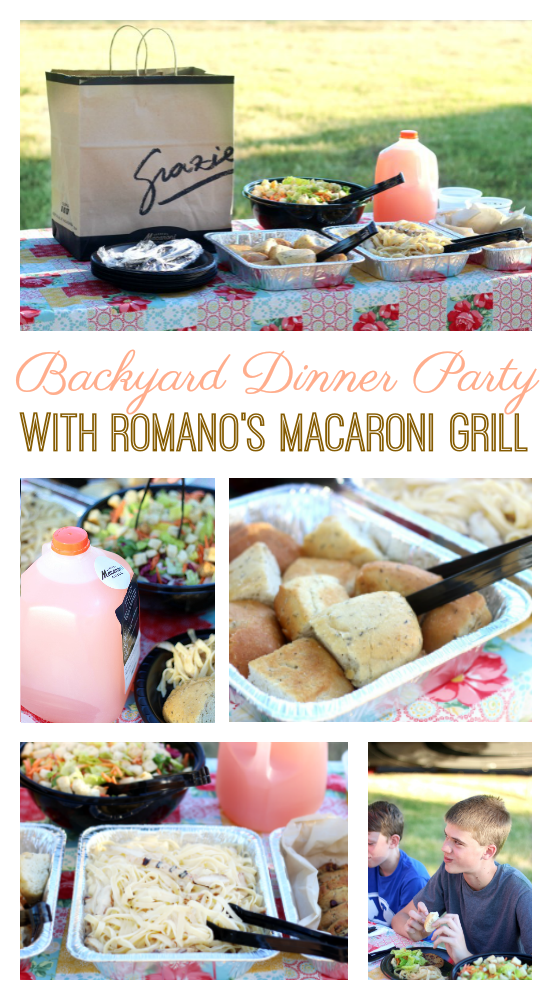 Planning a summer gathering? Let Romano's Macaroni Grill take care of the menu for you! Full service catering packages include choice of two entrees, salad, rosemary peasant bread, chafing dishes, all plate ware, utensils, set up, service and clean-up.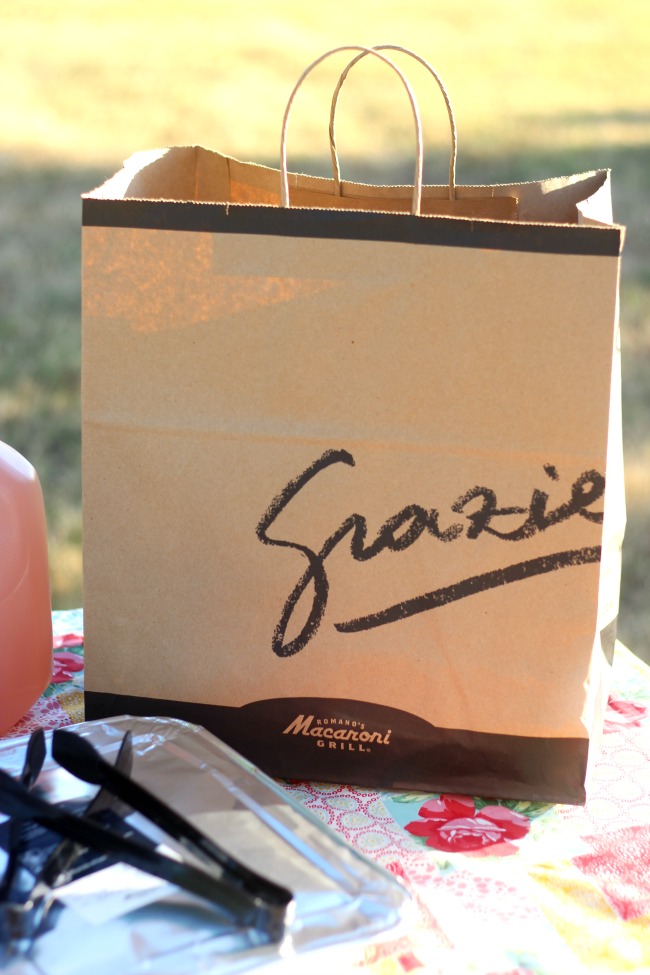 When it came to planning a delicious dinner to celebrate the dad in our home for Father's Day, I kind of cheated and went the catering route. Was it really cheating though, or just a stroke of genius?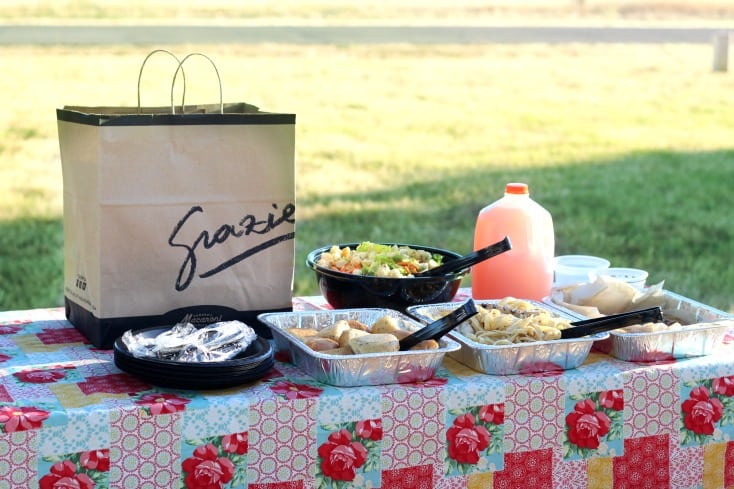 Boy Scout camp is the day after Father's Day and we knew that our time after church on Sunday would be spent packing everything that Derrick and the boys would need for their big week! We didn't want to rush or skip our Father's Day dinner celebration so we moved it up a couple of days early. The weather was also cooler the night we had our backyard dinner party so it worked out perfectly!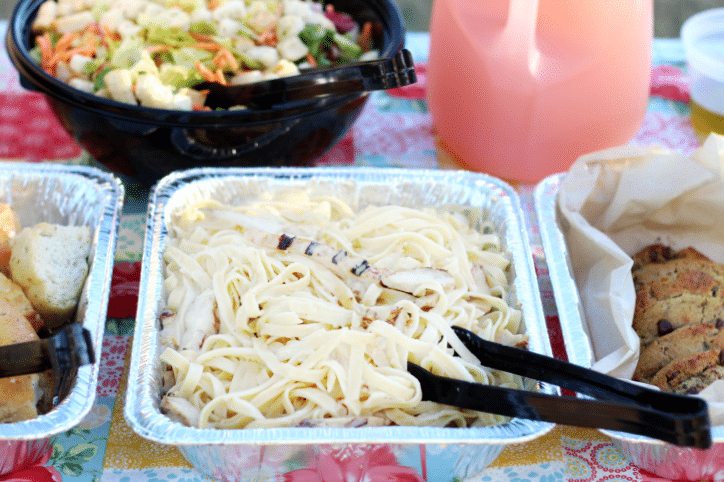 Romano's Macaroni Grill has a delicious dine-in menu, as many of you already know, but did you know that they offer
catering and take-out options too
? They'll even deliver and set up your meal for you! I chose to pick up our order since I didn't want to have to deal with delivery on the Air Force Base. I was in and out in less than two minutes with everything for our special dinner.
Our Backyard Dinner Party Menu:
Fettuccine Alfredo with Grilled Chicken
Fresh Greens
Rosemary Peasant Bread (with oil and balsamic vinegar for dipping)
Cookie Platter
1 Gallon of Raspberry Lemonade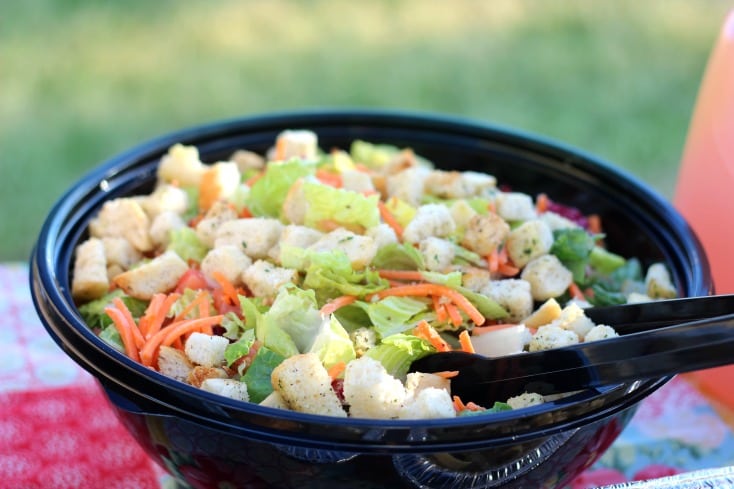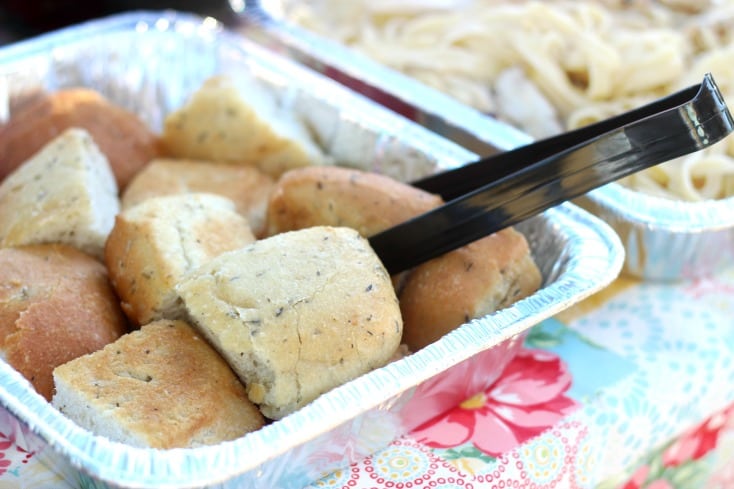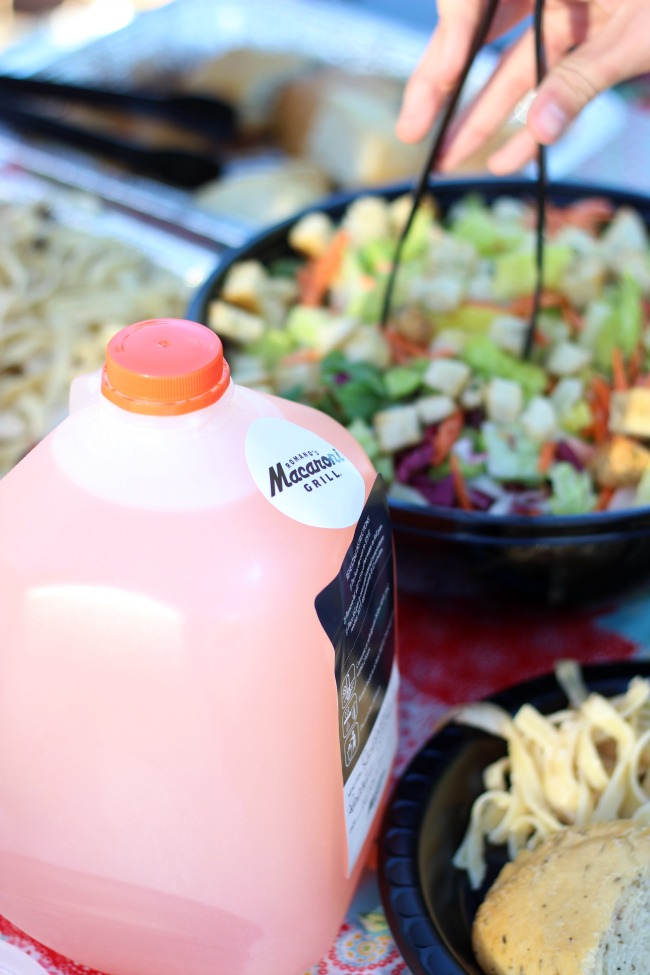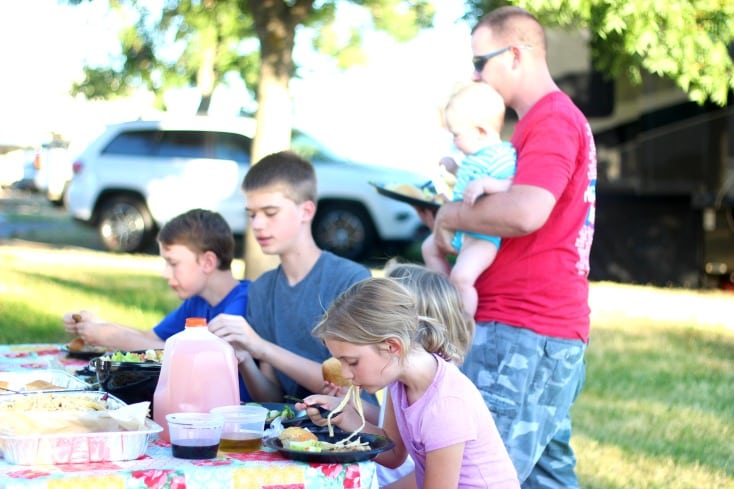 Everything was absolutely delicious and still hot. Even the chocolate chip cookies.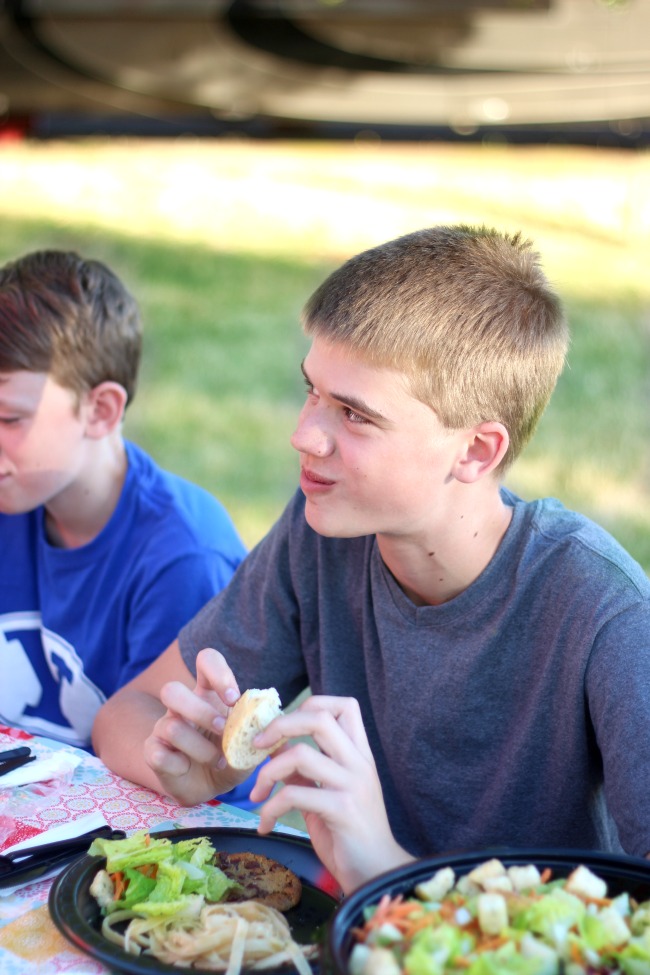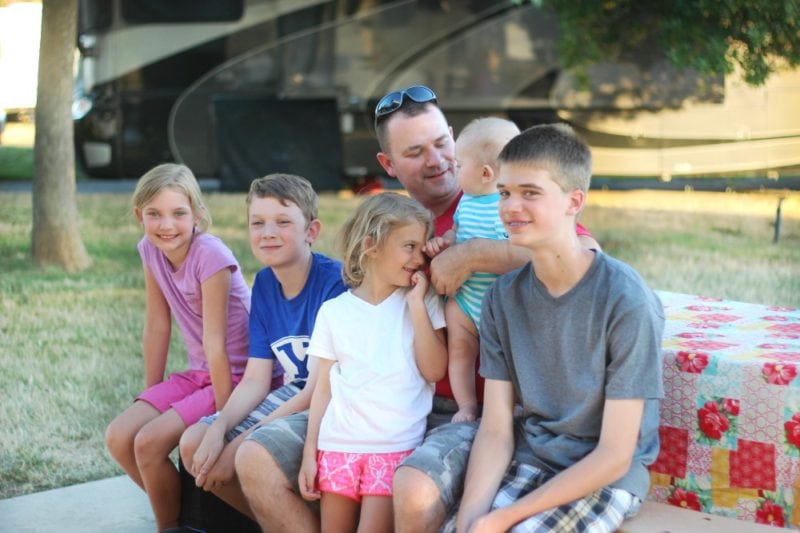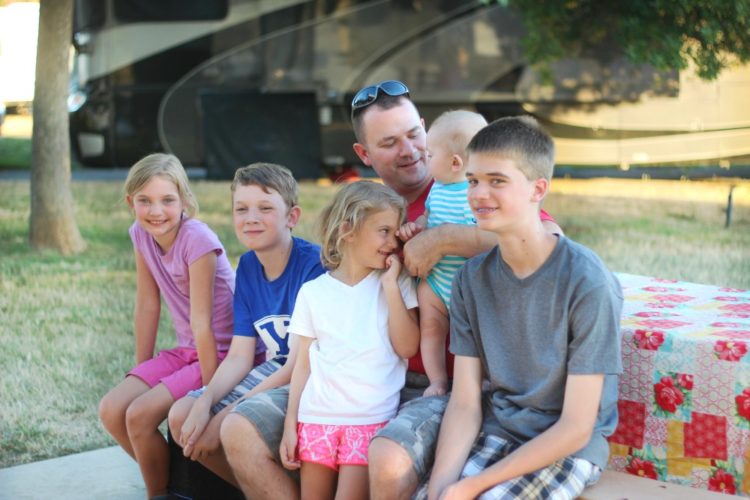 When your 8 year old writes that her dad's hobby is spending time with his family, you know you've arrived as Father of the Year. He really is the best and we get to have him all to ourselves!
How would you like to win a gift card to Macaroni Grill to celebrate a special family moment?
I'm giving away two (2!) $25 gift cards to two lucky friends! Dine-in or take out! Whatever you decide, Macaroni Grill will prepare a delicious meal to suit your special occasion.
To enter simply tell me who you'd share your gift card with! 
Giveaway ends Thursday, June 29th.
Congratulations to the winners, Alyssa and Megan!
Thank you, Macaroni Grill, for sponsoring our special backyard dinner party and gift card giveaway.