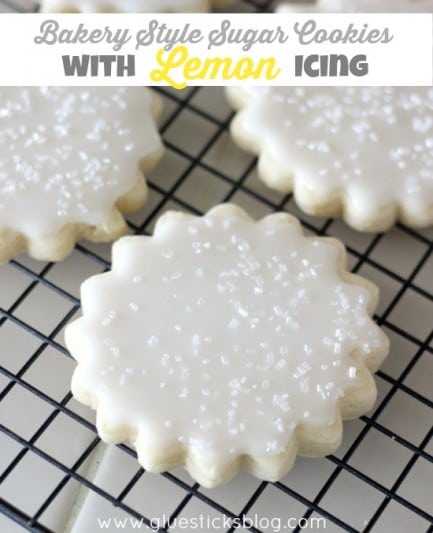 I love two things. Sugar cookies and lemons. So why not combine them? The sweetness of the sugar cookie with the fresh tangy flavor of a lemon. It's a perfect duo. The icing sets up nicely so these can be stacked. It's easy to spread and looks so pretty. Just like the ones from the bakery. The hint of lemon isn't over powering at all, but if you are worried you can start with 1 tsp. and go from there.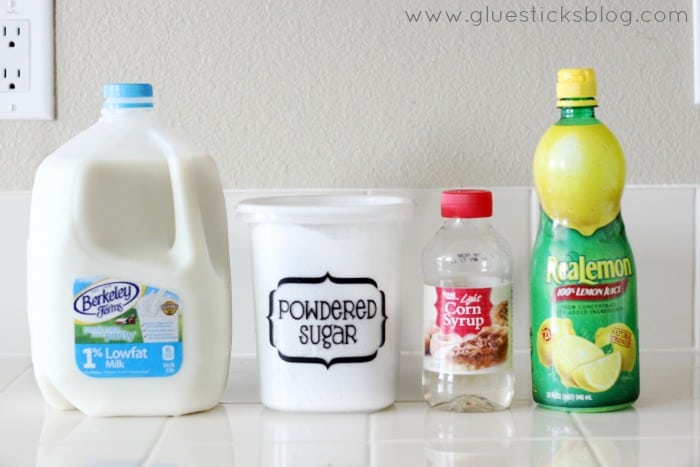 Bakery Style Sugar Cookies With Lemon Icing
2 cups sifted powdered sugar
2 T. corn syrup
1 T. lemon juice
1 T. milk
pinch of salt
Mix all ingredients in a bowl.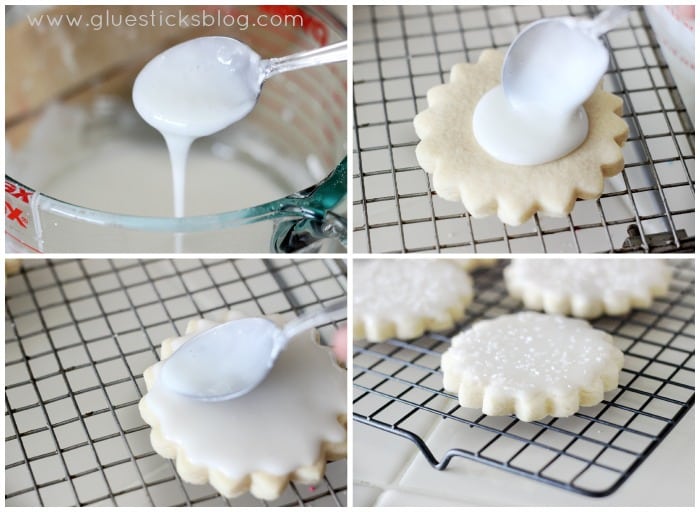 Spoon onto cookies and evenly spread across entire surface. Add sprinkles or sanding sugar. Let sit for 20 minutes or until icing is set.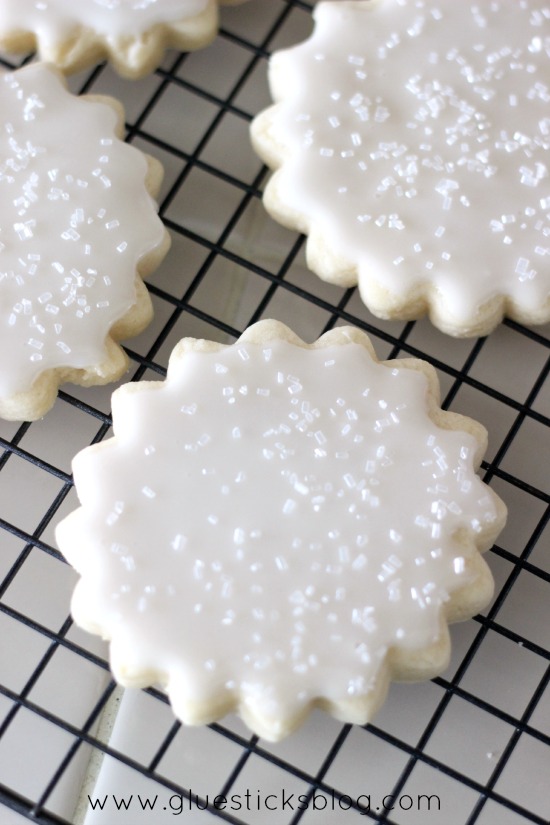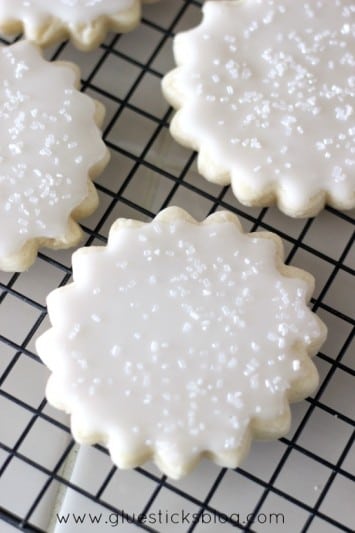 Use on your favorite sugar cookies, or feel free to use on mine! My Bakery Style Sugar Cookie recipe is a tried and true recipe in our home. This icing recipe will frost an entire batch of my bakery style cookies.