At long last, we took the plunge and added a swing set to our backyard. One that will inspire outdoor and imaginative play for years to come. Sharing all of the details about the Bristol Point wooden swing set from Backyard Discovery. I did my research and reached out to Backyard Discovery to see if they'd like to partner with me on this backyard project. 
Backyard Discovery generously provided me with an exclusive, one-time discount code of 15% off site-wide! This is one of the few discounts they will offer site-wide this spring and it is only good for 48 hours. That means if you have been considering a playset, pergola, gazebo or playset now is the time to snag one! They have playhouses and playsets starting at just $300! Use code: GLUESTICKS15.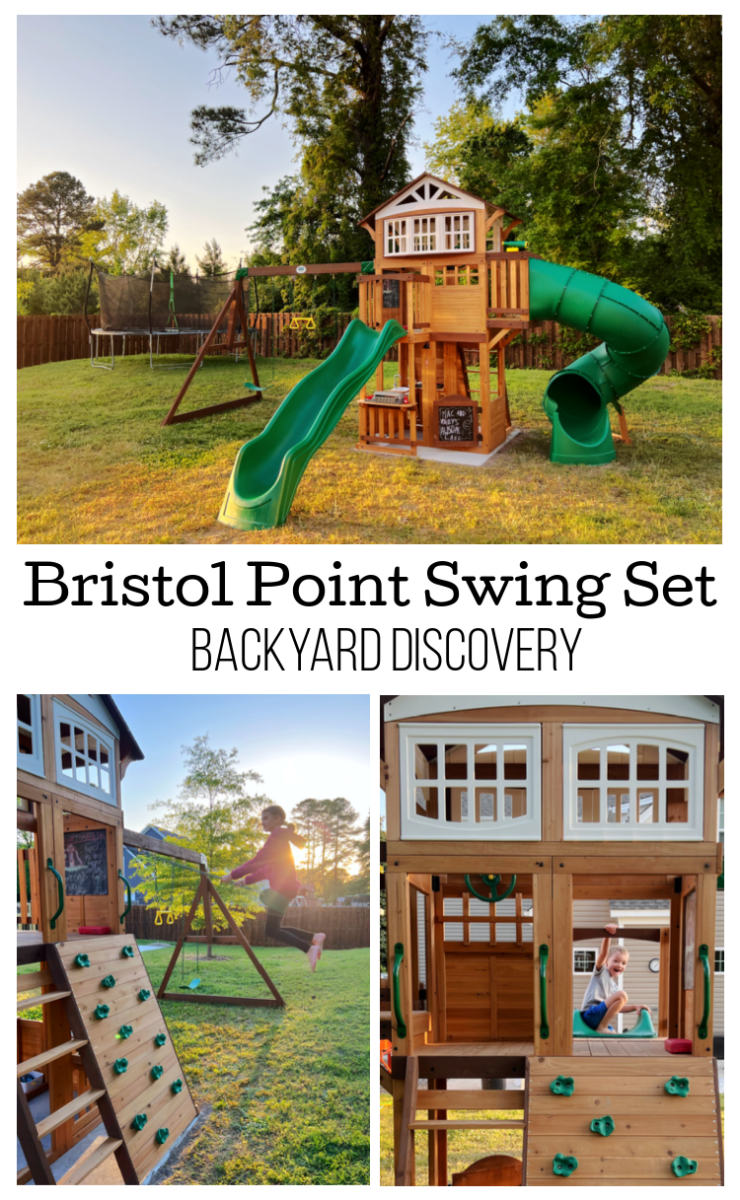 Watch our video to see all of the fun features!
Facebook post from back in January: "Mac has been daydreaming about having a treehouse. We don't have any trees older than 5 years, but I overhead someone encourage him to still come up with a design and they'd build it together.
"
He got to work drawing the treehouse of his dreams and Dad started thinking of some ways to make it happen for him. A free-standing "treehouse"—without a tree, haha. Mac was excited about the possibility!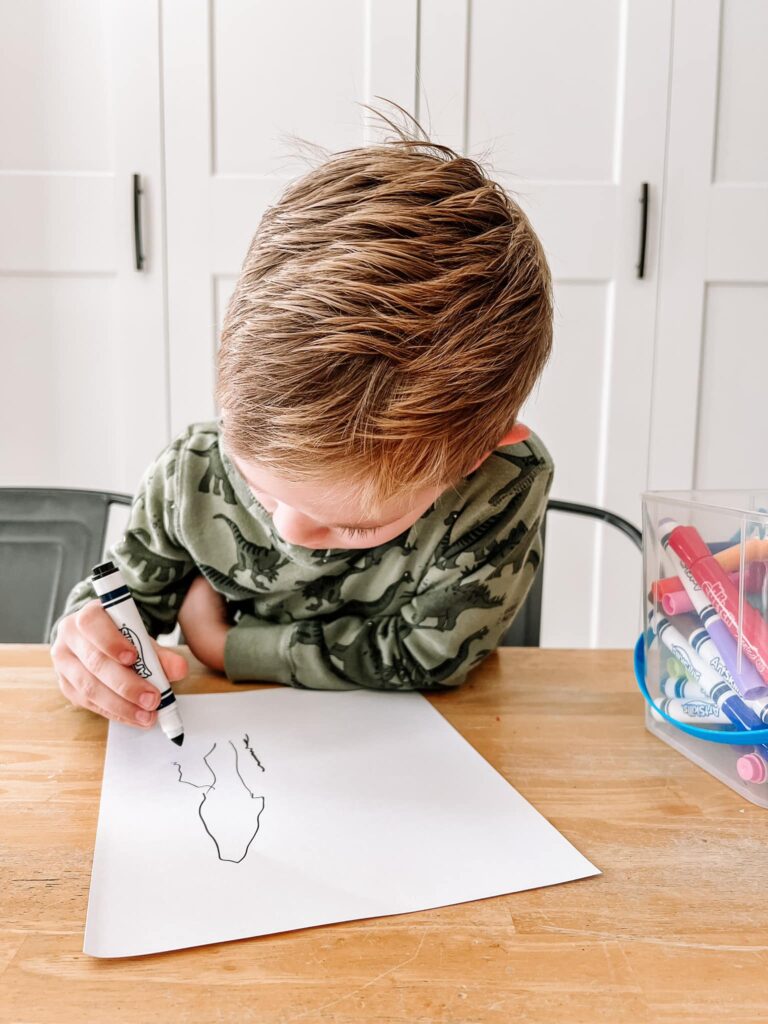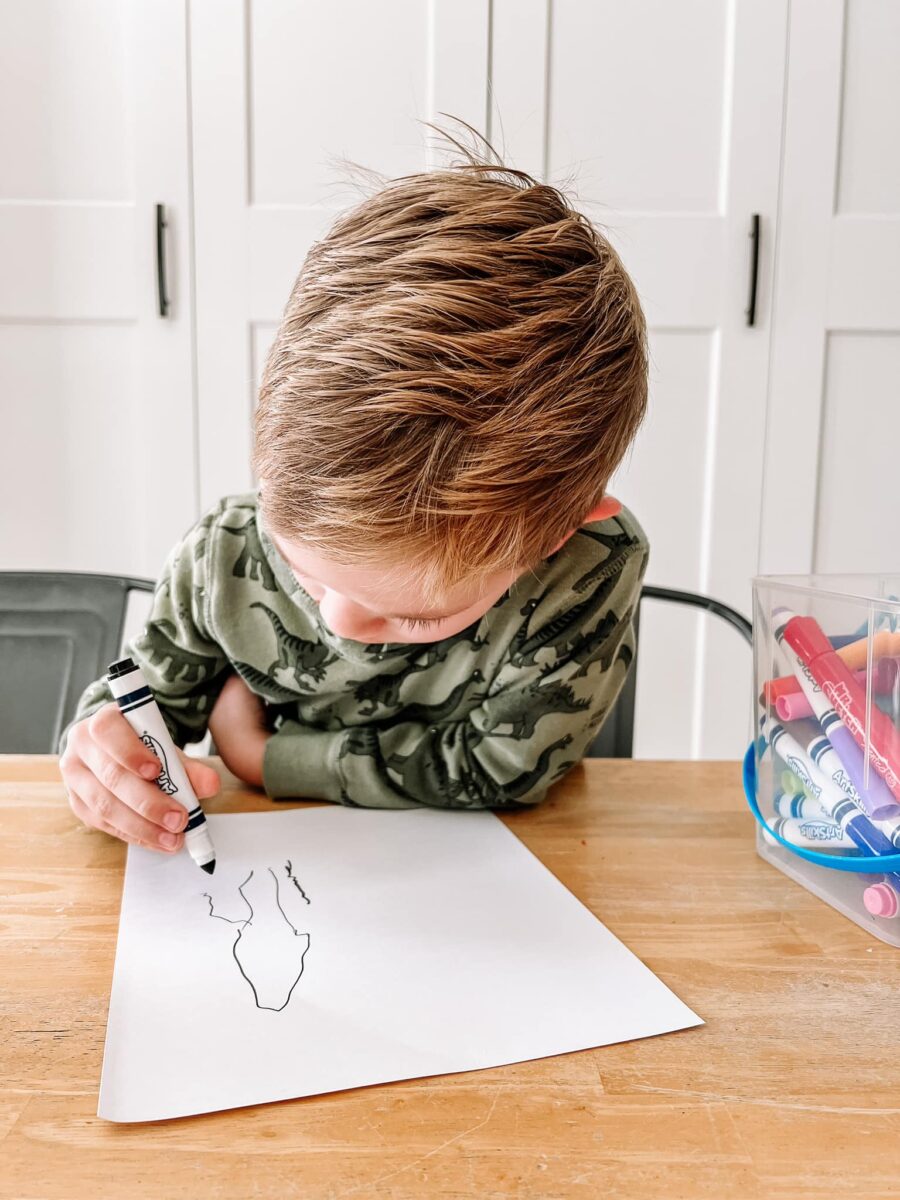 We've been in the military for over 20 years, moving every few years, so adding a giant play structure or treehouse to the backyard didn't seem practical, knowing we'd just leave it for the next homeowners. Now that we have plans to stay put for a while I started looking at some sets. Maybe a playhouse built upon a platform with a ladder? I had also selected a giant A-frame steel set that I thought would be perfect for the yard. Just swings. Then the idea came to combine the a-frame swing set idea with a "treehouse" aspect for Mac. What we needed was a swing set with an attached playhouse! I worked with the lovely folks at Backyard Discovery to find the perfect set that even my 10-year-old could easily play in and enjoy.
The DREAM set was found, ordered, and assembly began! We were in luck that Backyard Discovery had the Bristol Point wooden swing set in stock. It's one of their most popular sets, and for good reason! It's such a great all-around set for families. I'll share some others that we considered at the end of the post, at various price points. After scouring their site it was easy to see that they have something for every backyard size and budget.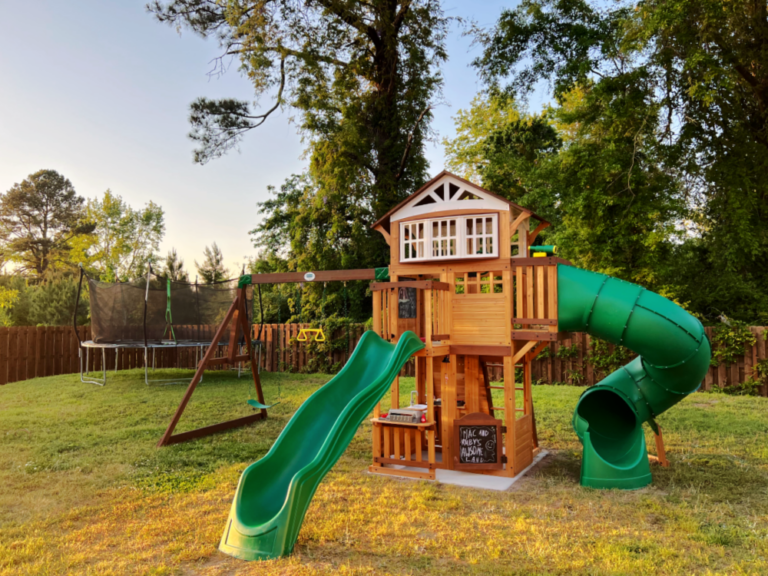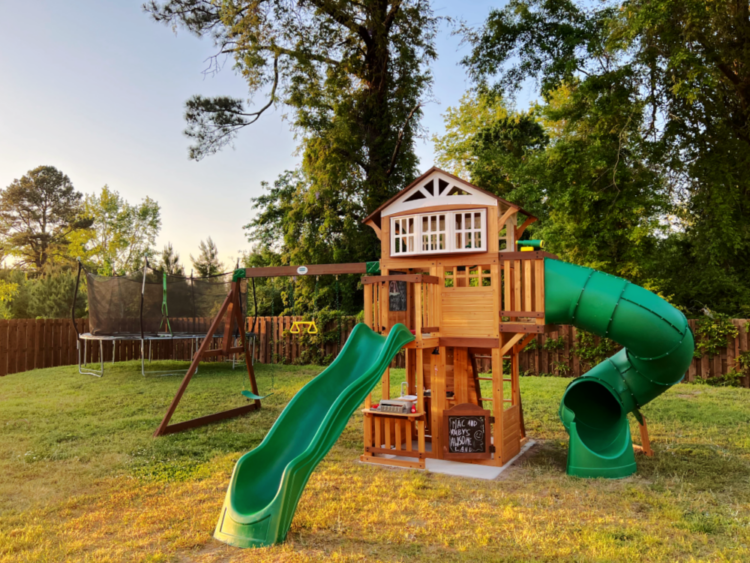 Bristol Point Wooden Swing SeT
Quick Highlight Reel
Easy Assembly – Supported by the step-by-step interactive BILT® app
Two slides
Two belt swings and a trapeze swing
Grilling alcove- Grill with food and utensil accessories
Stovetop with battery-powered appliances – Powered blender and pot/pan set
Sink and faucet
Two balconies
Rockwall/Stepladder combo
Telescope and Steering wheel
Two chalkboards
1/2 hinged door and a dinner bell
Bristol Point Wooden Swing Set Assembly
Suggested Assembly: 2 people, 8 hours + 3 hours for the tube slide
The first thing I did after going heart eyes over this set was to consult our in-home contractor. After all, I wasn't going to be able to assemble this set by myself, and honestly, I wasn't going to be much help to him. Derrick agreed to assemble it with the help of our teenage boys. The set came in a few large boxes with the slides packaged separately. 16 (yes, 16!) of the panels were preassembled, and everything was cut to size and pre-drilled with holes for easy assembly.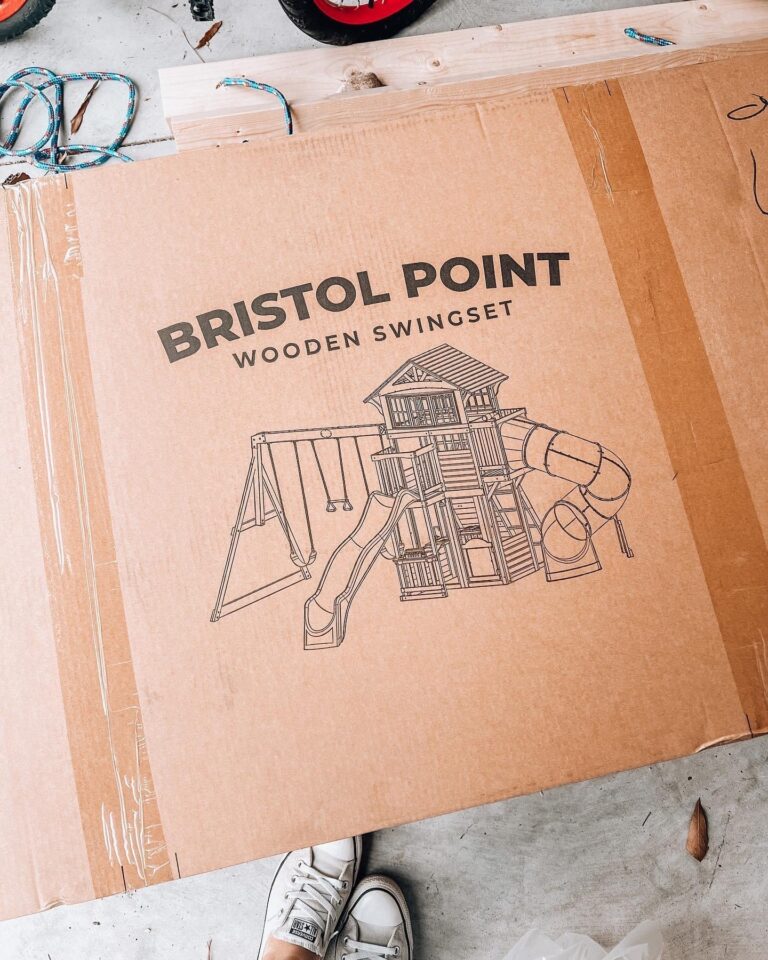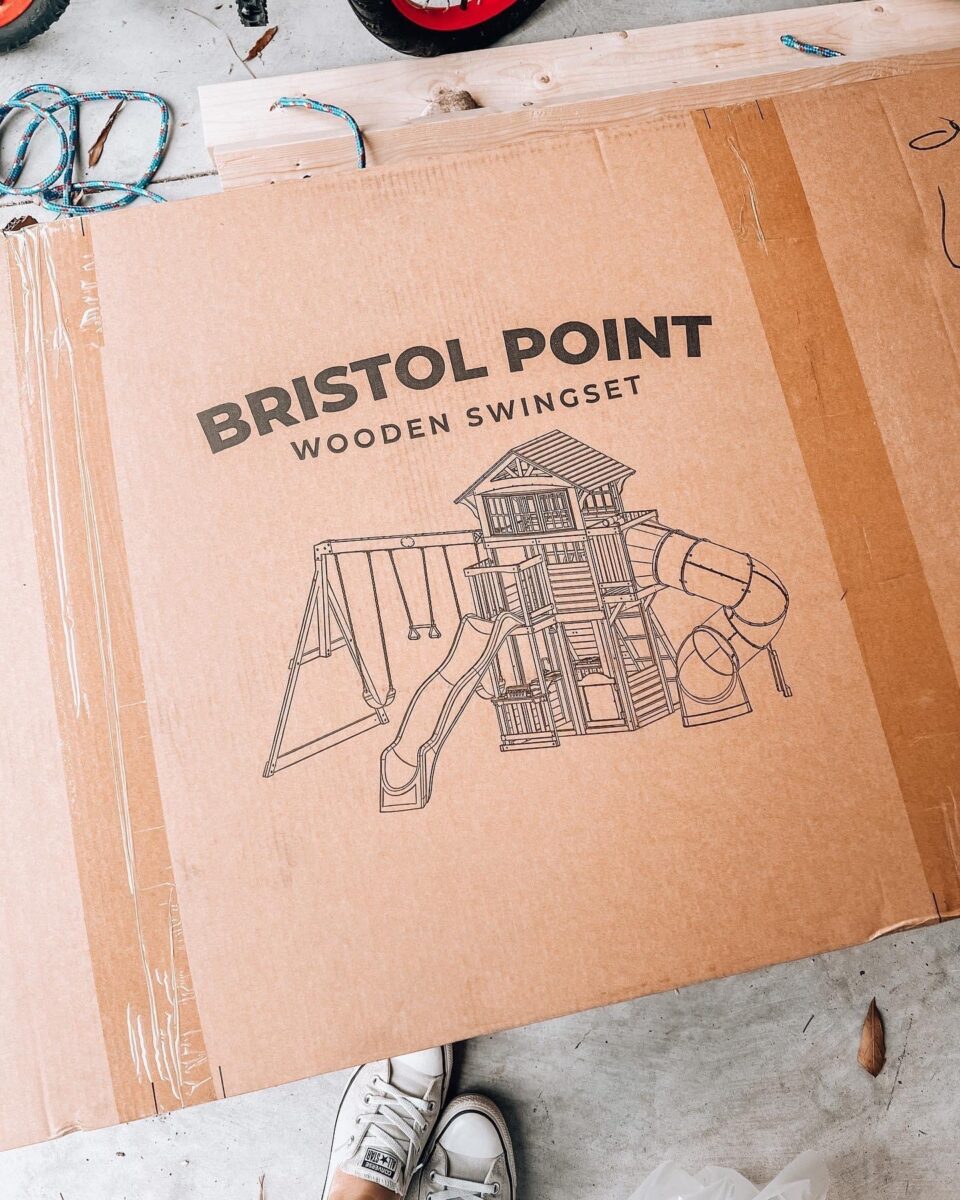 The instruction manual rates this as an intermediate project for two people that would take on average 8 hours for the set plus a few more hours for the tube slide. My best guess is that it took 12-15 hours for the set and 3 hours for the tube slide, but my husband was essentially building this on his own with my boys helping him lift and move the heavier pieces. They worked on it over the course of 4-5 afternoons and evenings. If he had two adults working on it the entire time I'm confident it would have been closer to the estimated assembly time.
BILT® Assembly App
Derrick mentioned a few times that it isn't a hard set to assemble, it just has a lot of pieces. He was impressed with the instructions and the step-by-step interactive BILT® app, and actually used the app quite a bit for clarification on certain steps and different views/angles. It also talks to you! I wish a certain Swedish company would take the plunge and create an app like this for their furniture assembly, haha. The manual divides up assembly into phases and has plenty of diagrams to help with each step. They really thought of every detail to make assembly as easy as possible.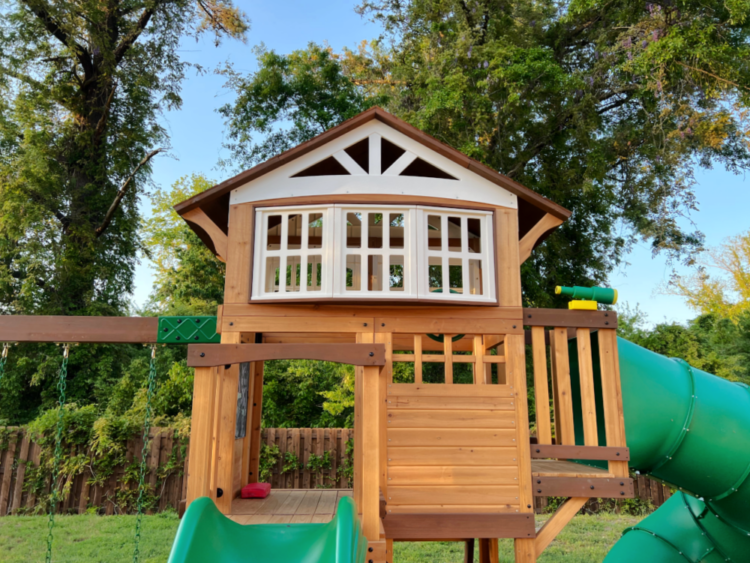 Quality and Customer Service
Tip #1: Immediately register your new swing set with Backyard Discovery. This will speed up the process if you need replacement parts in the future.
Tip #2: Take an hour or two and organize everything before beginning construction. Sort the screws and bolt packages and stack the wooden panels and slats. Inspect each piece of wood and check for cracks or damage that occurred during shipping. If the weather is nice, spread everything out onto the patio. This will save time in the long run.
Tip #3: Take time to level out your yard and take adequate measurements to endure that there is a proper safety area around the swings, slides, and rock wall. We learned this lesson the hard way. After starting to assemble the set we realized that we had measured for everything except for the swing clearance. If our kids were to jump off of the swings they would have landed ridiculously close to our concrete patio! We had to regroup and find another area to put the swing set with plenty of clearance.
Tip #4: To keep your wooden swing set looking new, consider protecting the wood with a water protectant once a year. I am going to do this to ours next month. The instruction manual gives suggestions on what types of products to use. Not only will this keep the wood from excessive weathering, it will also keep the warranty intact.
We were impressed with the overall quality of the wood and parts that came with our swing set. Upon inspection, we noticed that a couple of the boards had been damaged during shipment and we were missing a few bolts. I e-mailed Backyard Discovery and let them know which parts needed replacements. In less than an hour a customer service rep replied letting me know that the parts were on their way, no questions asked. Our parts arrived in less than a week.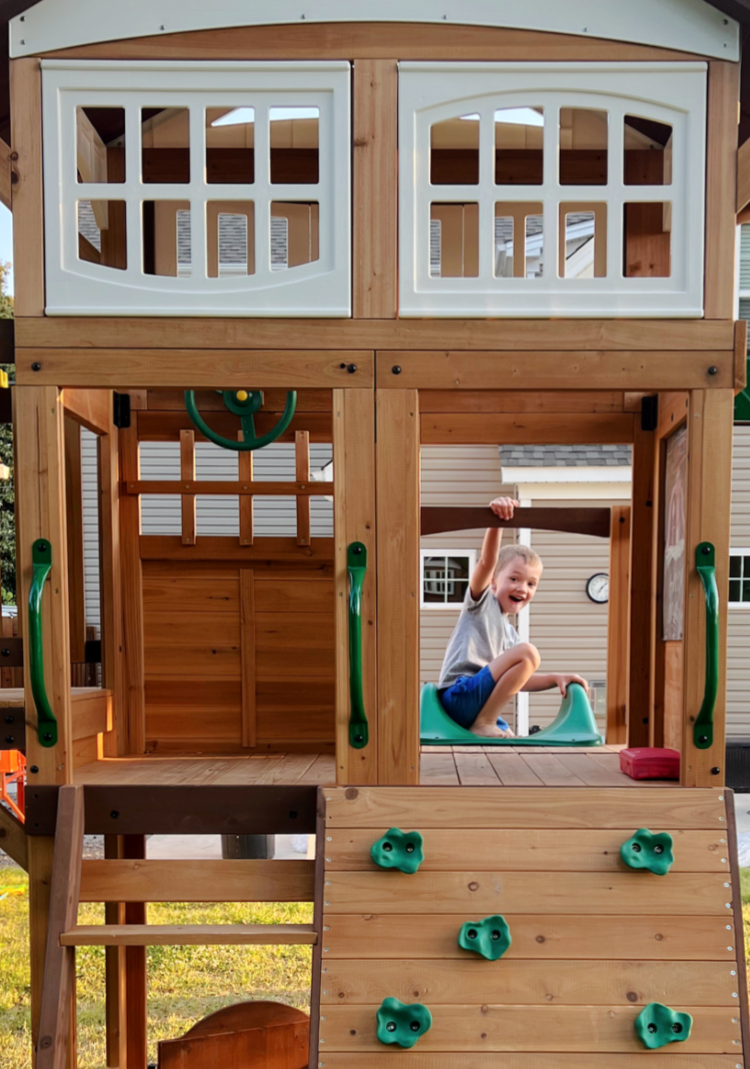 Favorite Features
I've worked closely with the Step2 company for the past 6 years and added many of their products to our home. The quality and customer service are unparalleled. Backyard Discovery is a sister company to Step2, but I was still pleasantly surprised to see that they incorporated Step2 products into the accessories! The signature stove with power blender and pots and pans set, which is in a lot of their kitchen sets, also came with this swing set!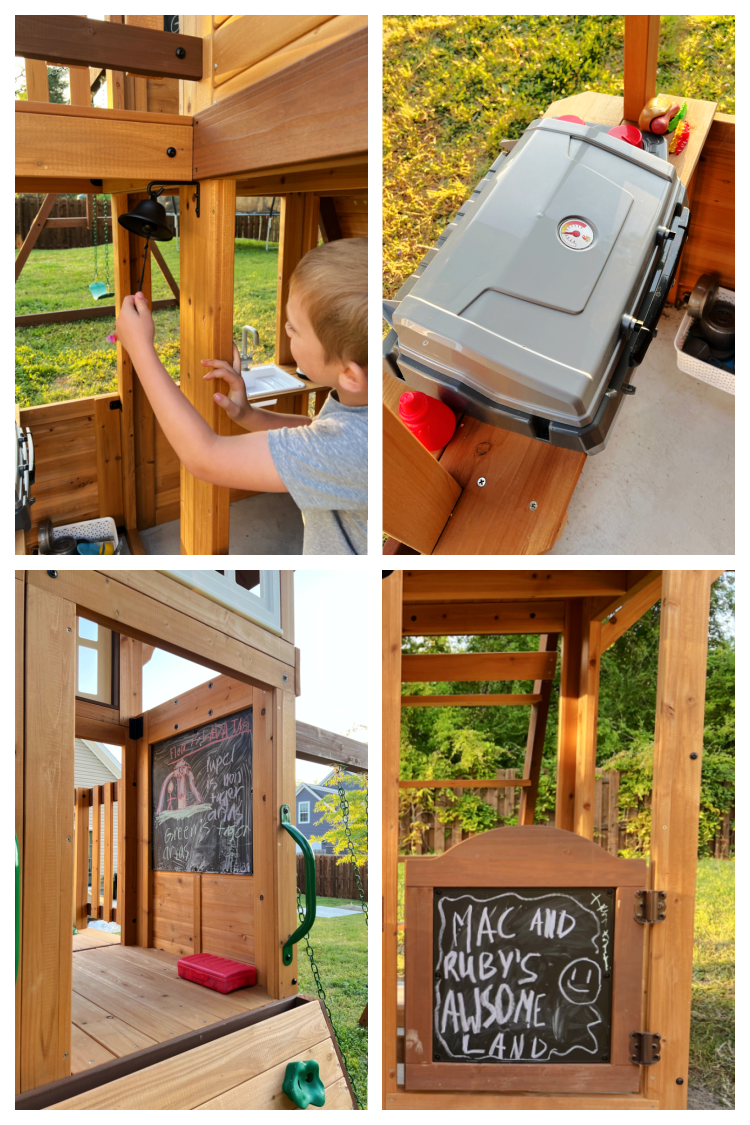 The Bristol Point swingset includes a darling grill with plastic food (hot dogs, condiments, and utensils), as well as a sink and stove. It also includes two chalkboards, a dinner bell, a steering wheel, and a telescope (Mac's favorite feature)!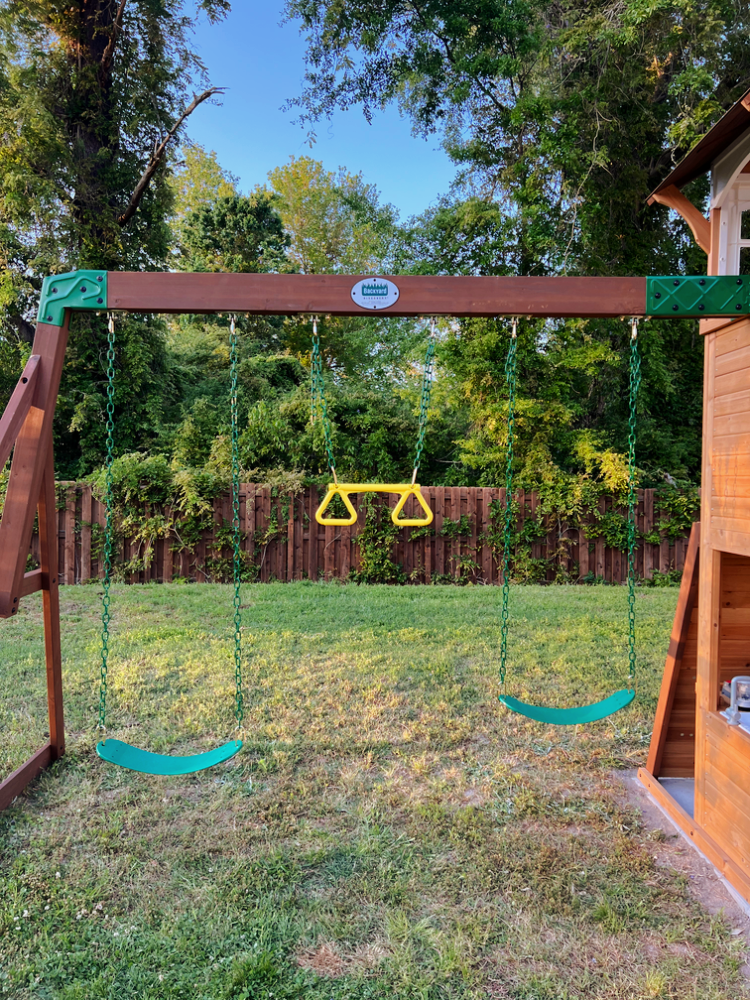 The swing portion includes two belt swings, as well as a trapeze swing.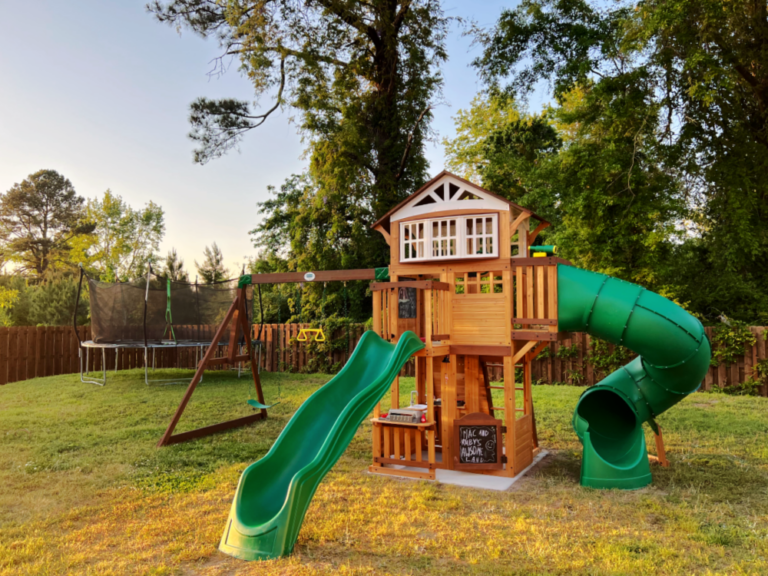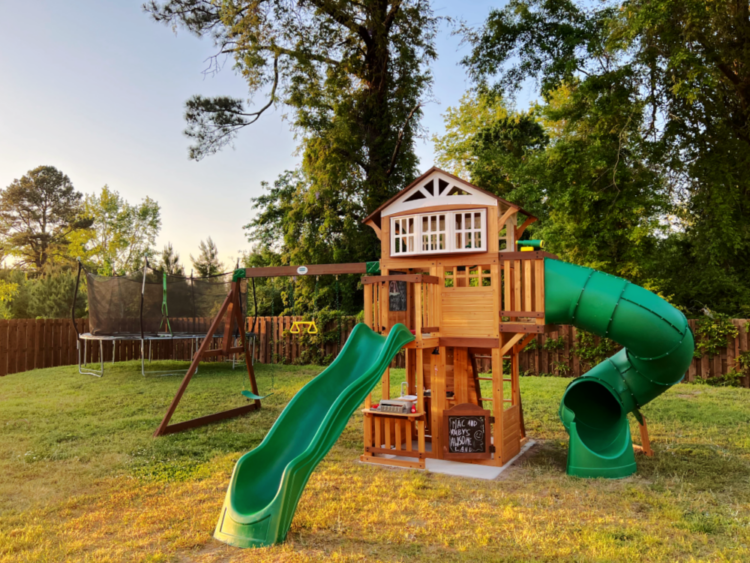 Not only does the swingset include a long wave slide, but it also includes a tube slide. It's like having a park in your backyard! There are 2 balcony areas, a small hinged door, and cute craftsman details like the eaves, wooden roof, and windows.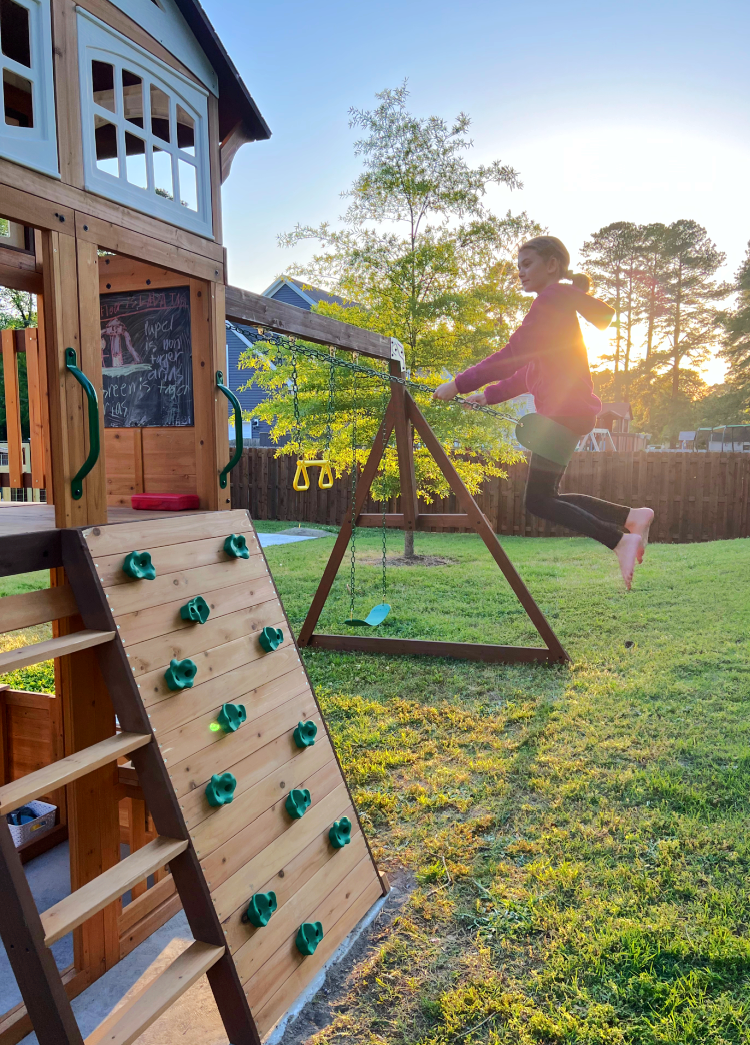 If you go around to the back you'll find a rock wall and ladder, with plenty of handles, for easy climbing.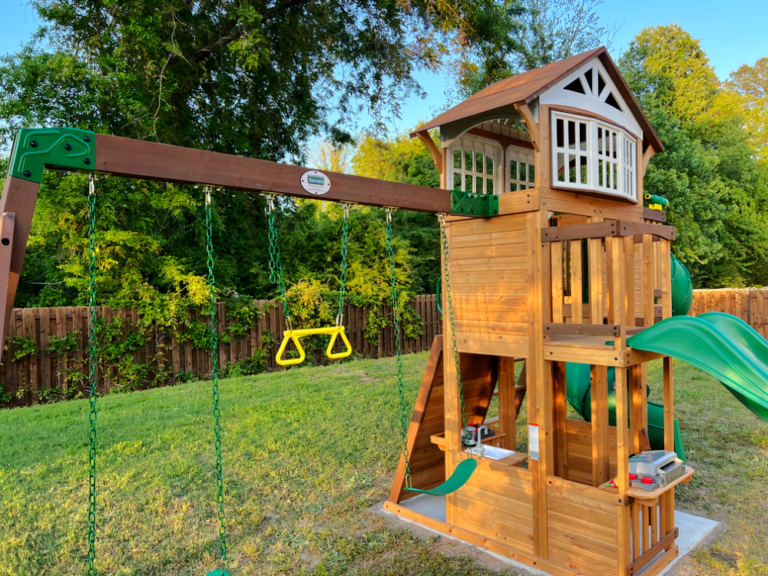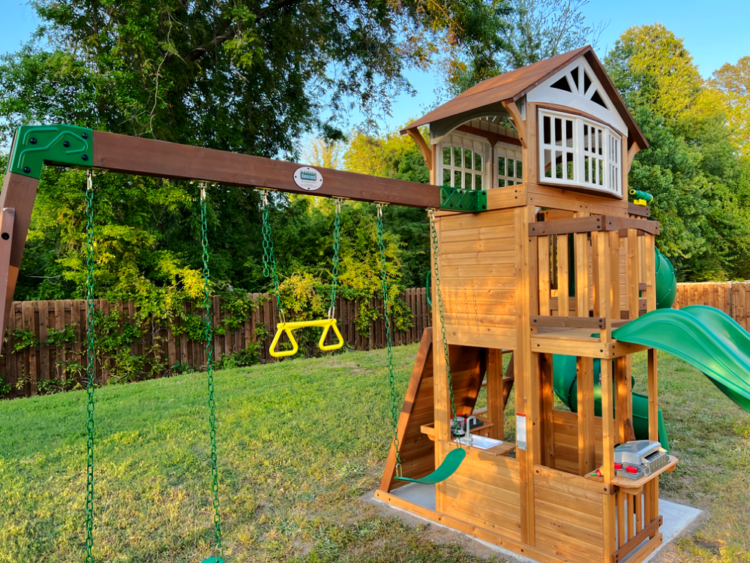 (We installed ours on top of a concrete slab, which is not necessary, but we thought would protect the wood over time. You can also place your set right onto the lawn or mulch.)
We're at kind of a strange phase of life. I have a child in preschool, another in elementary school, one in middle school, and two in high school (one of them is graduating high school this year!). I'm anticipating this set not only being enjoyed by my children and neighbor friends, but also grandbabies.
More Amazing Wooden Swing Sets from Backyard Discovery
Backyard Discovery generously provided me with an exclusive, one-time discount code of 15% off site-wide! This is one of the few discounts they will offer site-wide this spring and it is only good for 48 hours. That means if you have been considering a playset, pergola, gazebo or playset now is the time to snag one! They have playhouses and playsets starting at just $300! Use code: GLUESTICKS15.
You migh also like our $1 sprinkler made from a soda bottle, our homemde bubble solution or our gelatin birdseed feeders. All fun projects for spring and summer.