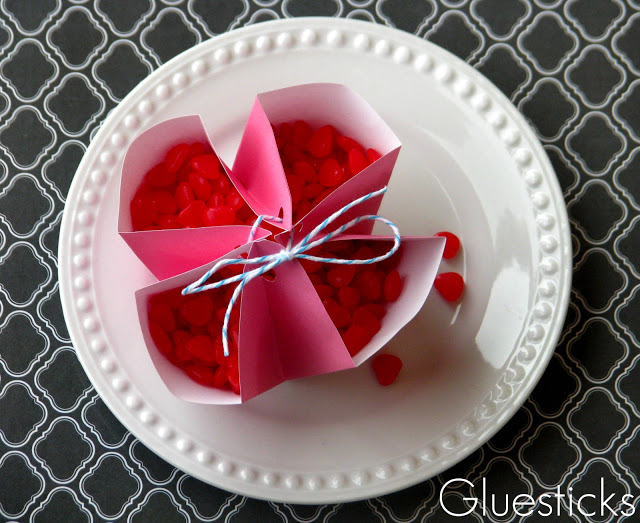 These cardstock candy pouches are so easy and fun to make! They would be great for so many occasions and holidays.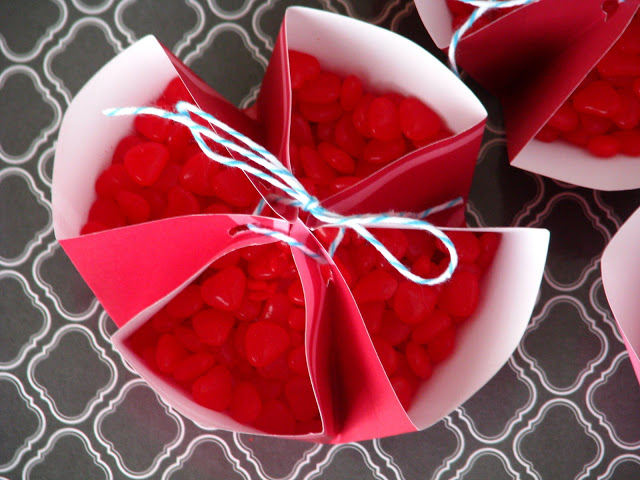 To make one you'll need:
a 6×6″ piece of paper
straight edge
ruler
hole punch
something to score the paper
ribbon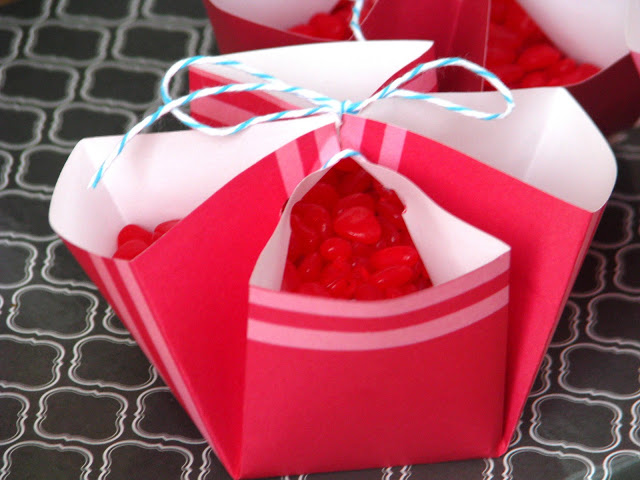 Score your paper at 2″ and 4″ on both sides. This will create a 9 square grid.
Then score the square in each corner (4 of them) diagonally starting at the outer corner and going towards the middle. Hole punch one hold on the center of each diagonal fold towards the tip.
Fold the diagonal scored lines toward the center, pulling the folds in and creating 4 little pouches.
Lace ribbon or twine through the holes to bring the corners together.