Creative ways to serve chips and dip
at your next gathering! Pineapple salsa, dried fruit with chocolate dip and more! Thank you Evite and Food Should Taste Good for sponsoring my creativity.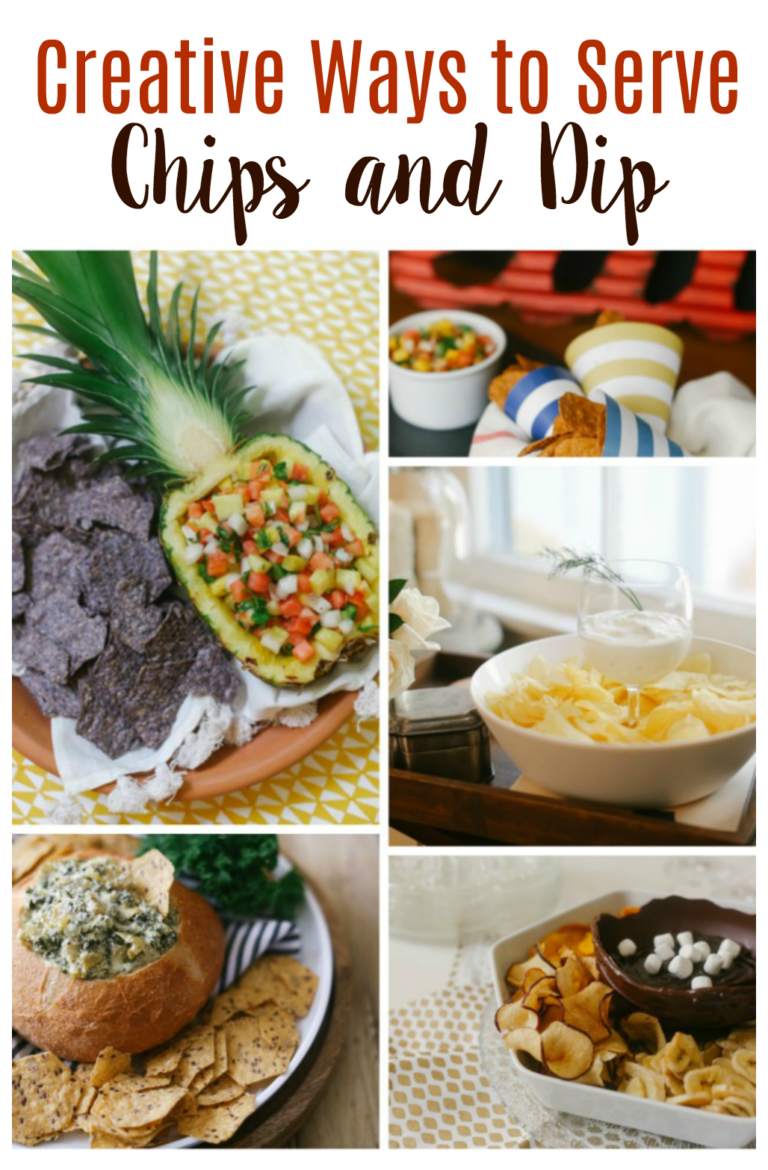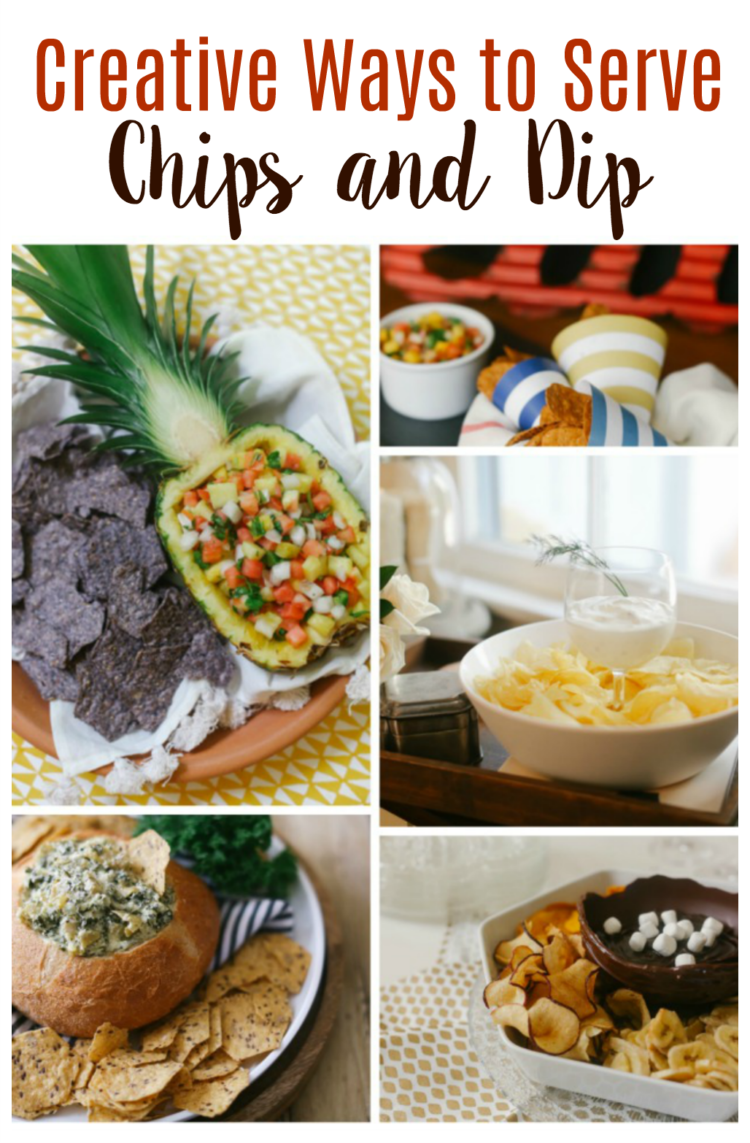 With as many potlucks and parties that our family goes to, it is fun to find new ways to serve chips and dips. Â I especially like the salsa served in a pineapple. What a fun dish to bring to a summer or luau themed party.
Creative Ways to Serve Chips and Dip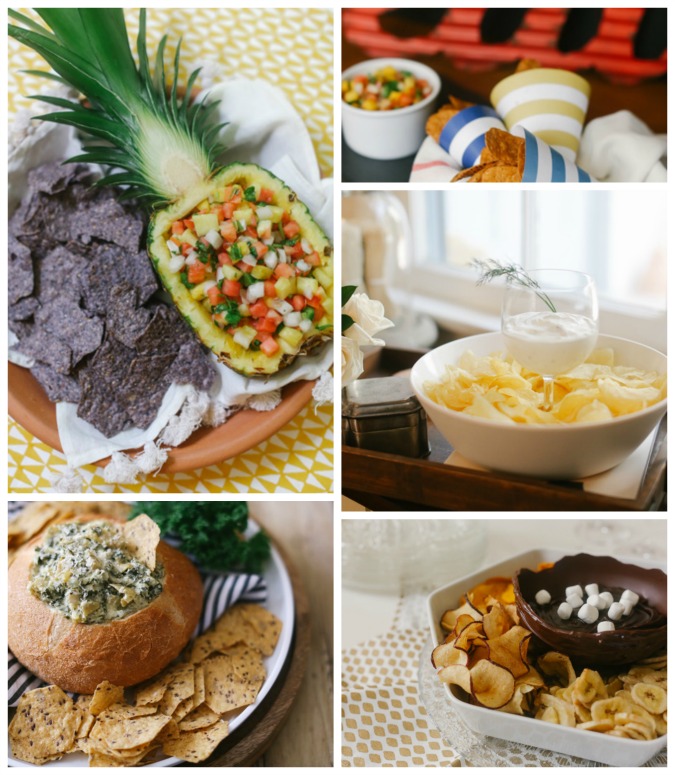 Here are 5 New Ways to Serve Chips and Dip! from Evite. Stop by Evite for a cute snack cone idea, hot artichoke dip in a bread bowl, and sweet chips and dip snack idea using chocolate!
Speaking of dips, can you guess what my favorite kind is? Why yes, it is guacamole!
I made the best guacamole for last weekend and it was a hit! It has a nice tangy flavor from the lime juice and a pop of spice from the jalapeños. I used a half of a jalapeño instead of the whole pepper and it had plenty of spice for us. Paired with Tortilla Chips, grilled chicken and fresh watermelon, it was the perfect end of summer BBQ.

The BEST Guacamole (Printable Recipe)
shared with permission from evite.
The BEST Guacamole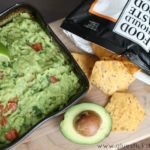 Packed with flavor and fresh ingredients, this really is the best guacamole recipe! Serve with chips or on tacos.
3 large avocados
1/4 yellow onion (finely chopped)
1 clove garlic (minced)
1 jalapeño pepper (seeds removed and minced)
1/2 roma tomato (chopped)
1 tablespoon fresh cilantro (finely chopped)
Juice of 1 lime
1/4 teaspoon salt
1/4 teaspoon pepper
2 lime wedges for garnish
In a medium bowl, lightly mash the avocados for a chunky texture.
Add in all of the ingredients and blend together with a fork until desired consistency.
Serve in a bowl and garnish with lime wedges. Enjoy!
Note: Guacamole is best served the day it is made. If browning occurs simply scrape the top layer of guacamole off and you'll find that the guacamole underneath is bright green and delicious.
Looking for more creative chips and dip ideas? How about crowd pleasing appetizers? Try these!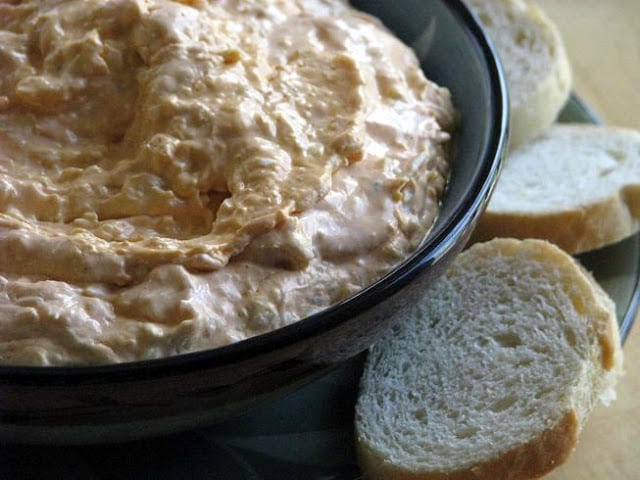 Looking for the perfect dip to bring to a fun summer BBQ? Look no further! This dip is very popular lately and is so easy to make.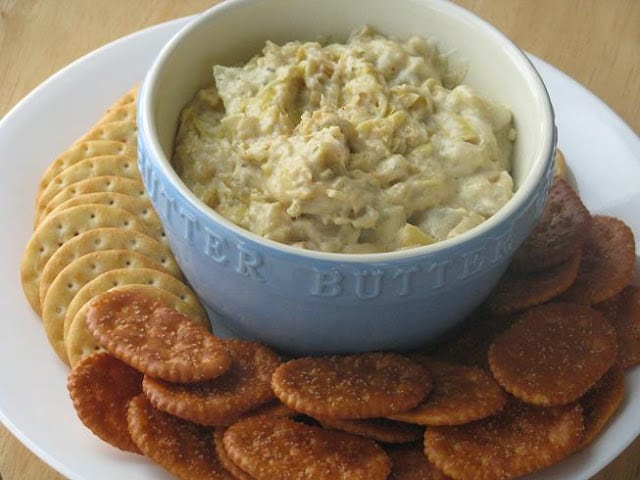 30 minute hot artichoke dip. Gone in just seconds at every party I've ever brought it to! Make a batch for your next girl's night!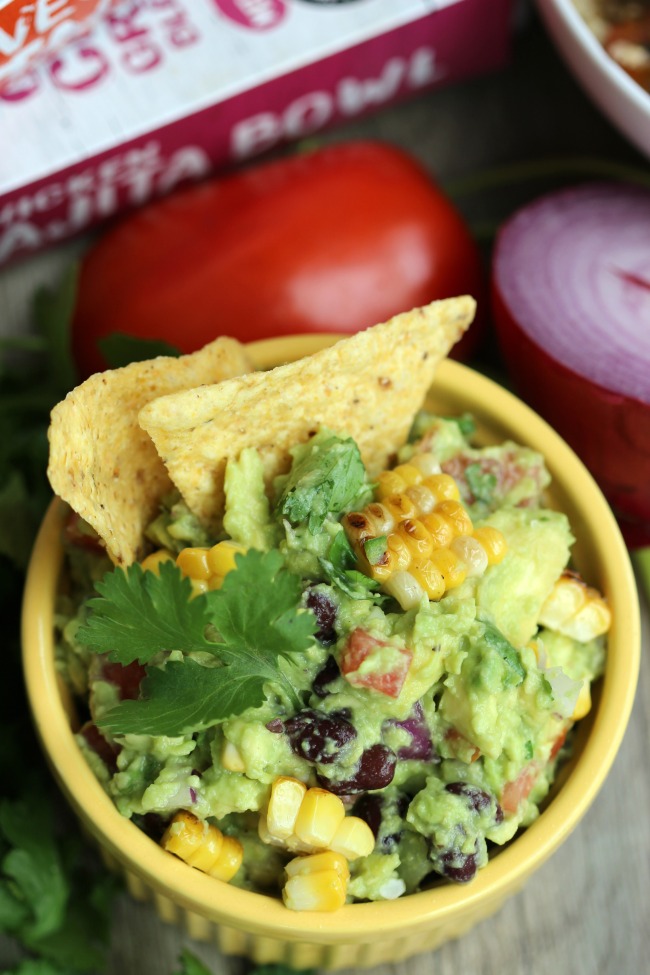 Bold, colorful and flavorful. This roasted corn and bean guacamole recipe hits the spot any day of the week. Perfect to serve with chips, or to add to a southwest rice bowl.